3 Graphic Novels to read before you see Wonder Woman 1984
By Chris
Sponsored by Comixology
Before you see Wonder Woman in the neon hue era of the 80s, we have three suggestive graphic novels to read to get pumped for the movie experience. These novels each tell a different version of Wonder Woman as she battles her way for honor, justice, and the Amazonian way. We teamed up with Comixology to make it convenient to collect and read these stories, while they are running its DC holiday sale going on now from 12/18/2020 to 1/4/2021. Check out our wonderful recommendations below.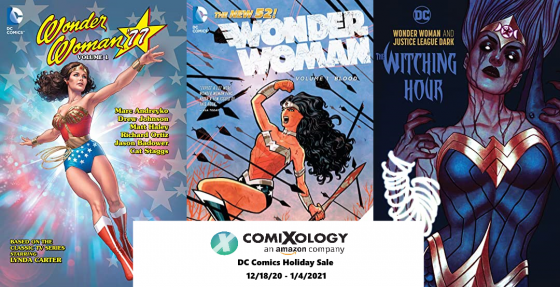 Wonder Woman '77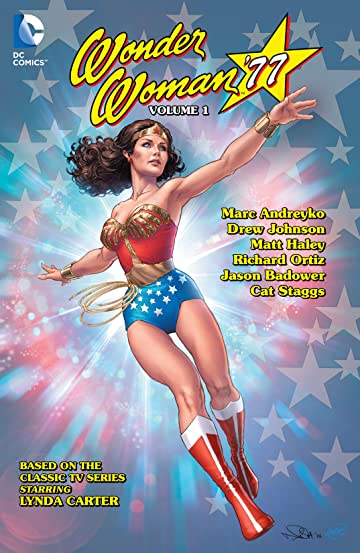 Amazonian Princess and Federal Agent Diana Prince-and her alter ego, the superheroine Wonder Woman-is always ready to leap into action, no matter the era. She'll have to do battle with disco-loving Soviet spies at the swinging Studio 52, fight for her own identity after being targeted by the obsessive Doctor Psycho, and save a politician who finds himself in the literal hot seat thanks to a brand new villain, not to mention tangle with an enraged Solomon Grundy and her classic nemesis, Cheetah. To save the day, Diana will need all of her formidable powers, and the help of her partner, Agent Steve Trevor!
Wonder Woman '77 was the fun blast from the past series that continued where the original 70s show had left off. It featured campy and fun stories and nice recreations of Lynda Carter as Wonder Woman. Link to Wonder Woman '77 sale here.
Wonder Woman (2011-2016) Vol. 1: Blood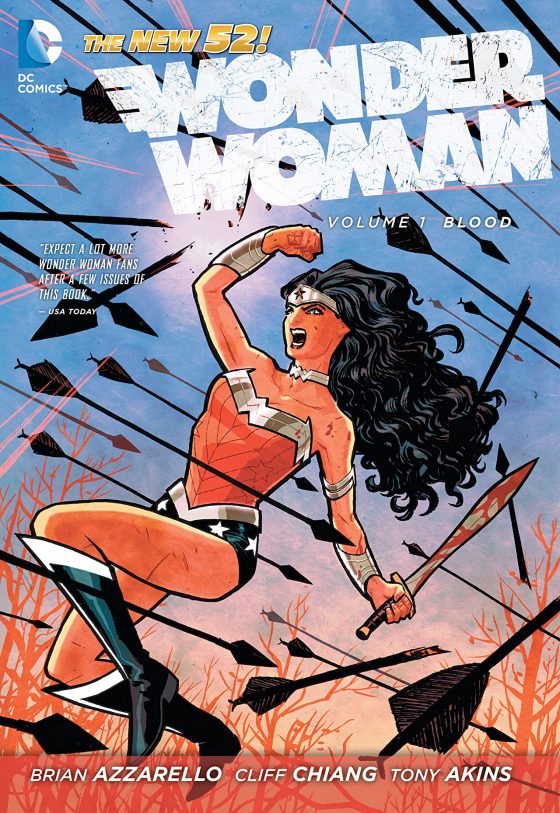 Hippolyta, queen of the Amazons, has kept a secret from her daughter all her life–and when Wonder Woman learns who her father is, her life will shatter like brittle clay. The only one more shocked than Diana by this revelation? Bloodthirsty Hera. So why is her sinister daughter, Strife, so eager for the truth to be told?
Wonder Woman's appearance in 2011's The New 52 updated her origin story and a few new twists that would later carry over to her movie counterpart. This best selling series was a really successful reboot in The New 52 movement at the time and would still have influence in newer Wonder Woman stories today. Link to the Wonder Woman 2011 sale here.
Wonder Woman and Justice League Dark: The Witching Hour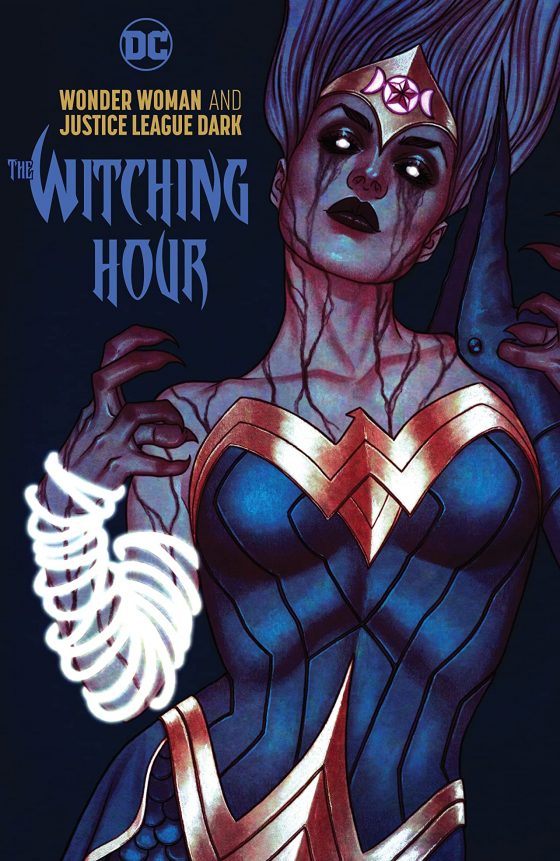 An ancient force of dark magic is stirring, and the Justice League Dark stands in its way—and the source of its power lies deep inside the soul of their leader, Wonder Woman! Hecate, the witch-goddess of magic, always knew that this day would come, when the monsters from which she originally stole the power of magic would return. All these millennia, she's been hatching a plan, and now is the time to take back and use the power she's hidden across Earth inside the Witchmarked, human beings with vast reservoirs of power secreted inside them.
Whenever Justice League Dark was involved in an adventure, you knew something evil and bad was bound to happen. Wonder Woman gets cursed with dark magic and has to battle powerful demons. But she is not alone in this fight, and the magical members of the Justice League Dark will have to get messy with a witch. Witching Hour is a fun story that reads like a horror comic and adds some demonic mystery to the Wonder Woman lore. Link to The Witching Hour here. 
This Comixology DC Comics Holiday Sale offers a ton of discounts on graphic novels not just for Wonder Woman, but a huge library of other fan-favorite DC characters as well. DC Comics are marked all the way down to 84% on select items. This DC Comics Holiday sale ends January 4th, 2021, so shop early and save now!
Bitten by a radioactive video store rental employee and overcome by Pac-Man fever, Chris seeks new comic books, games, and movies to review.
ad
comics
comixology
dc comics
sponsored
wonder woman
wonder woman 1984