Everything Action Theater: Cadillacs and Dinosaurs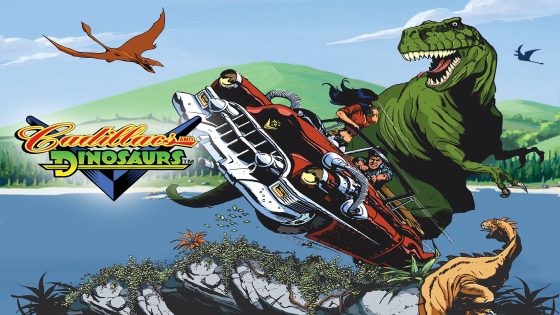 Although it's mostly forgotten today, there was a point in the mid-90s, possibly riding on some of the Jurassic Park hype, where Cadillacs and Dinosaurs was possibly going to be the next big thing.  Based on a series of comics called Xenozoic Tales by Mark Schultz, the show was set in a post-apocalyptic world where humanity went underground because the surface became polluted and uninhabitable.  Upon emerging 500 years after first going underground, humanity discovers that the surface world has reverted back to a prehistoric way of life and dinosaurs have returned.  The main heroes are Jack Tenrec, a mechanic who creates modified classic cars to drive in the new prehistoric world, and Hannah Dundee, an ambassador from Wasoon (formerly Washington DC).  The pair find themselves facing off against hungry dinosaurs, the evil poacher Hammer Terhune and the "Council of Governors" who rule over what was formerly Manhattan and are looking to expand their power.  The animated series ran for 1 season of 13 episodes starting in 1993 and was created by Steven E. De Souza, who wrote action classics like Commando and Die Hard. De Souza also worked with Capcom on their arcade beat em up based on the property and there were also action figures and a role-playing game.  You can check out the first episode of the series below.
I'm like the J. Jonah Jameson of Everything Action, writing and editing and constantly demanding pictures of Spider-Man.
90's cartoons
cadillacs and dinosaurs
capcom
dinosaurs
everything action theater
hammer terhune
hannah dundee
jack tenrec
jurassic park
mark schultz
post apocalypse
pulp action
steven e de souza