Everything Action Theater: The Real Ghostbusters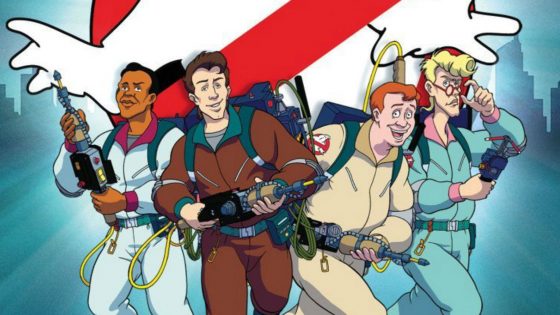 Previously on Netflix, it's been incredibly hard in recent years to find episodes of The Real Ghostbusters to stream online but, starting last Saturday, the official Ghostbusters YouTube channel is posting new episodes every week of this classic cartoon (and also Extreme Ghostbusters).  Debuting in 1986 between Ghostbusters and Ghostbusters II, The Real Ghostbusters continued the adventures of Ray, Egon, Peter, and Winston (along with Slimer and Janine) as they battled more paranormal threats against New York City, up to and including Cthulhu himself.  The show was praised by fans and critics alike for its fantastic animation and humor as well as its legitimately frightening at times villains and sophisticated ideas.  The show lasted until 1991, although in 1988 it was rebranded to Slimer and The Real Ghostbusters, with the lovable green ghost taking over half the show every week with more wacky and humorous solo adventures.  Lorenzo Music, Maurice LaMarche, Frank Welker, and Arsenio Hall were the voice cast for the first few seasons with Music and Hall being replaced by Dave Coulier and Buster Jones eventually.  The first episode is below "Ghosts R Us", which was a fairly bizarre kick-off to the series as a family of ghosts disguises themselves as a rival, human, ghostbusting company and try to drive the Ghostbusters out of business out of revenge.  Check it out below.
I'm like the J. Jonah Jameson of Everything Action, writing and editing and constantly demanding pictures of Spider-Man.
80's cartoons
arsenio hall
buster jones
dave coulier
egon spengler
everything action theater
frank welker
ghostbusters
janine melnitz
lorenzo music
maurice lamarche
peter venkman
ray stantz
saturday morning
slimer
the real ghostbusers
winston zeddemore
youtube