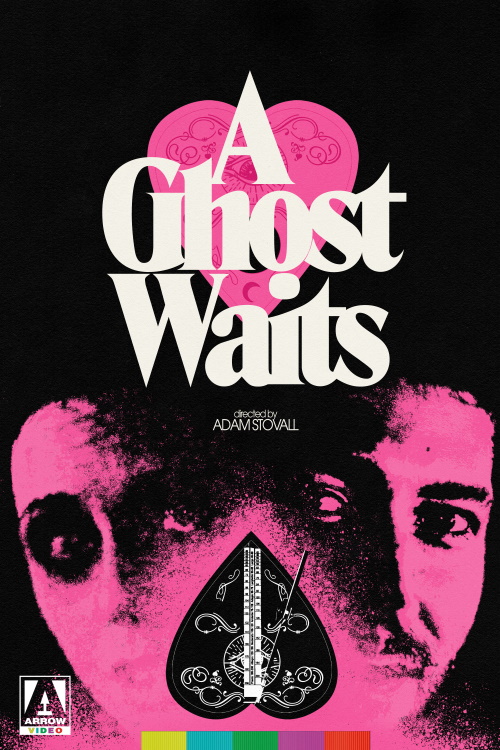 Jack is a handyman hired to fix up a house that never holds its tenants long enough. The quiet, unsuspecting house is guarded by the ghostly Muriel, whose duty is to scare away any occupants. As Jack tries to clean up the place and prepare for new residents, Muriel tries every trick she knows to scare Jack out. Now, these people from opposite worlds start to question everything about their decisions.
A Ghost Waits is an indie dark rom-com drama, utilizing a tight budget to tell a hauntingly beautiful story. Inspired by horror and suspense movies from the past, Adam Stovall, MacLeod Andrews, and Matt Taylor mixes themes about loneliness, depression, and connecting with others thru common flaws. Filmed in black and white, and set in minimalistic designs, A Ghost Waits focuses on light-hearted character-driven performances. While there are some horror elements in the story, there isn't any cheap jump scares that take away from the character development.
There are some elements that are inspired directly from the Shining but in a lighthearted tone. Jack is a directionless handyman that is trying to find some purpose in life. Working on fixing up the house gives him time to reflect on his past and ponder about his future. Muriel is a spirit that takes her role as a haunter very seriously. She has been clearing at the same haunt for many years, taking pride in her scares. However, Jack is under pressure to get his work done, he can't be bothered by Muriel's scare tactics.
The movie also gives off a strong Tim Burton vibe, where unlikely people find love in strange times. Both Jack and Muriel are outsiders to their respective worlds and bond over their differences. Their initial encounters make them pester one another but gradually turns to acceptance. Unlike a typical rom-com, these two leads can't simply go on a dinner date and confess to undying love.
MacLeod Andrews plays up the ordinary role of Jack, showing that he is just an average guy trying to find some meaning in his life like everyone else. Natalie Walker is the spectral Muriel, who focuses on her ghostly duties to avoid pain from her past. While their views of the living and the dead are different, their connection is solid on-screen. There are some fun gags that Muriel plays on Jack, testing his tolerance to stay in the house. Simple camera tricks and low-budget effects create fun banter that plays off Jack and Muriel's personalities.
There is a subplot of hauntings having a corporate structure where there are regulations and middle management. This introduces some fun concepts of odd bureaucracy that controls a ghost's performance. This greatly added a lot of depth to Muriel from not being just a mindless ghost waiting for Jack to show up and comes into her own when struggling to keep what she desires.
At its core, A Ghost Waits is a gothic love story that gives an upbeat message through its dark comedy. The story checks off the right boxes for a rom-com flick, but the unique premise and the powerful ending that gives its viewers something to think about long after the movie is over.
A Ghost Waits was released February 1st and is streaming exclusively on ARROW in the US, UK, and Canada. ARROW is available in the US, UK and Canada on the following Apps/devices: Roku (all Roku sticks, boxes, devices, etc), Apple TV & iOS devices, Android TV and mobile devices, Fire TV (all Amazon Fire TV Sticks, boxes, etc), and on all web browsers at https://www.arrow-player.com.
Bitten by a radioactive video store rental employee and overcome by Pac-Man fever, Chris seeks new comic books, games, and movies to review.
A Ghost Waits
Adam Stovall
arrow video
MacLeod Andrews
Matt Taylor
Natalie Walker