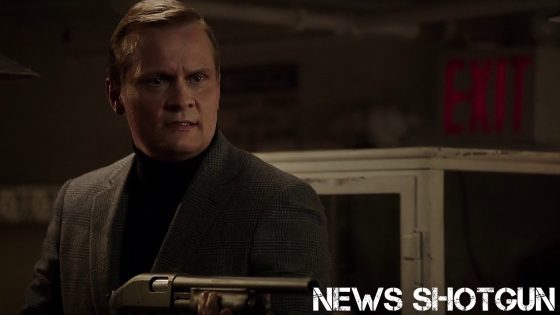 Massive budget for Amazon's Lord of the Rings series: Amazon is spending an absolutely absurd amount of money on their upcoming Lord of the Rings series with the first season costing a reported $465 million.  That's more than the combined budget of Peter Jackson's Lord of the Rings trilogy.  Gigantic shows like Game of Thrones or, most recently, The Mandalorian, cost about $15 million per episode, so the season budget tops out around $100+ million.  Amazon's show will take place thousands of years in the past of Middle-Earth before the events of The Hobbit or LotR.
Castlevania ending with the upcoming fourth season: Netflix revealed that their Castlevania animated series will end with the upcoming fourth season, which will debut on May 13th this year.  Netflix is apparently going to debut a new series in the same universe after the story of Trevor, Sypha, and Alucard is concluded.
Starz horror-comedy Shining Vale gets cast members: Starz is developing a new horror-comedy series called Shining Vale that has added some big-name cast members.  Courtney Cox, Greg Kinnear, and Mina Sorvino will star in the series, which will follow a family that moves to a small town into a house with a dark past where Cox's character believes she's either depressed or possessed but she seems to be only one noticing strange things occurring.  Kinnear plays Cox's husband and Sorvino is a mysterious character named Rosemary who may be a manifestation of the house, a hallucination, an actual nurse, or a split personalty of Cox.
Predator screenwriters trying to sue Disney for the rights back: Jim and John Thomas, the screenwriters behind 1987's iconic classic Predator are suing Disney to get the rights to the property back.  Disney owns the rights to Predator through their merger with Fox, along with the Alien franchise.  There is a provision of copyright law that allows authors to terminate rights transfers after a certain time period, usually 35 years.  The Thomas brothers submitted a termination request to cancel the transfer of the rights to Disney back in 2016 and hadn't heard anything for the next 4 and half years until this week, as Disney is countersuing.  The termination date of the original Predator script is actually today, 4/17/21.
The Last of Us series casts Tommy: The upcoming HBO adaptation of The Last of Us has cast its Tommy with Gabriel Luna joining Pedro Pascal and Bella Ramsey, who were cast as Joel and Ellie.  Luna was most recently seen in Terminator: Dark Fate and was Ghost Rider on Agents of SHIELD.  Chernobyl's Craig Mazin and Naughty Dogs' Neil Druckman are producing the series, which will follow the plot of the first game while expanding and adding new stories and characters.
CBS renews a bunch of shows: Most of CBS's current drama lineup was renewed this week as Bull, NCIS, Blue Bloods, Magnum PI, and SWAT were all renewed for new seasons.  On the NCIS front, Mark Harmon will be back on NCIS after lengthy contract negotiations, which reportedly happen every year before the series is renewed.
Mads Mikkelsen joins Indiana Jones 5: Mads Mikkelsen has joined the cast of the upcoming Indiana Jones 5 in an unspecified role but you have to think he'll be the main villain.  Phoebe Waller-Bridge of Fleabag also recently joined the cast and Harrison Ford will be back for the final time as Indiana Jones.  James Mangold will be directing the movie with Steven Spielberg executive producing.
Two Christopher Pike adaptations coming from Mike Flanagan: Mike Flanagan has two Christopher Pike adaptations coming for fans of 90s teen horror novels.  Flanagan will direct a film for Universal based on Pike's adult novel Seasons of Passage, which follows a scientist involved on a manned mission to Mars who is haunted by the voices of the mission that went before and are believed dead.  Flanagan is also producing and directing three episodes of the adaptation of The Midnight Club, which will be a Netflix series.  The show follows a group of teens who are at a hospice facility for terminally ill teenagers who tell each other stories a la Are You Afraid of the Dark? and they make a pact that the first one of them to die will try and contact the others.  The show added Iman Benson, Larsen Thompson, William B. Davis, Crystal Balint, and Patricia Drake to the cast this week with Adia, Igby Rigney, Ruth Codd, Aya Furukawa, Annarah Shephard, William Chris Sumpter, Sauriyan Sapkota, Zach Gilford, Matt Biedel, Samantha Sloyan and Heather Langenkamp(!) previously cast.
Warrior renewed for Season 3: Cinemax's martial arts action series Warrior has been renewed for a third season and will move from Cinemax to HBO Max.  HBO Max has gotten several Cinemax content in recent months, including Banshee and The Knick along with Warrior.  Warrior stars Andrew Koji and is set in 19th century Chinatown in San Fransisco and is based on a concept from the writings of Bruce Lee.
Lucy Liu cast in Shazam 2: Lucy Liu joins Helen Mirren on the side of evil in the upcoming Shazam: Fury of the Gods as Kalypso, the sister of Mirren's Hespera who will battle Shazam in the upcoming sequel.  David F. Sandberg is back to direct and the movie is coming out on June 2, 2023.
American Gladiators 30 for 30 doc coming soon: ESPN is diving into the story of American Gladiators for an upcoming 30 for 30 documentary.  Ben Berman, who directed the recent Amazing Jonathan documentary for Hulu, is directing the American Gladiators documentary, which will tell the story of its development and explosion into a late 80s to the mid 90s pop culture phenomenon and interview many of the Gladiators along with show creator Johnny Ferraro.
First official photo of The CW Powerpuff Girls: Dove Cameron is Bubbles, Chloe Bennet is Blossom and Yana Perrault is Buttercup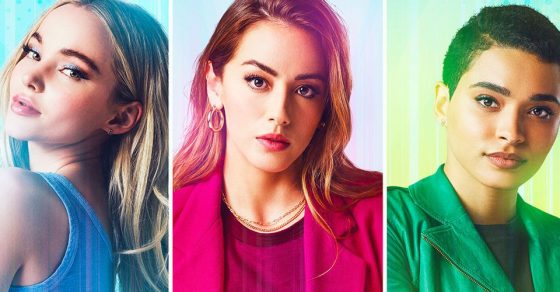 Netflix getting a live-action Gundam movie: Netflix and Legendary are developing a live-action film adaptation of the iconic Gundam anime series with Kong: Skull Island's Jordan Vogt-Roberts directing.  It's not clear if it will be based on a particular series of the Gundam franchise, which started in 1979.  Comics legend Brian K. Vaughn is writing the script.
My Best Friend's Exorcism getting a movie adaptation: Amazon is developing a movie based on My Best Friend's Exorcism, the horror novel by author Grady Hendrix.  Hendrix wrote Paperbacks from Hell, a guide to classic paperback horror novels, and has written original horror novels himself, including My Best Friend's Exorcism.  The novel is set in the late 80s and follows a high school sophomore named Abby who suspects her best friend Gretchen has been possessed by a demon.  Elsie Fisher will play Abby while Amiah Miller will play Gretchen. Damon Thomas, who directed episodes of Penny Dreadful and Killing Eve, will direct the movie.
Snoop Dogg and Scott Adkins join Netflix vampire movie Day Shift: An interesting pair has joined Netflix's vampire movie Day Shift with Snoop Dogg and Scott Adkins.  The movie is starring Jamie Foxx, who is a single dad who cleans pools in the San Fernando Valley but is secretly a vampire hunter.  It's not clear who Snoop or Adkins are playing but they join Foxx along with Meagan Good, Karla Souza, Eric Lange, and Zion Broadnax.  JJ Perry, a stunt and second-unit director for movies like Fate of the Furious and John Wick, is directing the movie.
I'm like the J. Jonah Jameson of Everything Action, writing and editing and constantly demanding pictures of Spider-Man.
amazon
american gladiators
blue bloods
bull
castlevania
cbs
christopher pike
courtney cox
day shift
disney
gabriel luna
greg kinnear
gundam jordan vogt-roberts
lord of the rings
lucy liu
mads mikkelsen
magnum pi
mike flanagan
mina sorvino
my best friend's exorcism
ncis
netflix
News
news shotgun
powerpuff girls
predator
scott adkins
seasons of passage
shazam: fury of the gods
shining vale
Snoop Dogg
starz
SWAT
the last of us
the midnight club
tommy
vampires
warrior