The Pull List – Stoned Master: New comic by Aubrey Sitterson and Chris Moreno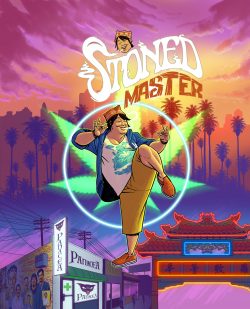 Aubrey Sitterson and Chris Moreno are blending a stoner comedy with kung-fu action to make one awesome joint of a comic. Launched on Kickstarter, Sitterson and Moreno, alongside Taylor Esposito and Tim Daniel, will produce Stoned Master, a new martial art comedy epic. Stoned Master will tell the story of stoner martial artist Frankie Wong, his drunken master, and his pals from the local cannabis dispensary. They will be facing off the growing corporatizing and gentrifying of Wong's Los Angeles neighborhood. Think " Kung Fu Hustle meets Pineapple Express" and be ready for all the cool visuals to come.
Aubrey Sitterson has previously written for Marvel, Image, and Dark Horse Comics. Sitterson has worked with Chris Moreno in the graphic novel The Comic Book Story of Professional Wrestling: A Hardcore, High-Flying, No-Holds-Barred History of the One True Sport. Moreno has illustrated and animated for various projects such as World War Hulk: Front Line and Xiaolin Chronicles.
With the help of comic book fans, they are looking to start a 5-issue series. A $5 pledge gets you a digital copy and $10 will get you a physical copy. Support their project on Kickstarter here.
Bitten by a radioactive video store rental employee and overcome by Pac-Man fever, Chris seeks new comic books, games, and movies to review.
Aubrey Sitterson
Chris Moreno
comic
indie comic
Kicksstarter
Stoned Master
Taylor Esposito
Tim Daniel