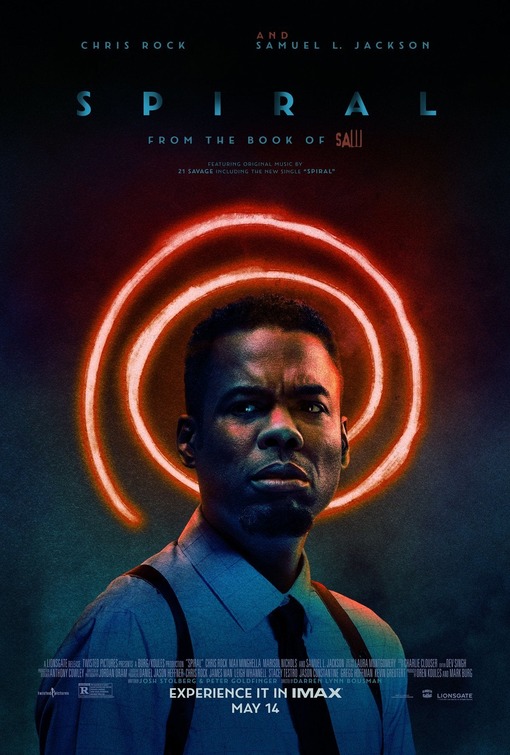 Spiral: From the Book of Saw (Theaters)
Starring: Chris Rock, Samuel L. Jackson, Max Minghella, Marisol Nichols, Daniel Petronijevic
Directed by: Darren Lynn Bousman
Plot: A criminal mastermind unleashes a twisted form of justice in Spiral, the terrifying new chapter from the book of Saw.
Rotten Tomatoes Freshness: 47%
Critic Consensus: "Spiral: From the Book of Saw suggests an interesting new direction for the Saw franchise, even if the gory sum is rather less than its parts"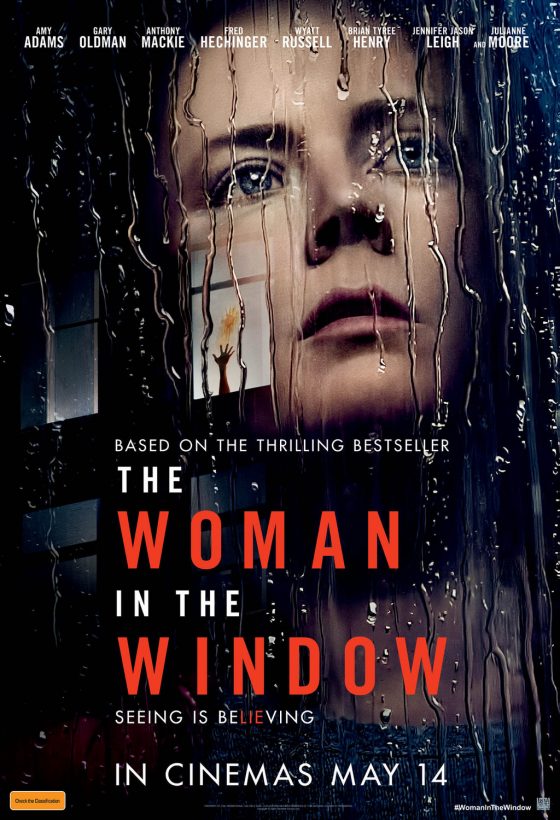 The Woman in the Window (Netflix)
Starring: Amy Adams, Gary Oldman, Julianne Moore, Anthony Mackie, Fred Hechinger, Wyatt Russell, Brian Tyree Henry
Directed by: Joe Wright
Plot: An agoraphobic woman living alone in New York begins spying on her new neighbors, only to witness a disturbing act of violence
RT Freshness: 28%
Critic Consensus: "A milquetoast and muddled thriller that drowns in its frenzied homages, The Woman in the Window will have audiences closing their curtains"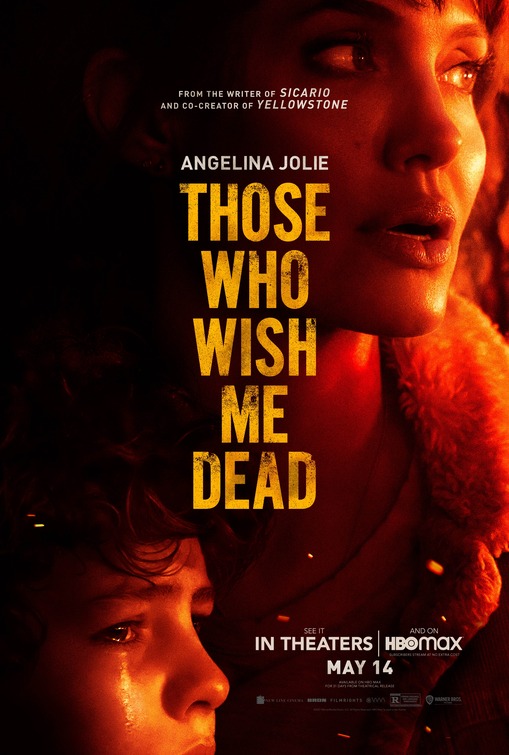 Those Who Wish Me Dead (HBO Max and Theaters)
Starring: Angelina Jolie, Finn Little, Jon Bernthal, Aidan Gillen, Nicholas Hoult, Jake Weber
Directed by: Taylor Sheridan
Plot: A teenage murder witness finds himself pursued by twin assassins in the Montana wilderness with a survival expert tasked with protecting him — and a forest fire threatening to consume them all.
RT Freshness: 65%
Critic Consensus: "A squarely traditional '90s-style action thriller, Those Who Wish Me Dead is elevated by Taylor Sheridan's propulsive direction"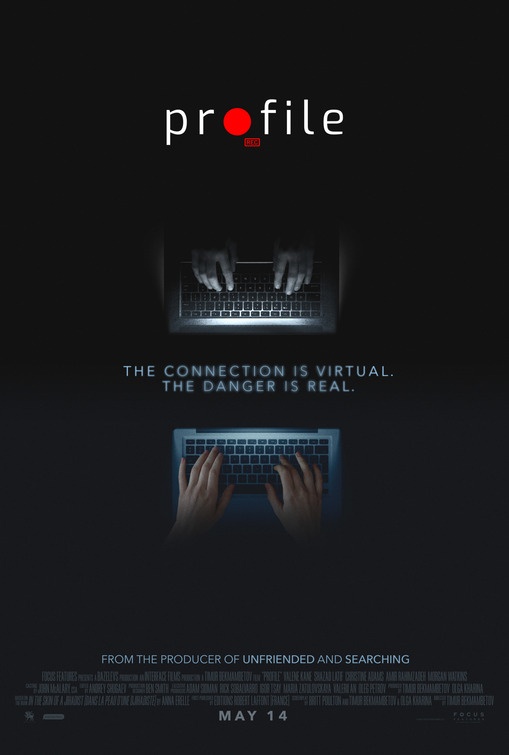 Profile (Theaters)
Starring: Valene Kane, Shazad Latif, Christine Adams, Emma Cater, Amir Rahimzadeh, Morgan Watkins
Directed by: Timur Bekmambetov
Plot: An undercover British journalist infiltrates the online propaganda channels of the so-called Islamic State, only to be sucked in by her recruiter.
RT Freshness: 60%
Critic Consensus: "Profile's unique narrative gimmick is enough to carry the film partway, but it's ultimately overwhelmed by an increasingly ludicrous plot"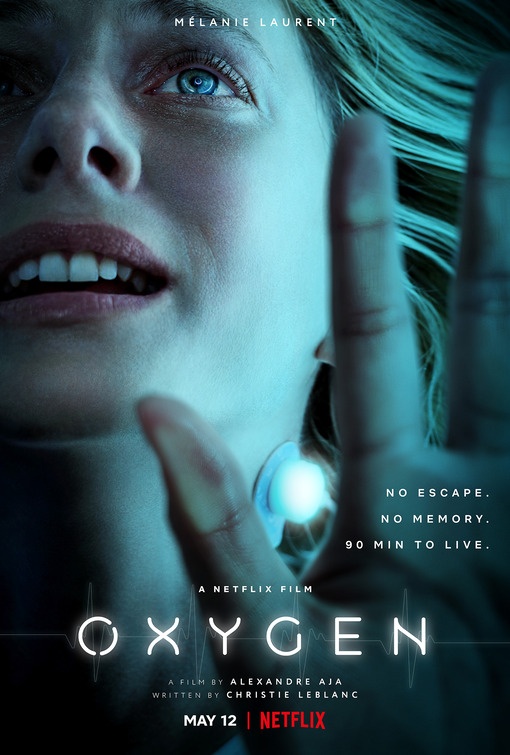 Oxygen (Netflix)
Starring: Melanie Laurent, Mathieu Amalric, Malik Zidi, Marc Saez, Eric Herson-Macarel
Directed by: Alexandre Aja
Plot: A woman wakes in a cryogenic chamber with no recollection of how she got there. As she's running out of oxygen, she must rebuild her memory to find a way out of her nightmare.
RT Freshness: 94%
Critic Consensus: "Oxygen gets the white-knuckle maximum out of its claustrophobic setting, with director Alexandre Aja and star Mélanie Laurent making this a must-watch thriller for sci-fi fans"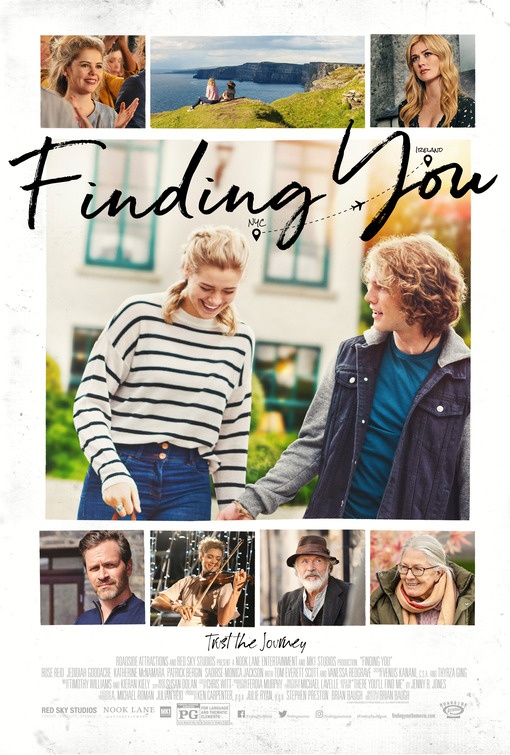 Finding You (Theaters)
Starring: Rose Reid, Jedidiah Goodacre, Katherine McNamara, Patrick Bergin, Saoirse-Monica Jackson, Judith Hoag
Directed by: Brian Baugh
Plot: Finley, a talented aspiring violinist, meets Beckett, a famous young movie star, on the way to her college semester abroad program in a small coastal village in Ireland. An unexpected romance emerges as the heartthrob Beckett leads the uptight Finley on an adventurous reawakening, and she emboldens him to take charge of his future, until the pressures of his stardom get in the way.
RT Freshness: 64%
Critic Consensus: N/A
I'm like the J. Jonah Jameson of Everything Action, writing and editing and constantly demanding pictures of Spider-Man.
Admit One
finding you
netflix
new in theaters
oxygen
profile
saw
spiral: from the book of saw
the woman in the window
those who wish me dead