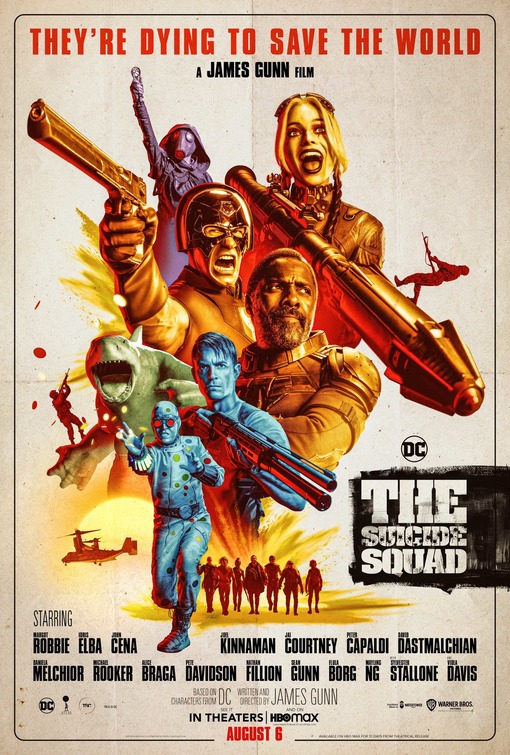 The Suicide Squad (Theaters and HBO Max)
Starring: Margot Robbie, Idris Elba, John Cena, Joel Kinnaman, Jai Courtney, Peter Capaldi, David Dastmalchian, Daniela Melchior
Directed by: James Gunn
Plot: Supervillains Harley Quinn, Bloodsport, Peacemaker and a collection of nutty cons at Belle Reve prison join the super-secret, super-shady Task Force X as they are dropped off at the remote, enemy-infused island of Corto Maltese.
Rotten Tomatoes Freshness: 95%
Critic Consensus: "Enlivened by writer-director James Gunn's singularly skewed vision, The Suicide Squad marks a funny, fast-paced rebound that plays to the source material's violent, anarchic strengths"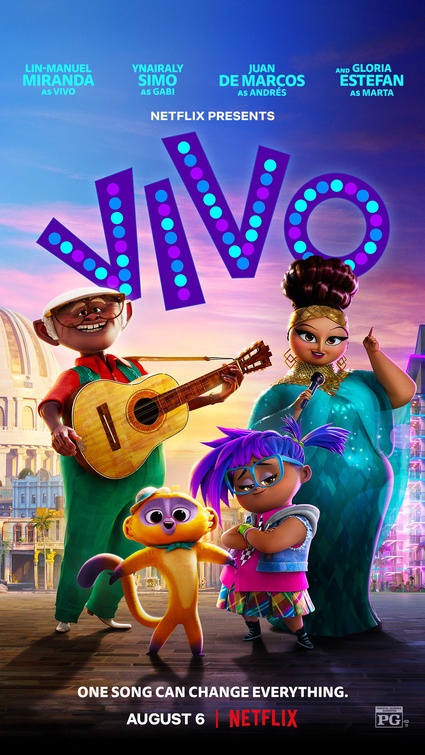 Vivo (Netflix)
Starring: Lin-Manuel Miranda, Zoe Saldana, Juan De Marcos, Brian Tyree Henry, Michael Rooker, Nicole Byer
Directed by: Kirk DeMicco
Plot: A one-of-kind kinkajou, spends his days playing music to the crowds in a lively square with his beloved owner Andrés. Though they may not speak the same language, Vivo and Andrés are the perfect duo through their common love of music. But when tragedy strikes shortly after Andrés receives a letter from the famous Marta Sandoval, inviting her old partner to her farewell concert with the hope of reconnecting, it's up to Vivo to deliver a message that Andrés never could: A love letter to Marta, written long ago, in the form of a song.
RT Freshness: 91%
Critic Consensus: "Vivo offers few surprises, but this attractively animated adventure is enlivened by the catchy songs contributed by star Lin-Manuel Miranda"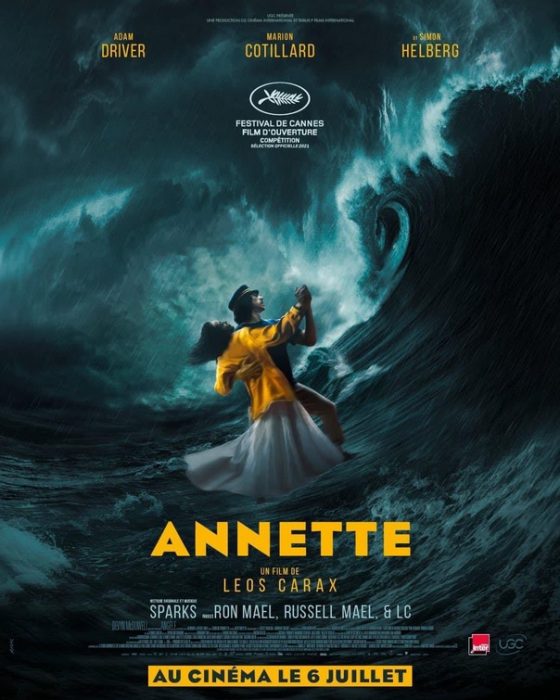 Annette (Theaters)
Starring: Adam Driver, Marion Cotillard, Simon Helberg, Devyn McDowell, Russell Mael, Ron Mael
Directed by: Leos Carax
Plot: A stand-up comedian and his opera singer wife have a 2 year old daughter with a surprising gift.
RT Freshness: 76%
Critic Consensus: "A dreamy, delicate dance between farce and fantasia, Annette is a magnificently ludicrous rock opera whose experimental approach to its emotional extremes is an ambitious, if not peculiar, return for director Leos Carax"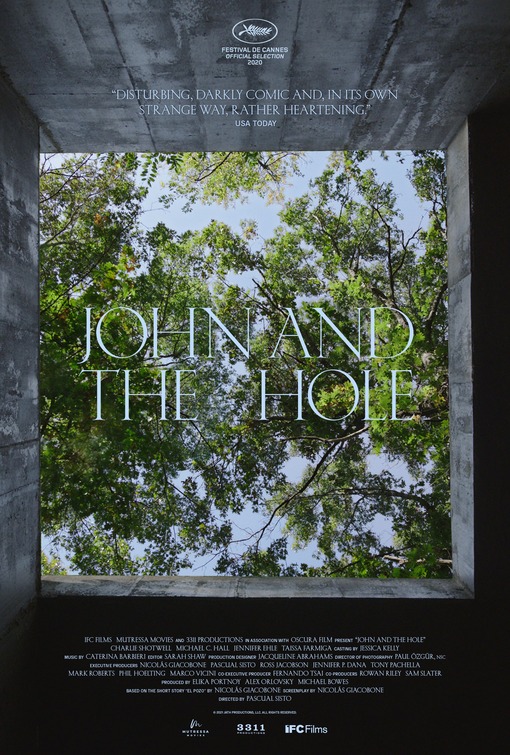 John and the Hole (Theaters and VOD)
Starring: Tamara Hickey, Charlie Shotwell, Michael C. Hall, Taissa Farmiga, Jennifer Ehle, Ben O'Brien
Directed by: Pascual Sisto
Plot: A desperate game of survival unfolds after 13-year-old John traps his family in a hole in the ground.
RT Freshness: 52%
Critic Consensus: "John and the Hole's enticingly unique premise and disquieting atmosphere are often at odds with a meandering story that prevents this thriller from fulfilling its creepy potential"
I'm like the J. Jonah Jameson of Everything Action, writing and editing and constantly demanding pictures of Spider-Man.
adam driver
Admit One
annette
hbo max
idris elba
james gunn
joel kinnaman
john and the hole
john cena
lin-manuel miranda
margot robbie
marion cotillard
netflix
new in theaters
the suicide squad
vivo
vod