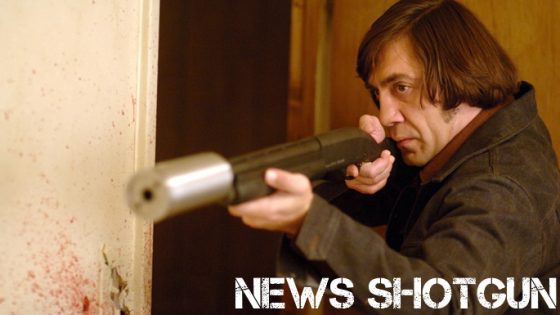 Danny Devito writing a Penguin comic for DC: With the first issue of the Batman '89 comic out this week, DC is continuing to look to the past and has brought back Danny DeVito to write a new Penguin story.  The story will be part of the Gotham City Villains Anniversary Giant #1 but there's currently no artist signed on to draw DeVito's story.  The special edition will also feature stories about Scarecrow, Poison Ivy, Ra's al Ghul, Talia al Ghul, the Mad Hatter, Killer Moth, and the original Red Hood, all of whom have anniversaries of their creation this year.
Emma Stone officially returning for Cruella 2: Although it was rumored that she may follow Scarlett Johansson's lead and sue Disney over their release strategy for Cruella, Emma Stone is staying on the friendly side of the House of Mouse and has officially signed on for Cruella 2.  Apparently, there are provisions in her contract for the sequel to address some of the issues that Johansson is suing over, most notably how compensation for day and date releases on Disney+ via Premier Access will work.
FX renews What We Do in the Shadows and American Horror Stories: FX gave an early Season 4 renewal to What We Do in the Shadows before the third season even begins airing in a few weeks and also renewed the American Horror Story anthology spin-off, American Horror Stories, for a second season after the first season debuted in July this year to some of the highest launch numbers for FX on Hulu.
GTA remastered trilogy may be on the way: Although not officially confirmed yet by Rockstar, there are strong rumors that the PS2 era GTA games may be out later this year with a remastered collection.  Sources reporting to Kotaku said they have seen the remasters and they are Unreal engine powered and look like heavily modified versions of the original games with the same gameplay.  There are also rumors that Rockstar/Take-Two are planning on releasing a remaster of Red Dead Redemption as well.
Emily Blunt playing first female Pinkerton for new Amazon movie: Emily Blunt has signed on to play Kate Warne, the first female Pinkerton officer, in a new movie for Amazon.  Warne was active during the Civil War, going undercover to gather intelligence for the Union and was a part of Abraham Lincoln's protective detail.  Blunt will reunite, at least behind the scenes, with her Jungle Cruise co-star and new BFF Dwayne Johnson, whose production company is behind the movie.
MacGruber series adds new cast members: The upcoming MacGruber series for Peacock has added some new cast members, most notably Billy Zane, who is taking over the main villain role from Mickey Rourke, who had to exit before filming began.  Timothy V. Murphy and Joseph Lee Anderson also joined the cast.  Will Forte is returning as MacGruber and joined by his movie co-stars Kristen Wiig and Ryan Phillippe with Sam Elliott and Laurence Fishburne also co-starring.
Home Alone reboot gets a release date: The upcoming reboot of Home Alone that will be a Disney+ exclusive, Home Sweet Home Alone, now has a November 12th release date.  Jojo Rabbit star Archie Yates is the new precocious kid who gets left Home Alone and Ellie Kemper, Rob Delaney, Kenan Thompson, Ally Maki and Pete Holmes co-star.
Venom: Let There Be Carnage delayed: Sony has pushed back Venom: Let There Be Carnage a few weeks over concerns about the pandemic's Delta variant.  The Venom sequel now has an October 15th release date, which put it head to head with Halloween Kills and The Last Duel.
The Last Airbender live-action reboot gets first cast members: The first four cast members have been announced for Netflix's upcoming live-action reboot of Avatar: The Last Airbender.  Gordon Cormier will play Aang, Kiawentiio will play Katara, Ian Ousley will play Sokka and Dallas Liu will play Zuko.  The live-action series will retell the story of the beloved animated series.
Ahsoka series looking for a live-action Sabine Wren: The upcoming Ahsoka series is apparently beginning the casting process for a live-action version of Star War Rebels favorite Sabine Wren.  Sabine was voiced by Tiya Sircar on the animated series and was a Mandalorian outcast who was part of the Rebels crew.  The end of Rebels teased a team-up between Ahsoka and Sabine to hunt for their lost friend Ezra Bridger and the villainous Grand Admiral Thrawn, which was teased in Ahsoka's live-action debut on The Mandalorian.
Chloe Bennett leaves Powerpuff Girls sequel series: The CW will have to hunt for a new Blossom as Chloe Bennett has exited the live-action reboot/sequel of The Powerpuff Girls.  The show's first pilot was rejected and had begun to be reworked.  Dove Cameron and Yana Perrault are still cast as Bubbles and Buttercup and Donald Faison is still signed on to play Professor Utonium.
Criterion will start putting out 4K UHD Blu-Rays: Criterion Blu-rays are already some of the highest quality versions of classic movies you can get on physical media but they are going to be even higher quality as Criterion is going to start putting out select 4K Blu-rays.  Starting in November, Citizen Kane will be the first 4K Criterion disc and future releases will include Mulholland Dr and A Hard Day's Night.  Not every movie that Criterion has added to their collection will be getting a 4K release.
Superman: The Animated Series getting a Blu-Ray release: After fantastic Blu-Ray releases of Batman: The Animated Series and Batman Beyond, Warner Bros. is putting out Superman: The Animated Series on Blu-ray on October 12th.  All 54 episodes of the series have been remastered and there will be a ton of special features, including commentary on select episodes and behind the scenes retrospectives.
Vince Vaughn starring in new Apple TV+ series: Coming from Scrubs and, most recently, Ted Lasso co-creator Bill Lawrence, Vince Vaughn is starring in and executive producing a new Apple TV+ series called Bad Monkey.  The series is based on a book by Carl Hiaasen and follows a former detective turned Florida health inspector who gets dragged back into solving a mystery involving a severed arm found by a tourist.  Lawrence is writing every episode of the first season and it will be a 10 episode first season.
Idris Elba voicing Knuckles for Sonic 2: In news no one was expecting, Idris Elba has signed on to voice Knuckles for Sonic the Hedgehog 2.  The sequel to the surprisingly fun first Sonic movie is expected to arrive in April next year and Ben Schwartz is returning to voice Sonic and human co-stars James Marsden, Tika Sumpter and Jim Carrey are all returning with director Jeff Fowler back to direct.
Bam Margera suing Paramount: Following the recent release of the first trailer for Jackass Forever, former Jackass member Bam Margera is suing Paramoun to try and get the movie from being released.  Bam was fired for breaking a sobriety clause in his contract and director Jeff Tremaine also filed for a restraining order against Bam after he made a series of disturbing videos accusing Tremaine and Johnny Knoxville of abusing him.  Margera is seeking millions in compensation and to stop the movie from coming out this October.
Clancy Brown joins John Wick 4: John Wick continues to add badass actors to its roster and the latest is Clancy Brown.  Like most of the other cast members, his role was disclosed but he joins Keanu, Donnie Yen, Hiroyuki Sanada, Rina Sawayama, Shamier Anderson, Lance Reddick and Ian McShane.  Chad Stahelski is back to direct and the movie has a May release date next year.
Sterling K. Brown starring in Amazon action movie: Sterling K. Brown dabbled in action by co-starring in The Predator but he'll take center stage as an action hero in a new Amazon movie called Coyote Blue.  Derek Kolstad, of John Wick, is writing the script and Hannelle M. Culpepper will make her feature film debut after working on shows like Star Treks Picard and Discovery and NOS4A2.  The movie will find Brown as an "everyman with lethal skills" who is hunted down Route 66 by a ruthless criminal syndicate who want the cargo he is transporting.
Morticia and Gomez cast for Netflix's Wednesday series: Netflix has found it's Morticia and Gomez Addams for their upcoming Addams Family spin-off series Wednesday.  Catherine-Zeta Jones will play Morticia and Luis Guzman will play Gomez, joining the previously cast Jenna Ortega, who will star as Wednesday.  Tim Burton is behind the series and it will follow Wednesday as she leaves home and attends the prestigious Nevemore Academy boarding school, where she gets involved in a solving a mystery and dealing with emerging psychic abilities.
I'm like the J. Jonah Jameson of Everything Action, writing and editing and constantly demanding pictures of Spider-Man.
ahsoka
american horror stories
apple tv+
bad monkey
bam margera
bill lawrence
billy zane
catherine zeta jones
chloe bennett
citizen kane
clancy brown
coyote blue
criterion
cruella 2
danny devito
emily blunt
emma stone
F/X
gomez addams
grand theft auto
home sweet home alone
idris elba
jackass
john wick 4
kate warne
knuckles
luis guzman
macgruber
morticia addams
News
news shotgun
penguin
pinkertons
sabine wren
sonic 2
star wars
sterling k. brown
superman: the animated series
the last airbender
the powerpuff girls
tim burton
venom: let there be carnage
vince vaughn
wednesday
what we do in the shadow