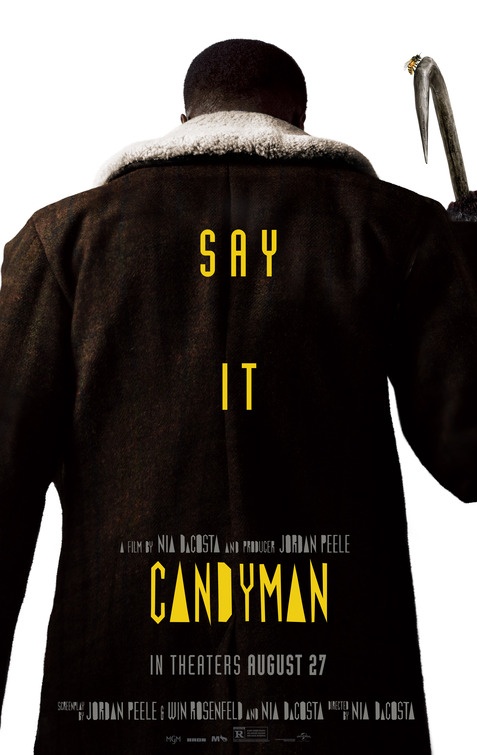 Candyman (Theaters)
Starring: Yahya Abdul-Mateen II, Teyonah Paris, Tony Todd, Nathan Stewart-Jarrett, Colman Domingo, Brian King, Carl Clemons-Hopkins
Directed by: Nia DaCosta
Plot: In the present day, a decade after the last of the Cabrini towers were torn down, Anthony and his partner move into a loft in the now gentrified Cabrini. A chance encounter with an old-timer exposes Anthony to the true story behind Candyman. Anxious to use these macabre details in his studio as fresh grist for paintings, he unknowingly opens a door to a complex past that unravels his own sanity and unleashes a terrifying wave of violence.
Rotten Tomatoes Freshness: 86%
Critic Consensus: "Candyman takes an incisive, visually thrilling approach to deepening the franchise's mythology — and terrifying audiences along the way"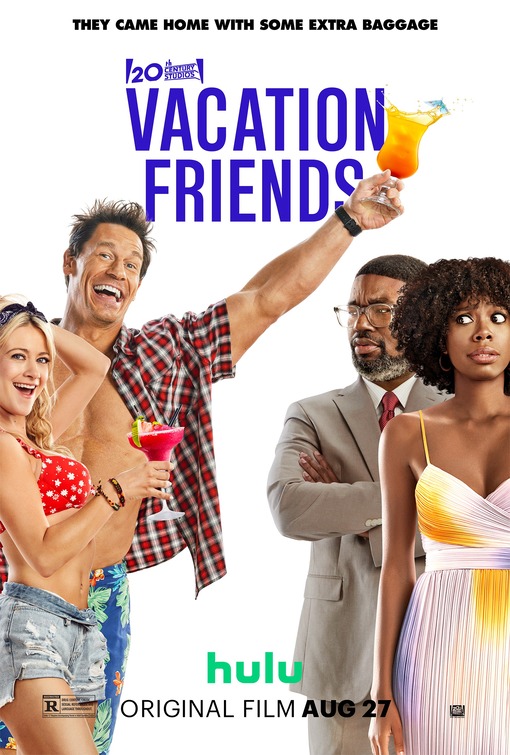 Vacation Friends (Hulu)
Starring: John Cena, Meredith Hagner, Lil Rel Howery, Yvonne Orji, Lynn Whitfield, King Bach, Robert Wisdom
Directed by: Clay Tarver
Plot: In this raw and raunchy comedy, straight-laced Marcus and Emily are befriended by wild, thrill-seeking partiers Ron and Kyla at a resort in Mexico. Living in the moment, the usually level-headed couple lets loose to enjoy a week of uninhibited fun and debauchery with their new "vacation friends." Months after their walk on the wild side, Marcus and Emily are horrified when Ron and Kyla show up uninvited at their wedding, creating chaos and proving that what happens on vacation, doesn't necessarily stay on vacation.
RT Freshness: N/A
Critic Consensus: N/A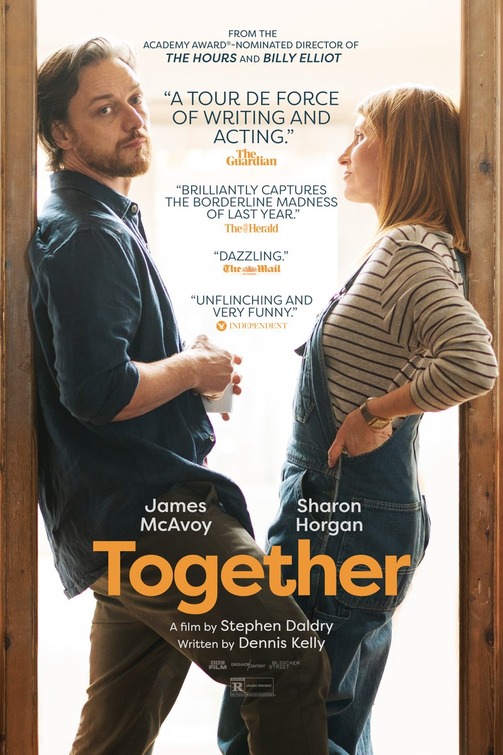 Together (Theaters)
Starring: James McAvoy, Sharon Horgan, Samuel Logan
Directed by: Stephen Daldry
Plot: A husband and wife are forced to re-evaluate themselves and their relationship through the reality of the COVID-19 lockdown.
RT Freshness: 65%
Critic Consensus: "Together is a little too effective at recreating the lockdown experience, although Sharon Horgan and James McAvoy are an appealing duo"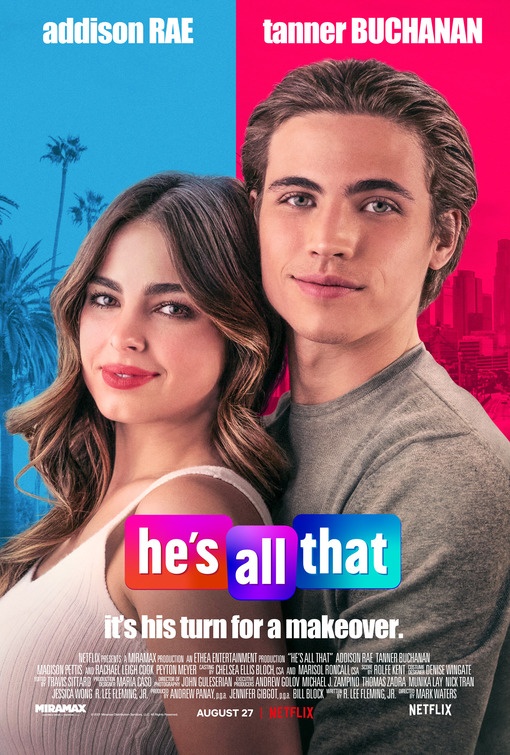 He's All That (Netflix)
Starring: Addison Rae, Tanner Buchanan, Madison Pettis, Matthew Lillard, Rachel Leigh Cook, Peyton Meyer
Directed by: Mark Waters
Plot: Teen social media influencer Padgett's humiliating on-camera breakup goes viral, leading her to make a risky bet to save her reputation: she swears she can turn scruffy antisocial Cameron into prom king material. But things get complicated when she finds herself falling for him IRL.
RT Freshness: N/A
Critic Consensus: N/A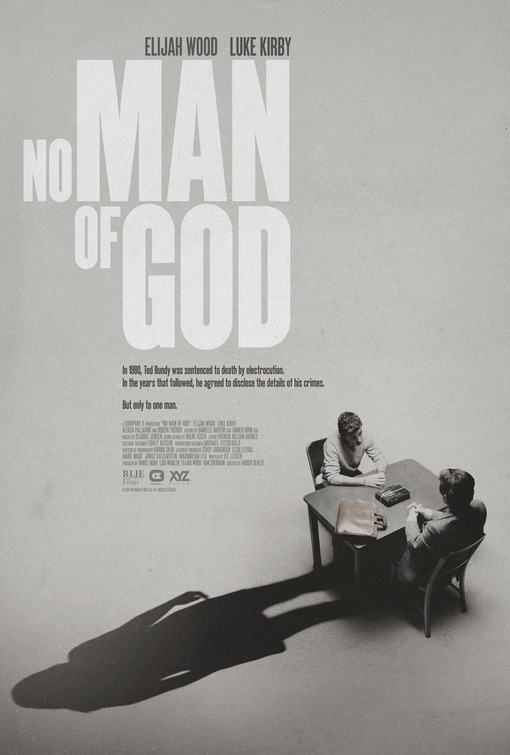 No Man of God (Theaters and VOD/Digital)
Starring: Elijah Wood, Luke Kirby, Aleksa Palladino, Robert Patrick, Christian Clemenson, Mac Brandt
Directed by: Amber Sealey
Plot: In 1980, Ted Bundy was sentenced to death by electrocution. In the years that followed, he agreed to disclose the details of his crimes, but only to one man. During the early days of the agency's criminal profiling unit, FBI analyst Bill Hagmaier met with the incarcerated Ted Bundy in the hopes of understanding the psychology of the serial killer and providing closure for the victim's families. As Hagmaier delves into Bundy's dark and twisted mind, a strange and complicated relationship develops that neither man expected.
RT Freshness: 76%
Critic Consensus: "No Man of God may not offer much in terms of an original take on this oft-told story, but excellent performances make it tough to turn away"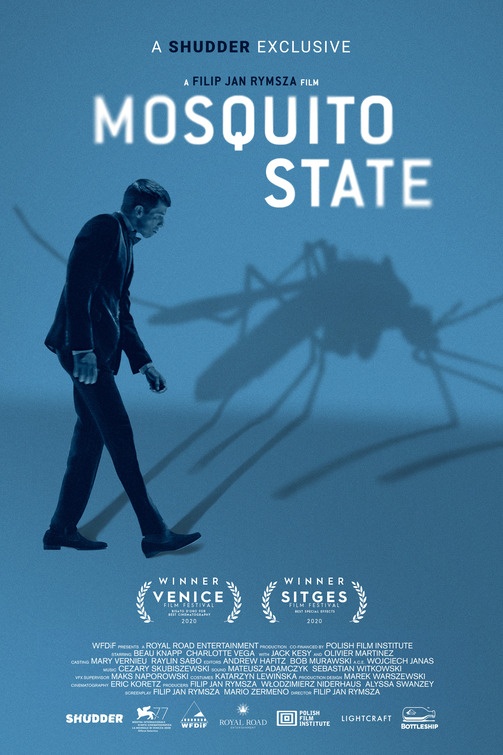 Mosquito State (Shudder)
Starring: Beau Knapp, Charlotte Vega, Jack Kesy, Oliver Martinez, Audrey Wasilewski, Daisy Bishop
Directed by: Filip Jan Rymsza
Plot: August 2007. Isolated in his austere penthouse overlooking Central Park, obsessive Wall Street data analyst Richard Boca sees ominous patterns: His computer models are behaving erratically, as are the swarms of mosquitos breeding in his apartment, an infestation that attends his psychological meltdown.
RT Freshness: 67%
Critic Consensus: N/A
I'm like the J. Jonah Jameson of Everything Action, writing and editing and constantly demanding pictures of Spider-Man.
addison rae
Admit One
candyman
elijah wood
he's all that
hulu
james mcavoy
john cena
lil rel howery
luke kirby
mosquito state
netflix
new in theaters
nia dacosta
no man of god
sharon horgan
shudder
tanner buchanan
teyonah paris
together
tony todd
vacation friends
yahya abdul-mateen II