Here's what's new in theaters and on streaming this weekend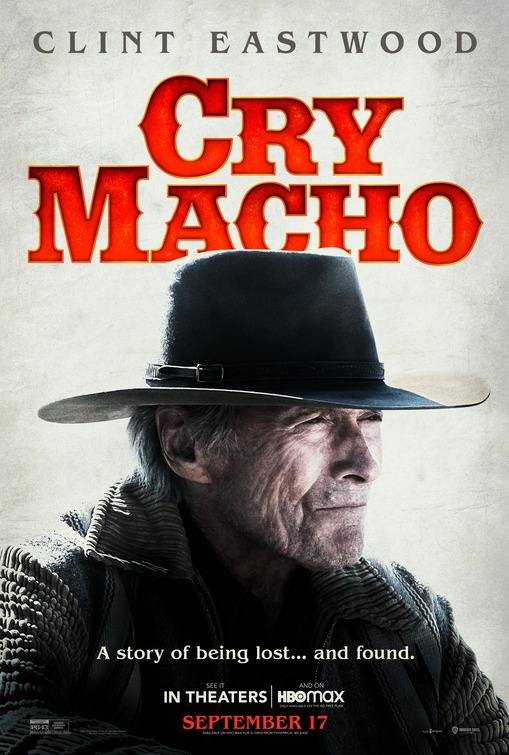 Cry Macho (Theaters and HBO Max)
Starring: Clint Eastwood, Dwight Yoakam, Eduardo Minett, Natalia Traven, Horacio Garcia Rojas, Fernanda Urrejola
Directed by: Clint Eastwood
Plot: Mike Milo is a one-time rodeo star and washed-up horse breeder who, in 1979, takes a job from an ex-boss to bring the man's young son home from Mexico. Forced to take the backroads on their way to Texas, the unlikely pair faces an unexpectedly challenging journey, during which the world-weary horseman finds unexpected connections and his own sense of redemption.
Rotten Tomatoes Freshness: 50%
Critic Consensus: "Cry Macho proves Clint Eastwood remains an economic filmmaker and charismatic screen presence — albeit one who's an awkward fit for this particular project"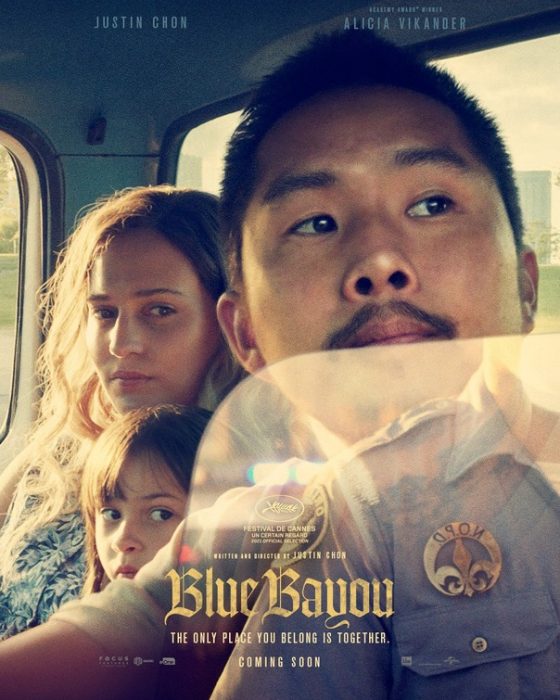 Blue Bayou (Theaters)
Starring: Justin Chon, Alicia Vikander, Mark O'Brien, Linh Dan Pham, Emory Cohen, Chris Bosarge
Directed by: Justin Chon
Plot: Antonio LeBlanc, a Korean adoptee raised in a small town in the Louisiana bayou, is married to the love of his life Kathy and step-dad to their beloved daughter Jessie. Struggling to make a better life for his family, he must confront the ghosts of his past when he discovers that he could be deported from the only country he has ever called home.
RT Freshness: 74%
Critic Consensus: "Blue Bayou can be indelicate in its attempts to tug the heartstrings, but solid acting and a genuinely affecting story make this drama difficult to ignore"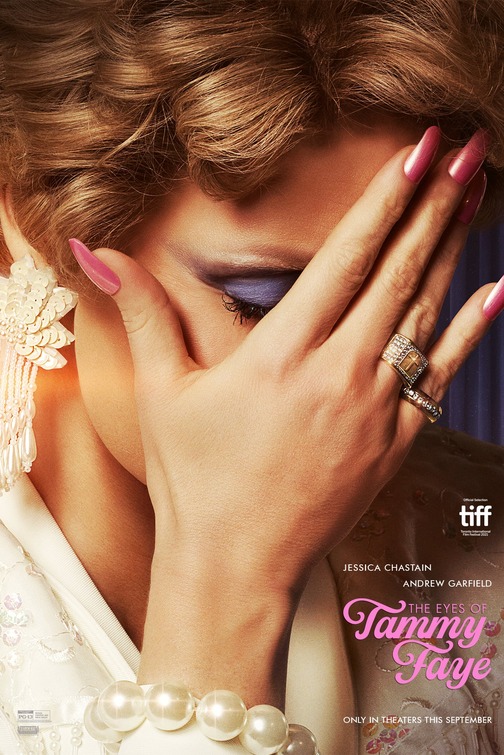 The Eyes of Tammy Faye (Theaters)
Starring: Jessica Chastain, Andrew Garfield, Cherry Jones, Fredrich Lehne, Louis Cancelmi, Sam Jaeger
Directed by: Michael Showalter
Plot: In the 1970s and 80s, Tammy Faye and her husband, Jim Bakker, rose from humble beginnings to create the world's largest religious broadcasting network and theme park, and were revered for their message of love, acceptance, and prosperity. Tammy Faye was legendary for her indelible eyelashes, her idiosyncratic singing, and her eagerness to embrace people from all walks of life. However, it wasn't long before financial improprieties, scheming rivals, and scandal toppled their carefully constructed empire.
RT Freshness: 64%
Critic Consensus: "The Eyes of Tammy Faye might have focused more sharply on its subject's story, but Jessica Chastain's starring performance makes it hard to look away"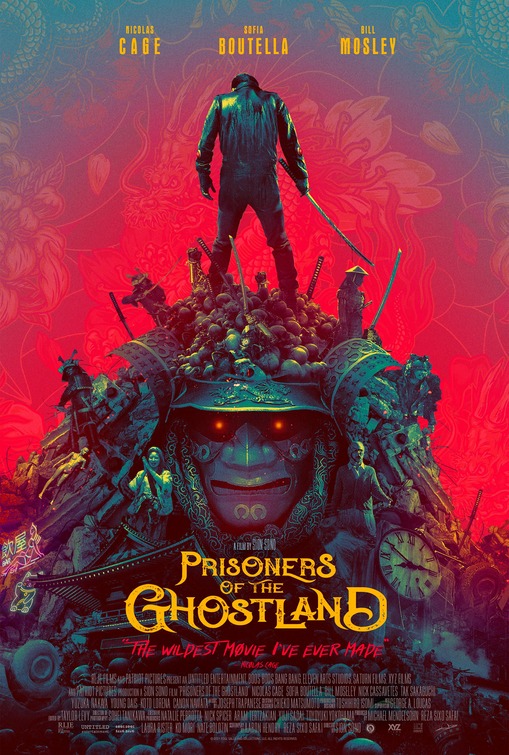 Prisoners of the Ghostland (Theaters and VOD)
Starring: Nicolas Cage, Sofia Boutella, Bill Moseley, Nick Cassavetes, Tak Sakaguchi, Yuzuka Nakaya
Directed by: Sion Sono
Plot: In the treacherous frontier city of Samurai Town, a ruthless bank robber is sprung from jail by a wealthy warlord, The Governor, whose adopted granddaughter Bernice has run away. Strapped into a leather suit that will self-destruct within five days if he doesn't find the missing girl, the bandit sets off on a journey to find the young woman — and his own path to redemption.
RT Freshness: 72%
Critic Consensus: "Prisoners of the Ghostland is far from Sono's most distinctive work, but viewers in the mood for a deliriously gonzo genre mash-up featuring an explosive performance from Nicolas Cage just might have a ball"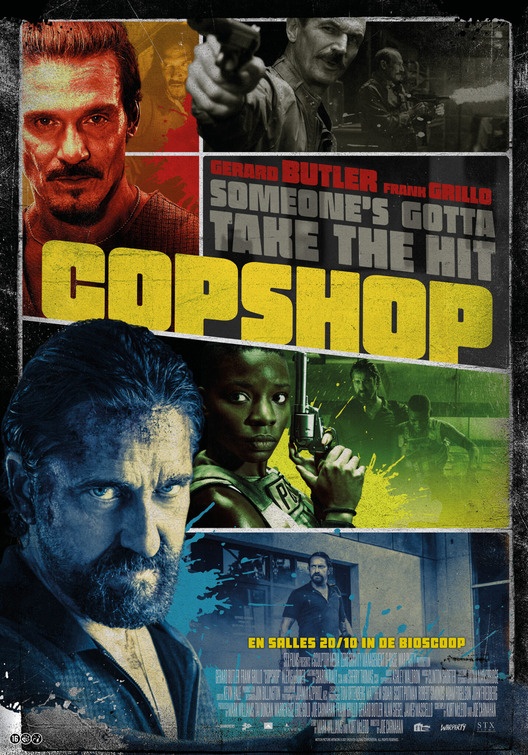 Copshop (Theaters)
Starring: Frank Grillo, Gerard Butler, Toby Huss, Ryan O'Nan, Alexis Louder, Tait Fletcher
Directed by: Joe Carnahan
Plot: On the run from a lethal assassin, a wily con artist devises a scheme to hide out inside a small-town police station. However, when the hitman turns up at the precinct, an unsuspecting rookie cop finds herself caught in the crosshairs.
RT Freshness: 78%
Critic Consensus: "It doesn't add many new ingredients to the genre, but action fans in the mood for an old-school thriller will be happy to buy what Copshop is selling"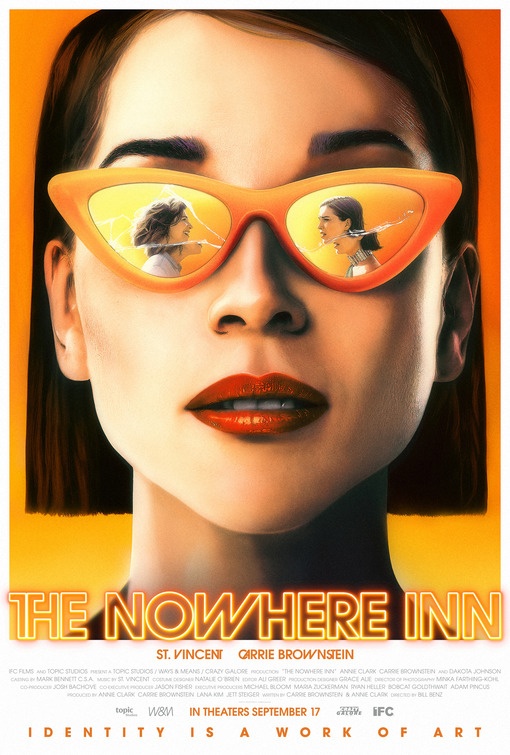 The Nowhere Inn (Theaters and VOD)
Starring: St. Vincent, Carrie Brownstein, Dakota Johnson, Ezra Buzzington, Toko Yasuda, Chris Aquilino
Directed by: Bill Benz
Plot: From real-life friends, Annie Clark (a.k.a. GRAMMY award-winning recording and touring artist St. Vincent) and Carrie Brownstein comes the metafictional account of two creative forces banding together to make a documentary about St. Vincent's music, touring life, and on-stage persona. But they quickly discover unpredictable forces lurking within-subject and filmmakers that threaten to derail the friendship, the project, and the duo's creative lives.
RT Freshness: 66%
Critic Consensus: "The Nowhere Inn may be a clever concept in search of substance, but the results are often oddly appealing"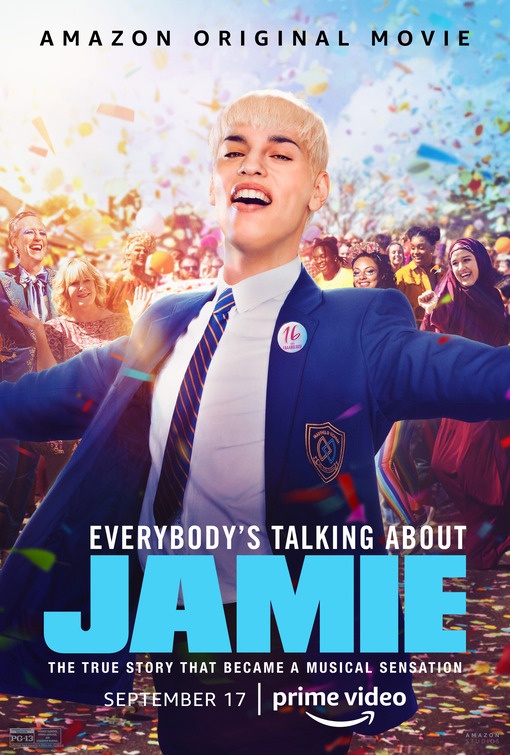 Everybody's Talking About Jamie (Prime Video)
Starring: Max Harwood, Sarah Lancashire, Lauren Patel, Richard E. Grant, Shobna Gulati, Ralph Ineson, Sharon Horgan, Adeel Akhtar
Directed by: Jonathan Butterell
Plot: Jamie New is a teenager from Sheffield, who dreams of life on stage. While his classmates plan their livelihoods after they leave school, Jamie contemplates revealing his secret career ambition to become a fierce and proud drag queen. His best friend Pritti and his loving mum shower him with endless support, while local drag legend Miss Loco Chanelle mentors him toward his debut stage performance. But Jamie also has to contend with an unsupportive father, an uninspired careers advisor, and some ignorant school kids who attempt to rain on his sensational parade.
RT Freshness: 80%
Critic Consensus: "It may not be as effervescent as its title character, but Everybody's Talking About Jamie remains an infectiously enjoyable musical with an uplifting message"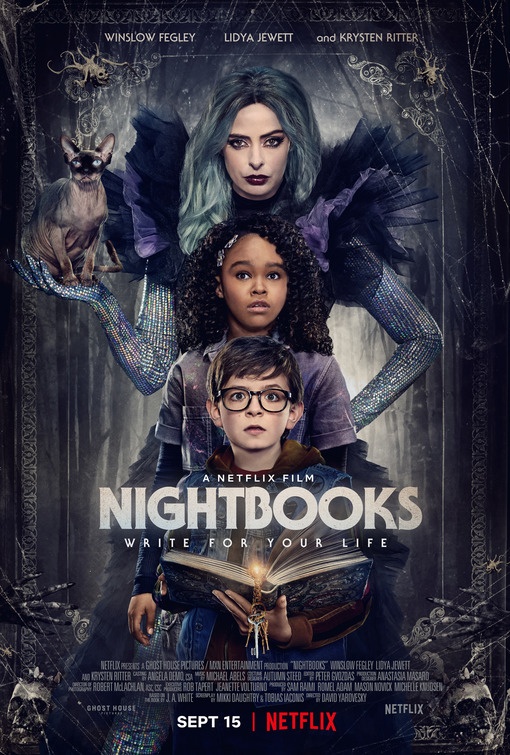 Nightbooks (Netflix)
Starring: Krysten Ritter, Winslow Fegley, Lidya Jewett
Directed by: David Yarovesky
Plot: Alex is a creative boy with a strong passion for writing scary stories. But when he's labeled weird and rejected for what he likes, he swears he'll never write again. That's when an evil witch, captures him in her magical apartment in New York City and demands that he tell her a new tale every night if he wants to stay alive. Trapped inside with Lenore, the witch's spiteful cat watching his every move, Alex meets Yasmin, another young prisoner who has learned how to survive the witch's wicked whims. With Yasmin's help, Alex must learn to embrace what makes him unique — his love for scary stories — and rewrite his own destiny to break them free.
RT Freshness: 85%
Critic Consensus: N/A
I'm like the J. Jonah Jameson of Everything Action, writing and editing and constantly demanding pictures of Spider-Man.
Admit One
andrew garfield
blue bayou
carrie brownstein
clint eastwood
copshop
cry macho
everybody's talking about jamie
frank grillo
gerard butler
hbo max
jessica chastain
joe carnahan
justin chon
michale showalter
netflix
new in theaters
nicolas cage
nightbooks
Prime Video
prisoners of the ghostland
st. vincent
the eyes of tammy faye
the nowhere inn