Here's what's out in theaters and on streaming for this weekend: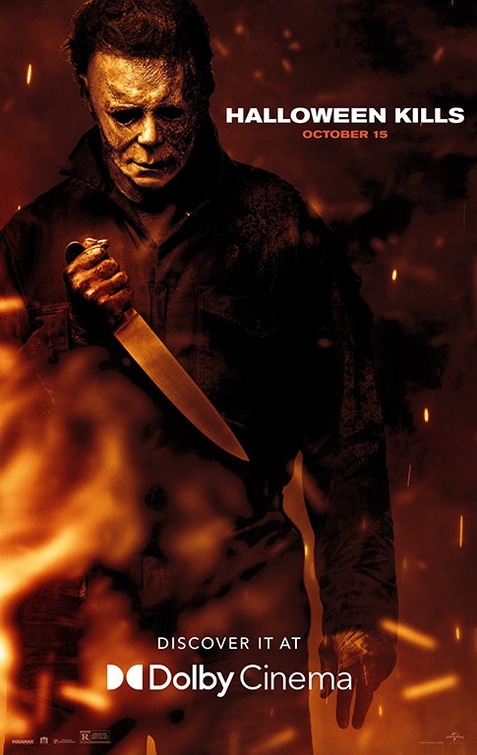 Halloween Kills (Theaters and Peacock)
Starring: Jamie Lee Curtis, Judy Greer, Anthony Michael Hall, Andi Matichak, Will Patton, Thomas Mann
Directed by: David Gordon Green
Plot: Minutes after Laurie Strode, her daughter Karen and granddaughter Allyson left masked monster Michael Myers caged and burning in Laurie's basement, Laurie is rushed to the hospital with life-threatening injuries, believing she finally killed her lifelong tormentor. But when Michael manages to free himself from Laurie's trap, his ritual bloodbath resumes. As Laurie fights her pain and prepares to defend herself against him, she inspires all of Haddonfield to rise up against their unstoppable monster.
Rotten Tomatoes Freshness: 47%
Critic Consensus: "Halloween Kills should satisfy fans in search of brute slasher thrills, but in terms of advancing the franchise, it's a bit less than the sum of its bloody parts"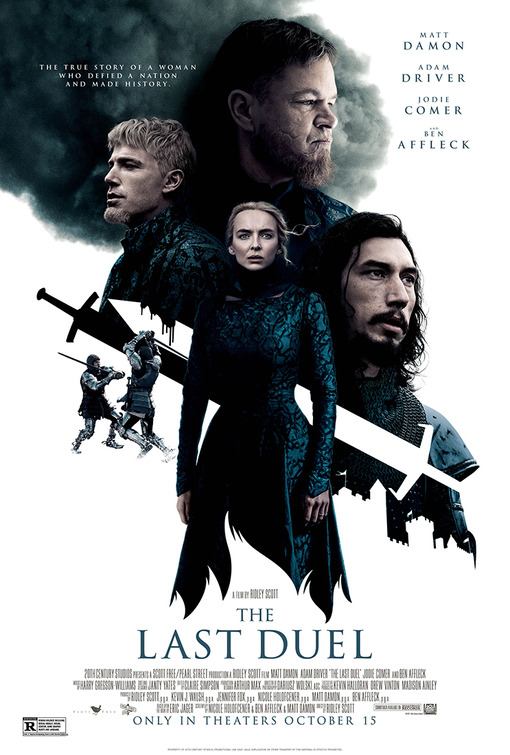 The Last Duel (Theaters)
Starring: Matt Damon, Adam Driver, Jodie Comer, Ben Affleck, Marton Csokas, Harriet Walter
Directed by: Ridley Scott
Plot: King Charles VI declares that Knight Jean de Carrouges settle his dispute with his squire by challenging him to a duel.
RT Freshness: 86%
Critic Consensus: "The Last Duel's critique of systemic misogyny isn't as effective as it might have been, but it remains a well-acted and thought-provoking drama infused with epic grandeur"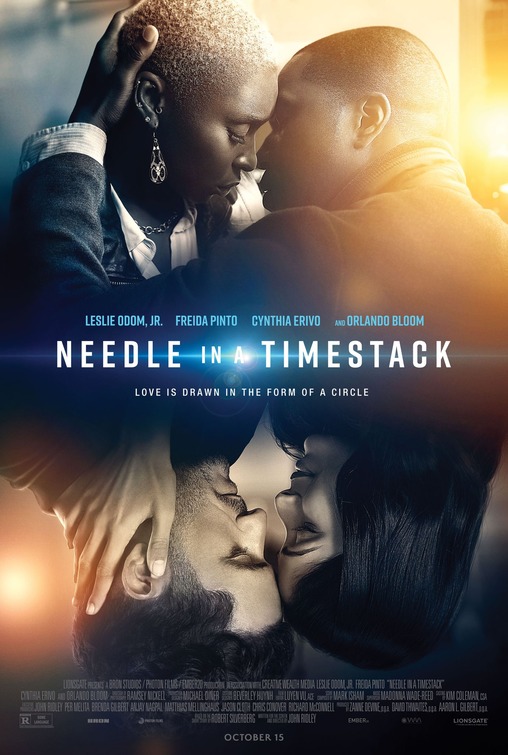 Needle in a Timestack (Theaters and VOD/On Demand)
Starring: Leslie Odom Jr., Cynthia Erivo, Orlando Bloom, Freida Pinto, Jadyn Wong
Directed by: John Ridley
Plot: Nick and Janine live in marital bliss until Janine's ex-husband warps time to try to tear them apart. As Nick's memories disappear, he must decide what he's willing to sacrifice in order to hold onto – or let go of – everything he loves.
RT Freshness: 50%
Critic Consensus: N/A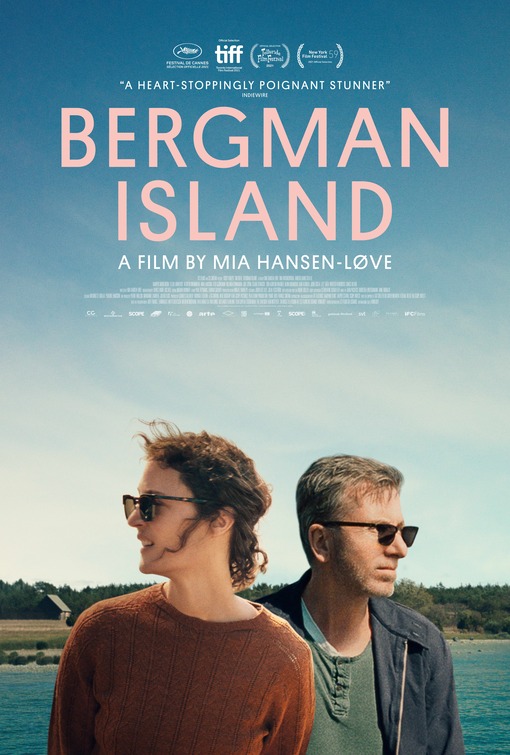 Bergman Island (Theaters)
Starring: Mia Wasikowska, Tim Roth, Vicky Krieps, Anders Danielsen Lie, Joel Spira
Directed by: Mia Hansen-Løve
Plot: A couple retreats to the island that inspired Ingmar Bergman to write screenplays for their upcoming films when the lines between reality and fiction start to blur.
RT Freshness: 85%
Critic Consensus: "Minor but charming, the well-acted Bergman Island uses the titular filmmaker's legacy as the launchpad for a dreamlike rumination on romance and creativity"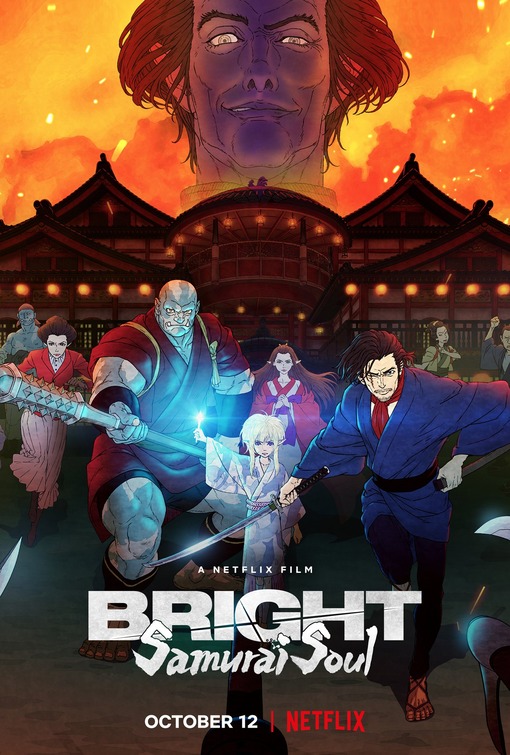 Bright: Samurai Soul (Netflix)
Starring: Simu Liu, Fred Mancuso, Yuzu Harada
Directed by: Kyōhei Ishiguro
Plot: In the early years of Japan's Meiji Restoration, a human Ronin must unite with an orc assassin to save an elf orphan from their common adversary.
RT Freshness: N/A
Critic Consensus: N/A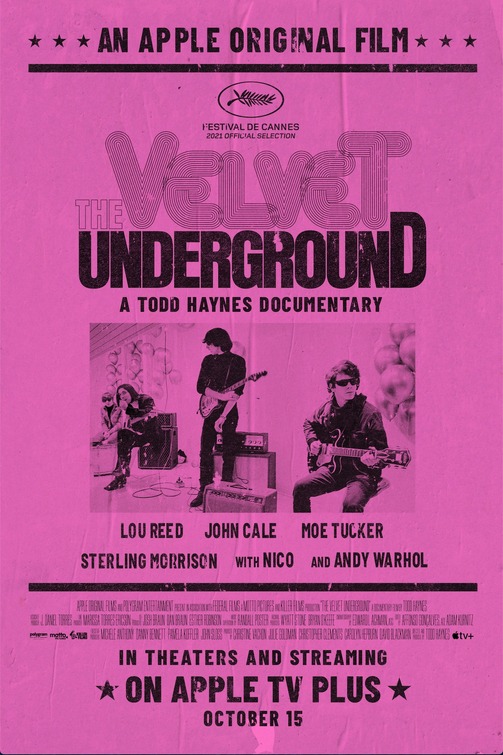 The Velvet Underground (Apple TV+ and Theaters)
Starring: Mary Woronov, Jonathan Richman, John Cale, Maureen Ann Tucker, Sterling Morrison, Lou Reed
Directed by: Todd Haynes
Plot: The Velvet Underground explores the multiple threads that converged to bring together one of the most influential bands in rock and roll.
RT Freshness: 96%
Critic Consensus: "The Velvet Underground takes a fittingly idiosyncratic approach to delivering a rock documentary that captures the band as well as its era"
I'm like the J. Jonah Jameson of Everything Action, writing and editing and constantly demanding pictures of Spider-Man.
adam driver
Admit One
bergman island
bright: samurai soul
david gordon green
halloween kills
jamie lee curtis
jodie comer
matt damon
michael myers
needle in a timestack
new in theaters
ridley scott
the last duel
the velvet underground