Here's what's new in theaters and on streaming for the weekend: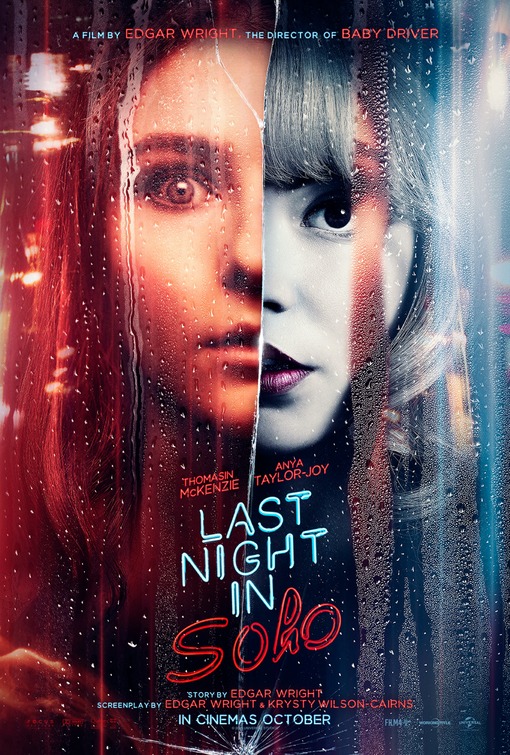 Last Night in Soho (Theaters)
Starring: Thomasin McKenzie, Anya Taylor-Joy, Matt Smith, Terrence Stamp, Diana Rigg, Rita Tushingham
Directed by: Edgar Wright
Plot: Eloise, an aspiring fashion designer, is mysteriously able to enter the 1960s where she encounters a dazzling wannabe singer, Sandie. But the glamour is not all it appears to be and the dreams of the past start to crack and splinter into something far darker.
Rotten Tomatoes Freshness: 72%
Critic Consensus: "Although it struggles to maintain its thrilling early momentum, Last Night in Soho shows flashes of Edgar Wright at his most stylish and ambitious"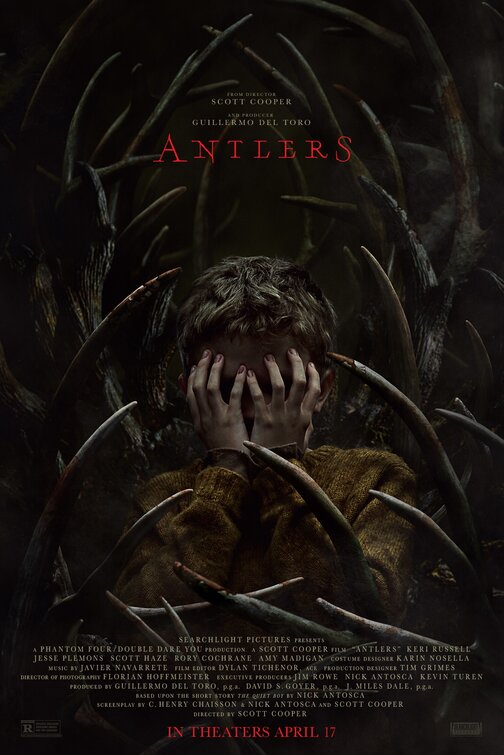 Antlers (Theaters)
Starring: Keri Russell, Jesse Plemons, Scott Haze, Rory Cochrane, Amy Madigan, Jeremy T. Thomas, Graham Greene
Directed by: Scott Cooper
Plot: In an isolated Oregon town, a middle-school teacher and her sheriff brother become embroiled with her enigmatic student, whose dark secrets lead to terrifying encounters with a legendary ancestral creature who came before them.
RT Freshness: 64%
Critic Consensus: "It struggles to find a successful balance between its genre and allegorical elements, but Antlers is sharp enough to recommend as a richly atmospheric creature feature"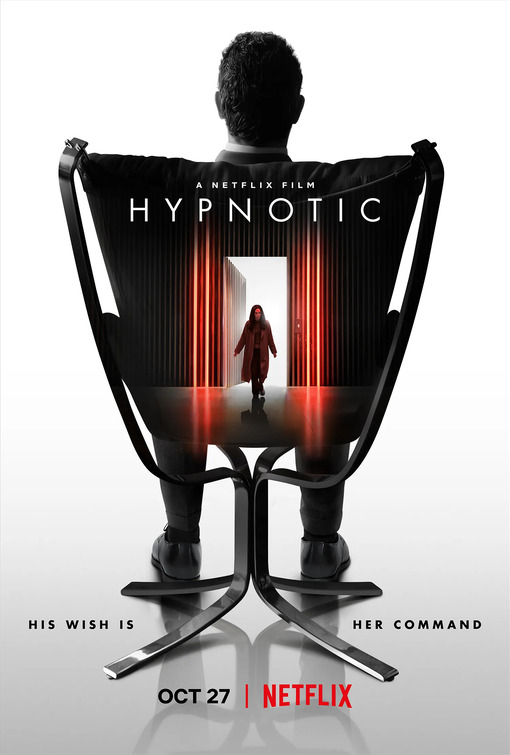 Hypnotic (Netflix)
Starring: Kate Siegel, Jason O'Mara, Dulé Hill, Lucie Guest, Jaime M. Callica
Directed by: Matt Angel, Suzanne Coote
Plot: A young woman seeking self-improvement enlists the help of a renowned hypnotherapist. But after a handful of intense sessions, she discovers unexpected and deadly consequences.
RT Freshness: 44%
Critic Consensus: N/A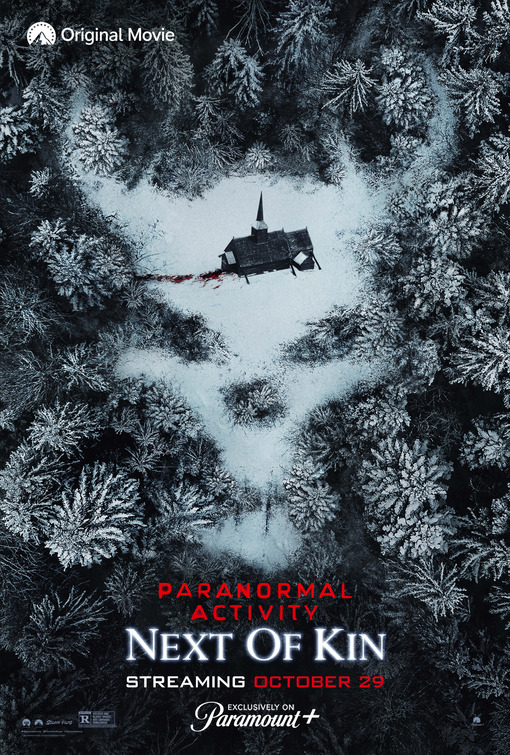 Paranormal Activity: Next of King (Paramount+)
Starring: Emily Bader, Roland Buck III, Dan Lippert, Henry Ayres-Brown
Directed by: William Eubank
Plot: A documentary filmmaker follows Margot as she heads to a secluded Amish community, in the hopes of meeting and learning about her long-lost mother and extended family. Following a string of strange occurrences and discoveries, she soon realizes this community that welcomed them into their home might be hiding something sinister…
RT Freshness: N/A
Critic Consensus: N/A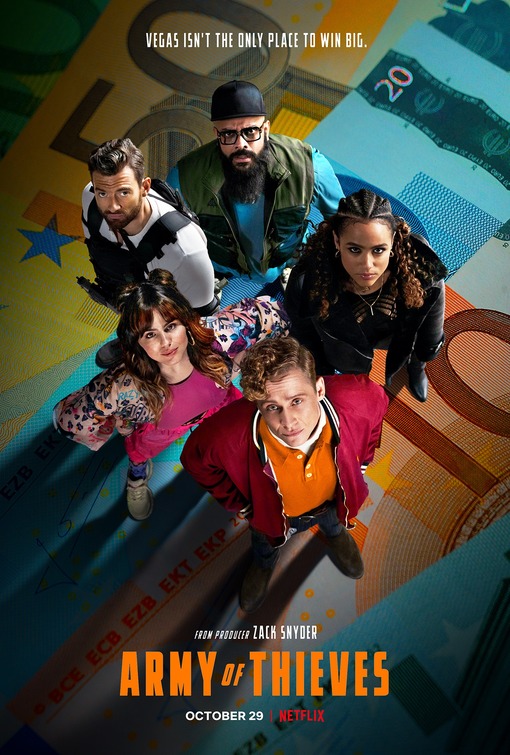 Army of Thieves (Netflix)
Starring: Matthias Schweighöfer, Nathalie Emmanuel, Ruby O. Fee, Stuart Martin, Guz Khan, Jonathan Cohen
Directed by: Matthias Schweighöfer
Plot: Small-town bank teller Dieter gets drawn into the adventure of a lifetime when a mysterious woman recruits him to join a crew of Interpol's most wanted criminals, attempting to heist a sequence of legendary, impossible-to-crack safes across Europe.
RT Freshness: 74%
Critic Consensus: N/A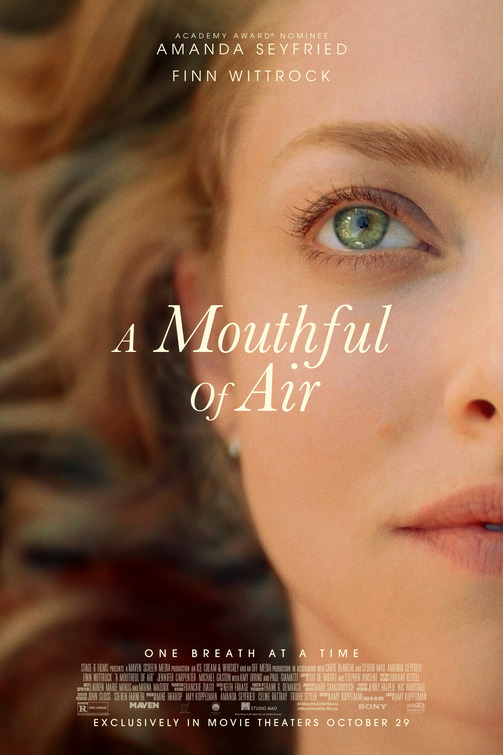 A Mouthful of Air (Theaters)
Starring: Amanda Seyfried, Finn Wittrock, Britt Robertson, Paul Giamatti, Amy Irving, Michael Gaston
Directed by: Amy Koppelman
Plot: A bestselling children's author who writes about unlocking childhood fears has yet to unlock her own. After the birth of her second child, things get dark for her as a dark secret from her past comes rushing forward.
RT Freshness: 67%
Critic Consensus: N/A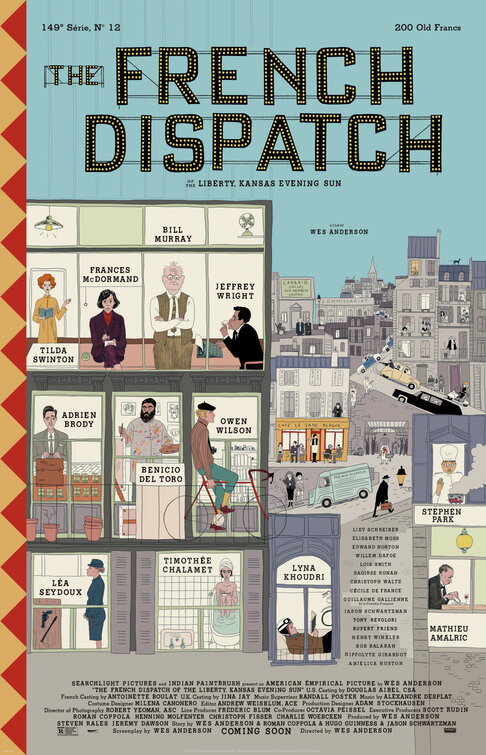 The French Dispatch (Theaters)
Starring: Benicio Del Toro, Adrien Brody, Tilda Swinton, Léa Seydoux, Frances McDormand, Timothée Chalamet, Owen Willson, Jeffrey Wright, Bill Murray
Directed by: Wes Anderson
Plot: A love letter to journalists set in an outpost of an American newspaper in a fictional 20th-century French city that brings to life a collection of stories published in "The French Dispatch."
RT Freshness: 74%
Critic Consensus: "A loving ode to the spirit of journalism, The French Dispatch will be most enjoyed by fans of Wes Anderson's meticulously arranged aesthetic"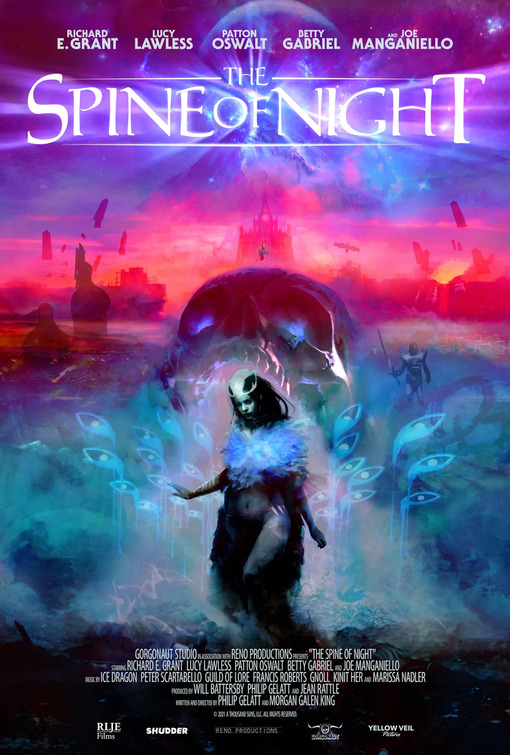 The Spine of Night (Theaters and On Demand)
Starring: Richard E. Grant, Lucy Lawless, Patton Oswalt, Betty Gabriel, Joe Manganiello, Patrick Breen
Directed by: Philip Gelatt, Morgan Galen King
Plot: When ancient, dark magic falls into sinister hands, a group of heroes from different eras and cultures must band together to defeat it at all costs.
RT Freshness: 74%
Critic Consensus: "With a hard fantasy story that stands in service of its eye-catching animation, The Spine of Night is a distinctive treat for genre enthusiasts"
a mouthful of air
Admit One
antlers
army of thieves
edgar wright
hypnotic
last night in soho
netflix
new in theaters
paramount
paranormal activity: next of kin
scott cooper
the french dispatch
the spine of night
wes anderson