News – Aubrey Sitterson & Tyrell Cannon launch Beef Bros: Behind Bars on KickStarter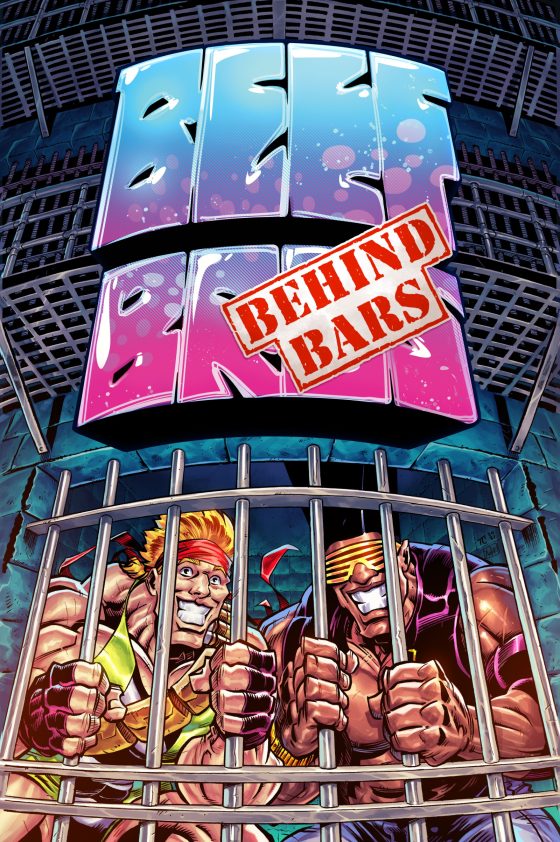 In 2020, Aubrey Sitterson & Tyrell Cannon reached out to comic fans to bring to life the muscle-flexing, social construct stomping adventure for Huey & Ajax Beef, two bros that loved a good workout and a good community. The creators raised the capital for the first installment of Beef Bros, a 32 paged comic that had eye-catching artwork and colorful commentary of social injustices. Sitterson and Cannon are back on Kickstarter to fund the next adventure for Huey & Ajax in Beef Bros: Behind Bars. The hulking heroes find themselves trying to take down the prison complex from the inside. (Think something like The Tick mashed with HBO's OZ).  This campaign is aiming to deliver double the action, in a 64-page, full-color graphic novella.
Starting from Oct 26 to Nov 25, people can pledge to multiple tiers to get this project off the ground. At $8, fans can get a digital copy, $12 a hardcopy and the digital copy of the original Beef Bros, $28 gets additional stickers and a print, and if you are a die-hard fan, $600 gets you the complete package with original Beef Bros: Behind Bars art of your choosing.  You can check out the full details of the Kickstarter here.
Bitten by a radioactive video store rental employee and overcome by Pac-Man fever, Chris seeks new comic books, games, and movies to review.
Aubrey Sitterson
Beef Bros
Beef Bros: Behind Bars
Comic newss
comics
Indie Comics
kickstarter
News
Raciel Avila
Taylor Esposito
Tyrell Cannon