Here's what's new in theaters and on streaming this weekend: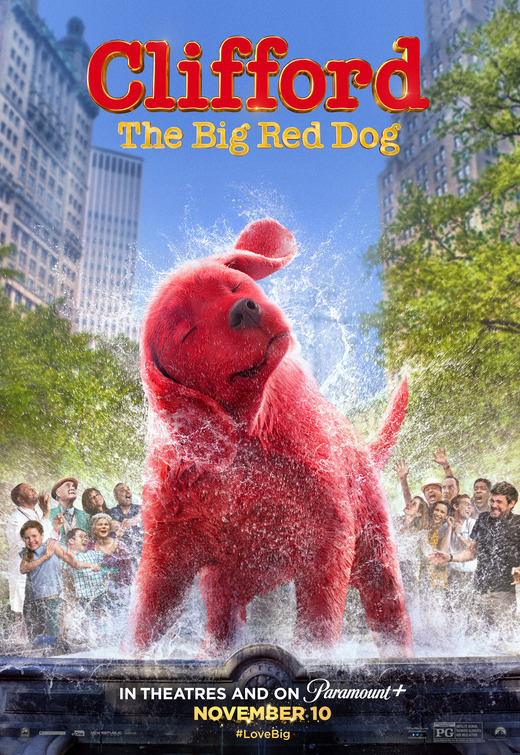 Clifford the Big Red Dog (Theaters and Paramount+)
Starring: Darby Camp, Jack Whitehall, Tony Hale, Kenan Thompson, Izaac Wong, John Cleese, Sienna Guillory
Directed by: Walt Becker
Plot: When middle-schooler Emily Elizabeth meets a magical animal rescuer who gifts her a little, red puppy, she never anticipated waking up to find a giant ten-foot hound in her small New York City apartment. While her single mom is away for business, Emily and her fun but impulsive uncle Casey set out on an adventure that will keep you on the edge-of-your-seat as our heroes take a bite out of the Big Apple.
Rotten Tomatoes Freshness: 48%
Critic Consensus: "It may get younger viewers to sit and stay, but Clifford the Big Red Dog is nowhere near as charming as its classic source material"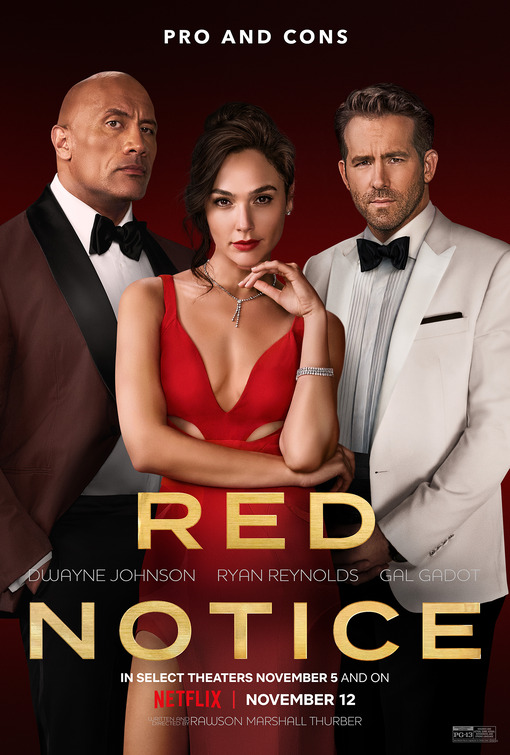 Red Notice (Netflix)
Starring: Dwayne Johnson, Ryan Reynolds, Gal Gadot, Ritu Arya, Chris Diamantopoulos, Ivan Mbakop
Directed by: Rawson Thurber Marshall
Plot: In the world of international crime, an Interpol agent attempts to hunt down and capture the world's most wanted art thief.
RT Freshness: 40%
Critic Consensus: "Red Notice's big-budget and A-list cast add up to a slickly competent action comedy whose gaudy ingredients only make the middling results more disappointing"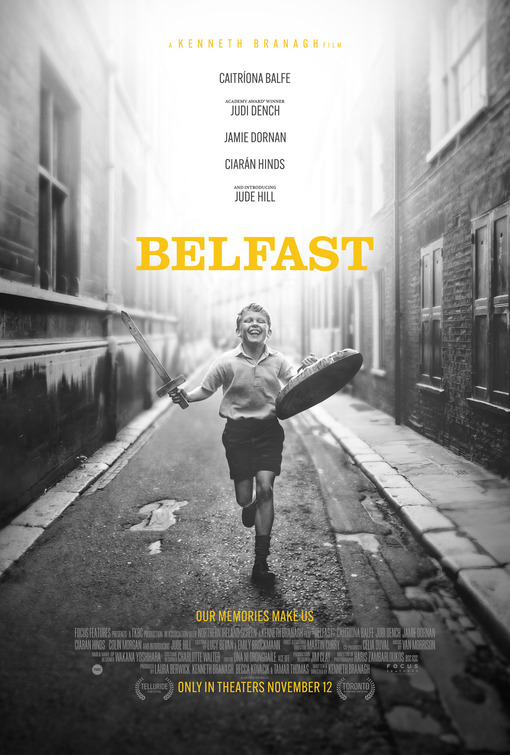 Belfast (Theaters)
Starring: Caitriona Balfe, Judi Dench, Jamie Dornan, Ciaran Hinds, Jude Hill, Colin Morgan
Directed by: Kenneth Branagh
Plot: A nine-year-old boy must chart a path towards adulthood through a world that has suddenly turned upside down. His stable and loving community and everything he thought he understood about life is changed forever but joy, laughter, music and the formative magic of the movies remain.
RT Freshness: 86%
Critic Consensus: "A deeply personal project for writer-director Kenneth Branagh, Belfast transcends its narrative deficits with powerful performances and directorial craft"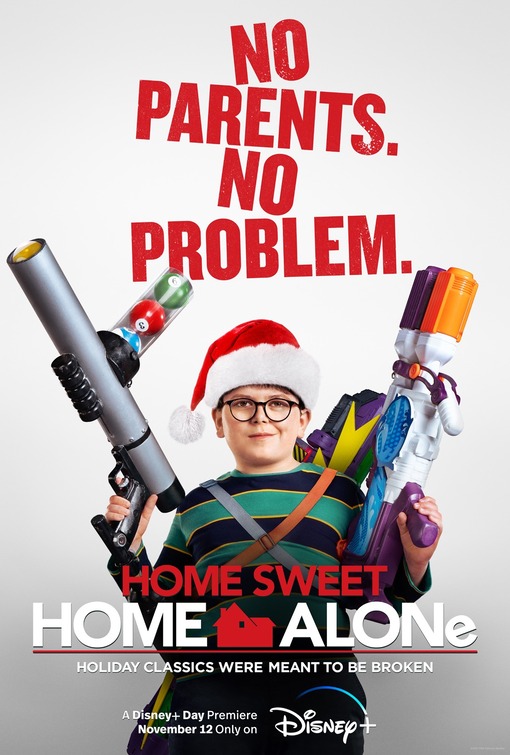 Home Sweet Home Alone (Disney+)
Starring: Ellie Kemper, Rob Delaney, Archie Yates, Aisling Bea, Pete Holmes, Kenan Thompson, Timothy Simons
Directed by: Dan Mazer
Plot: Max Mercer is a mischievous and resourceful young boy who has been left behind while his family is in Japan for the holidays. So when a married couple attempting to retrieve a priceless heirloom set their sights on the Mercer family's home, it is up to Max to protect it from the trespassers… and he will do whatever it takes to keep them out.
RT Freshness: 29%
Critic Consensus: N/A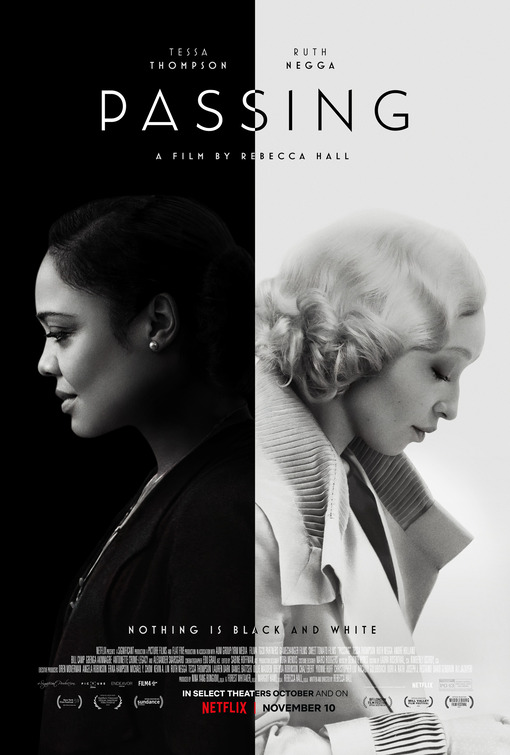 Passing (Netflix)
Starring: Tessa Thompson, Ruth Negga, André Holland, Alexander Skarsgard, Bill Camp, Gbenga Akinnagbe
Directed by: Rebecca Hall
Plot: In 1920s New York City, a Black woman finds her world upended when her life becomes intertwined with a former childhood friend who's passing as white.
RT Freshness: 89%
Critic Consensus: "While Passing's delicate approach has a dampening effect on its story, debuting director Rebecca Hall makes the most of an impressive cast — and handles thorny themes with impressive dexterity"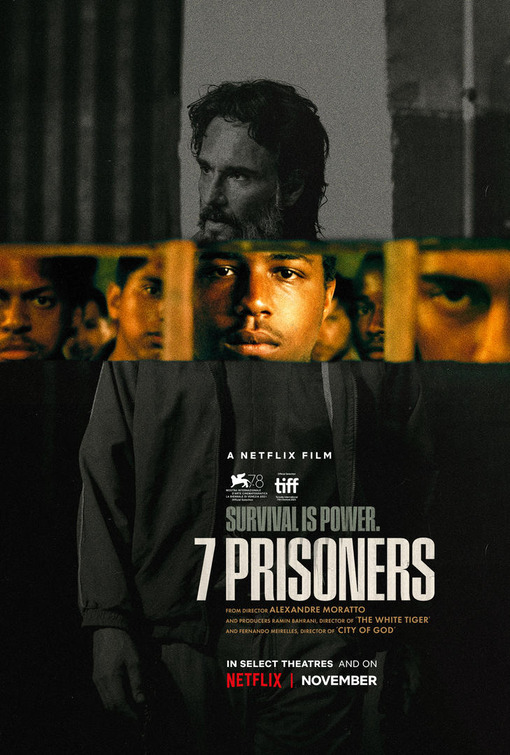 7 Prisoners (Netflix)
Starring: Rodrigo Santoro, Christian Malheiros, Cecilia Homem de Mello, Vitor Julian, Lucas Oranmian
Directed by: Alexandre Moratto
Plot: 18-year-old Mateus hopes to provide a better life for his working-class family in the countryside. Accepting a new job in São Paolo, he is shuttled into the city with a handful of other teenage boys from his town, unaware of what awaits them: exhausting work in a scrapyard and their identity cards seized by a vicious taskmaster and exploiter, Luca, who threatens them with the unthinkable if they try to escape.
RT Freshness: 96%
Critic Consensus: "A hard-hitting drama that feels disconcertingly real, 7 Prisoners blends sharp storytelling with a searing social conscience"
I'm like the J. Jonah Jameson of Everything Action, writing and editing and constantly demanding pictures of Spider-Man.
7 prisoners
Admit One
alexandre moratto
archie yates
belfast
clifford the big red dog
dan mazer
disney
dwayne johnson
ellie kemper
gal gadot
home sweet home alone
kenneth branagh
netflix
new in theaters
paramount
passing
rawson marshall thurber
rebecca hall
red notice
rob delaney
rodrigo santoro
ruth negga
ryan reynolds
tessa thompson