Here's what's new in theaters and on streaming this weekend, it's Admit One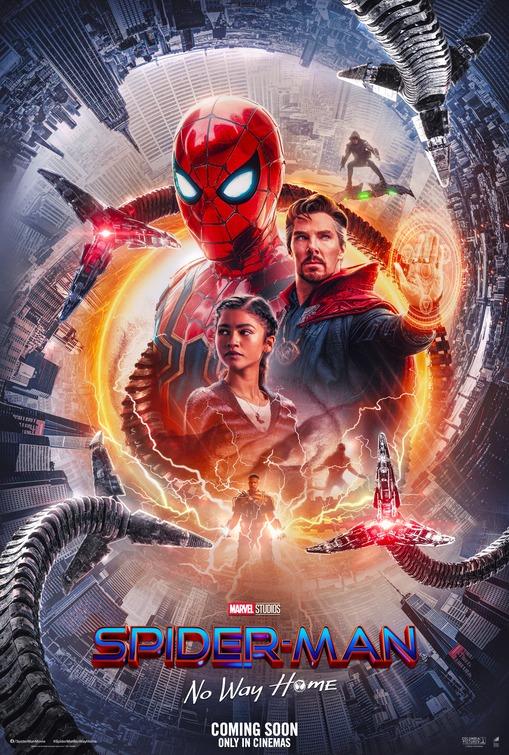 Spider-Man: No Way Home (Theaters)
Starring: Tom Holland, Zendaya, Benedict Cumberbatch, Jacob Batalon, Jamie Foxx, Alfred Molina, Willem Dafoe, Jon Favreau, Marisa Tomei
Directed by: Jon Watts
Plot: With Spider-Man's identity now revealed, Peter asks Doctor Strange for help. When a spell goes wrong, dangerous foes from other worlds start to appear, forcing Peter to discover what it truly means to be Spider-Man.
Rotten Tomatoes Freshness: 94%
Critic Consensus: "A bigger, bolder Spider-Man sequel, No Way Home expands the franchise's scope and stakes without losing sight of its humor and heart"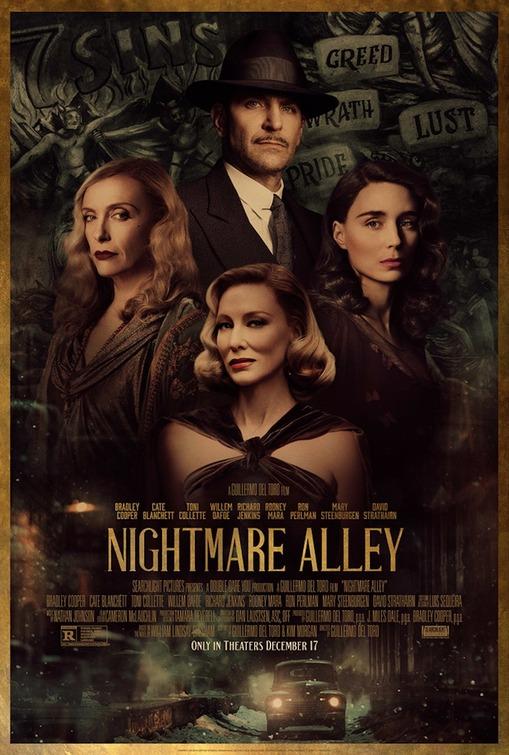 Nightmare Alley (Theaters)
Starring: Bradley Cooper, Cate Blanchett, Toni Collette, Willem Dafoe, Richard Jenkins, Ron Perlman, Mary Steenbergen, David Strathairn
Directed by: Guillermo Del Toro
Plot: An ambitious carny with a talent for manipulating people with a few well-chosen words hooks up with a female psychiatrist who is even more dangerous than he is.
RT Freshness: 83%
Critic Consensus: "While it may not hit quite as hard as the original, Guillermo del Toro's Nightmare Alley is a modern noir thriller with a pleasantly pulpy spin"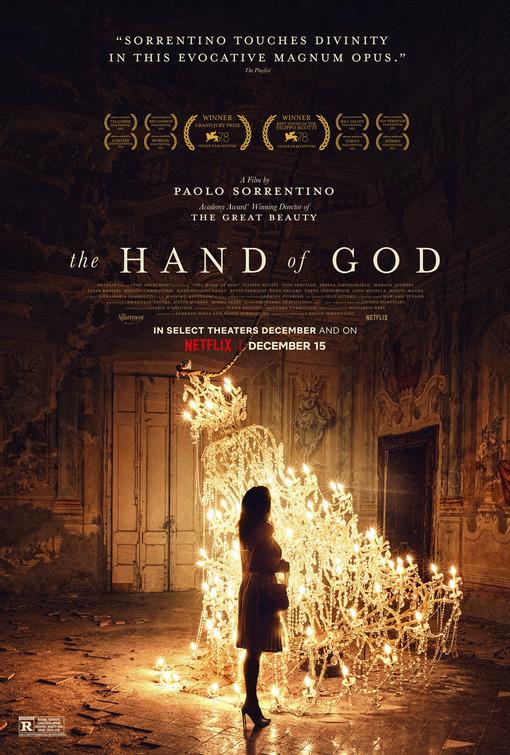 The Hand of God (Netflix)
Starring: Filippo Scotti, Toni Servillo, Teresa Saponangelo, Marlon Joubert, Luisa Ranieri, Renato Carpentieri
Directed by: Paolo Sorrentino
Plot: The story of a boy in the tumultuous Naples of the 1980s.
RT Freshness: 82%
Critic Consensus: "Although The Hand of God isn't Sorrentino's best work, this beautifully filmed coming-of-age story sings in a beguiling, albeit minor, key"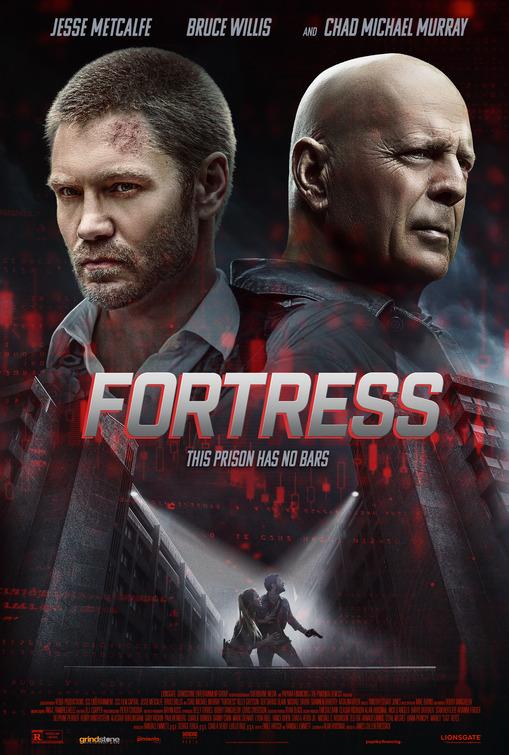 Fortress (Theaters and VOD)
Starring: Jesse Metcalf, Bruce Willis, Chad Michael Murray, Kelly Greyson, Ser'Darius Blain, Shannon Doherty
Directed by: James Cullen Bressack
Plot: A group of criminals hellbent on revenge, forces a retired officer and his son to save the day.
RT Freshness: N/A
Critic Consensus: N/A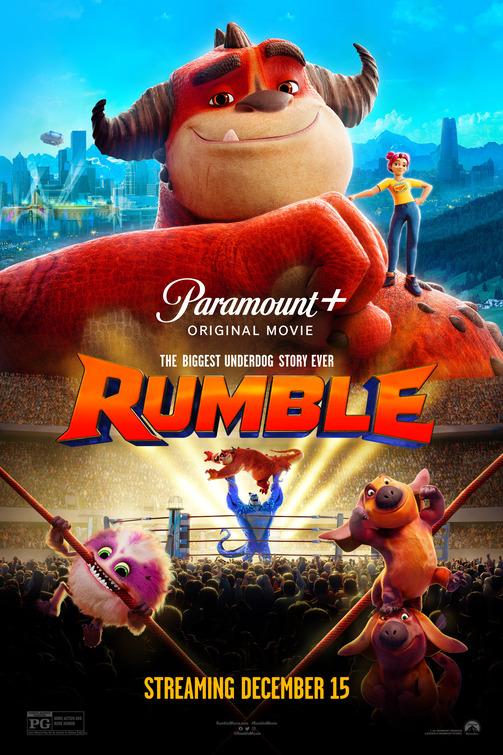 Rumble (Paramount+)
Starring: Will Arnett, Terry Crews, Geraldine Viswanathan, Roman Reigns, Tony Danza, Becky Lynch, Susan Kelechi Watson
Directed by: Hamish Grieve
Plot: A girl trains a lovable underdog monster to become a wrestling champion.
RT Freshness: N/A
Critic Consensus: N/A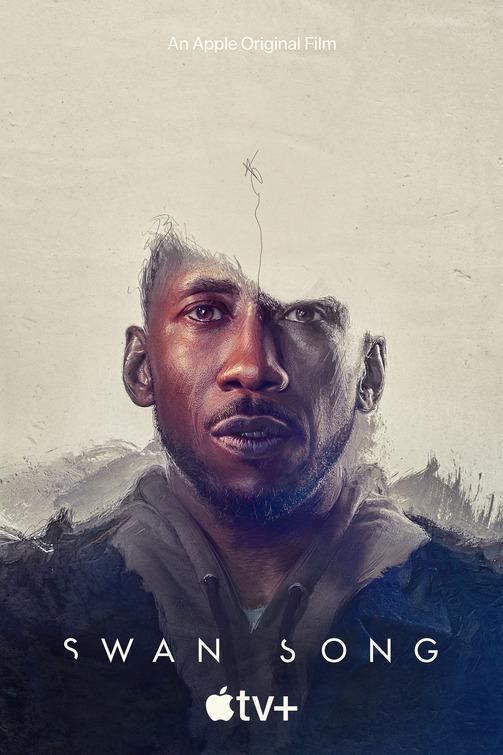 Swan Song (Theaters and Apple TV+)
Starring: Mahershala Ali, Naomie Harris, Glenn Close, Awkwafina, Adam Beach, Lee Shorten
Directed by: Benjamin Cleary
Plot: In the near future, a terminally ill man explores a heart-wrenching, emotionally complex solution to save his wife and son from grief by duplicating himself without them knowing.
RT Freshness: 71%
Critic Consensus: "Swan Song occasionally strays on the wrong side of maudlin, but Mahershala Ali's work in dual roles lends this sci-fi drama genuine heart"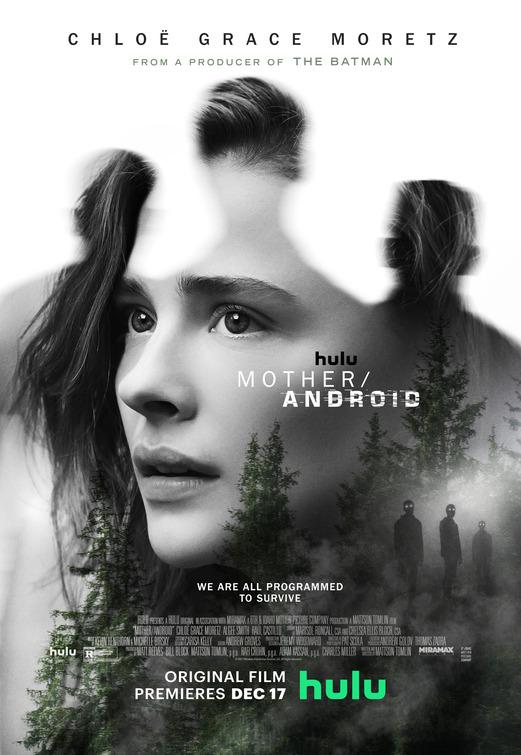 Mother/Android (Hulu)
Starring: Chloe Grace Moretz, Algee Smith, Raul Castillo, Steve M. Robertson, Owen Burke, Kate Avallone
Directed by: Mattson Tomlin
Plot: Georgia and her boyfriend Sam make a treacherous journey of escape as their country is caught in an unexpected war with artificial intelligence. Days away from the arrival of their first child, they must face No Man's Land — a stronghold of the android uprising, in hopes of reaching safety before giving birth.
RT Freshness: N/A
Critic Consensus: N/A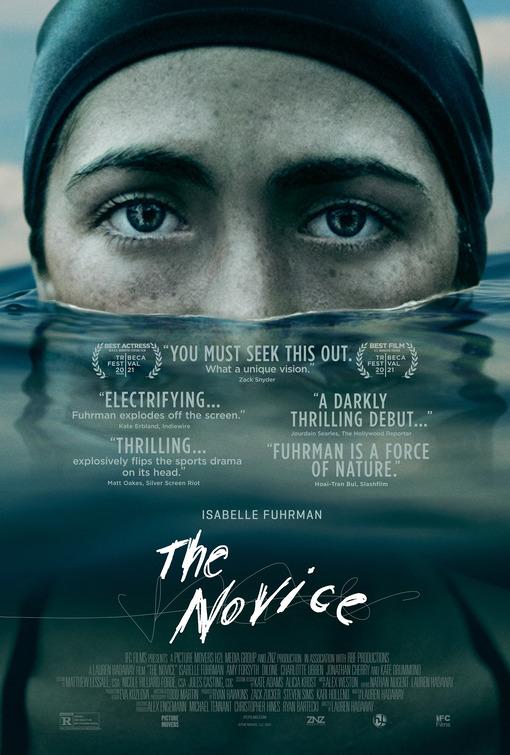 The Novice (Theaters and VOD)
Starring: Isabelle Fuhrman, Amy Forsyth, Dilone, Kate Drummond, Jonathan Cherry, Charlotte Ubben
Directed by: Lauren Hadaway
Plot: A college freshman joins her university's rowing team and undertakes an obsessive physical and psychological journey to make it to the top varsity boat, no matter the cost.
RT Freshness: 94%
Critic Consensus: N/A
I'm like the J. Jonah Jameson of Everything Action, writing and editing and constantly demanding pictures of Spider-Man.
Admit One
alfred molina
algee smith
apple tv+
benedict cumberbatch
bradley cooper
bruce willis
cate blanchett
chloe grace moretz
fortress
guillermo del toro
hulu
isabelle fuhrman
jacob batalon
Jamie Foxx
mahershala ali
mother/android
naomie harris
netflix
new in theaters
nightmare alley
paolo sorrentino
paramount
rumble
spider-man
spider-man: no way home
swan song
terry crews
the hand of god
the novice
tom holland
toni collette
vod
will arnett
willem dafoe
zendaya