Here's what's new in Theaters and on Streaming this weekend, it's Admit One: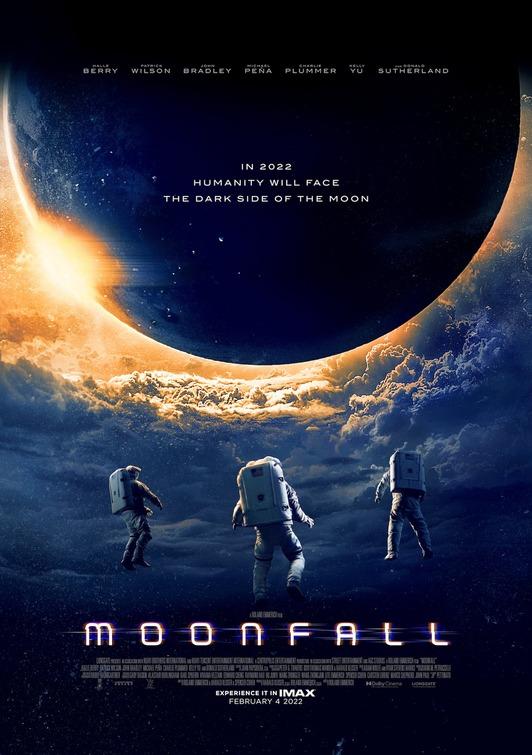 Moonfall (Theaters)
Starring: Halle Berry, Patrick Wilson, John Bradley, Michael Peña, Charlie Plummer, Kelly Yu
Directed by: Roland Emmerich
Plot: A mysterious force knocks the Moon from its orbit around Earth and sends it hurtling on a collision course with life as we know it. With mere weeks before impact and the world on the brink of annihilation, NASA executive and former astronaut Jo Fowler is convinced she has the key to saving us all – but only one astronaut from her past, Brian Harper and a conspiracy theorist K.C. Houseman believe her. These unlikely heroes will mount an impossible last-ditch mission into space, leaving behind everyone they love, only to find that they might have prepared for the wrong mission.
Rotten Tomatoes Freshness: 44%
Critic Consensus: N/A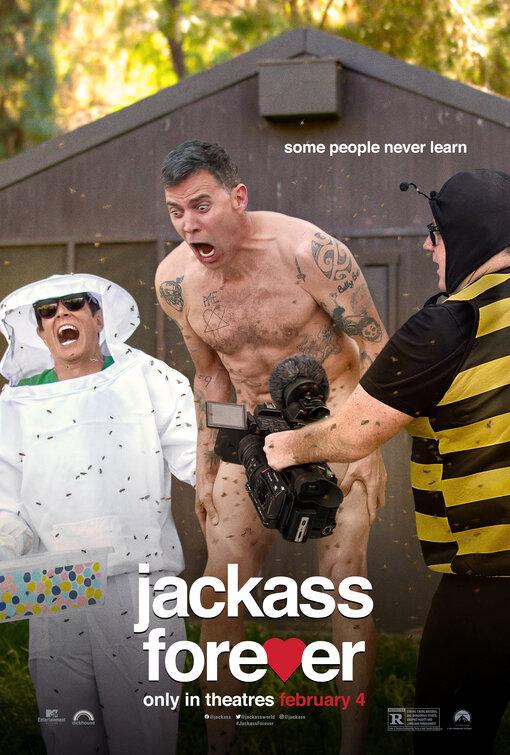 Jackass Forever (Theaters)
Starring: Johnny Knoxville, Steve-0, Chris Pontius, Dave England, Jason "Wee Man" Acuña, Danger Ehren, Preston Lacy
Directed by: Jeff Tremaine
Plot: Celebrating the joy of being back together with your best friends and a perfectly executed shot to the dingdong, the original jackass crew return for another round of hilarious, wildly absurd, and often dangerous displays of comedy with a little help from some exciting new cast.
RT Freshness: 88%
Critic Consensus: "A gleefully gonzo franchise revival, Jackass Forever will make you worry more than ever for the cast's health and safety — but not enough to hold back the laughter"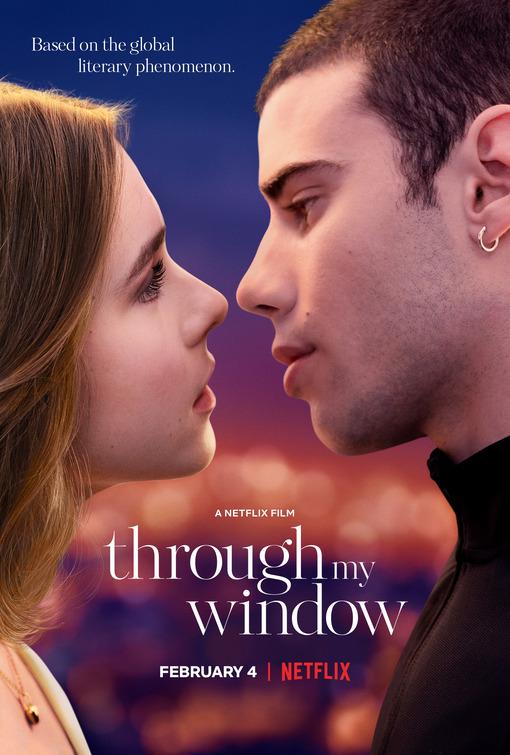 Through My Window (Netflix)
Starring: Clara Galle, Julio Peña, Pilar Castro, Hugo Arbues, Eric Masip, Guillermo Lasheras
Directed by: Marçal Forés
Plot: Raquel's longtime crush on her next-door neighbor turns into something more when he starts developing feelings for her, despite his family's objections.
RT Freshness: N/A
Critic Consensus: N/A
Book of Love (Prime Video)
Starring: Sam Claflin, Verónica Echegui, Fernando Becerril, Lucy Punch, Ruy Gaytan, Edwarda Gurrola
Directed by: Analeine Cal y Mayor
Plot: Young, uptight and unsuccessful English writer Henry's novel sells to no one. But when his book is suddenly a surprise hit in Mexico, his publicist insists he travel there on a promotional tour. Upon arrival, a confused Henry discovers the reason behind his novel's popularity – Mexican translator Maria has rewritten his dull book as a steamy erotic novel. Henry, furious, and Maria, reluctant, must now travel together on a book tour across Mexico. As tempers flare and sparks begin to fly, the two begin to find love and lust despite themselves.
RT Freshness: N/A
Critic Consensus: N/A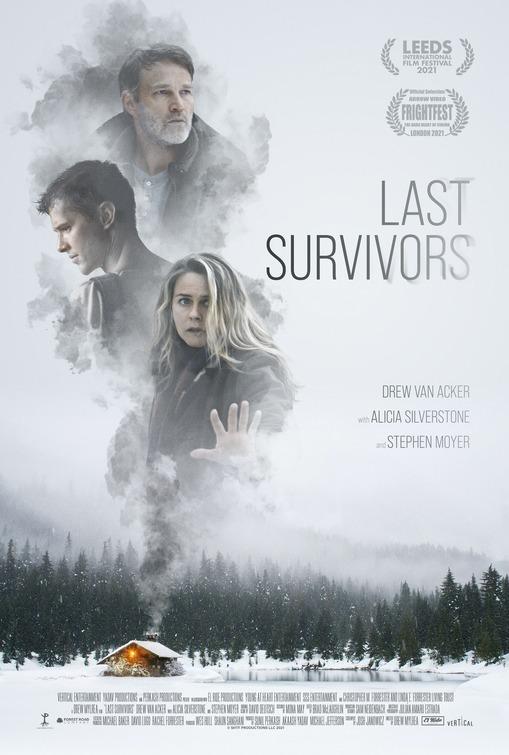 Last Survivors (Theaters)
Starring: Drew Van Acker, Alicia Silverstone, Stephen Moyer, Benjamin Arthur, Mark Famiglietti
Directed by: Drew Mylrea
Plot: Troy and his son Jake have been living off the grid for over twenty years. Every day is a fight for survival with Troy warning his son of dire consequences should he go beyond the barriers of the woodland Utopia they have built together as all interlopers are dealt with in the most brutal fashion. But the sheltered and naïve Jake is naturally becoming curious about life outside their isolated wilderness. And a chance encounter with a beautiful stranger is about to see their world unravel in a shocking flood of secrets, lies, and homegrown horror.
RT Freshness: 71%
Critic Consensus: N/A
The Wolf and The Lion (Theaters)
Starring: Molly Kunz, Graham Greene, Charlie Carrick, Derek Johns, Rhys Slack, Evan Bulilung
Directed by: Gilles de Maistre
Plot: After her grandfather's death, 20-year-old Alma decides to go back to her childhood home — a little island in the heart of the majestic Canadian forest. Whilst there, she rescues two helpless cubs: a wolf and a lion. They forge an inseparable bond, but their world soon collapses as the forest ranger discovers the animals and takes them away. The two cub brothers must now embark on a treacherous journey across Canada to be reunited with one another and Alma once more.
RT Freshness: 27%
Critic Consensus: N/A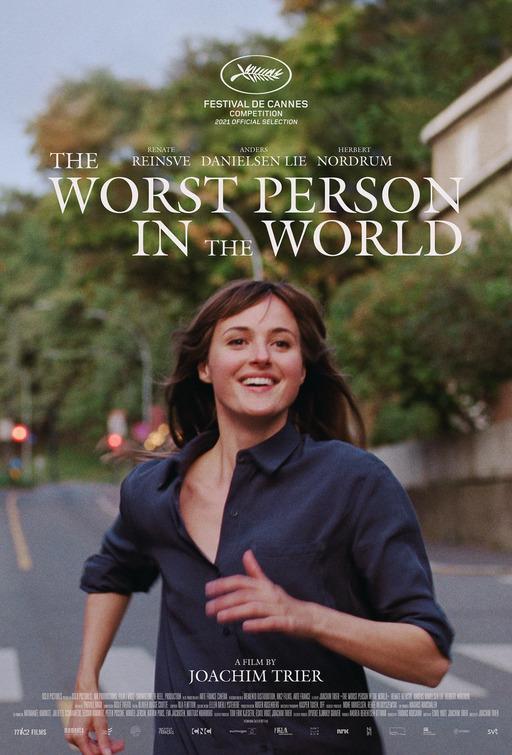 The Worst Person in the World (Theaters)
Starring: Renate Reinsve, Anders Danielsen Lie, Herbert Nordrum, Maria Grazia Di Meo, Hans Olav Brenner
Directed by: Joachim Trier
Plot: Follows four years in the life of Julie, a young woman who navigates the troubled waters of her love life and struggles to find her career path, leading her to take a realistic look at who she really is.
RT Freshness: 99%
Critic Consensus: "The Worst Person in the World concludes Joachim Trier's Oslo Trilogy with a romantic comedy that delightfully subverts the genre's well-worn tropes"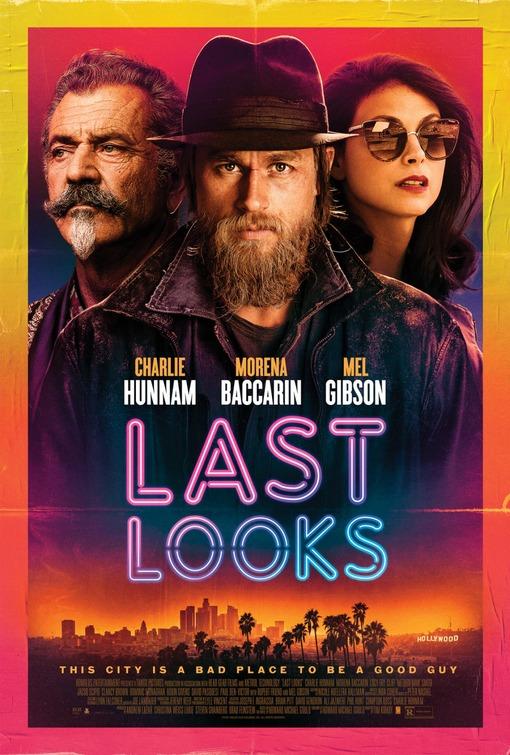 Last Looks (Theaters and VOD)
Starring: Charlie Hunnam, Morena Baccarin, Mel Gibson, Lucy Fry, Dominic Monaghan, Method Man, Clancy Brown, Rupert Friend
Directed by: Tim Kirkby
Plot: A disgraced ex-cop seeks solace by moving to the woods, but his quiet life comes to an end when a private eye recruits him to investigate a murder.
RT Freshness: 75%
Critic Consensus: N/A
I'm like the J. Jonah Jameson of Everything Action, writing and editing and constantly demanding pictures of Spider-Man.
Admit One
book of love
charlie hunnam
chris pontius
halle berry
jackass forever
jeff tremaine
john bradley
johnny knoxville
last looks
last survivors
mel gibson
moonfall
morena baccarin
netflix
new in theaters
patrick wilson
Prime Video
roland emmerich
steve-o
streaming
the wolf and the lion
the worst person in the world
through my window