Here's what's new in theaters and on streaming this weekend, it's Admit One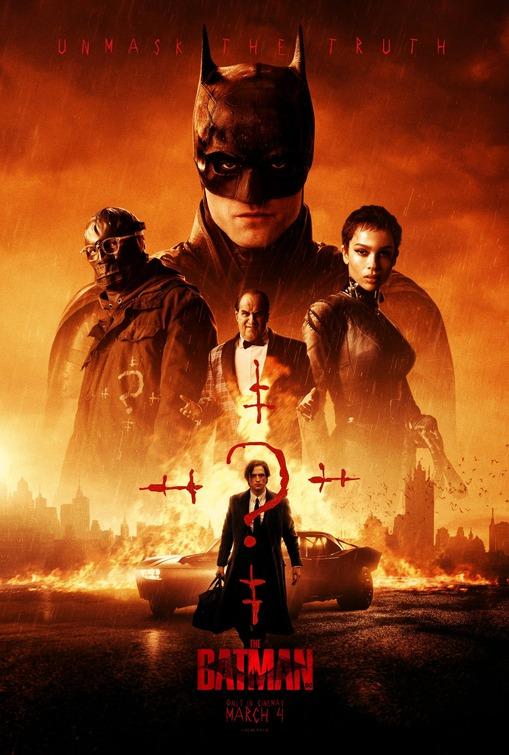 The Batman (Theaters)
Starring: Robert Pattinson, Zoe Kravitz, Paul Dano, Colin Farrell, John Turturro, Jeffrey Wright, Andy Serkis
Directed by: Matt Reeves
Plot: Batman ventures into Gotham City's underworld when a sadistic killer leaves behind a trail of cryptic clues. As the evidence begins to lead closer to home and the scale of the perpetrator's plans becomes clear, he must forge new relationships, unmask the culprit and bring justice to the abuse of power and corruption that has long plagued the metropolis.
Rotten Tomatoes Freshness: 84%
Critic Consensus: "A grim, gritty, and gripping super-noir, The Batman ranks among the Dark Knight's bleakest — and most thrillingly ambitious — live-action outings"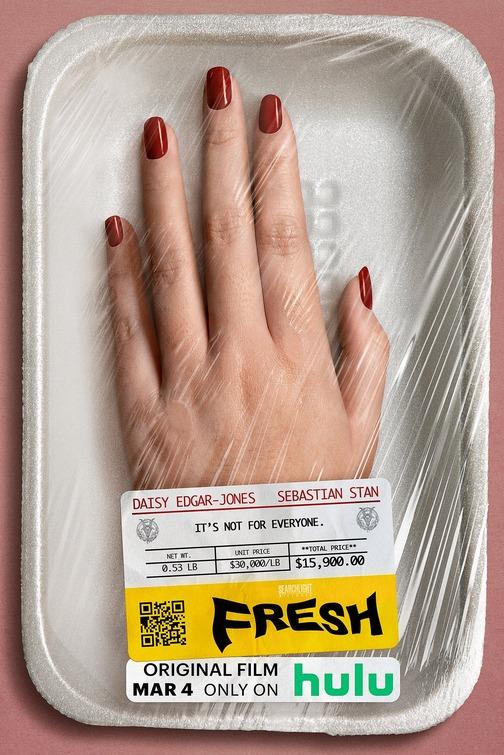 Fresh (Hulu)
Starring: Daisy Edgar-Jones, Sebastian Stan, Jonica T. Gibbs, Andrea Bang, Dayo Okeniyi, Charlotte Le Bon
Directed by: Mimi Cave
Plot: The horrors of modern dating are seen through one young woman's defiant battle to survive her new boyfriend's unusual appetites.
RT Freshness: 83%
Critic Consensus: "As gripping as it is upsetting, Fresh makes a provocative meal out of the horror of modern dating"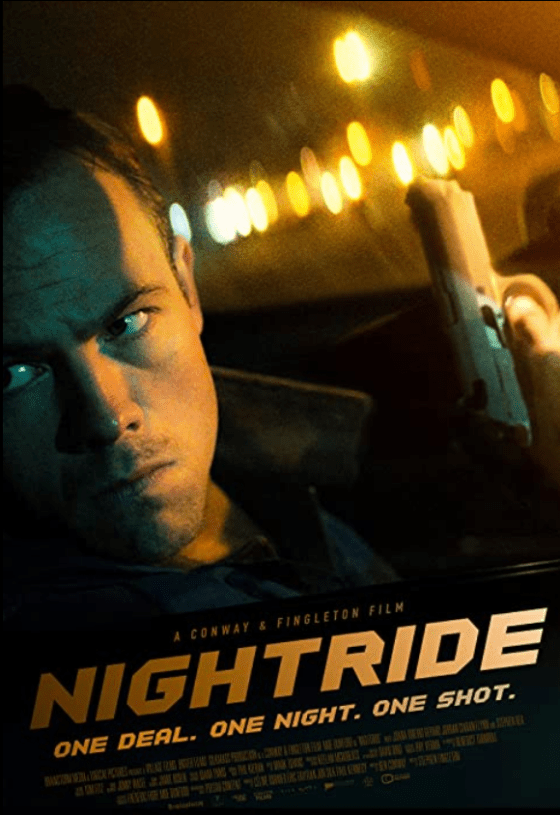 Nightride (Theaters and Digital)
Starring: Moe Dunford, Joana Ribeiro, Gerard Johnson, Ciaran Flynn, John Travers, Stephen Rea
Directed by: Stephen Fingleton
Plot: A real-time, one-shot thriller about a dealer trying to pull off one last job in order to go straight.
RT Freshness: 71%
Critic Consensus: N/A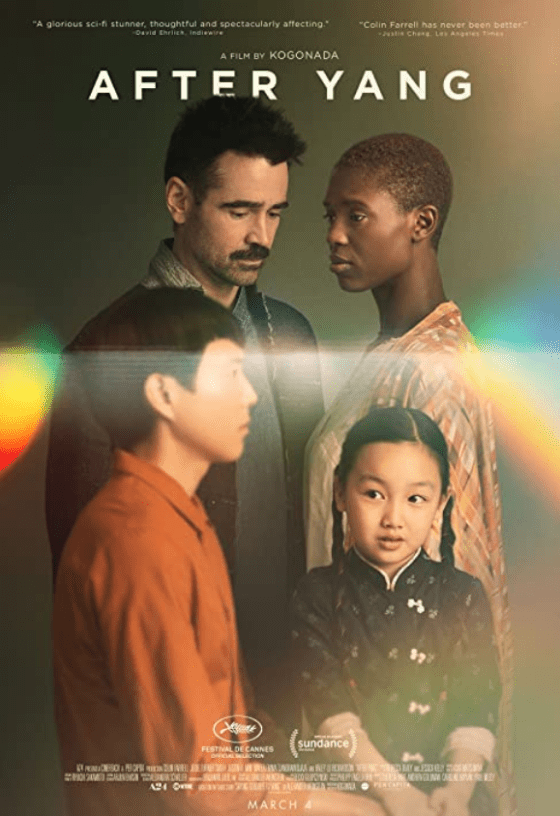 After Yang (Theaters and Showtime)
Starring: Colin Farrell, Jodie Turner-Smith, Justin H. Min, Malea Emma Tjandrawidjaja, Haley Lu Richardson, Sarita Choudhury
Directed by: Kogonada
Plot: When his young daughter's beloved companion — an android named Yang — malfunctions, Jake searches for a way to repair him. In the process, Jake discovers the life that has been passing in front of him, reconnecting with his wife and daughter across a distance he didn't know was there.
RT Freshness: 83%
Critic Consensus: "Although its reach occasionally exceeds its grasp, After Yang yields rich rewards for those willing to settle into its low-key wavelength"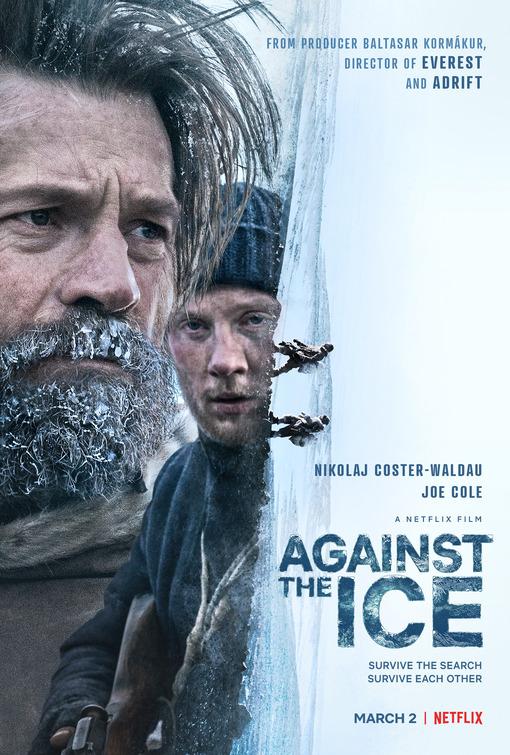 Against the Ice (Netflix)
Starring: Nikolaj Coster-Waldau, Joe Cole, Heida Reed, Charles Dance, Ed Speleers, Diarmaid Murtagh
Directed by: Peter Flinth
Plot: Exploring Greenland's vast landscape for a lost map, two men must fight to survive. Based on the true story of Denmark's 1909 polar expedition.
RT Freshness: 52%
Critic Consensus: N/A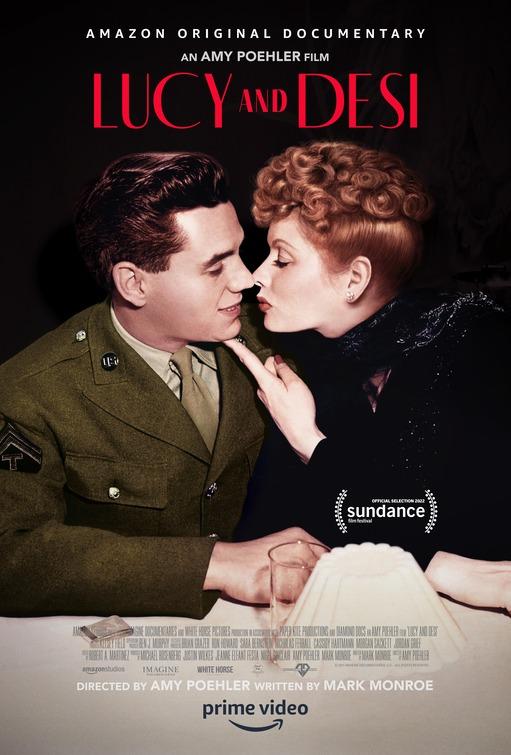 Lucy and Desi (Prime Video)
Starring: Lucie Arnaz, Desi Arnaz, Lucille Ball, Bette Midler, Carol Burnett, Charo, Norman Lear
Directed by: Amy Poehler
Plot: Explore the rise of comedian icon Lucille Ball, her relationship with Desi Arnaz, and how their groundbreaking sitcom I Love Lucy forever changed Hollywood, cementing her legacy long after her death in 1989.
RT Freshness: 93%
Critic Consensus: "Equal parts entertaining and informative, Lucy and Desi takes a palpably affectionate look at the lives and legacies of its groundbreaking subjects"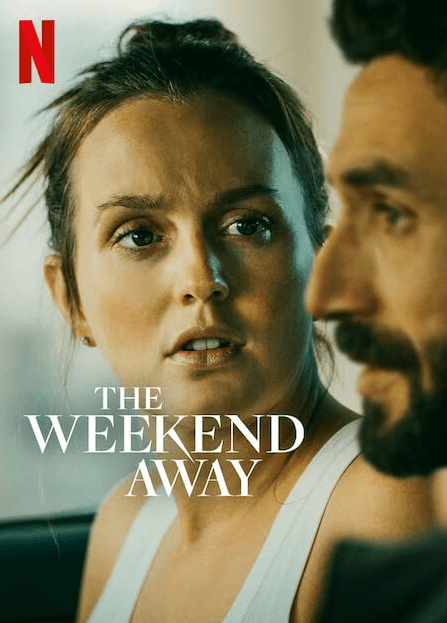 The Weekend Away (Netflix)
Starring: Leighton Meester, Christina Wolfe, Ziad Bakri, Luke Norris, Amar Bukvic, Iva Mihalic
Directed by: Kim Farrant
Plot: When her best friend vanishes during a girls trip to Croatia, a woman races to figure out what happened. However, each clue yields another unsettling deception.
RT Freshness: 43%
Critic Consensus: N/A
I'm like the J. Jonah Jameson of Everything Action, writing and editing and constantly demanding pictures of Spider-Man.
Admit One
after yang
against the ice
colin farrell
fresh
hulu
lucy and desi
matt reeves
netflix
new in theaters
nightride
Prime Video
robert pattinson
showtime
streaming
the batman
the weekend away
zoe kravitz