Here's what's new in theaters and on streaming this weekend, it's Admit One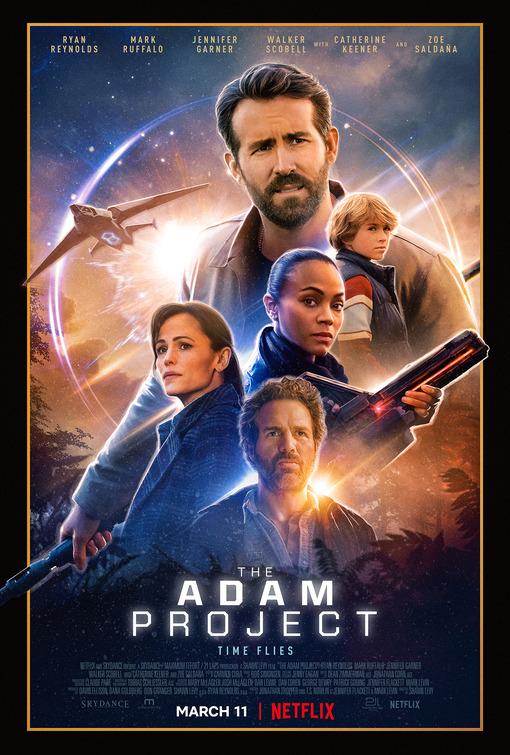 The Adam Project (Netflix)
Starring: Ryan Reynolds, Mark Ruffalo, Jennifer Garner, Walker Scobell, Catherine Keener, Zoe Saldana
Directed by: Shawn Levy
Plot: After accidentally crash-landing in 2022, time-traveling fighter pilot Adam Reed teams up with his 12-year-old self for a mission to save the future.
Rotten Tomatoes Freshness: 70%
Critic Consensus: "You've seen Ryan Reynolds do this sort of thing before, but The Adam Project offers slickly entertaining — and occasionally even moving — sci-fi action"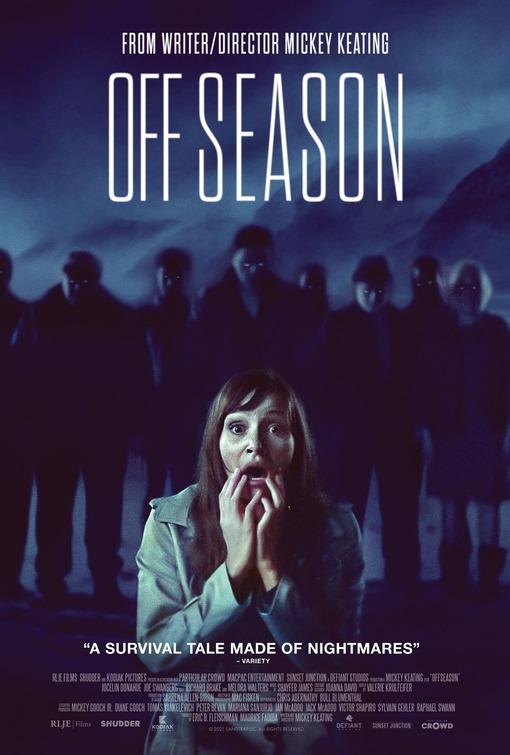 Offseason (Theaters and Shudder)
Starring: Jocelin Donahue, Joe Swanberg, Richard Brake, Melora Walters, Jeremy Gardner, April Linscott
Directed by: Mickey Keating
Plot: Upon receiving a mysterious letter that her mother's gravesite has been vandalized, Marie quickly returns to the isolated offshore island where her late mother is buried. When she arrives, she discovers that the island is closing for the offseason with the bridges raised until Spring, leaving her stranded. One strange interaction with the local townspeople after another, Marie soon realizes that something is not quite right in this small town. She must unveil the mystery behind her mother's troubled past in order to make it out alive.
RT Freshness: 78%
Critic Consensus: "Led by strong performances from Jocelin Donahue and Melora Walters, Offseason is a solid supernatural horror story that casts a sneaky spell"
The Exorcism of God (Theaters and VOD)
Starring: Joseph Marcell, María Gabriela de Faría, Will Beinbrink, Hector Kotsifakis, Irán Castillo, Alfredo Herrera
Directed by: Alejandro Hidalgo
Plot: Peter Williams, an American priest working in Mexico, is considered a saint by many local parishioners. However, due to a botched exorcism, he carries a dark secret that's eating him alive until he gets an opportunity to face his own demon one final time.
RT Freshness: 20%
Critic Consensus: N/A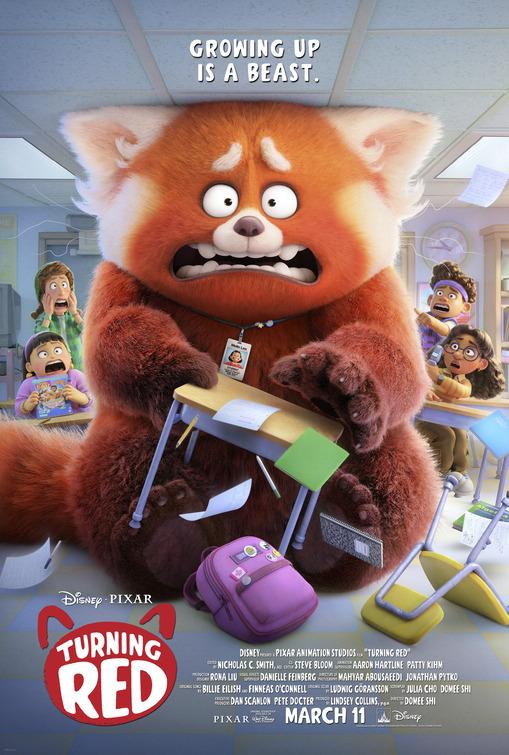 Turning Red (Theaters and Disney+)
Starring: Rosalie Chiang, Sandra Oh, Maitreyi Ramakrishnan, James Hong, Sasha Roiz, Jordan Fisher, Finneas
Directed by: Domee Shi
Plot: Mei Lee is a confident, dorky thirteen-year-old torn between staying her mother's dutiful daughter and the chaos of adolescence. And as if changes to her interests, relationships, and body weren't enough, whenever she gets too excited (which for a teenager is practically ALWAYS), she "poofs" into a giant red panda!
RT Freshness: 94%
Critic Consensus: "Heartwarming, humorous, beautifully animated, and culturally expansive, Turning Red extends Pixar's long list of family-friendly triumphs"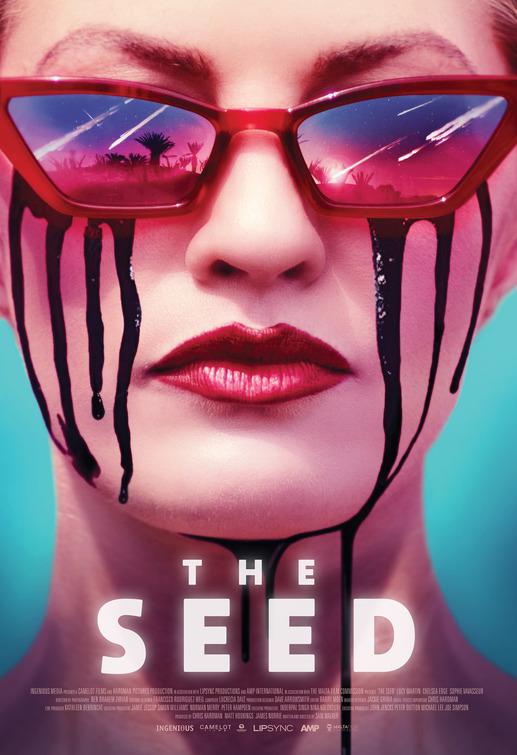 The Seed (Shudder)
Starring: Lucy Martin, Sophie Vavasseur, Chelsea Edge, Anthony Edridge, Jamie Wittebrood, Shirley Barchou Pisani
Directed by: Sam Walker
Plot: What starts out as a weekend away in a remote luxury villa turns into a tale of horror, death, and alien invasion.
RT Freshness: 50%
Critic Consensus: N/A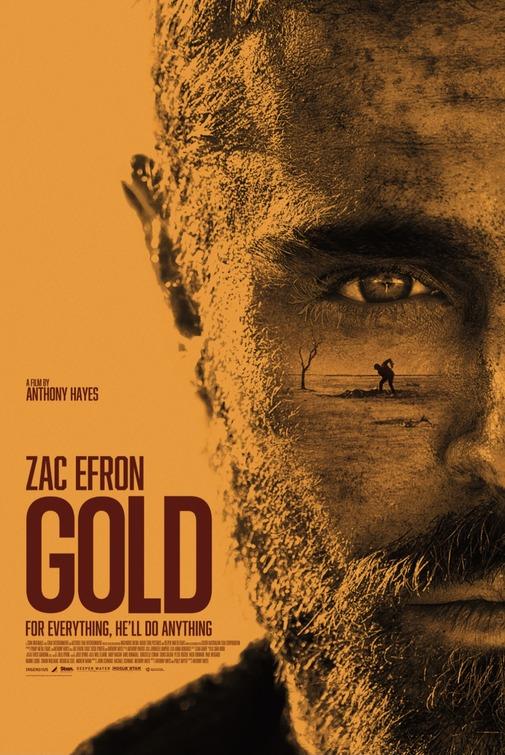 Gold (Theaters)
Starring: Zac Efron, Susie Porter, Anthony Hayes, Akuol Ngot, Andreas Sobik
Directed by: Anthony Hayes
Plot: In the not-too-distant future, two drifters traveling through the desert stumble across the biggest gold nugget ever found, and the dream of immense wealth and greed takes hold. They hatch a plan to excavate their bounty with one man leaving to secure the necessary tools. The other man remains and must endure harsh desert elements, ravenous wild dogs, and mysterious intruders while battling the sinking suspicion that he has been abandoned to his own fate.
RT Freshness: 77%
Critic Consensus: N/A
I'm like the J. Jonah Jameson of Everything Action, writing and editing and constantly demanding pictures of Spider-Man.
Admit One
disney
gold
new in theaters
offseason
Pixar
ryan reynolds
shawn levy
shudder
the adam project
the exorcism of god
the seed
turning red
zac efron