Here's what's new in theaters and on streaming this weekend, it's Admit One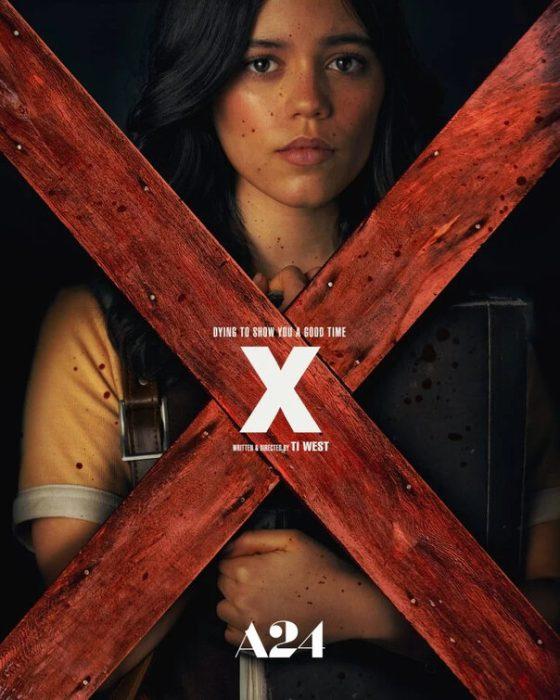 X (Theaters)
Starring: Mia Goth, Jenna Ortega, Martin Henderson, Brittany Snow, Owen Campbell, Kid Cudi, Stephen Ure, Geoff Dolan
Directed by: Ti West
Plot: A group of actors sets out to make an adult film in rural Texas under the noses of their reclusive hosts, but when the elderly couple catches their young guests in the act, the cast finds themselves in a desperate fight for their lives.
Rotten Tomatoes Freshness: 98%
Critic Consensus: "A fresh spin on the classic slasher formula, X marks the spot where Ti West gets resoundingly back to his horror roots"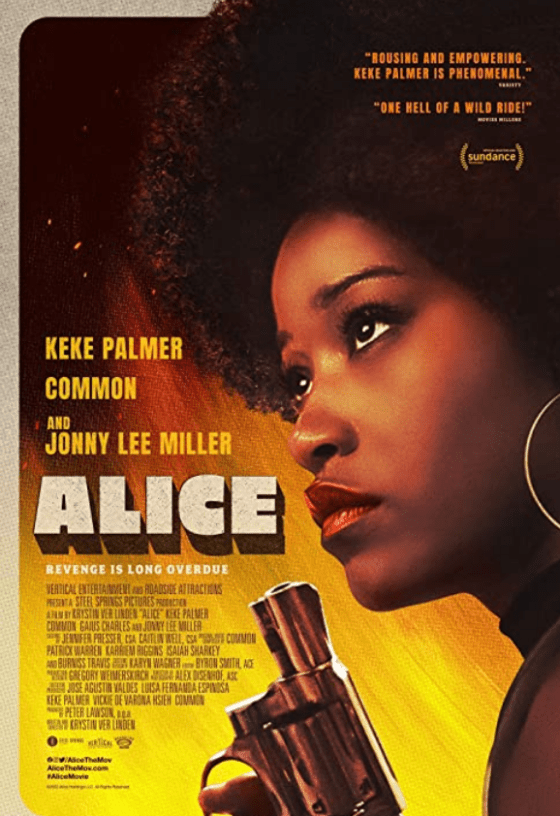 Alice (Theaters)
Starring: Keke Palmer, Common, Jonn Lee Miller, Gaius Charles, Alicia Witt, Craig Stark
Directed by: Krystin Ver Linden
Plot: A slave in the antebellum South escapes her secluded plantation only to discover a shocking reality that lies beyond the tree line.
RT Freshness: 21%
Critic Consensus: "Alice's well-intentioned attempt to reckon with racism sadly misses the mark on multiple levels, although Keke Palmer's performance remains a consistent bright spot"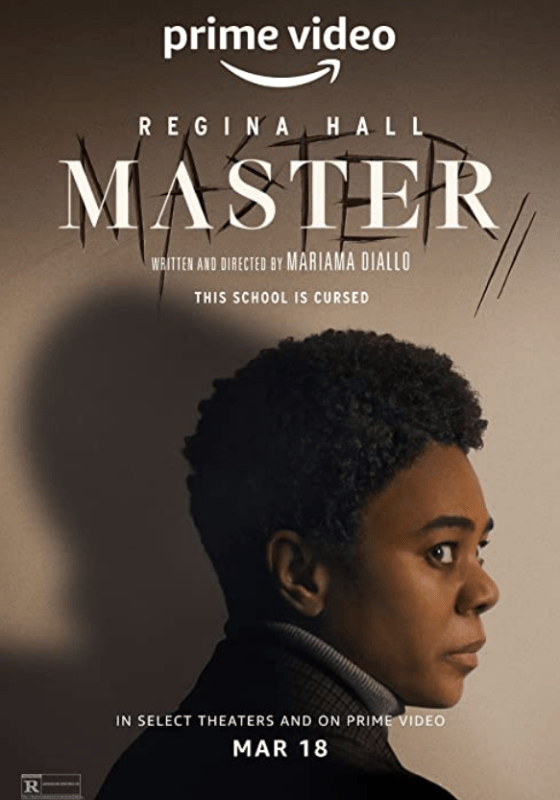 Master (Theaters and Prime Video)
Starring: Regina Hall, Zoe Renee, Talia Ryder, Talia Balsam, Amber Gray, Ella Hunt
Directed by: Mariama Diallo
Plot: Two African American women begin to share disturbing experiences at a predominantly white college in New England.
RT Freshness: 78%
Critic Consensus: "It can be didactic rather than truly suspenseful, but Master is an impressively well-crafted horror outing with a lot on its mind"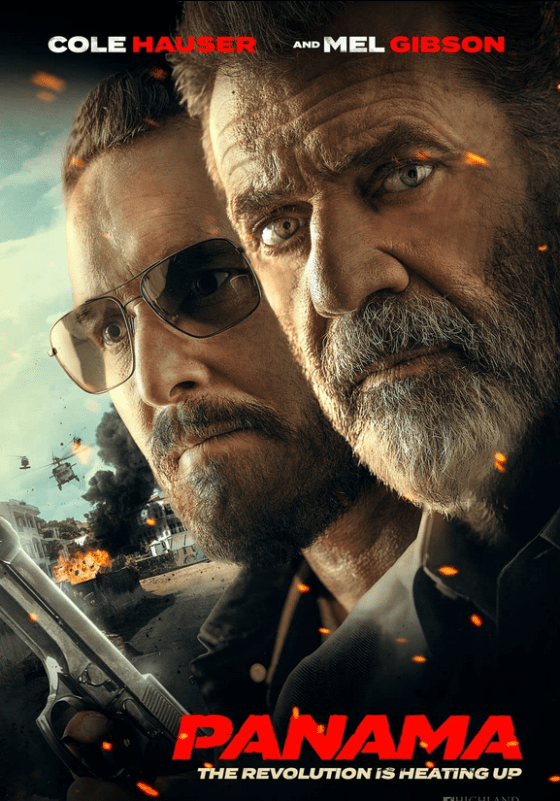 Panama (Theaters and Digital)
Starring: Cole Hauser, Mel Gibson, Kate Katzman, Charlie Weber, Jackie Cruz, Victor Turpin
Directed by: Mark Neveldine
Plot: When the U.S. is on the brink of invading Panama, a former marine, Becker, is hired by a CIA operative for a top-secret arms trade mission. Alone and among the most dangerous arms dealers, Becker learns the true nature of political power.
RT Freshness: 17%
Critic Consensus: N/A
Jujutsu Kaisen 0: The Movie (Theaters)
Starring: Kayleigh McKee, Anairis Quinones, Allegra Clark, Xander Mobus, Matthew David Rudd, Kaiji Tang
Directed by: Park Seong-Hu
Plot: Yuta Okkotsu, a high schooler who gains control of an extremely powerful Cursed Spirit and gets enrolled in the Tokyo Prefectural Jujutsu High School by Jujutsu Sorcerers to help him control his power and keep an eye on him.
RT Freshness: 100%
Critic Consensus: N/A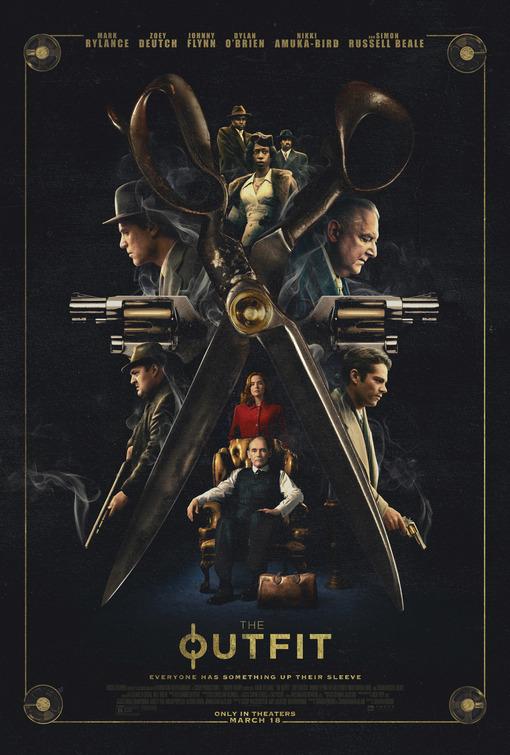 The Outfit (Theaters)
Starring: Mark Rylance, Dylan O'Brien, Zoey Deutch, Johnny Flynn, Nikki Amuka-Bird, Simon Russell Beale
Directed by: Graham Moore
Plot: An expert tailor must outwit a dangerous group of mobsters in order to survive a fateful night.
RT Freshness: 96%
Critic Consensus: "The Outfit isn't flashy, but a solid story and Mark Rylance's tightly tailored performance make this a comfortable fit for fans of old-school thrillers"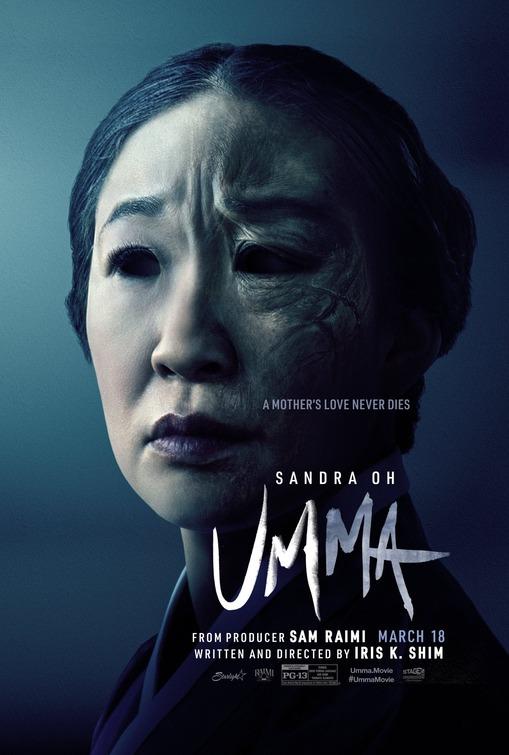 Umma (Theaters)
Starring: Sandra Oh, Fivel Stewart, Dermot Mulroney, Odeya Rush, MeeWha Alana Lee, Tom Yi
Directed by: Iris K. Shim
Plot: Amanda and her daughter live a quiet life on an American farm, but when the remains of her estranged mother arrive from Korea, Amanda becomes haunted by the fear of turning into her own mother.
RT Freshness: N/A
Critic Consensus: N/A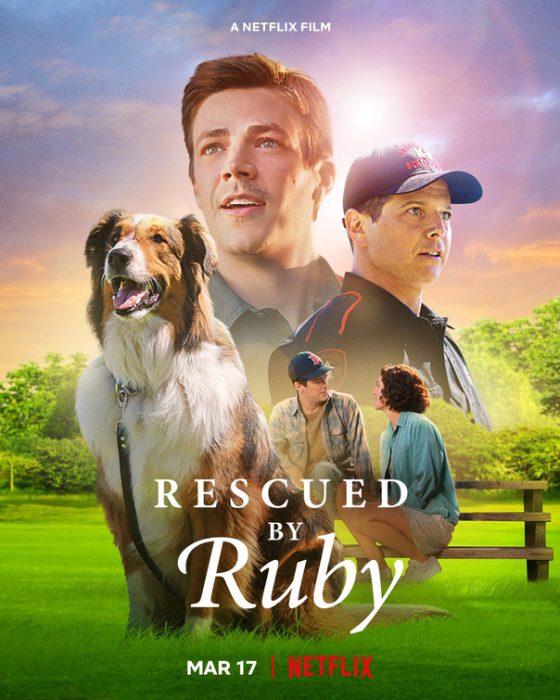 Rescued by Ruby (Netflix)
Starring: Grant Gustin, Scott Wolf, Kaylah Zander, Camille Sullivan, Tom McBeath, Sharon Taylor
Directed by: Katt Shea
Plot: State trooper Dan dreams of joining the K-9 Search & Rescue team, but no one will give him the chance. Shelter dog Ruby dreams of having a home but is running out of hope. When fate brings Dan and Ruby together, it's their unshakable bond that helps them face their toughest challenge yet.
RT Freshness: N/A
Critic Consensus: N/A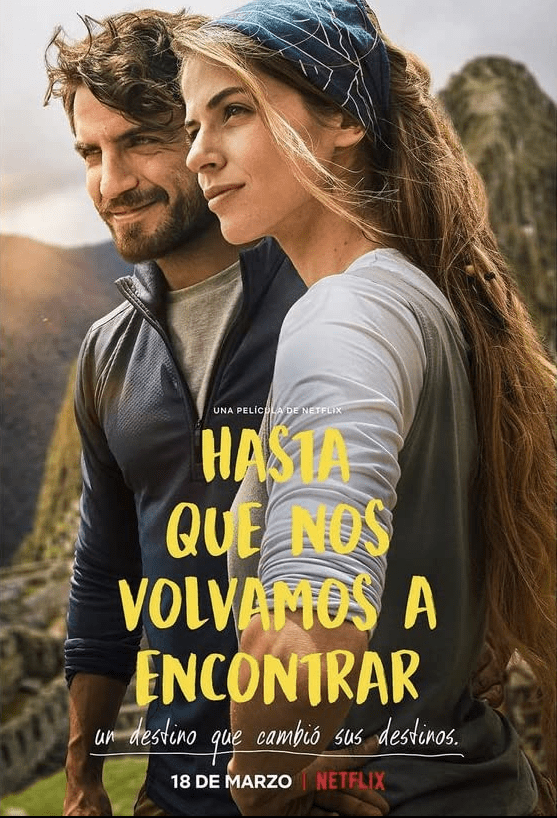 Without Saying Goodbye (Netflix)
Starring: Stephanie Cayo, Maxi Iglesias, Wendy Ramos, Vicente Vergara, Renata Flores, Mayella Lloclla
Directed by: Bruno Ascenzo
Plot: The opposite lives of a workaholic architect and a fiery artist are upended when their chance encounter in breathtaking Peru shifts their views on life.
RT Freshness: N/A
Critic Consensus: N/A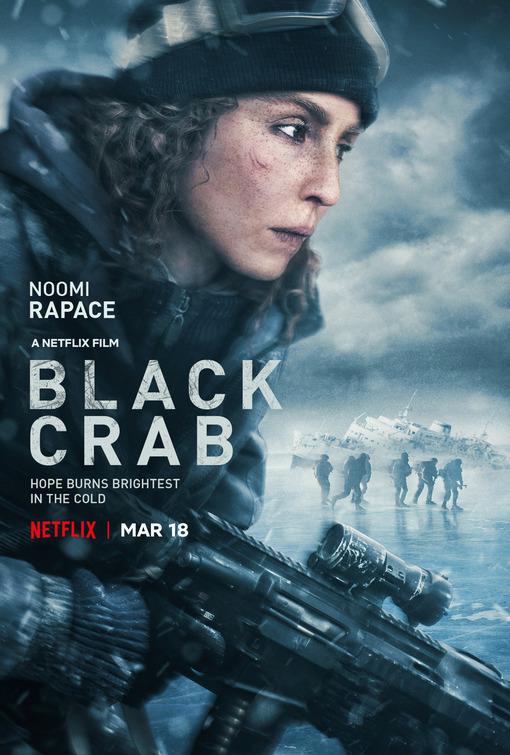 Black Crab (Netflix)
Starring: Noomi Rapace, Aliette Opheim, David Dencik, Jakob Oftebro, Dar Salim, Ardan Esmaili
Directed by: Adam Berg
Plot: In a post-apocalyptic world, six soldiers on a covert mission must transport a mysterious package across a frozen archipelago.
RT Freshness: 40%
Critic Consensus: N/A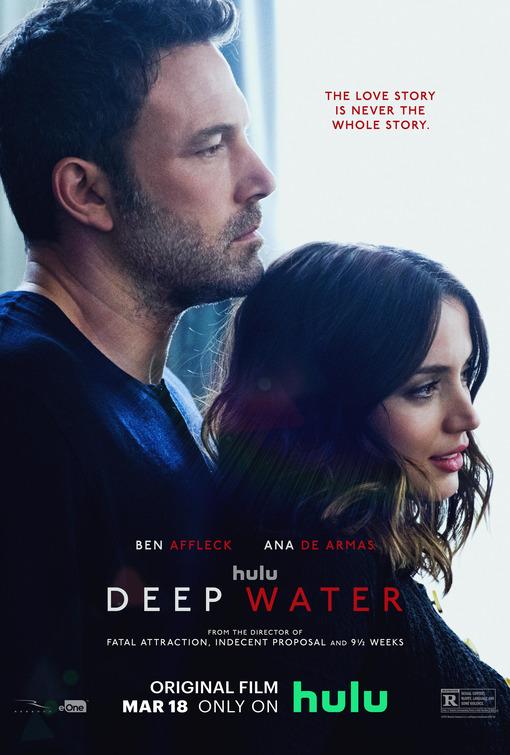 Deep Water (Hulu)
Starring: Ben Affleck, Ana De Armas, Tracy Letts, Lil Rel Howery, Dash Mihok, Finn Wittrock
Directed by: Adrian Lyne
Plot: A well-to-do husband who allows his wife to have affairs in order to avoid a divorce becomes a prime suspect in the disappearance of her lovers.
RT Freshness: 43%
Critic Consensus: "Viewers desperately seeking a new erotic thriller might find Deep Water worth a dip, but it's far from director Adrian Lyne's best work"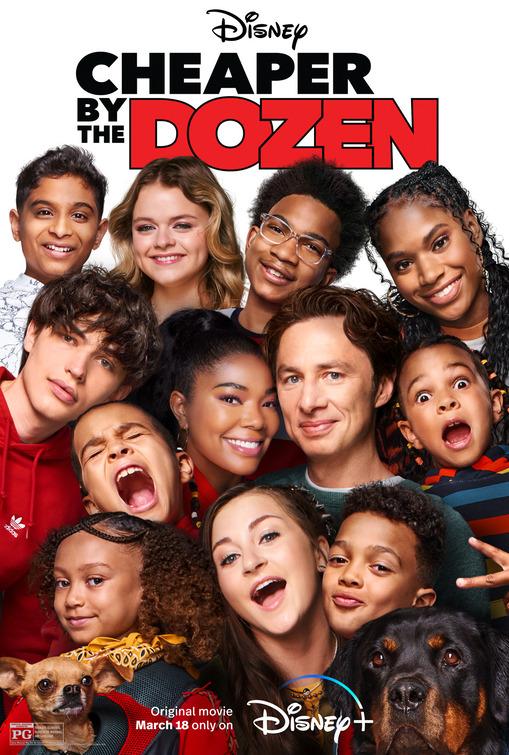 Cheaper by the Dozen (Disney+)
Starring: Zach Braff, Gabrielle Union, Erika Christensen, Timon Kyle Durrett, Journee Brown, Kylie Rogers, Andre Robinson, Aryan Simhadri
Directed by: Gail Lerner
Plot: A man and his wife navigate a hectic home life while trying to raise 10 children and manage the family business.
RT Freshness: 40%
Critic Consensus: N/A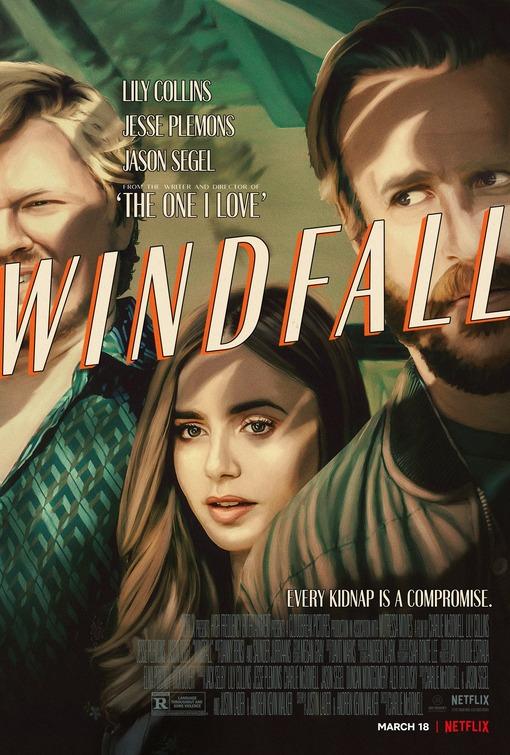 Windfall (Netflix)
Starring: Jesse Plemons, Lily Collins, Jason Segel, Omar Levya
Directed by: Charlie McDowell
Plot: A man breaks into a tech billionaire's empty vacation home, but things go sideways when the arrogant mogul and his wife arrive for a last-minute getaway.
RT Freshness: N/A
Critic Consensus: N/A
I'm like the J. Jonah Jameson of Everything Action, writing and editing and constantly demanding pictures of Spider-Man.
Admit One
alice
ana de armas
ben affleck
black crab
brittany snow
cheaper by the dozen
cole hauser
deep water
disney
gabrielle union
grant gustin
hulu
jason segel
jenna ortega
jesse plemons
jujutsu kaisen 0: the movie
keke palmer
lily collins
mark rylance
master
mel gibson
mia goth
netflix
new in theaters
noomi rapace
panama
Prime Video
regina hall
rescued by ruby
sandra oh
streaming
the outfit
ti west
umma
windfall
without saying goodbye
x
zach braff