The 16th Annual Kick Ass Awards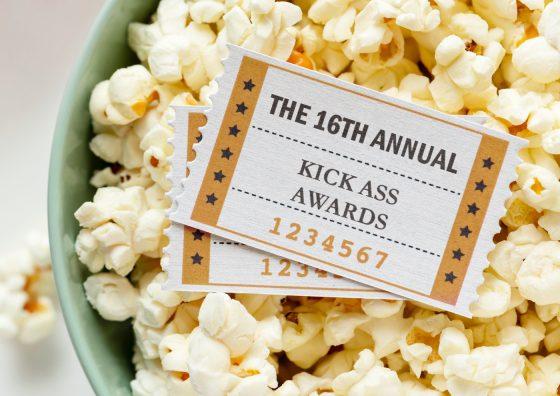 With the Academy Award happening this coming weekend, it's time for Everything Action to hand out our own awards with the 16th Annual Kick Ass Awards.  What movie will be the Kick-Ass Movie of 2021?  Read on to find out.
Gremlins: The World War II Batch Award: Shadow in the Clouds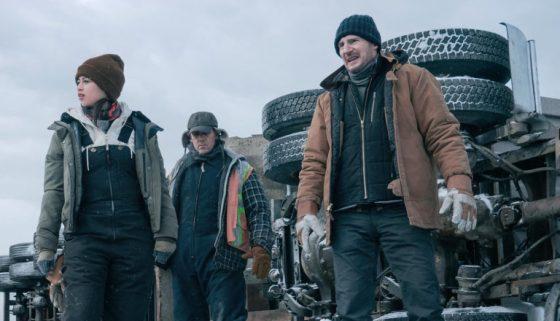 Best Liam Neeson Actioner: The Ice Road (Runner Up: The Marksman)
Creepiest Jared Leto Performance: The Little Things
Most Ridiculous Jared Leto Performance: House of Gucci
Worst Nicolas Cage Movie: Willy's Wonderland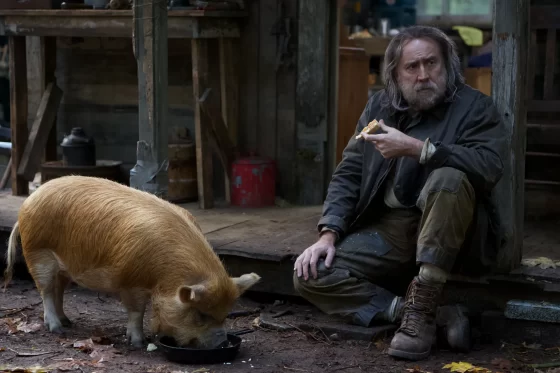 Best Nicolas Cage Movie: Pig
Craziest Nicolas Cage Movie: Prisoners of the Ghostland
Worst Dystopian YA Adaptation: Chaos Walking
Best Time Loop Movie: Boss Level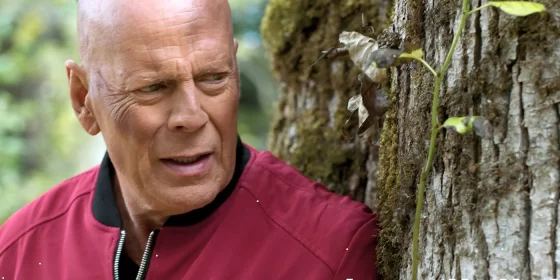 Worst Bruce Willis Geezer Teaser: Apex (Runners Up: Cosmic Sin, Out of Death, Midnight in the Switchgrass)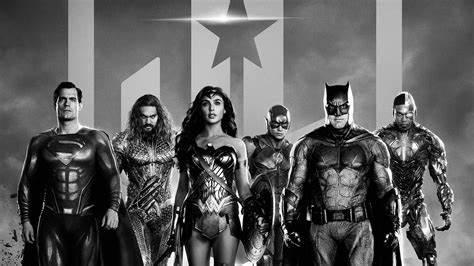 Best Redemption: Zack Snyder's Justice League
Biggest Brawl: Godzilla vs Kong
Worst Original Character Added to An Existing Franchise: Cole Young in Mortal Kombat
Most Heartwarming Robot Apocalypse: The Mitchells vs The Machines
Best Tom Clancy Movie: Without Remorse
Worst Heist Plan: Army of the Dead
Best Throwback to Firestorm: Those Who Wish Me Dead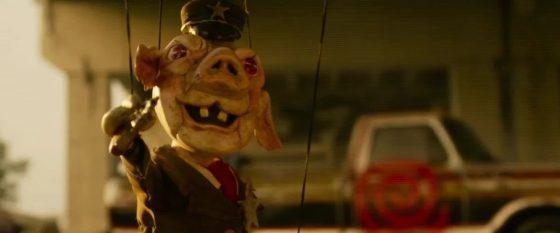 Most Ridiculous Villain Voice: Spiral Killer in Spiral
Best Replacement John Krasinski: Cillian Murphy in A Quiet Place Part II
Copy and Paste Award: The Hitman's Wife's Bodyguard for being pretty much just the first movie again
Most Ridiculous Moment in F9: The Rope Bridge Car Swing
Best Video Game Adaptation: Werewolves Within
Probably Just Go Watch Drunk History Instead Award: America: The Motion Picture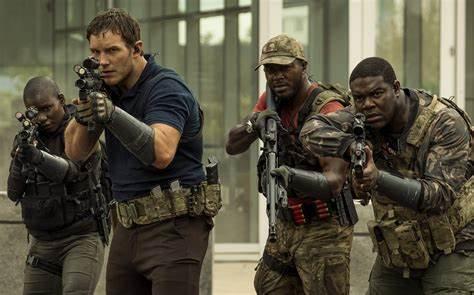 Zapp Branigan Award for Military Planning: Throwing wave after wave of barely trained civilians at the aliens in The Tomorrow War
Maybe The Purge Was a Bad Idea? Award: The Forever Purge
Law & Order: Paranormal Award: The Conjuring: The Devil Made Me Do It
Best Horror Trilogy: Fear Street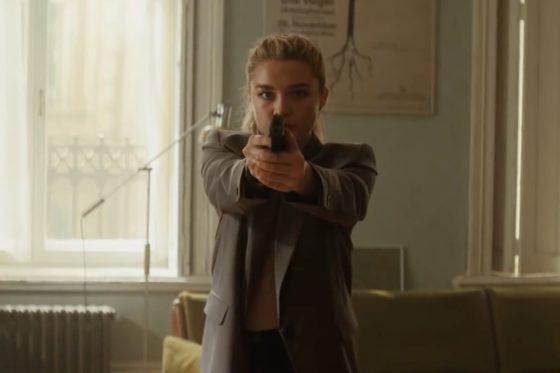 Best New MCU Character: Yelena Belova (Runners Up: Kate Bishop, Shang-Chi)
A Crummy Commercial?! Award: Warner Bros. promoting Warner Bros. in Space Jam: A New Legacy
Biggest Differences Between Regular and Extended Versions: New characters and plotline in the Extended version of Escape Room: Tournament of Champions
Worst Attempt to Reboot an IP: Snake Eyes: GI Joe Origins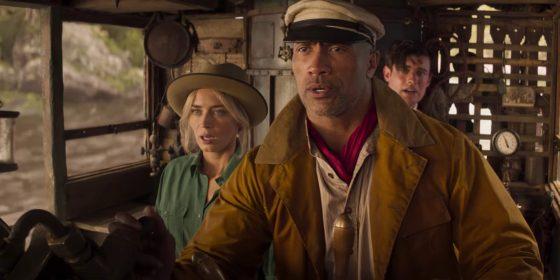 Weirdest Backstory for a Dwayne Johnson Character: Being a thousands of year old cartographer turned corny jungle cruise skipper in Jungle Cruise
Most Visually Stunning Arthurian Legend Adaptation: The Green Knight
Most Over the Top Villain: Rasputin in The King's Man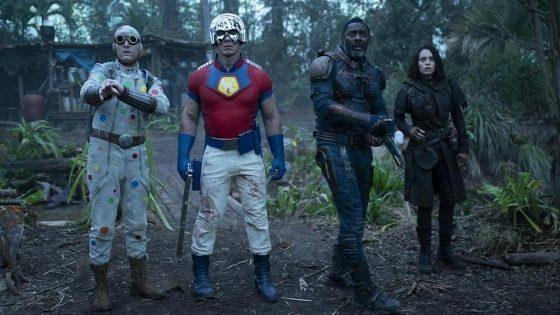 Biggest Asshole of The Suicide Squad Assholes: Peacemaker (at least before his show)
Best Combination of Tron and The Truman Show: Free Guy
Best Disney Villain Origin: Cruella
Weirdest Redemption Arc: Stephen Lang's Norman Nordstrom in Don't Breathe 2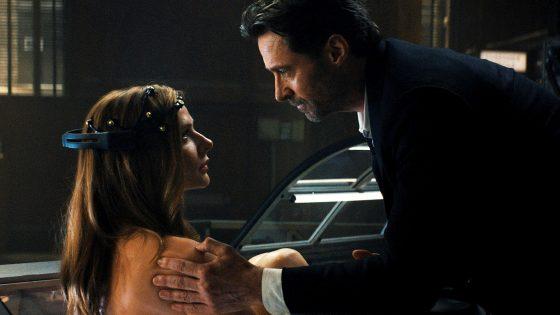 Most Blatant Attempt to Make a Christopher Nolan Movie: Reminiscence
La Femme Nikita Award: Maggie Q in The Protégé
Roughest Years Between Movie and TV Show: Vesemir in Nightmare of the Wolf and The Witcher Season 2
Most Confusing Addition to Lore: The Candyman Hive in Candyman
Best Martial Arts Action in an MCU Movie: Shang-Chi
Best Assault on Precinct 13 Riff: Copshop
Craziest Break Up: Eddie Brock and Venom in Venom: Let There Be Carnage
Best Send-Off for a James Bond Actor: Daniel Craig in No Time to Die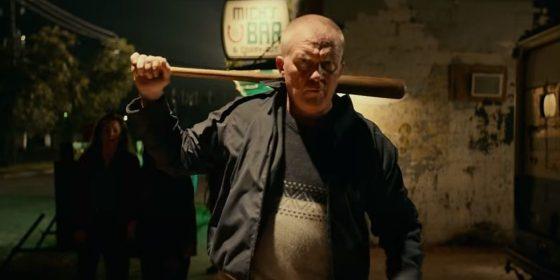 Dumbest Townsfolk: The Citizens of Haddonfield in Halloween Kills
Best Second Attempt at Adapting a Legendary Sci-fi Novel: Dune
Grossest Horror Monster: The Wendigo in Antlers
Best Ralph Bakshi Throwback: The Spine of Night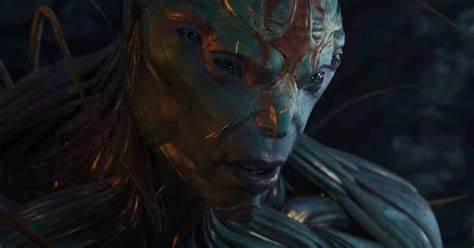 Worst MCU Villain: Kro in Eternals
Cheapest Looking Movie That Cost Over $200 Million: Red Notice
Worst Attempt to Reboot a Classic Franchise: Home Sweet Home Alone
Worst Lack of Creativity: Literally just doing the same ending as Ghostbusters in Ghostbusters: Afterlife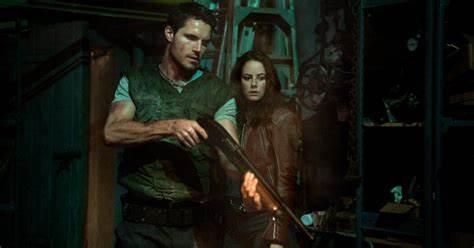 Most Rushed Retelling of Video Games: Trying to cram Resident Evil and Resident Evil II into one movie
Most Meta Entry in a Long-Running Franchise: The Matrix Resurrections
Biggest Earworm: "We Don't Talk About Bruno" from Encanto
Best 60s Throwback: Last Night in Soho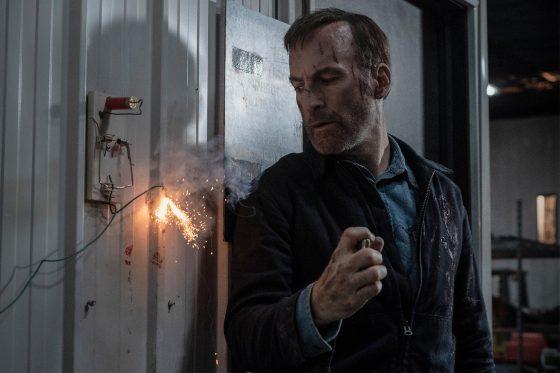 Ass Kicker of the Year: Bob Odenkirk in Nobody
Lincoln Hawks Memorial Over the Top Award (Most Insane Movie of the Year): Malignant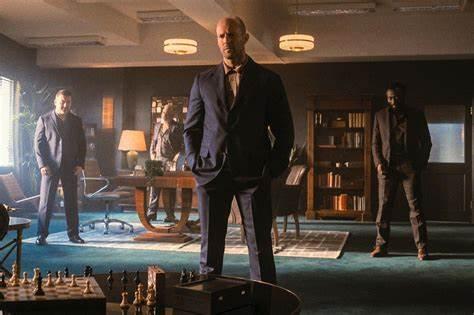 Jason Statham Award for Excellence in Stathaming: Wrath of Man
Kick-Ass Movie of the Year: Spider-Man: No Way Home
I'm like the J. Jonah Jameson of Everything Action, writing and editing and constantly demanding pictures of Spider-Man.
2021 in film
academy awards
army of the dead
ass kicker of the year
black widow
boss level
bruce willis
candyman
copshop
dune
escape room: tournament of champions
eternals
geezer teasers
godzilla vs kong
halloween kills
home sweet home alone
jared leto
jungle cruise
kick ass awards
kick ass movie of the year
malignant
mortal kombat
nicolas cage
no time to die
nobody
oscars
red notice
shang-chi
snake eyes
space jam: a new legacy
spider-man: no way home
spiral
the 16th annual kick ass awards
the conjuring: the devil made me do it
the green knight
the ice road
the matrix: resurrections
the suicide squad
those who wish me dead
venom: let there ber carnage
wrath of man
zack snyder's justice league