Battle at the Box Office 4/4/22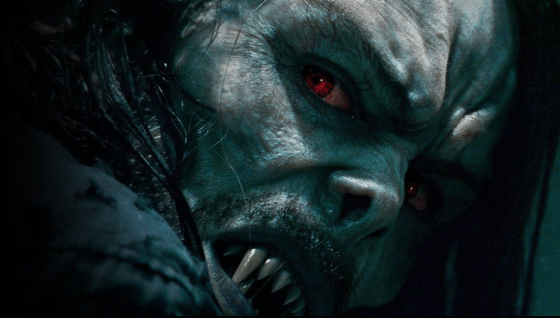 Morbius managed to open at the top of the box office over the weekend but it probably wasn't quite the opening that Sony was wishing for coming off Spider-Man: No Way Home and even Venom: Let There Be Carnage.
Morbius made $39 million over the weekend domestically with another $44.9 million internationally, giving it a global total so far of $83.9 million.  It's below the debut of Sony's other new potential franchise, Uncharted, which made $44 million and has made over $373 million worldwide, and it is also well below the other Spider-Man adjacent Sony movies, Venom and Venom: Let There Be Carnage, which made just over $80 million and $90 million in their opening weekends respectively.  It is fairly high on the list for Jared Leto's openings, only sitting behind Suicide Squad and topping Blade Runner 2049 and Panic Room.  It's also over double what House of Gucci made last year, although the budget for Gucci was probably significantly smaller than Morbius, which had a budget of around $75 million.
The Lost City dropped to second place after opening in 1st place last weekend.  The movie made another $14.7 million for $54.4 million domestic, with not really any significant international releases yet.  The drop from last weekend to this weekend was around 52%
The Batman dropped to third with another $11 million, bringing it to $349 million domestic and just shy of $712 million worldwide
Sony's other big recent movies, Uncharted and Spider-Man: No Way Home rounded out the top 5, with Spider-Man actually jumping up 3 spots and reentering the top 5 after it was 8th place last weekend.  Spider-Man has $1.89 billion worldwide and is now available to purchase on Digital.
Further down the list, the buzzy Everything Everywhere All At Once opened to 7th place with $1.07 million in 38 theaters.  That puts it between Zola and The Lighthouse for A24 opening weekends.
Barely making it into the top 10 was the new Chris Pine action movie The Contractor, which opened in 10th place with just $560,678 in 489 theaters but it was also available on Digital as a PVOD rental.
The Per Theater average went to Everything Everywhere All at Once, which made $28,382 in each of those 38 theaters it played in over the weekend.
I'm like the J. Jonah Jameson of Everything Action, writing and editing and constantly demanding pictures of Spider-Man.
Battle at the Box Office
everything everywhere all at once
jared leto
morbius
sony
spider-man: no way home
the batman
the contractor
the lost city
uncharted
weekend box office