Here's what's new in theaters and on streaming this weekend, it's Admit One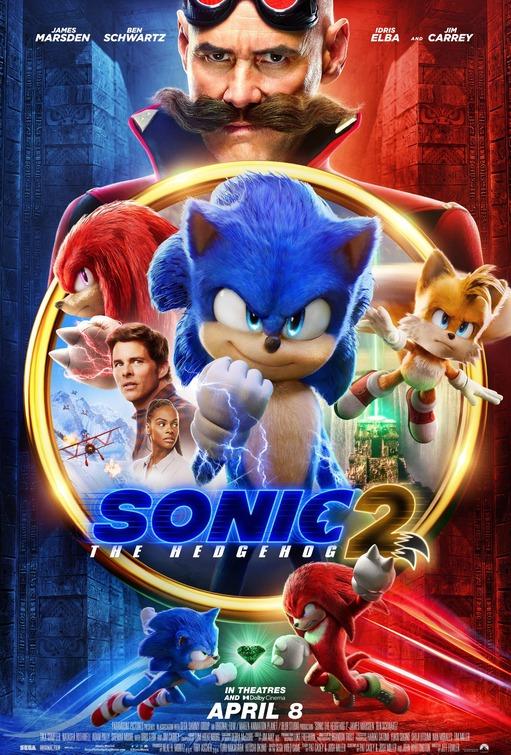 Sonic the Hedgehog 2 (Theaters)
Starring: Ben Schwartz, Jim Carrey, James Marsden, Idris Elba, Lee Majdoub, Tika Sumpter, Colleen O'Shaugnessy, Natasha Rothwell
Directed by: Jeff Fowler
Plot: After settling in Green Hills, Sonic is eager to prove he has what it takes to be a true hero. His test comes when Dr. Robotnik returns, this time with a new partner, Knuckles, in search of an emerald that has the power to destroy civilizations. Sonic teams up with his own sidekick, Tails, and together they embark on a globe-trotting journey to find the emerald before it falls into the wrong hands.
Rotten Tomatoes Freshness: 66%
Critic Consensus: "It isn't as much fun as the little blue guy's greatest games, but if you enjoyed the first film, Sonic the Hedgehog 2 serves as a generally acceptable sequel"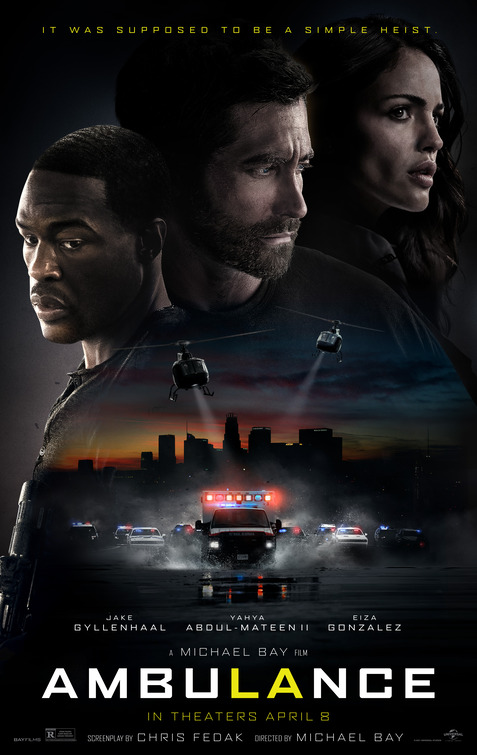 Ambulance (Theaters)
Starring: Jake Gyllenhaal, Yahya Abdul-Mateen II, Eiza Gonzalez, Garret Dillahunt, Moses Ingram, Jackson White, Cedric Sanders
Directed by: Michael Bay
Plot: Two robbers steal an ambulance after their heist goes awry.
RT Freshness: 69%
Critic Consensus: "At top speed and with sirens wailing, Ambulance comes riding to the rescue for audiences facing an emergency shortage of Michael Bay action thrills"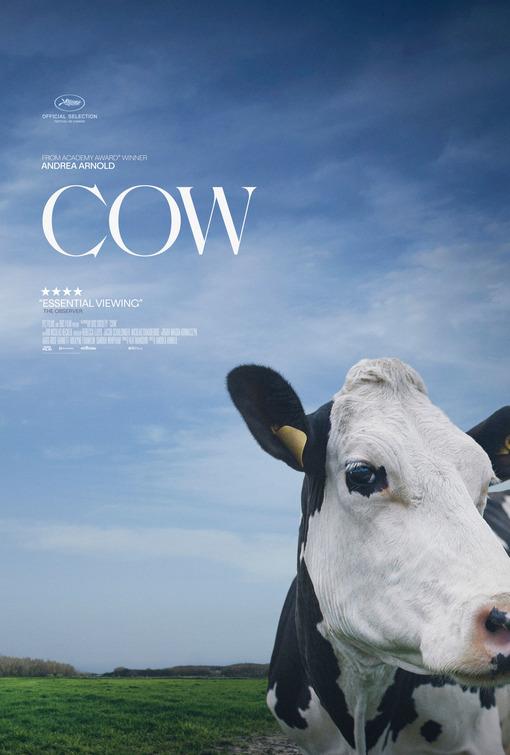 Cow (Theaters)
Directed by: Andrea Arnold
Plot: An intimate portrait of one dairy cow's life. The film highlights the beauty and challenges cows face and their great service to us all.
RT Freshness: 94%
Critic Consensus "A stark and emotionally resonant look at the life of a farm animal, Cow simply yet insistently asks the viewer to reconsider their relationship with their food"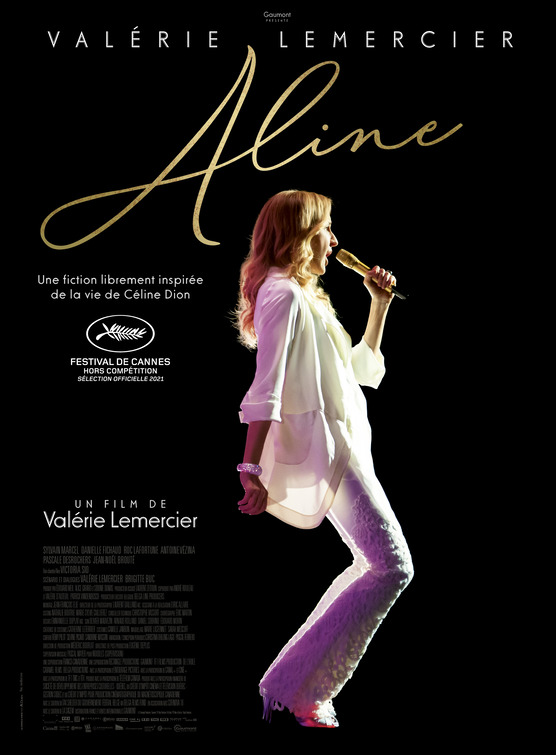 Aline (Theaters)
Starring: Valérie Lemercier, Sylvain Marcel, Danielle Fichaud, Roc Lafortune, Antoine Vézina
Directed by: Valérie Lemercier
Plot: With the support of her family and the man she loves, the 14th child of a modest family will become the most famous singer in the world.
RT Freshness: 58%
Critic Consensus: "An unforgettable blend of the conventional and the singularly strange, Aline is definitely odd, but it's also oddly entertaining"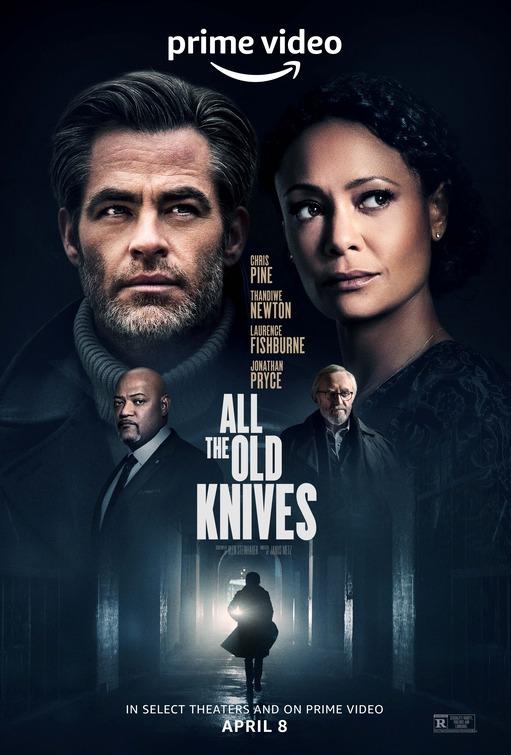 All the Old Knives (Theaters and Prime Video)
Starring: Chris Pine, Thandiwe Newton, Laurence Fishburne, Jonathan Pryce, Corey Johnson, Colin Stinton
Directed by: Janus Metz
Plot: Two CIA operatives, and former lovers, reunite at idyllic Carmel-by-the-Sea to re-examine a mission six years ago in Vienna where a fellow agent might have been compromised.
RT Freshness: 67%
Critic Consensus: N/A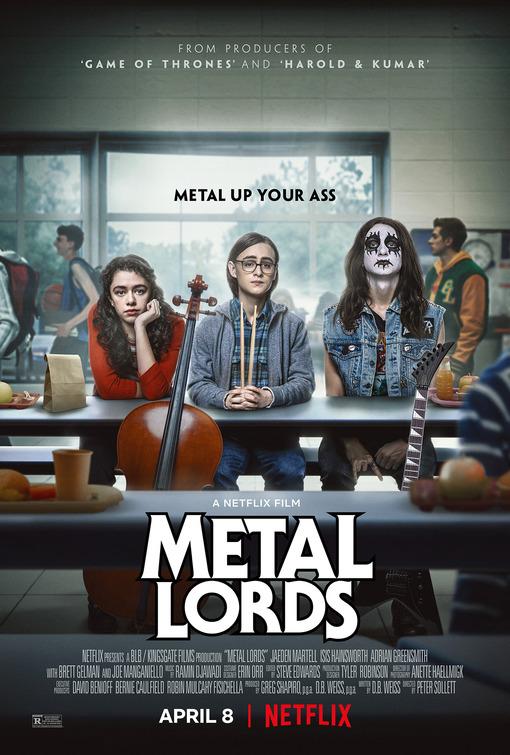 Metal Lords (Netflix)
Starring: Jaeden Martell, Isis Hainsworth, Adrian Greensmith, Joe Manganiello, Brett Gelman, Sufe Bradshaw
Directed by: Peter Sollett
Plot: Two friends try to form a heavy metal band with a cellist for the Battle of the Bands.
RT Freshness: 58%
Critic Consensus: N/A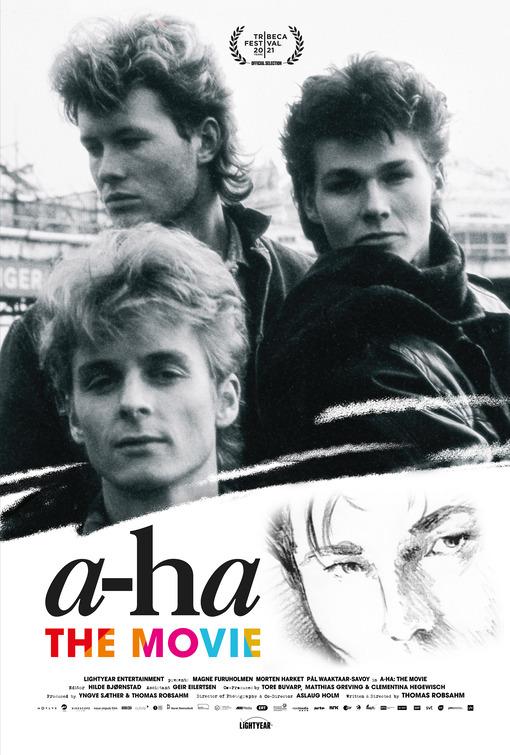 A-ha: The Movie (Theaters)
Starring: A-ha, Andy Whittle, Sebastian Pitzer, Heidi Rydjord, Jan Omdahl, Lauren Savoy
Directed by: Thomas Robsahm
Plot: Follows the band on tour, telling the full story of how three young men followed their impossible dream of becoming Norwegian pop stars. When Take On Me reached number 1 on Billboard in the US in 1985 the dream came true. Or did it?
RT Freshness: 91%
Critic Consensus: N/A
a-ha
a-ha: the movie
Admit One
aline
all the old knives
ambulance
ben schwartz
chris pine
cow
eiza gonzalez
idris elba
jake gyllenhaal
james marsden
jeff fowler
jim carrey
metal lords
michael bay
new in theaters
sonic the hedgehog 2
thandiwe newton
yahya abdul-mateen II