Here's what's new in theaters and on streaming this weekend, it's Admit One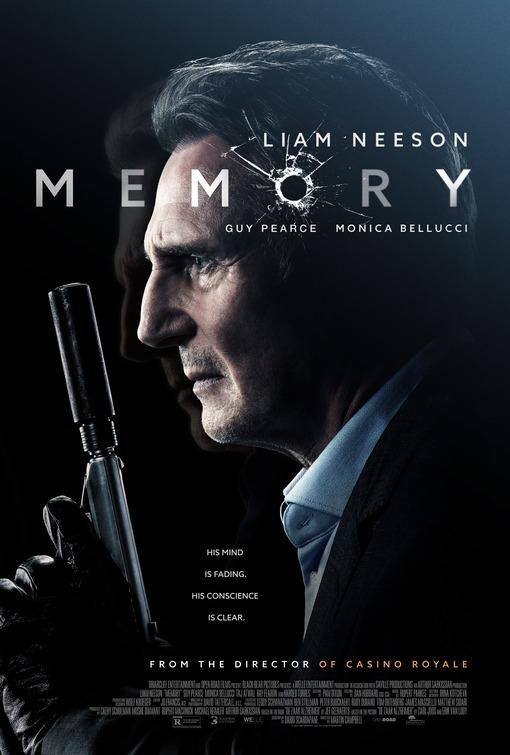 Memory (Theaters)
Starring: Liam Neeson, Guy Pearce, Monica Bellucci, Taj Atwal, Ray Fearon, Harold Torres
Directed by: Martin Campbell
Plot: Alex Lewis is an expert assassin with a reputation for discreet precision. Caught in a moral quagmire, Alex refuses to complete a job that violates his code and must quickly hunt down and kill the people who hired him before they and FBI agent Vincent Serra find him first. Alex is built for revenge but, with a memory that is beginning to falter, he is forced to question his every action, blurring the line between right and wrong.
Rotten Tomatoes Freshness: 30%
Critic Consensus: N/A
Silverton Siege (Netflix)
Starring: Thabo Rametsi, Arnold Vosloo, Noxolo Dlamini, Stefan Erasmus, Justin Strydom, Elani Dekker
Directed by: Mandla Dube
Plot: Follows three young freedom fighters who seek refuge in a South African bank in Silverton, and take the bank and its customers hostage and would only release them in exchange for the release of Nelson Mandela.
RT Freshness: 60%
Critic Consensus: N/A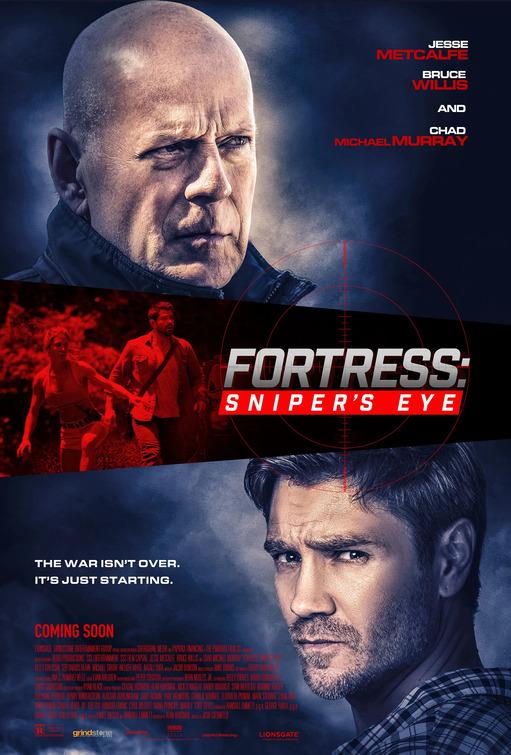 Fortress: Sniper's Eye (Theaters and VOD)
Starring: Bruce Willis, Jesse Metcalfe, Chad Michael Murray, Ser'Darius Blain, Kelly Greyson, Natalie Burn
Directed by: Josh Sternfeld
Plot: Weeks after the deadly assault on Fortress Camp, Robert makes a daring rescue to save Sasha, the widow of his old nemesis Balzary. But back in the camp's command bunker, it appears Sasha may have devious plans of her own. As a new attack breaks out, Robert is confronted with a familiar face he thought he'd never see again…
RT Freshness: N/A
Critic Consensus: N/A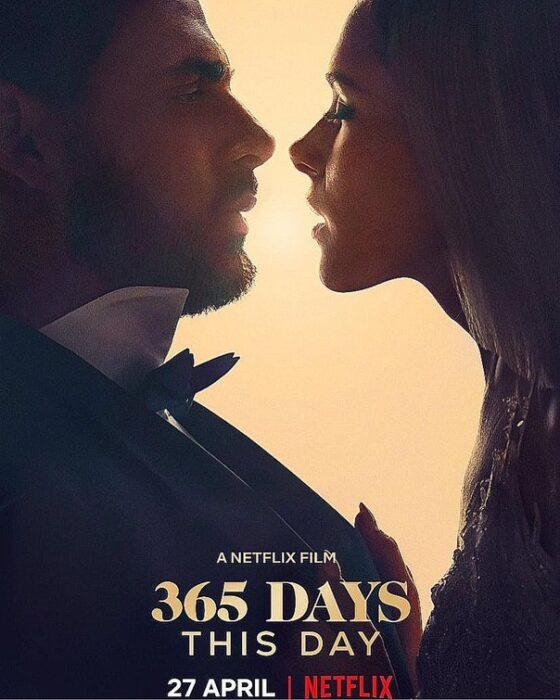 365 Days: This Day (Netflix)
Starring: Anna Maria Sieklucka, Michele Morrone, Rebecca Casiraghi, Magdalena Lampaska, Kamil Lemieszewski
Directed by: Barbara Białowąs and Tomasz Mandes
Plot: Laura and Massimo get back together, but Massimo's family ties complicate their relationship, and a mysterious man begins pursuing Laura's heart and trust.
RT Freshness: 0%
Critic Consensus: N/A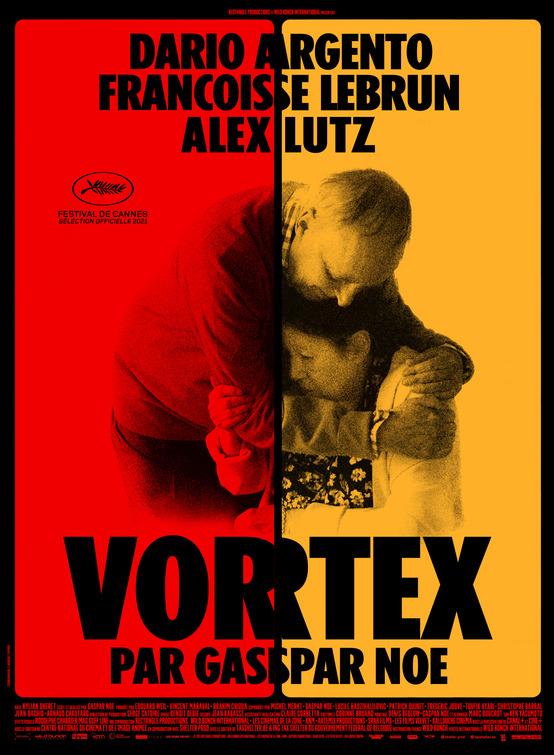 Vortex (Theaters)
Starring: Dario Argento, Francoise Lebrun, Alex Lutz, Corrine Brand
Directed by: Gaspar Noé
Plot: A retired psychiatrist with dementia and a struggling author with a heart condition live their final days together in an apartment.
RT Freshness: 88%
Critic Consensus: N/A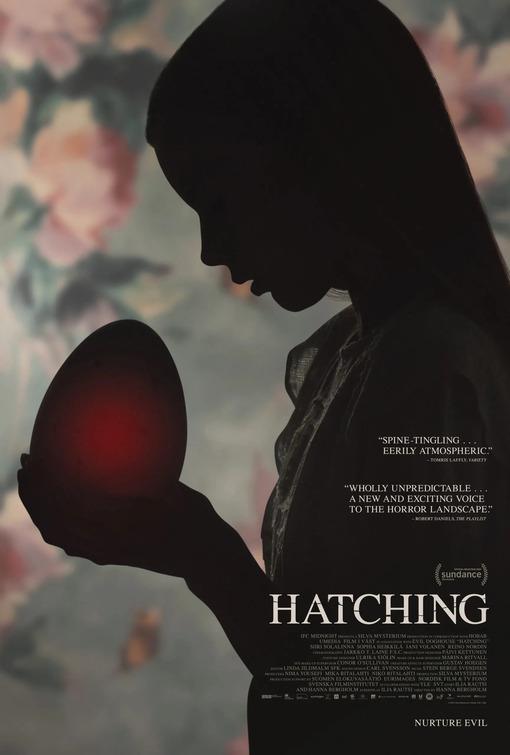 Hatching (Theaters)
Starring: Siiri Solalinna, Sophia Heikkila, Jani Volanen, Reino Nordin, Oiva Ollila, Ida Määttäne
Directed by: Hanna Bergholm
Plot: A young gymnast who tries desperately to please her demanding mother, discovers a strange egg. She hides it and keeps it warm, but when it hatches, what emerges shocks them all.
RT Freshness: 91%
Critic Consensus: "A message movie in a hard horror shell, Hatching perches between beauty and revulsion — and establishes director Hanna Bergholm as a bright new talent"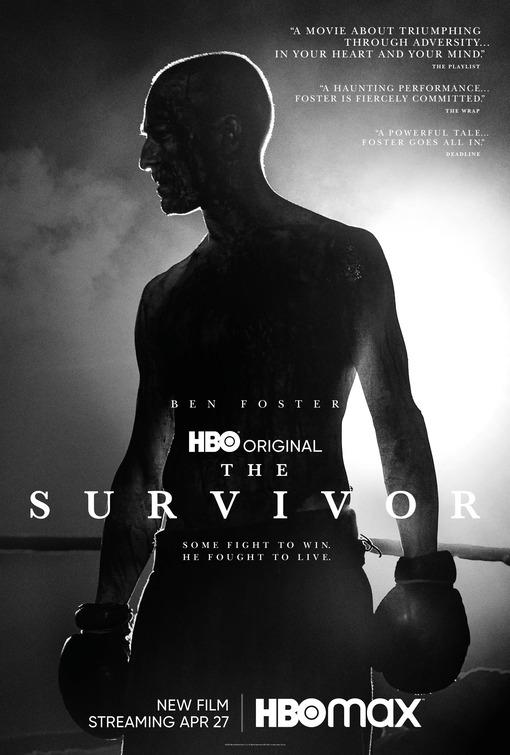 The Survivor (HBO Max)
Starring: Ben Foster, Vicky Krieps, Billy Magnussen, Peter Sarsgaard, John Leguizamo, Danny DeVito
Directed by: Barry Levinson
Plot: After being sent to Auschwitz, Haft is forced to participate in a gladiatorial boxing spectacle along with his fellow prisoners.
RT Freshness: 83%
Critic Consensus: N/A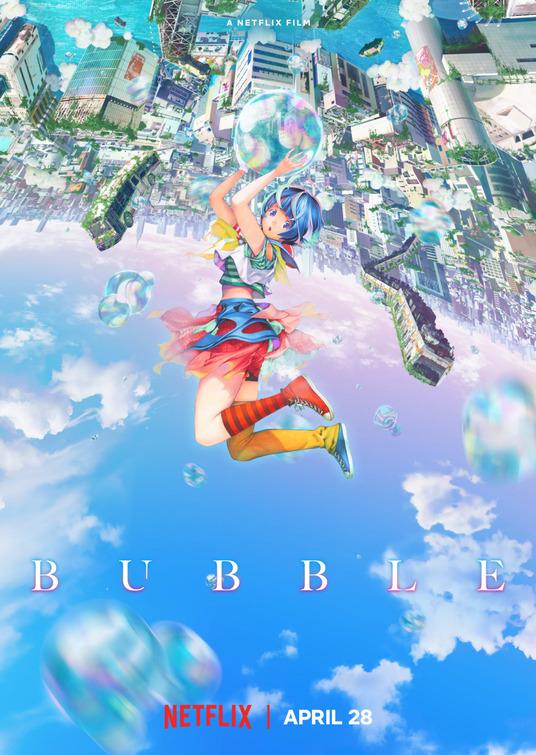 Bubble (Netflix)
Starring: Jun Shison, Mamoru Miyano, Yuki Kaji, Marina Inoue, Tasuku Hatanaka, Sayaka Senbongi, Alice Hirose
Directed by: Tetsuro Araki
Plot: After bubbles that broke the laws of gravity rained down upon the world. Cut off from the outside world, Tokyo has become a playground for a group of young people who have lost their families.
RT Freshness: 33%
Critic Consensus: N/A
365 days: this day
Admit One
ben foster
bubble
fortress: sniper's eye
gaspar noe
hatching
liam neeson
martin campbell
memory
netflix
new in theaters
silverton siege
the survivor
vortex