Here's what's new in theaters and on streaming this weekend, it's Admit One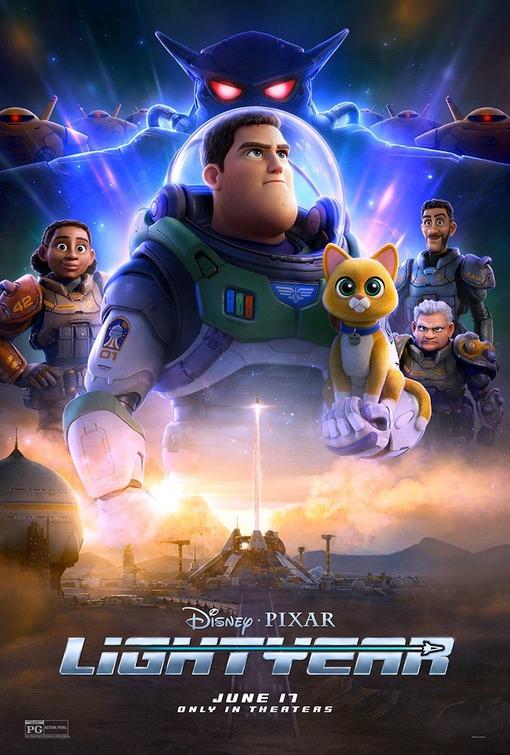 Lightyear (Theaters)
Starring: Chris Evans, Taika Waititi, Keke Palmer, James Brolin, Efren Ramirez, Peter Sohn, Uzo Aduba
Directed by: Angus MacLane
Plot: Legendary space ranger Buzz Lightyear embarks on an intergalactic adventure alongside ambitious recruits Izzy, Mo, Darby, and his robot companion, Sox. As this motley crew tackles their toughest mission yet, they must learn to work together as a team to escape the evil Zurg and his dutiful robot army that are never far behind.
Rotten Tomatoes Freshness: 80%
Critic Consensus: "Lightyear settles for being a rather conventional origin story instead of reaching for the stars, but this gorgeously animated adventure ably accomplishes its mission of straightforward fun"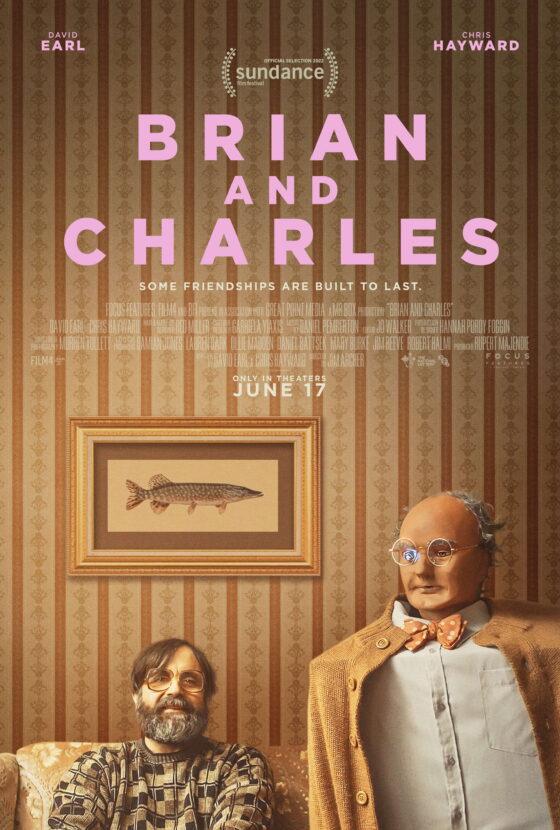 Brian and Charles (Theaters)
Starring: David Earl, Chris Hayward, Louise Brealey, Nina Sosanya
Directed by: Jim Archer
Plot: Brian, is a lonely inventor in rural Wales, who spends his days building quirky, unconventional contraptions that seldom work. Undeterred by his lack of success, Brian attempts his biggest project yet. Three days, a washing machine, and various spare parts later, he's invented Charles, an artificially intelligent robot who learns English from a dictionary and has an obsession with cabbages.
RT Freshness: 77%
Critic Consensus: N/A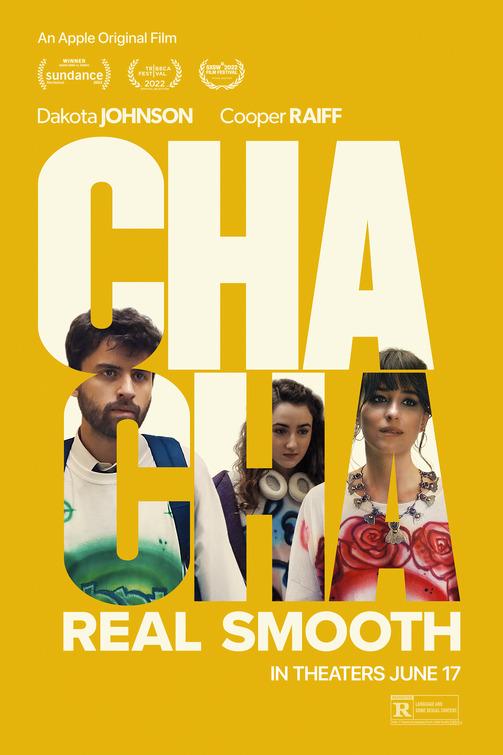 Cha Cha Real Smooth (Theaters and Apple TV+)
Starring: Cooper Raif, Dakota Johnson, Vanessa Burghardt, Evan Assante, Leslie Mann, Brad Garrett
Directed by: Cooper Raif
Plot: Fresh out of college and without a clear life path going forward, 22-year-old Andrew is stuck back at home with his family in New Jersey. But if there's one thing that belongs on his nonexistent résumé, it's how to get a party started, which lands him the perfect job of motivational dancing at the bar and bat mitzvahs for his younger brother's classmates. When Andrew befriends a local mom, Domino, and her daughter, Lola, he finally discovers a future he wants — even if it might not be his own.
RT Freshness: 91%
Critic Consensus: "A touching dramedy that wears its heart proudly on its sleeve, Cha Cha Real Smooth further affirms writer-director-star Cooper Raiff as a talent to watch"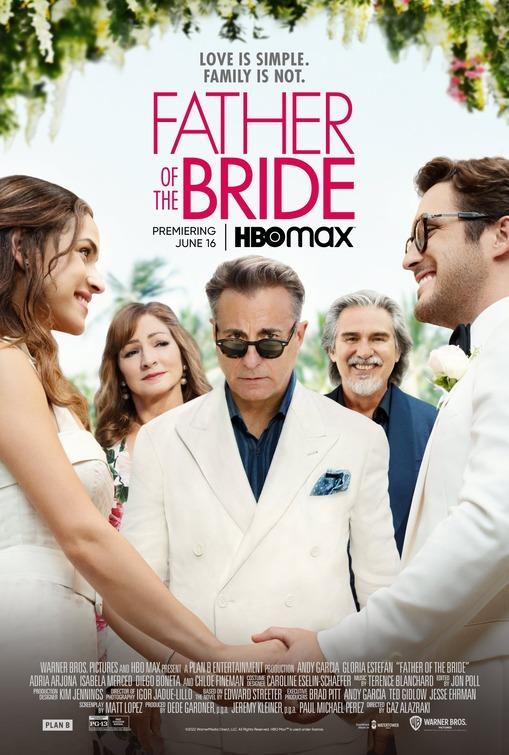 Father of the Bride (HBO Max)
Starring: Andy Garcia, Gloria Estefan, Adria Arjona, Isabela Merced, Diego Boneta, Chloe Fineman, Pedro Damian
Directed by: Gary Alazraki
Plot: A father's coming to grips with his daughter's upcoming wedding through the prism of multiple relationships within a big, sprawling Cuban-American clan.
RT Freshness: 70%
Critic Consensus: N/A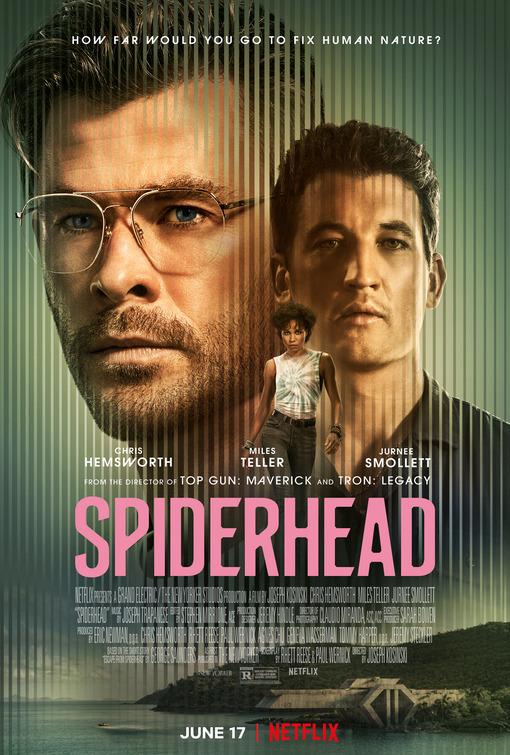 Spiderhead (Netflix)
Starring: Chris Hemsworth, Miles Teller, Jurnee Smollett-Bell, Mark Paguio, Tess Haubrich
Directed by: Joseph Kosinski
Plot: In the near future, convicts are offered the chance to volunteer as medical subjects to shorten their sentence. One such subject for a new drug capable of generating feelings of love begins questioning the reality of his emotions.
RT Freshness: 58%
Critic Consensus: "Spiderhead's top-shelf cast and well-written source material are almost enough to compensate for its frequent failure to live up to its potential"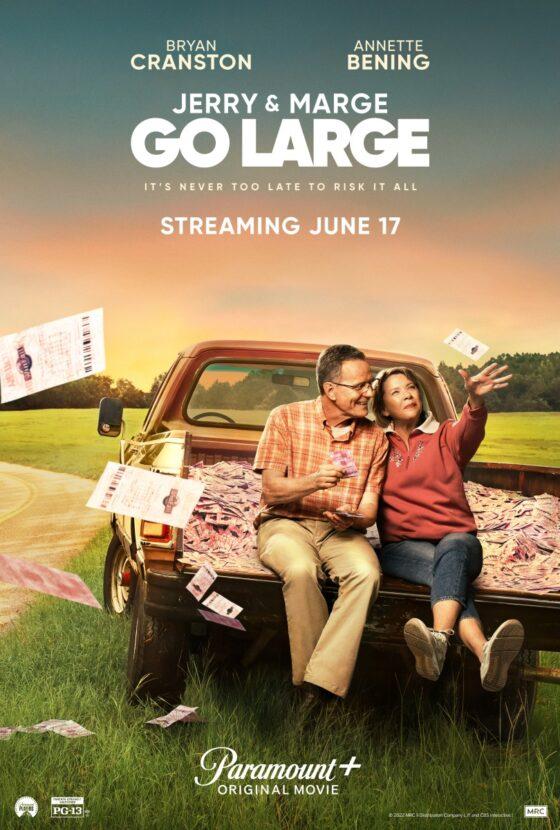 Jerry & Marge Go Large (Paramount+)
Starring: Bryan Cranston, Annette Benning, Larry Wilmore, Rainn Wilson, Anna Camp, Ann Harada
Directed by: David Frankel
Plot: Retiree Jerry Selbee, discovers a mathematical loophole in the Massachusetts lottery and, with the help of his wife, Marge, wins millions and uses the money to revive their small Michigan town.
RT Freshness: 56%
Critic Consensus: N/A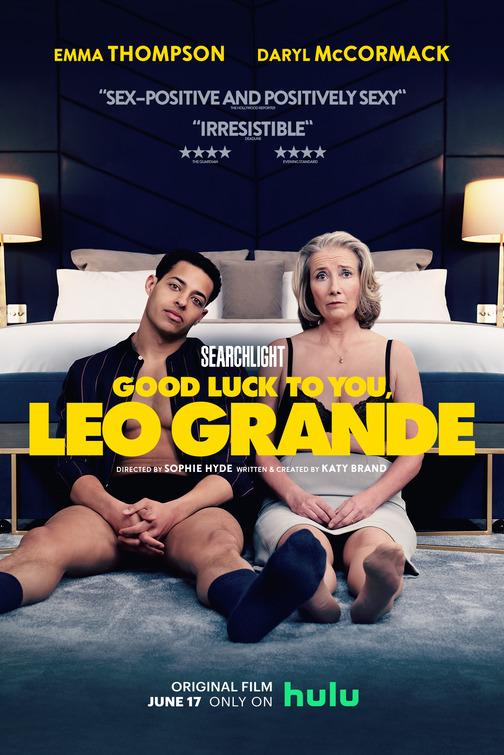 Good Luck to You, Leo Grande (Hulu)
Starring: Emma Thompson, Daryl McCormack, Isabella Laughland
Directed by: Sophie Hyde
Plot: Nancy Stokes, a 55-year-old widow, is yearning for some adventure, human connection, and some sex–some good sex.
RT Freshness: 95%
Critic Consensus: "Sexual awakening stories aren't in short supply, but Good Luck to You, Leo Grande proves you can still tell one with a refreshing — and very funny — spin"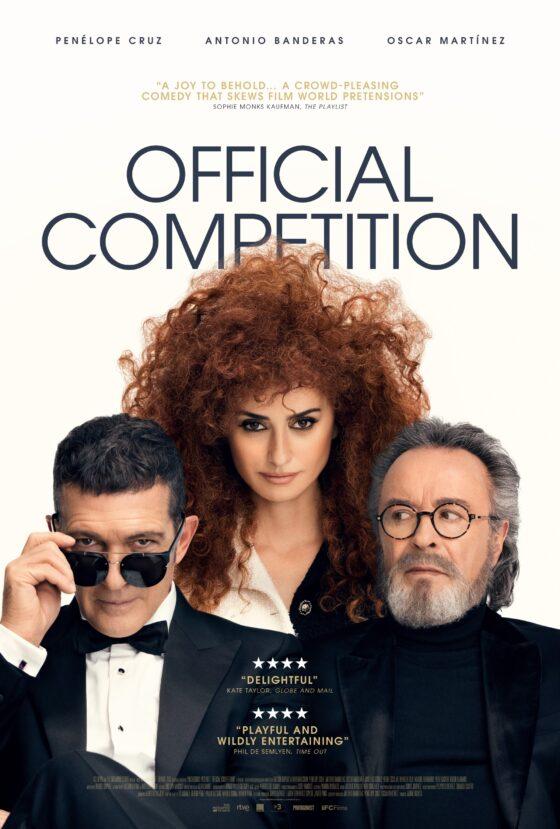 Official Competition (Theaters)
Starring: Antonio Banderas, Penelope Cruz, Oscar Martinez, Carlos Hipolito, Irene Escolar
Directed by: Mariano Cohn, Gastón Duprat
Plot: Two egomaniacs are commissioned by a millionaire to make a movie together in this sharp comedy skewering wealth, art, and pride.
RT Freshness: 92%
Critic Consensus: "Its premise may resonate most with hardcore film fans, but Official Competition's tight focus and sharp humor have a universal appeal"
Admit One
adria arjona
andy garcia
annette benning
antonio banderas
brian and charles
bryan cranston
buzz lightyear
cha cha real smooth
chris evans
cooper raif
dakota johnson
daryl mccormack
disney
emma thompson
father of the bride
gloria estefan
good luck to you leo grande
jerry & marge go large
joseph kosinski
jurnee smollett-bell
lightyear
miles teller
new in theaters
official competition
oscar martinez
penelope cruz
Pixar
spiderhead