Here's what's new in theaters and on streaming this weekend, it's Admit One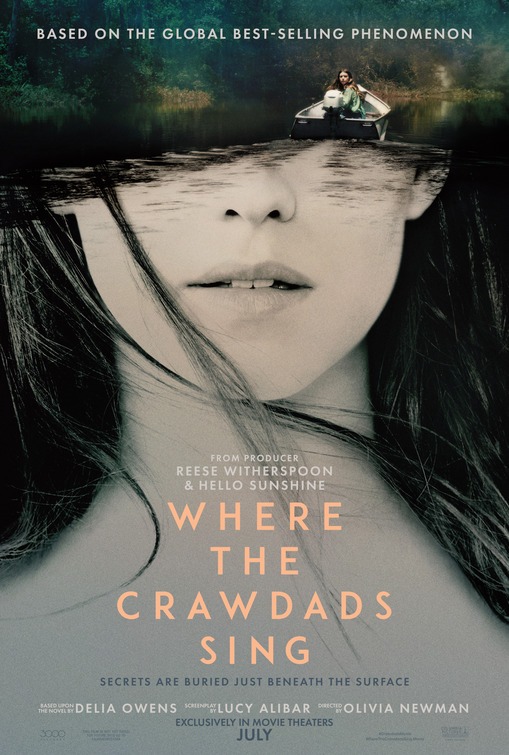 Where the Crawdads Sing (Theaters)
Starring: Daisy Edgar-Jones, Taylor John Smith, Harris Dickinson, Garret Dillahunt, Michael Hyatt, Ahna O'Reilly
Directed by: Olivia Newman
Plot: A woman who raised herself in the marshes of the deep South becomes a suspect in the murder of a man she was once involved with.
Rotten Tomatoes Freshness: 33%
Critic Consensus: "Daisy Edgar-Jones gives it her all, but Where the Crawdads Sing is ultimately unable to distill its source material into a tonally coherent drama"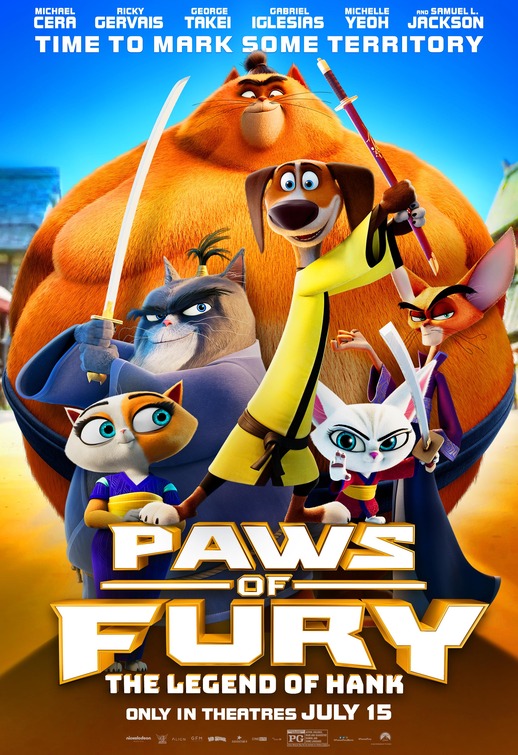 Paws of Fury: The Legend of Hank (Theaters)
Starring: Michael Cera, Samuel L. Jackson, Ricky Gervais, Mel Brooks, George Takei, Michelle Yeoh, Aasif Mandvi, Gabriel Iglesias
Directed by: Mark Koetsier, Chris Bailey, Rob Minkoff
Plot: A down-on-his-luck hound finds himself in a town full of cats who need a hero to defend them from a ruthless villain's evil plot to wipe their village off the map. With help from a reluctant trainer, the underdog must assume the role of fearsome samurai and team up with the felines to save the day. The only problem is — they all hate dogs.
RT Freshness: 67%
Critic Consensus: N/A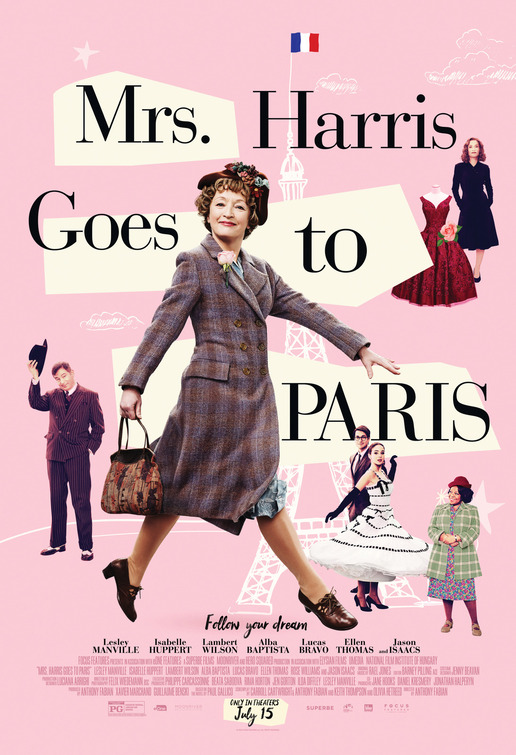 Mrs. Harris Goes to Paris (Theaters)
Starring: Lesley Manville, Isabelle Huppert, Lambert Wilson, Alba Baptista, Lucas Bravo, Ellen Thomas, Jason Isaacs
Directed by: Anthony Fabian
Plot: A widowed cleaning lady in 1950s London falls madly in love with a couture Dior dress, and decides that she must have one of her own.
RT Freshness: 90%
Critic Consensus: "Led by a luminous Lesley Manville, Mrs. Harris Goes to Paris is a good old-fashioned story charmingly told"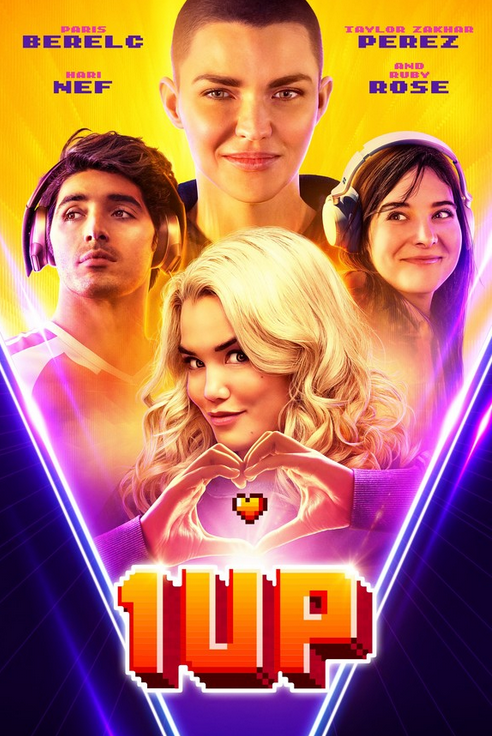 1up (Prime Video)
Starring: Paris Berelc, Taylor Zakhar, Hari Nef, Ruby Rose, Nicholas Coombe, Kevin P. Farley, Aviva Mongillo
Directed by: Kevin Newman
Plot: Follows a gamer who quits her college esports team due to sexism from her male counterparts.
RT Freshness: N/A
Critic Consensus: N/A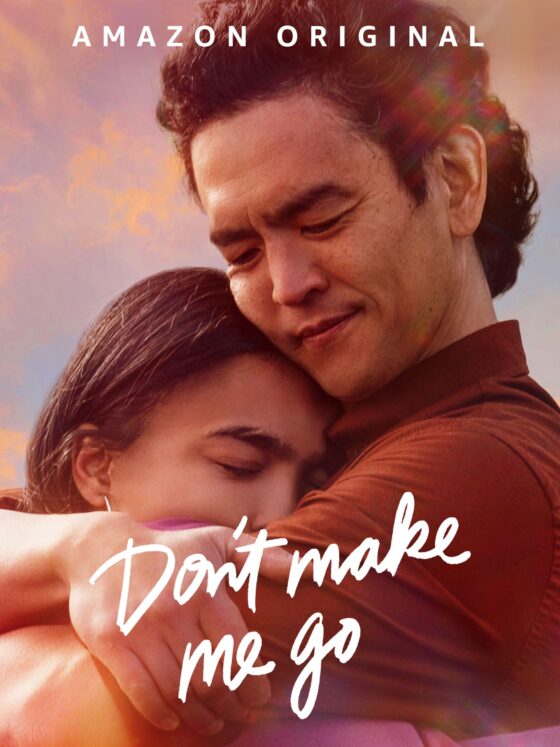 Don't Make Me Go (Prime Video)
Starring: John Chu, Mia Isaac, Mitchell Hope, Jermaine Clement, Stefania Owen, Kaya Scodelario
Directed by: Hannah Marks
Plot: When single father Max discovers he has a terminal disease, he decides to try and cram all the years of love and support he will miss with his teenage daughter Wally into the time he has left with her. With the promise of long-awaited driving lessons, he convinces Wally to accompany him on a road trip from California to New Orleans for his 20th college reunion, where he secretly hopes to reunite her with her mother who left them long ago.
RT Freshness: 57%
Critic Consensus: N/A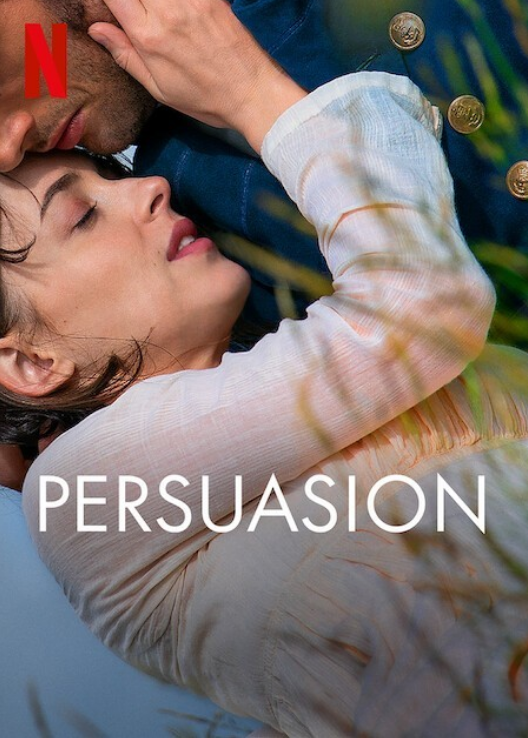 Persuasion (Netflix)
Starring: Dakota Johnson, Cosmo Jarvis, Nikki Amuka-Bird, Henry Golding, Richard E. Grant, Edward Bluemel
Directed by: Carrie Cracknell
Plot: Living with her snobby family on the brink of bankruptcy, Anne Elliot is a nonconforming woman with modern sensibilities. When Frederick Wentworth–the dashing one she let get away–crashes back into her life, Anne must choose between putting the past behind her or listening to her heart when it comes to second chances
RT Freshness: 32%
Critic Consensus: "Despite Dakota Johnson's best efforts, the chaotically anachronistic Persuasion fails to convince as a worthwhile Austen adaptation"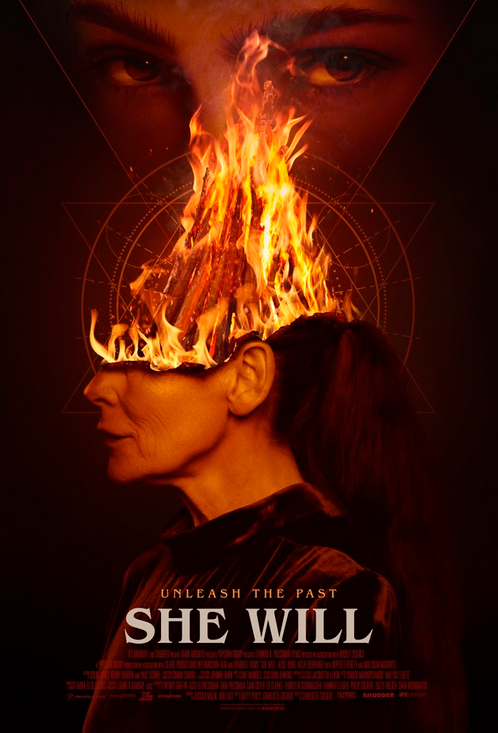 She Will (Theaters and VOD)
Starring: Alice Krige, Malcolm McDowell, Rupert Everett, Kota Eberhardt, John McCrea, Amy Manson
Directed by: Charlotte Colbert
Plot: An aging film star retreats to the Scottish countryside with her nurse to recover from surgery. While there, mysterious forces of revenge emerge from the land where witches were burned.
RT Freshness: 82%
Critic Consensus: "More unsettling than truly scary, She Will casts a thoughtful, hypnotic spell made even stronger by its restrained approach and some strong performances"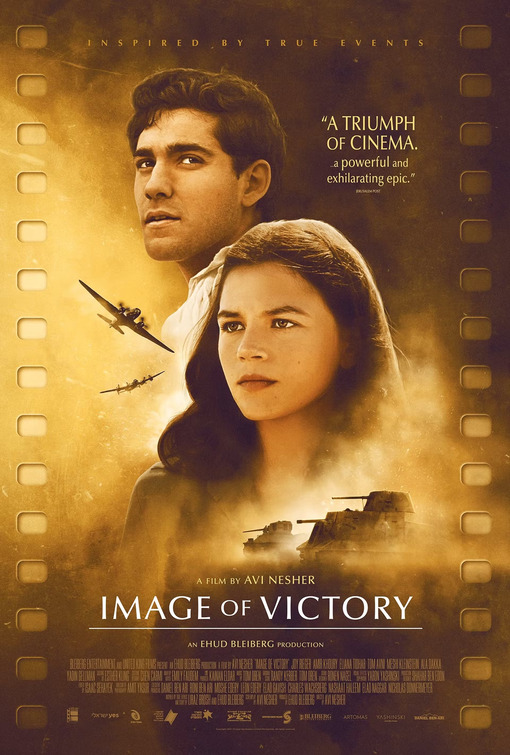 Image of Victory (Netflix)
Starring: Joy Rieger, Amir Khoury, Ala Dakka, Eliana Tidhar, Tom Avni, Meshi Kleinstein
Directed by: Avi Nesher
Plot: In 1948, Hassanin joins a platoon going to Palestine to liberate farmers. While documenting their mission, Hassanin's values are tested and both sides reevaluate what they understand about war.
RT Freshness: 100%
Critic Consensus: N/A
1up
Admit One
alice krige
daisy edgar-jones
dakota johnson
don't make me go
henry golding
image of victory
john chu
mia isaacs
michael cera
mrs. harris goes to paris
netflix
new in theaters
paws of fury: the legend of hank
persuasion
Prime Video
ricky gervais
ruby rose
samuel l jackson
she will
streaming
where the crawdads sing