Here's what's new in theaters and on streaming this weekend, it's Admit One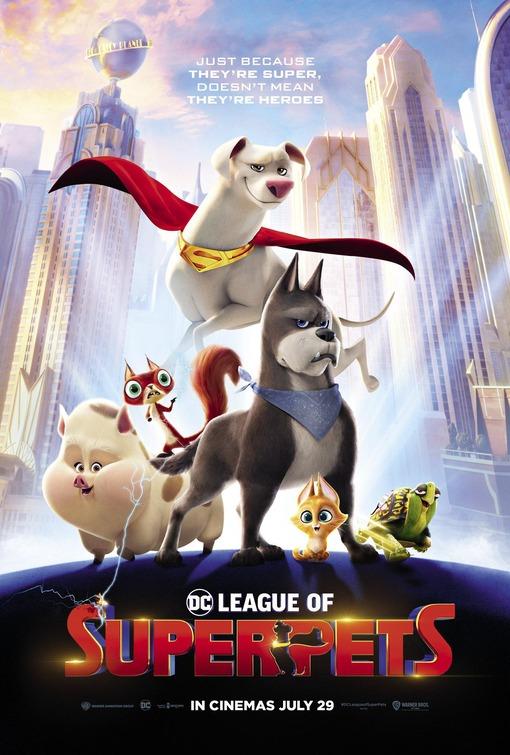 DC League of Superpets (Theaters)
Starring: Dwayne Johnson, Kevin Hart, Kate McKinnon, John Krasinski, Vanessa Bayer, Natasha Lyonne, Diego Luna, Marc Maron, Thomas Middleditch
Directed by: Jared Stern
Plot: Krypto the Super-Dog and Superman are inseparable best friends, sharing the same superpowers and fighting crime in Metropolis side by side. When Superman and the rest of the Justice League are kidnapped, Krypto must convince a rag-tag shelter pack–Ace the hound, PB the potbellied pig, Merton the turtle and Chip the squirrel–to master their own newfound powers and help him rescue the superheroes.
Rotten Tomatoes Freshness: 72%
Critic Consensus: "Although it never quite soars, DC League of Super-Pets is a more than satisfactory diversion for families in search of four-legged fun"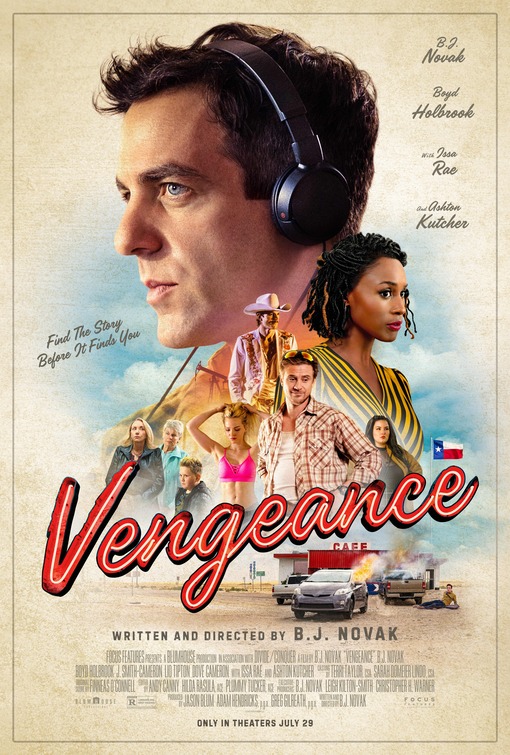 Vengeance (Theaters)
Starring: BJ Novak, Issa Rae, Ashton Kutcher, Boyd Holbrook, J. Smith Cameron, Dove Cameron, Isabella Amara
Directed by: BJ Novak
Plot: Ben Manalowitz, is a journalist and podcaster who travels from New York City to West Texas to investigate the death of a girl he was hooking up with.
RT Freshness: 82%
Critic Consensus: "Writer-director-star B.J. Novak could have taken a sharper approach to this dark comedy's deeper themes, but if you're in the mood for a slyly smart mystery, Vengeance is yours"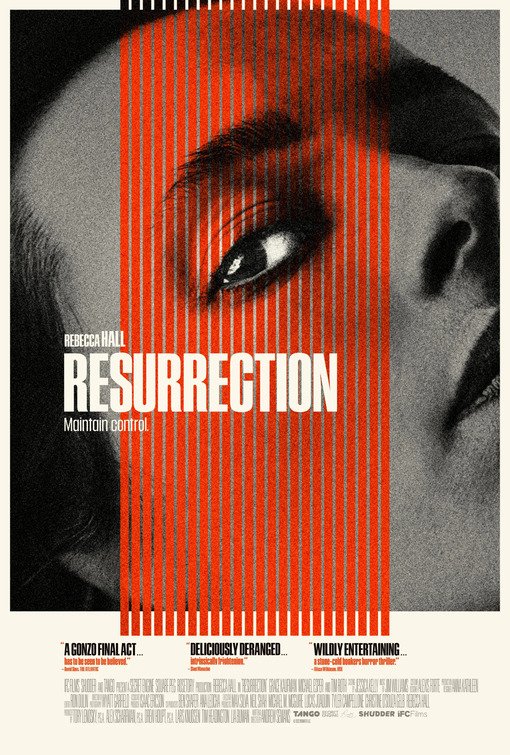 Resurrection (Theaters)
Starring: Rebecca Hall, Tim Roth, Grace Kaufman, Michael Esper, Angela Wong Carbone, Josh Drennen
Directed by: Andrew Semans
Plot: Margaret's life is in order. She is capable, disciplined, and successful. Soon, her teenage daughter, who Margaret raised by herself, will be going off to a fine university, just as Margaret had intended. Everything is under control. That is, until David returns, carrying with him the horrors of Margaret's past.
RT Freshness: 84%
Critic Consensus: "Uneven yet steadily absorbing, Resurrection benefits greatly from Rebecca Hall's outstanding work in the leading role"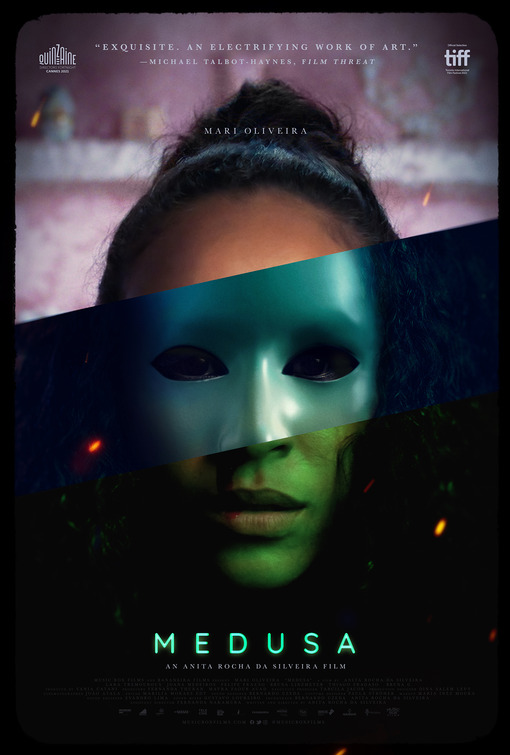 Medusa (Theaters)
Starring: Mari Oliveira, Bruna Linzmeyer, Thiago Fragoso, Lara Tremouroux, Bruna G, Felipe Frazao
Directed by: Anita Rocha da Silveira
Plot: Mari and her friends broadcast their spiritual devotion through pastel pinks and catchy evangelical songs about purity and perfection, but underneath it all they harbor a deep rage. By day they hide behind their manicured façade, and by night they form a masked, vigilante girl gang, prowling the streets in search of sinners who have deviated from the rightful path. After an attack goes wrong, leaving Mari scarred and unemployed, her view of community, religion, and her peers begin to shift.
RT Freshness: 81%
Critic Consensus: "A stylish and well-acted tonal blend, Medusa confronts religious hypocrisy and sexism with invigorating anger"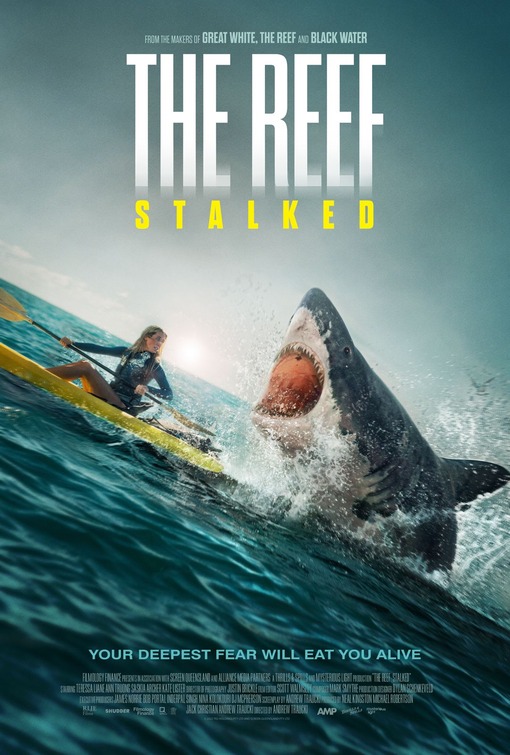 The Reef: Stalked (Theaters and Shudder)
Starring: Teressa Laine, Ann Truong, Saskia Archer, Kate Lister, Bridget Burt, Tim Ross
Directed by: Andrew Traucki
Plot: In an effort to heal after witnessing her sister's horrific murder, Nic travels to a tropical resort with her friends for a kayaking and diving adventure. Only hours into their expedition, the women are stalked and then attacked by a great white shark. To survive they will need to band together and Nic will have to overcome her post-traumatic stress, face her fears and slay the monster.
RT Freshness: 73%
Critic Consensus: N/A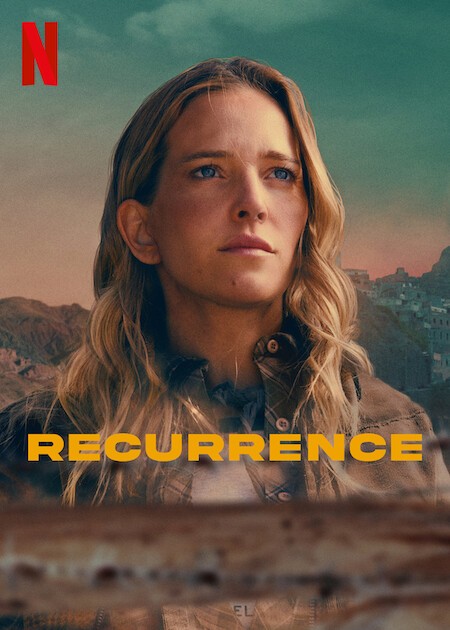 Recurrence (Netflix)
Starring: Luisanna Lopilato, Ines Estevez, Ariel Staltari, Paulina Garcia, Malena Narvay, Santiago Artemis
Directed by: Alejandro Montiel
Plot: Manuela Pipa Pelari is not the same woman as she once was. The stern woman who survived her time in the Federal Police Department by breaking rules and keeping dark secrets has decided to change her life. After letting the dealer Cornelia Villalba go free and quitting her job, her life fell apart. Her aunt Alicia Pelari, with the intention of rescuing her, brought her to the small town of La Quebrada in the north of Argentina, where Pipa isolated herself for ten years. In this town, Pipa found peace and the opportunity to start over and let her guard down. She promised herself to never recur to violence again, until the tragic death of a teenage girl drags her back into one the place she thought she had escaped from.
RT Freshness: N/A
Critic Consensus: N/A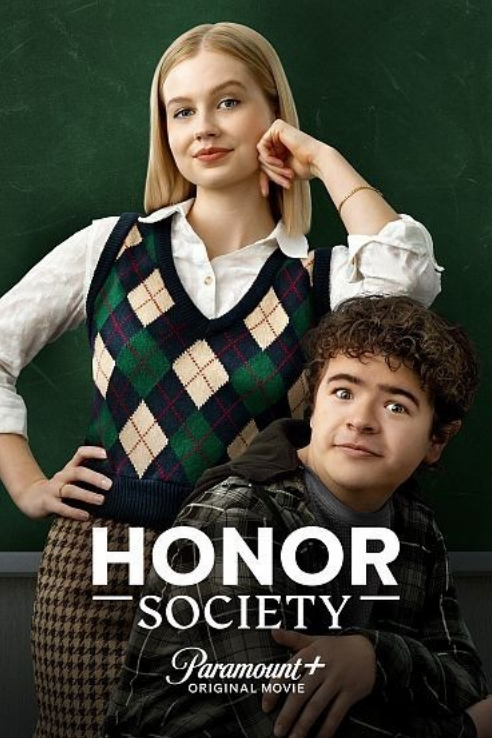 Honor Society (Paramount+)
Starring: Angourie Rice, Gaten Matarazzo, Christopher Mintz-Plasse, Armani Jackson, Amy Keum, Ben Jackson Walker
Directed by: Oran Zegman
Plot: Honor's sole focus is getting into Harvard. Willing to do whatever it takes, Honor concocts a plan to take down her top three competitors, until things take a turn when she unexpectedly falls for her biggest competition.
RT Freshness: N/A
Critic Consensus: N/A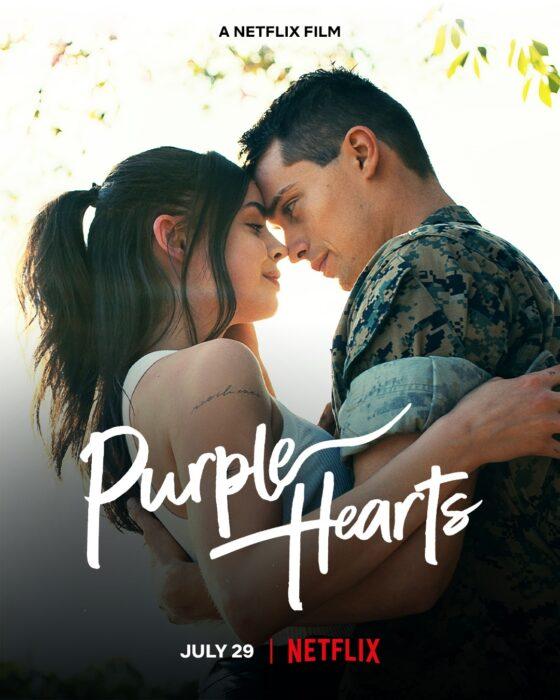 Purple Hearts (Netflix)
Starring: Sofia Carson, Nicholas Galitzine, Linden Ashby, Anthony Ippolito, John Harlan Kim, Kat Cunning
Directed by: Ben Lewin, Elizabeth Allen Rosenbaum
Plot: In spite of their many differences, struggling singer-songwriter Cassie and Luke, a marine with a troubled past, agree to marriage solely for the military benefits. When tragedy strikes, the line between what's real and what's pretend begins to blur in this romantic drama.
RT Freshness: N/A
Critic Consensus: N/A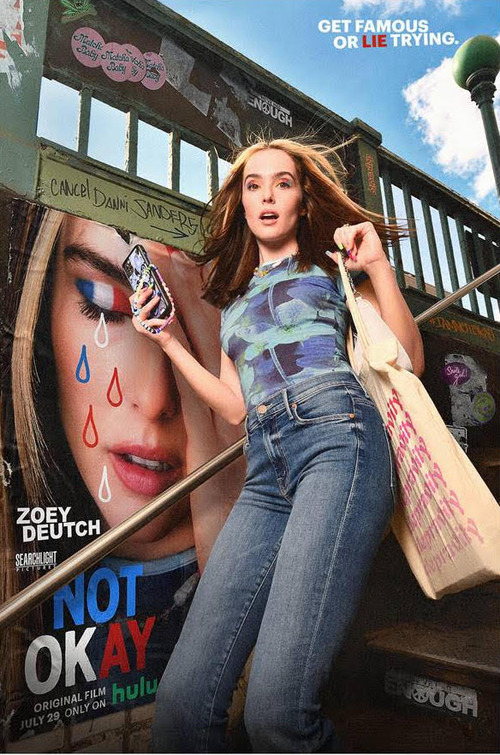 Not Okay (Hulu)
Starring: Zoey Deutch, Dylan O'Brien, Embeth Davidtz, Sarah Yarkin, Karan Soni, Brennan Brown
Directed by: Quinn Shephard
Plot: An ambitious young woman finds followers and fame when she poses as the survivor of a deadly attack, but she soon learns that online notoriety comes with a terrible price.
RT Freshness: 78%
Critic Consensus: "Even if it may not add much to the discourse, Not Okay makes some salient points about online life, with extra sparkle added by an effervescent Zoey Deutch"
I'm like the J. Jonah Jameson of Everything Action, writing and editing and constantly demanding pictures of Spider-Man.
Admit One
angourie rice
bj novak
dc league of superpets
dwayne johnson
gaten matarazzo
honor society
hulu
kevin hart
medusa
netflix
new in theaters
not okay
paramount
purple hearts
rebecca hall
recurrence
resurrection
shudder
streaming
the reef: stalked
vengeance
zoey deutch