Here's what's new in theaters and on streaming this week, it's the News Shotgun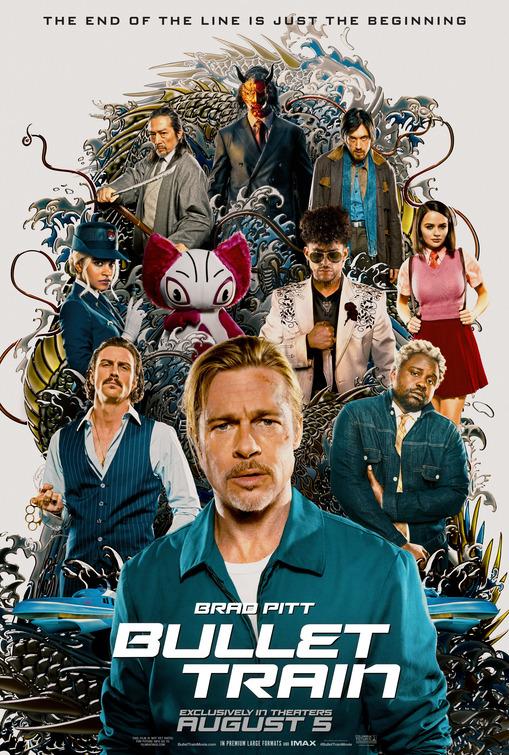 Bullet Train (Theaters)
Starring: Brad Pitt, Joey King, Aaron Taylor-Johnson, Brian Tyree Henry, Andrew Koji, Hiroyuki Sanada
Directed by: David Leitch
Plot: Ladybug is an unlucky assassin determined to do his job peacefully after one too many gigs gone off the rails. Fate, however, may have other plans, as Ladybug's latest mission puts him on a collision course with lethal adversaries from around the globe — all with connected, yet conflicting, objectives — on the world's fastest train.
Rotten Tomatoes Freshness: 53%
Critic Consensus: "Bullet Train's colorful cast and high-speed action are almost enough to keep things going after the story runs out of track"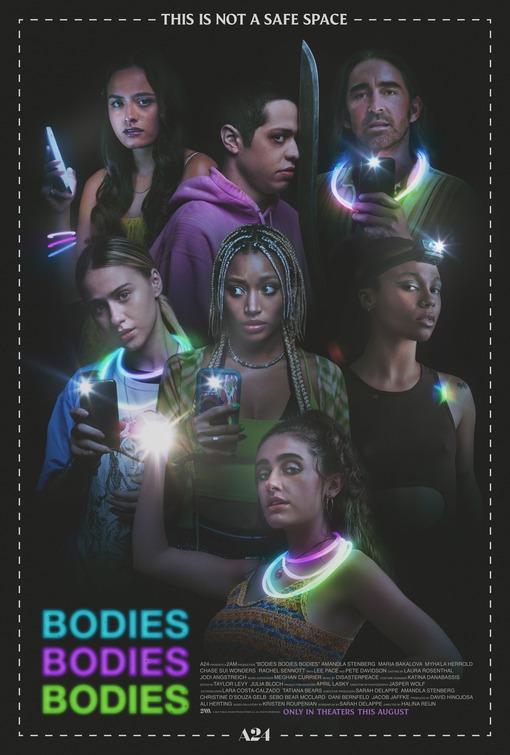 Bodies, Bodies, Bodies (Theaters)
Starring: Amandla Stenberg, Maria Bakalova, Myha'la Herrold, Chase Sui Wonders, Rachel Sennott, Lee Pace, Pete Davidson
Directed by: Halina Reijn
Plot: When a group of rich 20-somethings plan a hurricane party at a remote family mansion, a party game goes awry in this fresh and funny look at backstabbing, fake friends, and one party gone very, very wrong.
RT Freshness: 94%
Critic Consensus: "Impeccably cast and smartly written, Bodies Bodies Bodies is an uncommonly well-done whodunit"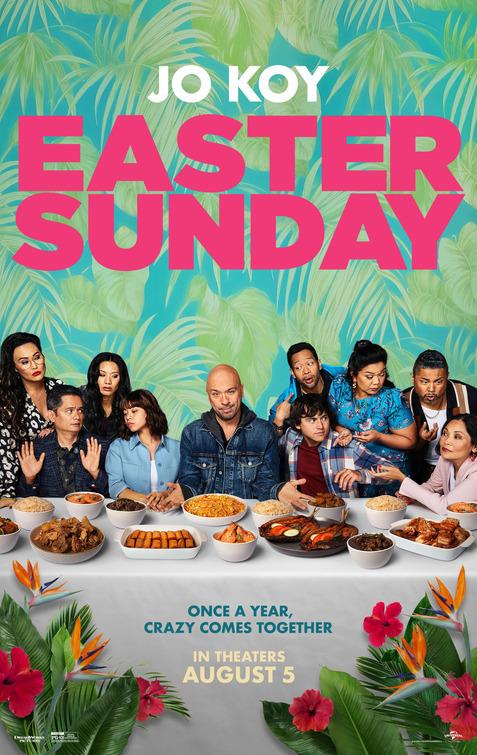 Easter Sunday (Theaters)
Starring: Jo Koy, Eugene Cordero, Tia Carrere, Asif Ali, Jimmy O. Yang, Lou Diamond Phillips, Brandon Wardell, Eva Noblezada, Lydia Gaston
Directed by: Jay Chandrasekhar
Plot: Set around a family gathering to celebrate Easter Sunday, the comedy is based on Jo Koy's life experiences and stand-up comedy.
RT Freshness: 33%
Critic Consensus: N/A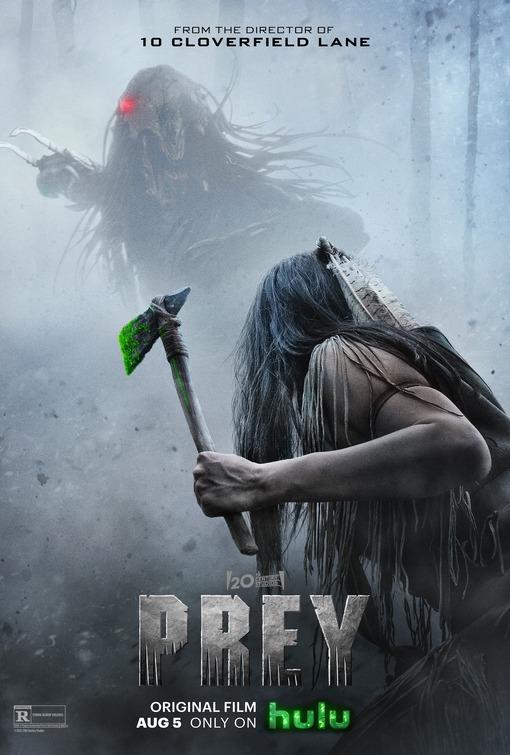 Prey (Hulu)
Starring: Amber Midthunder, Dakota Beavers, Stormee Kipp, Michelle Thrush, Julian Black Antelope, Stefany Mathias, Dane DiLegero
Directed by: Dan Trachtenberg
Plot: The origin story of the Predator in the world of the Comanche Nation 300 years ago. Naru, a skilled female warrior, fights to protect her tribe against one of the first highly-evolved Predators to land on Earth.
RT Freshness: 92%
Critic Consensus: "The rare action thriller that spikes adrenaline without skimping on character development, Prey is a Predator sequel done right"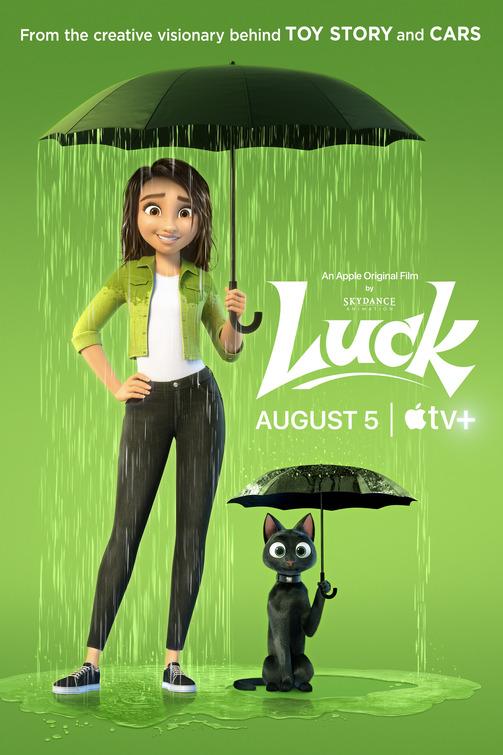 Luck (Apple TV+)
Starring: Eva Noblezada, Simon Pegg, Whoopi Goldberg, Colin O'Donoghue, Lil Rel Howery
Directed by: Peggy Holmes
Plot: The curtain is pulled back on the millennia-old battle between the organizations of good luck and bad luck that secretly affects everyday lives.
RT Freshness: 47%
Critic Consensus: "Luck is inoffensive enough as an animated babysitter, but there are far more original — and entertaining — options for its target audience"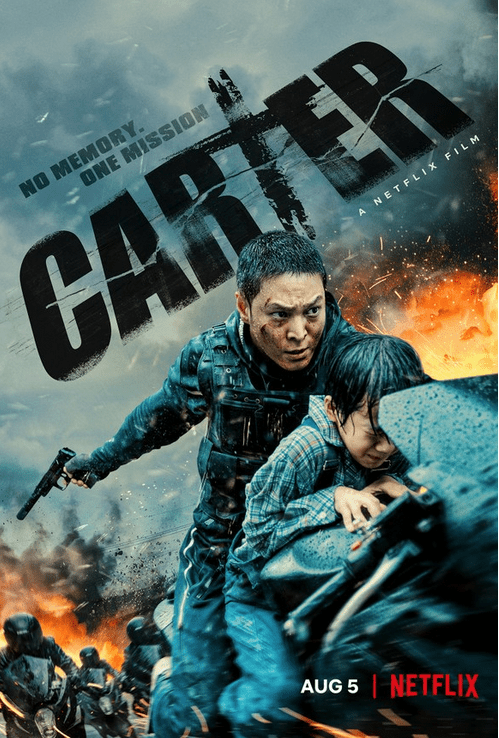 Carter (Netflix)
Starring: Joo Won, Lee Sung-jae, Kim Bo-min, Jeong So-ri, Jung Jae-young, Andreas Fronk
Directed by: Jeong Byeong-gil
Plot: Two months into a deadly pandemic originating from the DMZ that has devastated the US and North Korea, "Carter" awakens, with no recollections of his past. In his head is a mysterious device, and in his mouth, a lethal bomb. A strange voice in his ears gives him orders. The bomb may go off at any time — unless he rescues the girl who is the sole antidote to the virus. But the CIA and a North Korean coup are hot on his heels.
RT Freshness: N/A
Critic Consensus: N/A
Rise of the Teenage Mutant Ninja Turtles: The Movie (Netflix)
Starring: Ben Schwartz, Omar Miller, Brandon Smith, Josh Brener, Eric Bauza, Kat Graham, Haley Joel Osment
Directed by: Andy Suriano, Ant Ward
Plot: Raphael, Michelangelo, Leonardo, and Donatello are back in action and up to their teenage antics in this comedic adventure that raises the stakes higher than ever before. The Turtles are put to the test when a mysterious stranger named Casey Jones arrives from the future to warn the mutant brothers of an impending invasion of the most dangerous alien force in the galaxy — the Krang!
RT Freshness: N/A
Critic Consensus: N/A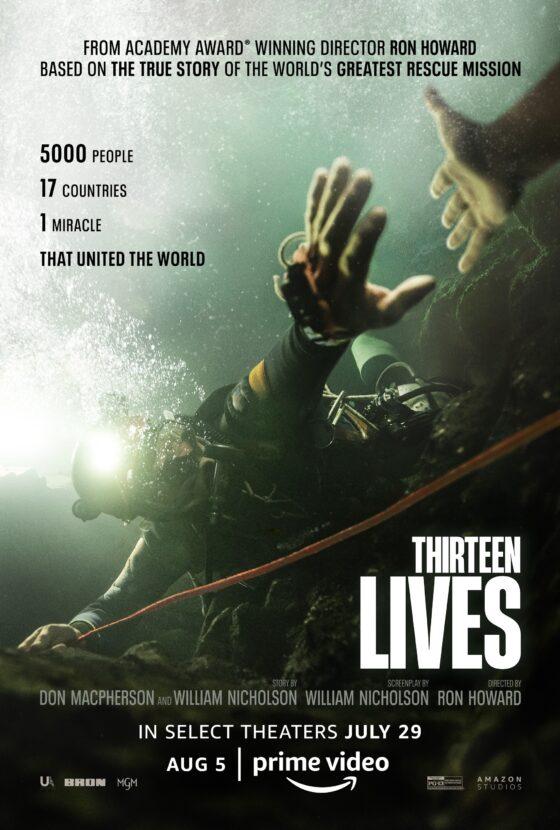 Thirteen Lives (Prime Video)
Starring: Viggo Mortensen, Colin Farrell, Joel Edgerton, Tom Bateman, Paul Gleeson
Directed by: Ron Howard
Plot: A rescue mission is assembled in Thailand where a group of young boys and their soccer coach are trapped in a system of underground caves that are flooding.
RT Freshness: 87%
Critic Consensus: "Steadily helmed by director Ron Howard, Thirteen Lives offers an incomplete but still gripping dramatization of an incredible true story"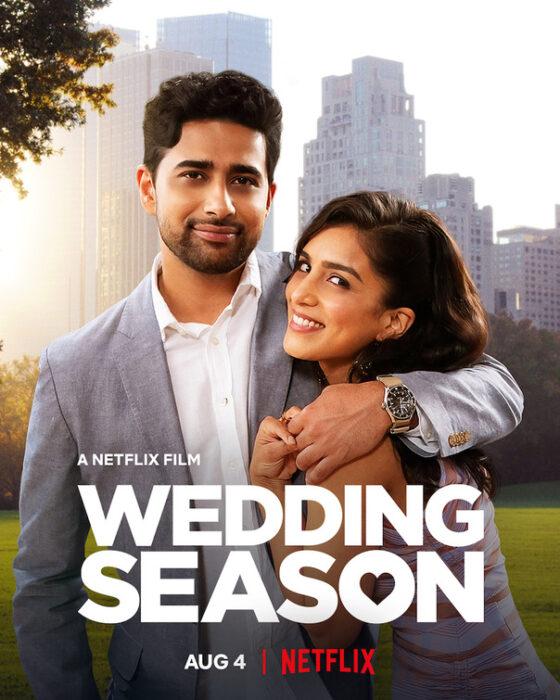 Wedding Season (Netflix)
Starring: Pallavi Sharda, Suraj Sharma, Rizwan Manji, Sean Kleier, Veena Sood, Damian Thompson
Directed by: Tom Dey
Plot: Pressured by their parents to find spouses, Asha and Ravi pretend to date during a summer of weddings, only to find themselves falling for each other.
RT Freshness: N/A
Critic Consensus: N/A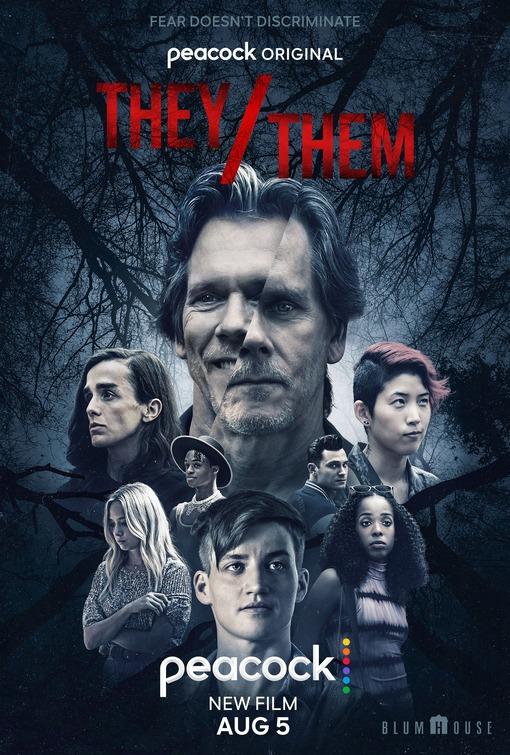 They/Them (Peacock)
Starring: Kevin Bacon, Anna Chlumsky, Carrie Preston, Theo Germaine, Austin Crute, Monique Kim
Directed by: John Logan
Plot: Several queer campers join Owen Whistler for a week of programming intended to "help them find a new sense of freedom". As the camp's methods become increasingly more psychologically unsettling, the campers must work together to protect themselves. When an unidentified axe murderer starts claiming victims, things get even more dangerous.
RT Freshness: 50%
Critic Consensus: N/A
I'm like the J. Jonah Jameson of Everything Action, writing and editing and constantly demanding pictures of Spider-Man.
Admit One
amber midthunder
apple tv+
bodies bodies bodies
brad pitt
bullet train
carter
dan trachtenberg
david leitch
easter sunday
hulu
jo koy
john logan
kevin bacon
luck
netflix
new in theaters
peacock
prey
Prime Video
rise of the teenage mutant ninja turtles: the movie
streaming
they/them
thirteen lives
wedding season