Battle at the Box Office 8/15/22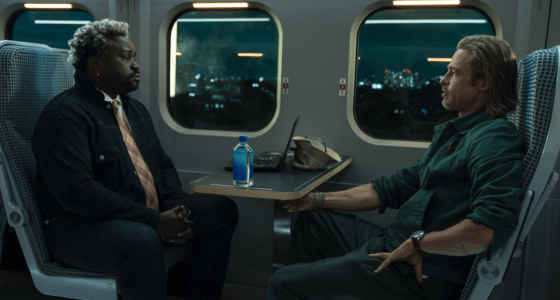 Bullet Train remained at the top of the box office for one of the slowest weekends of the year as there were no big new wide releases (and arguably none till October)
Bullet Train took in another $13.4 million, bringing it to $54.4 million domestic and $114.4 million worldwide.  That $13.4 million is the lowest gross for a #1 movie since February when Death on the Nile opened in first place with $12.9 million.
Top Gun: Maverick leaped back into the top 5 after dropping to sixth place last weekend.  It was back in IMAX and other premium format theaters along with regular theaters for a new "Fan Appreciation" version of the movie with special behind-the-scenes features.  Maverick took in $7.1 million and has made over $673 million domestic and $1.378 billion worldwide.  It is on track to pass Avengers: Infinity War and become the sixth biggest movie of all time domestically and, if it can top $700 million, it will surpass Black Panther and become the fifth biggest movie domestically of all time.  Adjusted for inflation, Top Gun: Maverick is the 21st biggest movie of all time domestically, between The Dark Knight and Grease.
DC League of Super Pets dropped down to third place with another $7 million.  It has $58.1 million domestic and $109.5 million worldwide
Nope and Thor: Love and Thunder rounded out the top 5, with the former finally opening in some international markets but only pulling in $6.3 million so far, putting its most domestic-powered worldwide total to $113.9 million.
Further down the list, Bodies, Bodies, Bodies opened wide in 1,279 theaters and took 8th place with $3.2 million.  The other new wide release, in 1548 theaters, was Fall, which took 10th place with $2.5 million.  Easter Sunday dropped out of the top 10 altogether in its second weekend.
The Per Theater average went to Free Chol Soo Lee, a documentary playing in one theater where it made $21,008 for the weekend.
Battle at the Box Office
bodies bodies bodies
bullet train
dc league of super pets
fall
free chol soo lee
nope
thor: Love and thunder
top gun: maverick
weekend box office