Here's what's new in theaters and on streaming this weekend, it's Admit One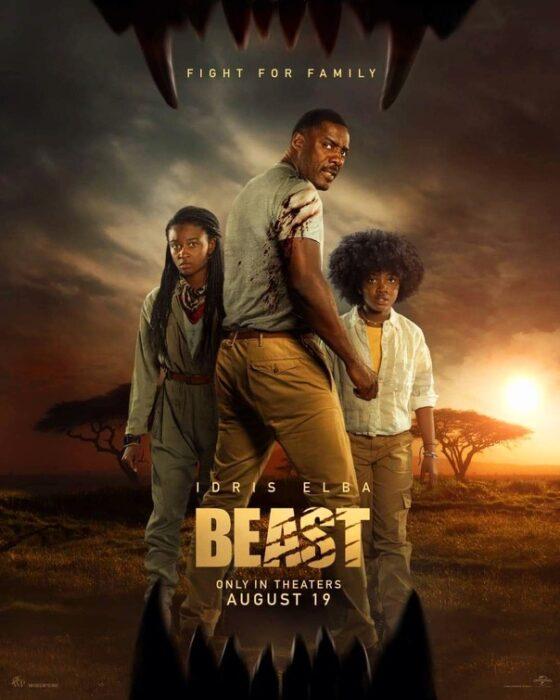 Beast (Theaters)
Starring: Idris Elba, Sharlto Copley, Iyana Halley, Leah Jeffries
Directed by: Baltasar Kormákur
Plot: A father and his two teenage daughters find themselves hunted by a massive rogue lion intent on proving that the Savanna has but one apex predator.
Rotten Tomatoes Freshness: 73%
Critic Consensus: N/A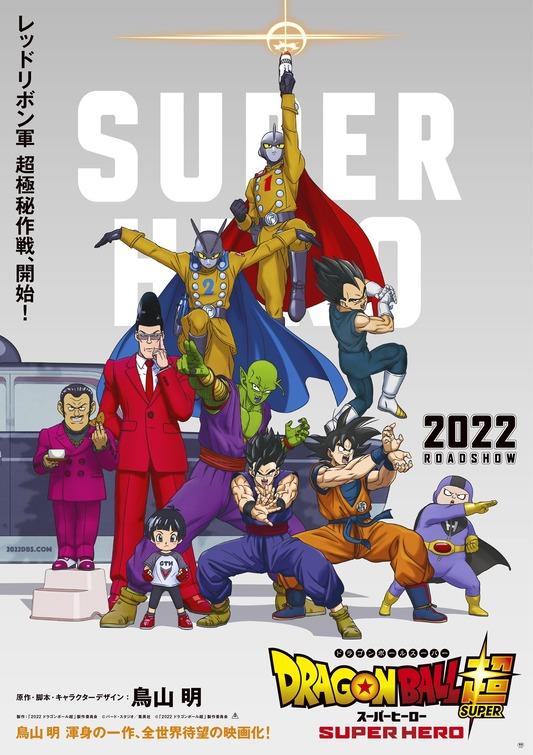 Dragon Ball Super: Super Hero (Theaters)
Starring: Kyle Hebert, Sean Schemmel, Robert McCollum, Christopher Sabat, Monica Rial, Sonny Strait
Directed by: Tetsuro Kodama
Plot: The Red Ribbon Army was once destroyed by Son Goku. Individuals, who carry on its spirit, have created the ultimate Androids, Gamma 1 and Gamma 2. These two Androids call themselves "Super Heroes". They start attacking Piccolo and Gohan… What is the New Red Ribbon Army's objective? In the face of approaching danger, it is time to awaken, Super Hero!
RT Freshness: 96%
Critic Consensus: N/A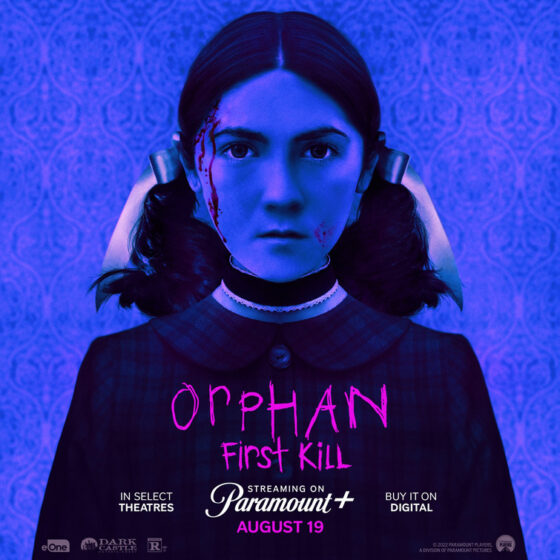 Orphan: First Kill (Theaters, Paramount+, Digital)
Starring: Isabelle Fuhrman, Rossif Sutherland, Julia Stiles, Hiro Kanagawa
Directed by: William Brent Bell
Plot: After orchestrating a brilliant escape from an Estonian psychiatric facility, Esther travels to America by impersonating the missing daughter of a wealthy family.
RT Freshness: 67%
Critic Consensus: "Leaning into its ludicrous premise, Orphan: First Kill is a sequel that holds its own — and for fans of campy horror, may even represent an improvement on the original"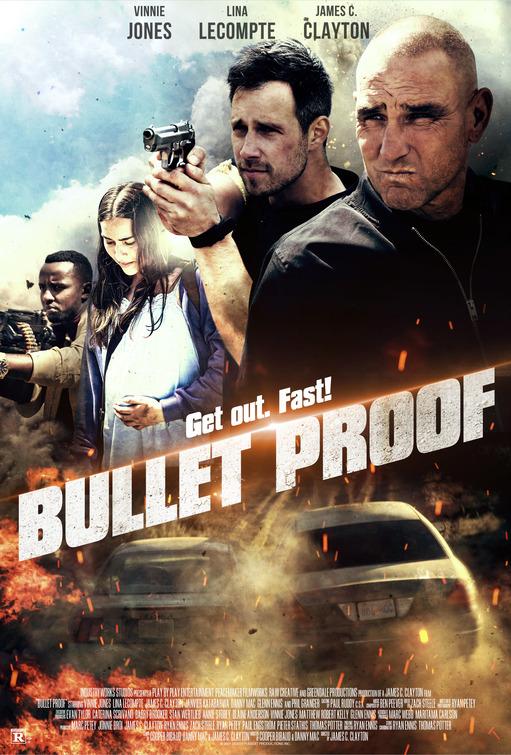 Bullet Proof (Theaters, Digital, On Demand)
Starring: Vinnie Jones, Lina Lecompte, James Clayton, Janvier Katabarwa, Danny Mac, Philip Granger
Directed by: James Clayton
Plot: After stealing millions in cash from sadistic mob boss Temple's drug-dealing hideout, a thief finds a stowaway in his getaway car: Temple's pregnant wife, Mia. Desperate to reclaim his cash, and his unborn son, Temple sends out a squad of hit men and bounty hunters to bring in Mia and the thief.
RT Freshness: N/A
Critic Consensus: N/A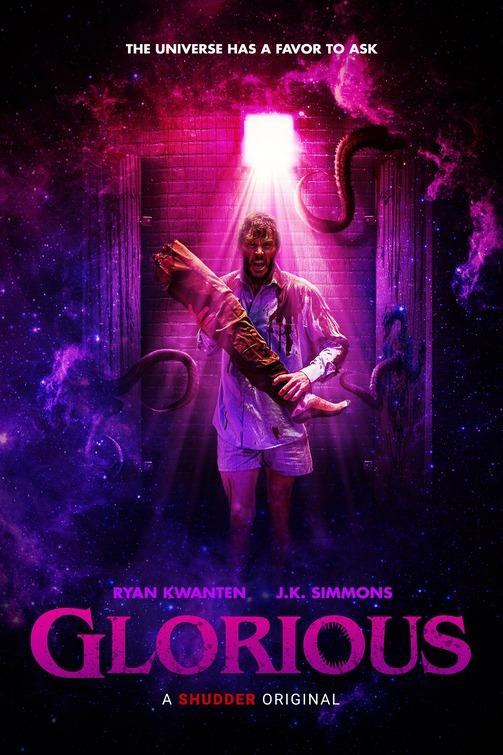 Glorious (Shudder)
Starring: Ryan Kwanten, JK Simmons, Sylvia Grace Crim, Tordy Clark, Andre Lemar
Directed by: Rebekah McKendry
Plot: A heartbroken man finds himself trapped in a bathroom with a strange voice who says he may be the only hope in stopping a terrible event.
RT Freshness: 94%
Critic Consensus: N/A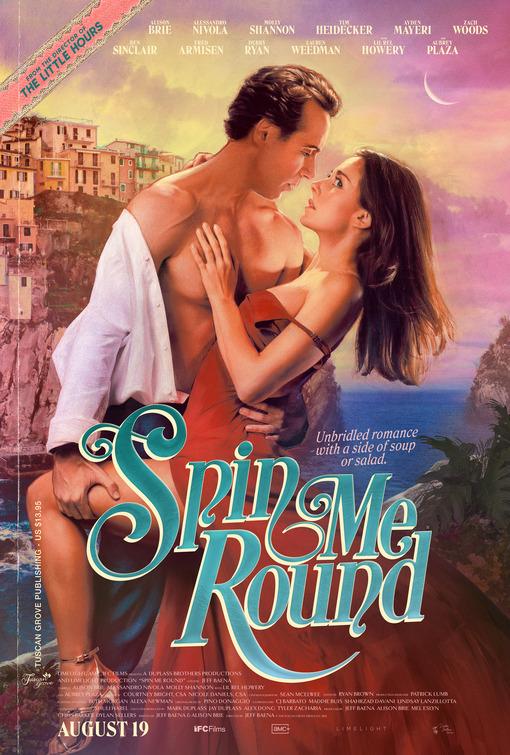 Spin Me Round (Theaters and AMC+)
Starring: Alison Brie, Alessandro Nivola, Aubrey Plaza, Molly Shannon, Lil Rel Howery, Fred Armisen
Directed by: Jeff Baena
Plot: When the manager of an American chain restaurant is selected to attend a special training program in Italy, her head swims with dreams of European glamour and romance. But the trip turns out to be much different — and possibly more dangerous — than the exotic getaways she imagines.
RT Freshness: 53%
Critic Consensus: "If it never quite lives up to its potential, Spin Me Round remains a dizzily diverting comedy elevated by Alison Brie and Aubrey Plaza's performances"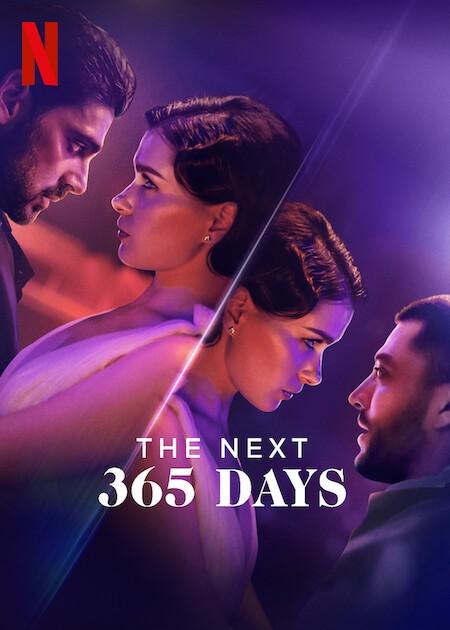 The Next 365 Days (Netflix)
Starring: Anna Maria Sieklucka, Michele Morrone, Magdalena Lamparska, Otar Saralidze, Ewa Kasprzyk
Directed by: Barbara Białowąs, Tomasz Mandes
Plot: Laura and Massimo's relationship hangs in the balance as they try to overcome trust issues and jealousy while a tenacious Nacho works to push them apart.
RT Freshness: N/A
Critic Consensus: N/A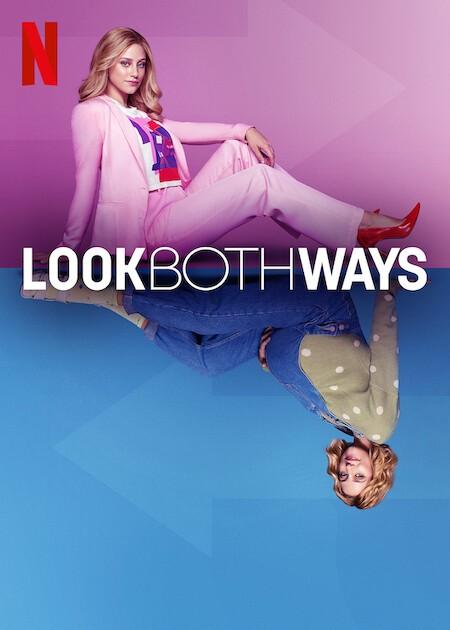 Look Both Ways (Netflix)
Starring: Lili Reinhart, Danny Ramirez, David Corenswet, Aisha Dee, Andrea Savage, Luke Wilson
Directed by: Wanuri Kahiu
Plot: On the eve of her college graduation, Natalie's life diverges into parallel realities: one in which she becomes pregnant and remains in her hometown, and another in which she does not and moves to Los Angeles. In both journeys, Natalie experiences life-changing love, pursues her dream career as an artist, and rediscovers herself.
RT Freshness: 43%
Critic Consensus: N/A
I'm like the J. Jonah Jameson of Everything Action, writing and editing and constantly demanding pictures of Spider-Man.
Admit One
alison brie
AMC
aubrey plaza
beast
bullet proof
dragon ball super: super hero
glorious
idris elba
isabella fuhrman
james clayton
jk simmons
look both ways
netflix
new in theaters
orphan: first kill
paramount
ryan kwanten
sharlto copley
shudder
spin me round
the next 365 days
vinnie jones
william brent bell