Preview of RetroGameCon 2022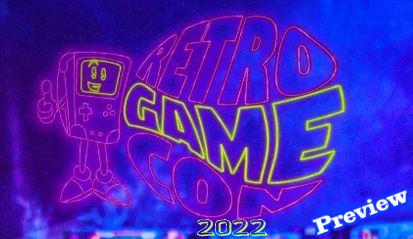 Returning this October 8th and 9th, RetroGameCon 2022 will be held at the Nicholas J. Pirro Convention Center (The Oncenter). This two-day video game event is dedicated to classic gaming staples, some modernized features, and the renewal of playing for all ages. RetroGameCon will host special guests, musical acts, panelists, and an extensive vendor hall to shop for nerdy collectibles.  Of course, there will be lots of gaming to play at a free play selection to try out different generations of games and a tournament area, where people can sign up to win prizes. There will be hours of stuff to do and see, and here is a preview of what to see at the event.
Special Guest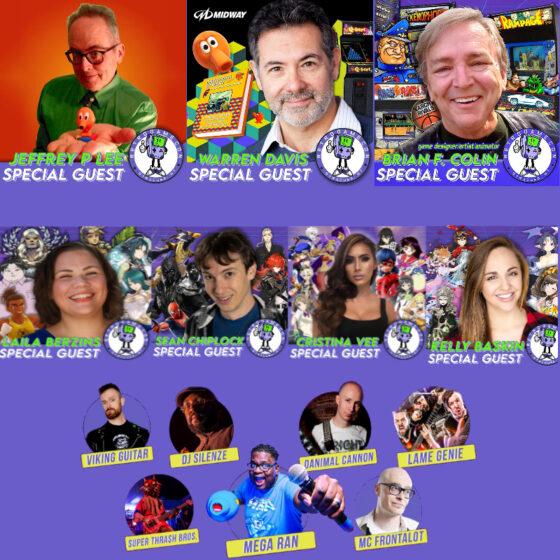 Game designers, game voice actors, and gaming musicians, RGC has a talented lineup of special guests to see. A few guests will be panels and meet & greet set up for fans to stop by and learn a few things from their experience in the gaming industry. The musical guest will have performances throughout the two days and special performances for those with tickets to the RGC Afterparty Saturday night.
Panels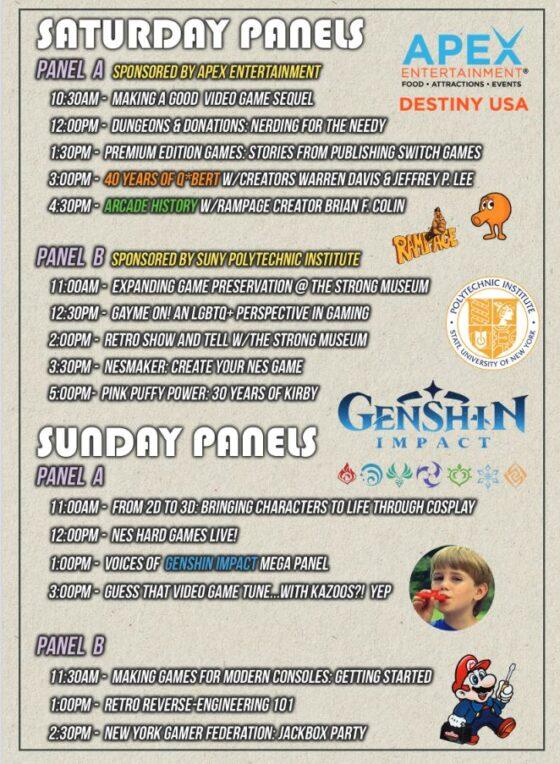 Froming from morning to evening, there are two-panel rooms that will host a mix of fan-created seminars, industry discussions, and interactive gatherings. People can listen in on how games have shaped creativity and careers and how others can contribute next.
Exhibitors & Map
There are over 140 tables to stop by and check out in the vendor area alone. There will be a lot of game bins to dig thru, interesting sellers to talk with and hidden gems to bring home. The convention center has space dedicated to gaming and will feature lots of console set ups, plus a retro PC area.
Afterparty
When RGC closes on Saturday Night, the fun continues at the second location. Starting at 8 pm, there is an afterparty at the Crowne Plaza Hotel, a few blocks away from the convention, where attendees can relax from a full day of playing and get ready for a night of relaxing. There will be a performance by Lame Genie and Mega Ran, and an area for an Artist Drink & Draw, a fun way to barter for one-of-a-kind art pieces.  This event is free for VIP ticket holders and tickets can be purchased at the door for limited capacity.
RetroGameCon has been throwing fun events for 7 shows and its 8th will be a triumph return to the gaming scene in Upstate NY. We will be there covering fun finds, seeing great people and squeezing in time to sit and play games. You can find our previous coverage of RetroGameCon 7 here.
Bitten by a radioactive video store rental employee and overcome by Pac-Man fever, Chris seeks new comic books, games, and movies to review.
Brian F. Colin
convention preview
Conventions
Cristina Vee
Danimal Cannon
DJ Silenze
Jeffrey P. Lee
Kelly Baskin
Laila Berzins
Lame Genie
MC Frontalot
Mega Ran
retrogamecon
RetroGameCon 2022
RGC
RGC 2022
Seanchiplock
super thrash bros
viking guitar
Warren Davis