Here's what's new in theaters and on streaming this weekend, it's Admit One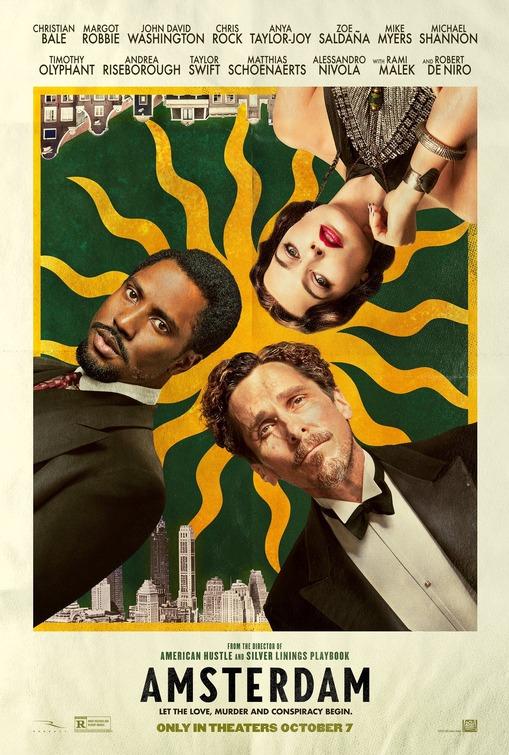 Amsterdam (Theaters)
Starring: Christian Bale, John David Washington, Margot Robbie, Chris Rock, Anya Taylor-Joy, Zoe Saldana, Mike Myers, Michael Shannon, Timothy Olyphant
Directed by: David O. Russell
Plot: In 1933 three close friends find themselves at the center of one of the most shocking secret plots in American history.
Rotten Tomatoes Freshness: 35%
Critic Consensus: "Amsterdam has a bunch of big stars and a very busy plot, all of which amounts to painfully less than the sum of its dazzling parts"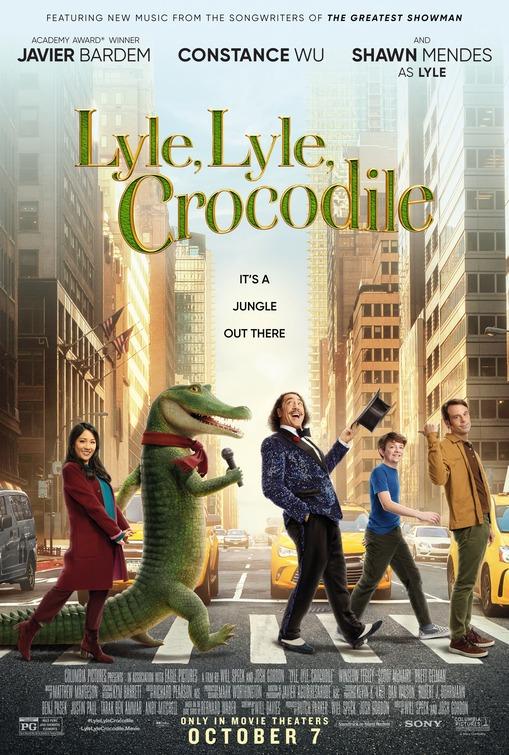 Lyle, Lyle, Crocodile (Theaters)
Starring: Shawn Mendes, Javier Bardem, Constance Wu, Winslow Fegley, Brett Gelman, Scoot McNairy
Directed by: Will Speck and Josh Gordon
Plot: When the Primm family moves to New York City, their young son Josh struggles to adapt to his new school and new friends. All of that changes when he discovers Lyle – a singing crocodile who loves baths, caviar and great music-living in the attic of his new home. The two become fast friends, but when Lyle's existence is threatened by evil neighbor Mr. Grumps, the Primm's must band together with Lyle's charismatic owner, Hector P. Valenti, to show the world that family can come from the most unexpected places and there's nothing wrong with a big singing crocodile with an even bigger personality.
RT Freshness: 67%
Critic Consensus: N/A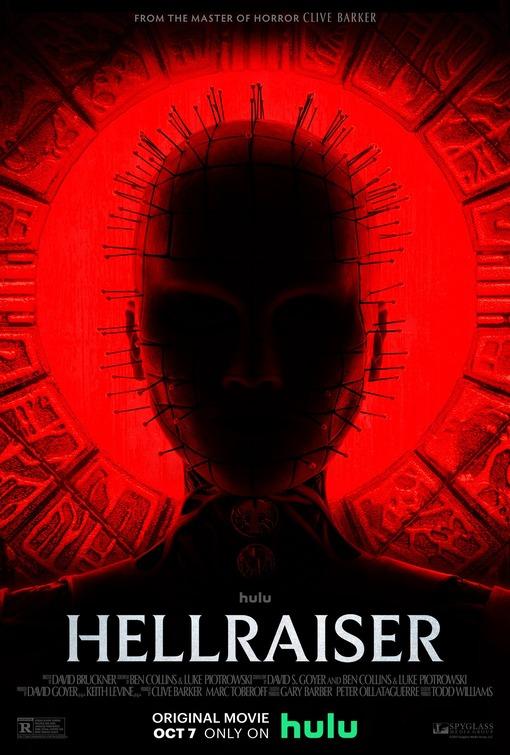 Hellraiser (Hulu)
Starring: Jamie Clayton, Goran Visnjic, Odessa A'Zion, Hiam Abbass, Brandon Flynn, Drew Starkey
Directed by: David Bruckner
Plot: A young woman struggling with addiction comes into possession of an ancient puzzle box, unaware that its purpose is to summon the Cenobites, a group of sadistic supernatural beings from another dimension.
RT Freshness: 73%
Critic Consensus: "A gift for long-suffering fans after numerous subpar sequels, David Bruckner's Hellraiser unlocks the puzzle box for getting this franchise back on the right track"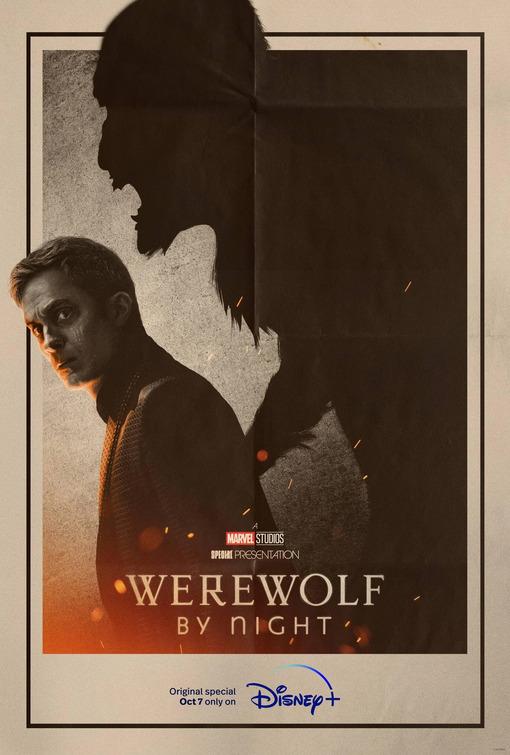 Werewolf by Night (Disney+)
Starring: Gael Garcia Bernal, Laura Donnelly, Harriet Sansom Harris, Eugenie Bondurant, Leonardo Nam, Kirk R. Thatcher, Carey Jones
Directed by: Michael Giacchino
Plot: On a dark and somber night, a secret cabal of monster hunters emerge from the shadows and gather at the foreboding Bloodstone Temple following the death of their leader. In a strange and macabre memorial to the leader's life, the attendees are thrust into a mysterious and deadly competition for a powerful relic–a hunt that will ultimately bring them face to face with a dangerous monster.
RT Freshness: 94%
Critic Consensus: "A spooky yarn told with taut economy, Werewolf by Night is a standout Marvel entry that proves Michael Giacchino as atmospheric and skilled a director as he is a composer"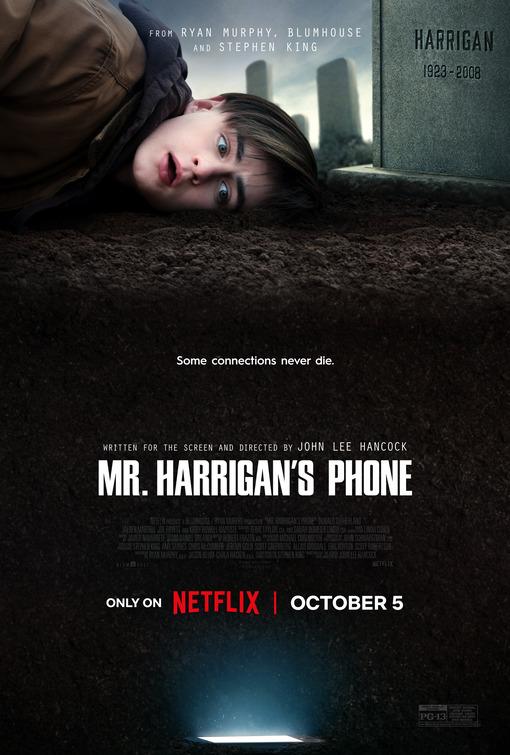 Mr. Harrigan's Phone (Netflix)
Starring: Donald Sutherland, Jaeden Martell, Joe Tippett, Kirby Howell-Baptiste, Cyrus Arnold, Colin O'Brien
Directed by: John Lee Hancock
Plot: When Craig, a young boy living in a small town befriends Mr. Harrigan, an older, reclusive billionaire, the two begin to form an unlikely bond over their love of books and reading. But when Mr. Harrigan sadly passes away, Craig discovers that not everything is dead and gone and strangely finds himself able to communicate with his friend from the grave through the iPhone.
RT Freshness: 41%
Critic Consensus: "Despite a pair of layered performances from its talented leads, Mr. Harrigan's Phone never quite connects with the source material's intriguing themes"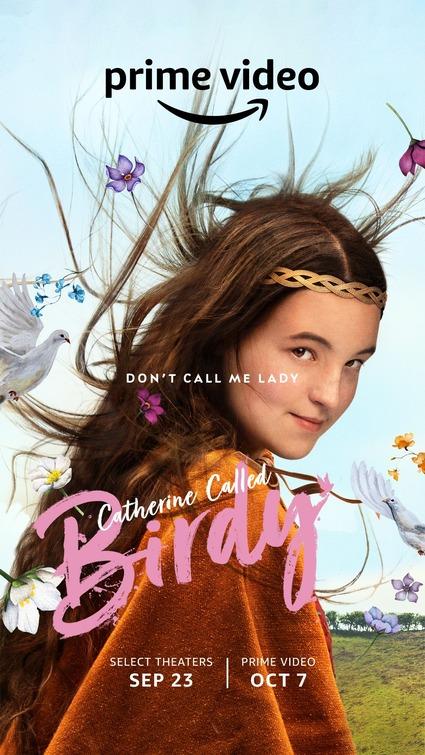 Catherine Called Birdy (Prime Video)
Starring: Bella Ramsey, Lesley Sharp, Joe Alwyn, Isis Hainsworth, Dean-Charles Chapman, Paul Kaye
Directed by: Lena Dunham
Plot: A 14 year old girl in medieval England navigates through life and avoiding potential suitors her father has in mind.
RT Freshness: 87%
Critic Consensus: "Bringing a beloved book brilliantly to life, Catherine Called Birdy proves a well-told coming-of-age story can feel fresh regardless of the period setting"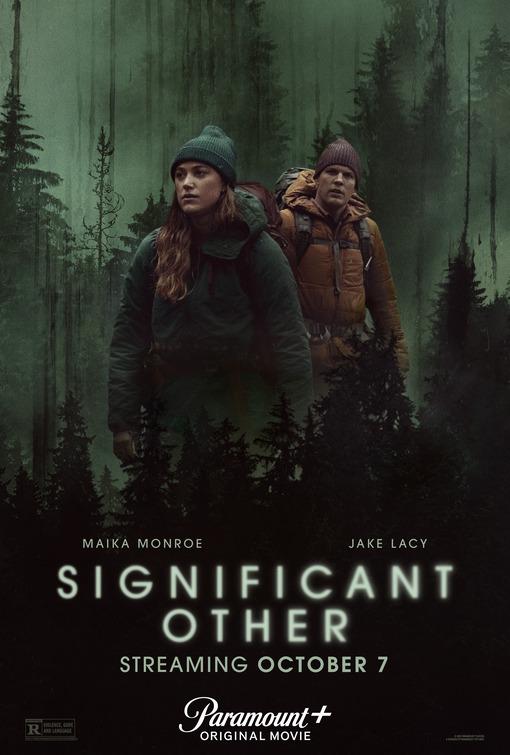 Significant Other (Paramount+)
Starring: Maika Monroe, Jake Lacy, Teal Sherer, Loudon McCleery
Directed by: Dan Berk and Robert Olsen
Plot: A young couple take a remote backpacking trip through the Pacific Northwest, but things take a dark turn when they realize they may not be alone.
RT Freshness: 71%
Critic Consensus: N/A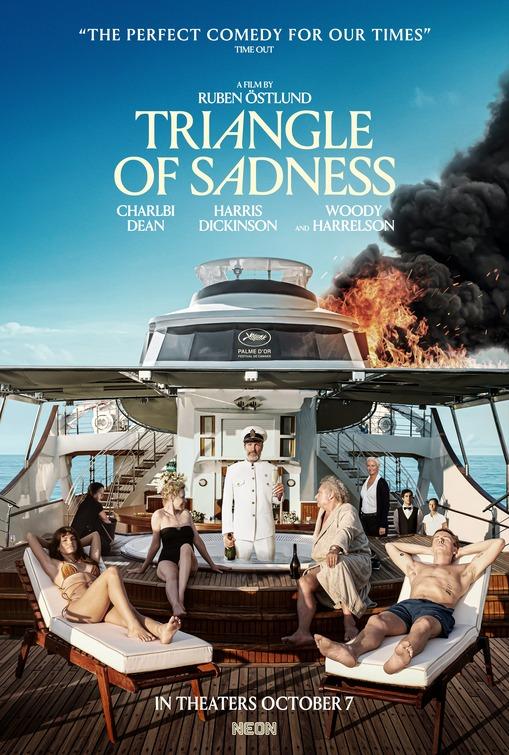 Triangle of Sadness (Theaters)
Starring: Charlbi Dean, Harris Dickinson, Woody Harrelson, Dolly De Leon, Zlatko Buric, Iris Berben
Directed by: Ruben Östlund
Plot: Celebrity model couple, Carl and Yaya, are invited on a luxury cruise for the uber-rich, helmed by an unhinged boat captain. What first appeared instagrammable ends catastrophically, leaving the survivors stranded on a desert island and fighting for survival.
RT Freshness: 73%
Critic Consensus: "Triangle of Sadness lacks the sharp edges of Östlund's earlier work, but this blackly humorous swipe at the obscenely affluent has its own rewards"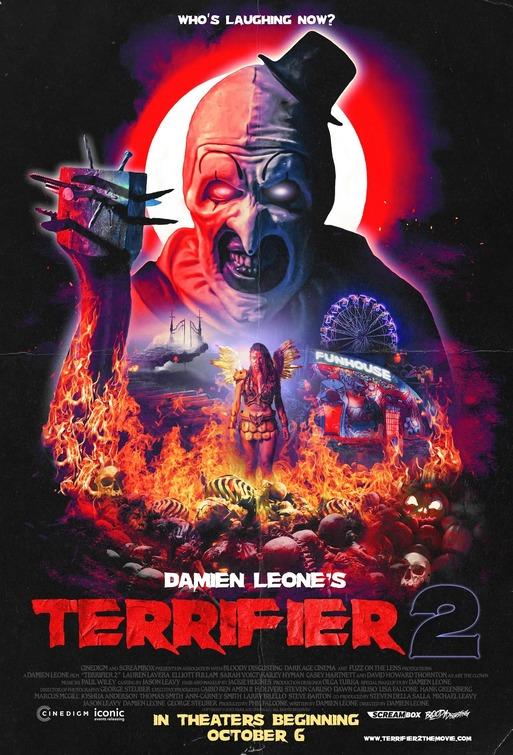 Terrifier 2 (Theaters)
Starring: Felissa Rose, David Howard Thornton, Griffin Santopietro, Lauren LaVera, Chris Jericho, Tamara Glynn
Directed by: Damien Leone
Plot: After being resurrected by a sinister entity, Art the Clown returns to the timid town of Miles County where he targets a teenage girl and her younger brother on Halloween night.
RT Freshness: 100%
Critic Consensus: N/A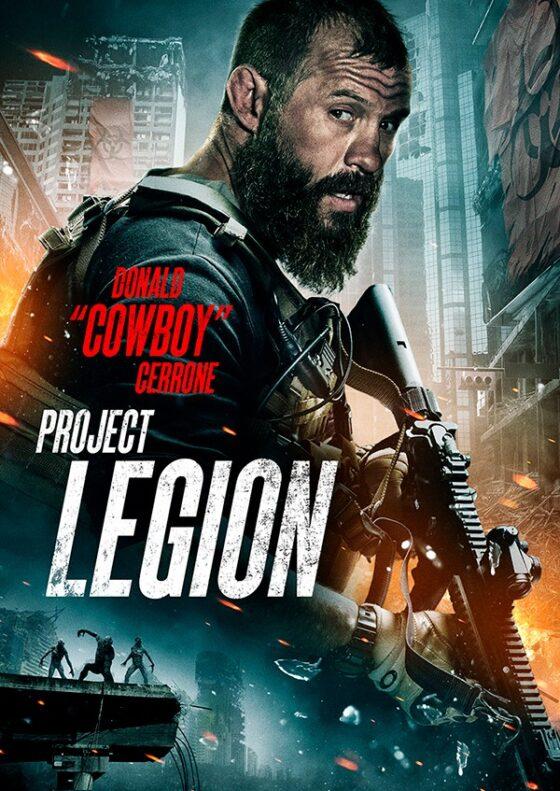 Project Legion (Theaters)
Starring: Donald "Cowboy" Cerrone, Brande Roderick, Christopher Maher, Kelly Lynn Reiter, Dino Dos Santos, Vincent E. McDaniel
Directed by: Lance Kawas
Plot: Feral creatures that prey on humans have descended upon the city. A furious fight for survival begins as the outside world descends into chaos and a former Marine, barricaded inside his apartment, prepares to come out fighting.
RT Freshness: N/A
Critic Consensus: N/A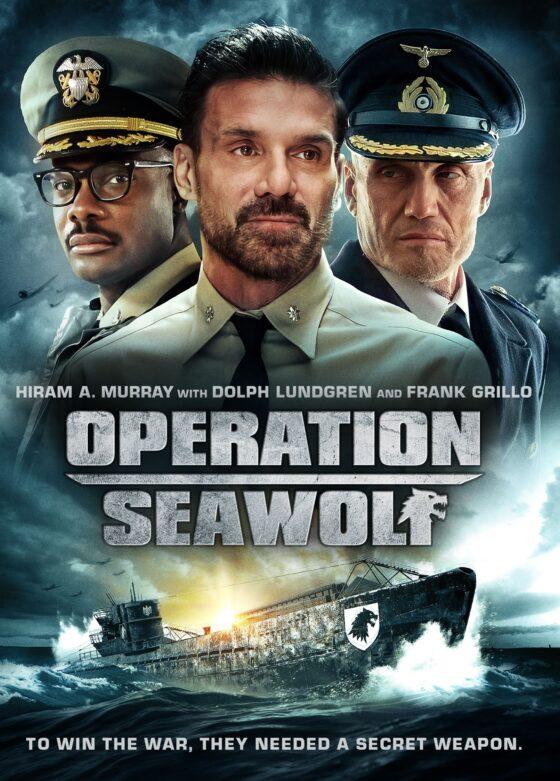 Operation Seawolf (Theaters and VOD)
Starring: Frank Grillo, Hiram A. Murray, Dolph Lundgren, Andrew Stecker, Apostolos Gliarmis, Cody Fleury
Directed by: Steven Luke
Plot: In the last days of WWII, Germany, desperate for any last grasp to defeat the allied powers, looked to their last remaining weapons and soldiers. The German Navy and the last remaining U-Boats formed together for one last mission to attack the United States Homeland. Captain Hans Kessler, a grizzled submarine commander from both world wars, is called into service to help turn the tide of the war. The mission was soon to be known as Operation Seawolf.
RT Freshness: N/A
Critic Consensus: N/A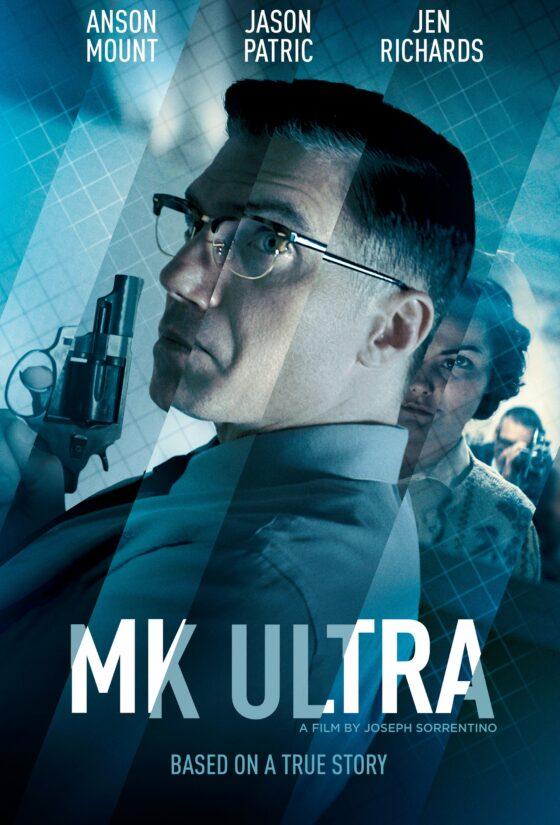 MK Ultra (Theaters and VOD)
Starring: Anson Mount, Jaime Ray Newman, Jason Patric, Alon Aboutboul, Jen Richards
Directed by: Joseph Sorrentino
Plot: Based on the infamous CIA drug experiments from the early 1960s, this psychological thriller follows a brilliant psychiatrist who unknowingly becomes entangled with a dangerous government entity fixated on mind control.
RT Freshness: N/A
Critic Consensus: N/A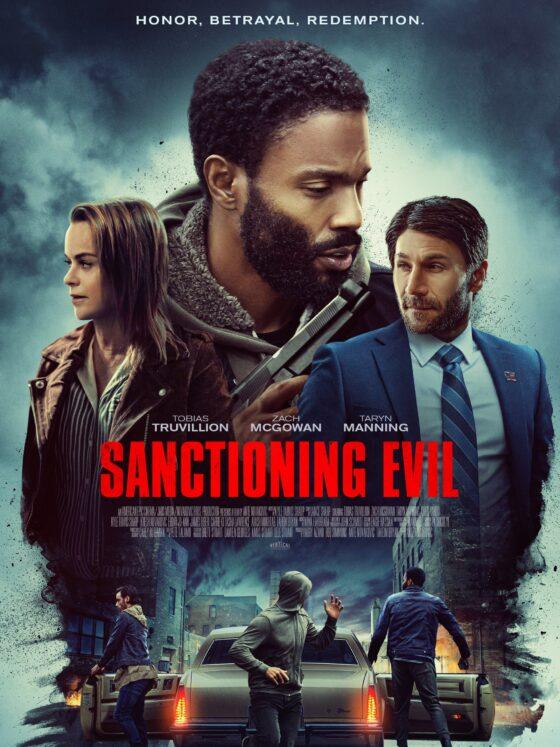 Sanctioning Evil (Theaters and VOD)
Starring: Tobias Truvillion, Zach McGowan, Taryn Manning, Ebony Jo-Ann, Chris Tardio, Carrie Kim
Directed by: Ante Novakovic
Plot: Decorated war hero Reginald Barnes gets dishonorably discharged when a soldier under his command goes rogue. His life is given new purpose when an ambitious politician recruits him for a special assignment. As the mission unfolds, Barnes starts to walk a fine line between covert military operations on civilian soil and unsanctioned retribution toward an underground criminal element, all while being tracked by an FBI agent.
RT Freshness: N/A
Critic Consensus: N/A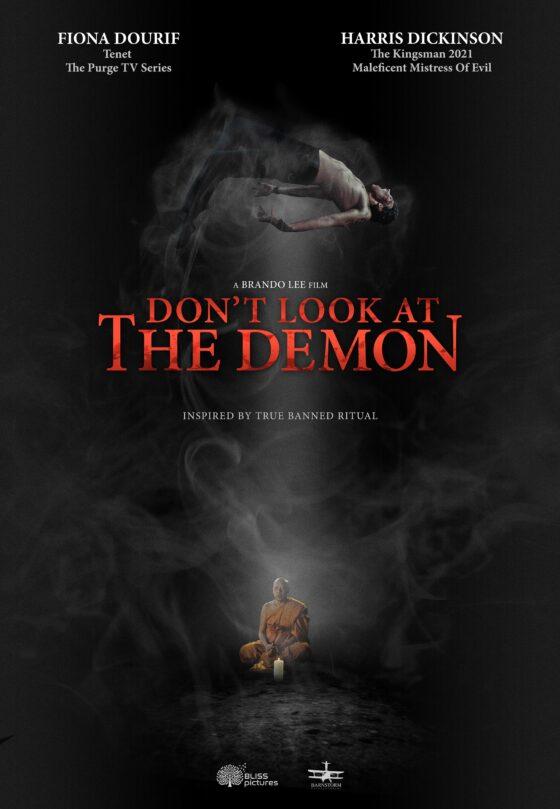 Don't Look at the Demon (Theaters)
Starring: Fiona Dourif, Harris Dickinson, Randy Wayne, Jordan Belfi, Malin Crepin, William Miller
Directed by: Brando Lee
Plot: A team of paranormal investigators head for the highlands of Fraser's Hill, Malaysia, to probe a series of alleged disturbances at a house with a dark past.
RT Freshness: N/A
Critic Consensus: N/A
I'm like the J. Jonah Jameson of Everything Action, writing and editing and constantly demanding pictures of Spider-Man.
Admit One
amsterdam
catherine called birdy
christian bale
david bruckner
david o. russell
dolph lundgren
don't look at the demon
donald sutherland
frank grillo
gael garcia bernal
hellraiser
jaeden martell
jamie clayton
john david washington
john lee hancock
lyle lyle crocodile
margot robbie
MCU
mk ultra
mr harrigan's phone
new in theaters
operation seawolf
project legion
sanctioning evil
shawn mendes
significant other
streaming
terrifier 2
triangle of sadness
werewolf by night