Here's what's new in theaters and on streaming this weekend, it's Admit One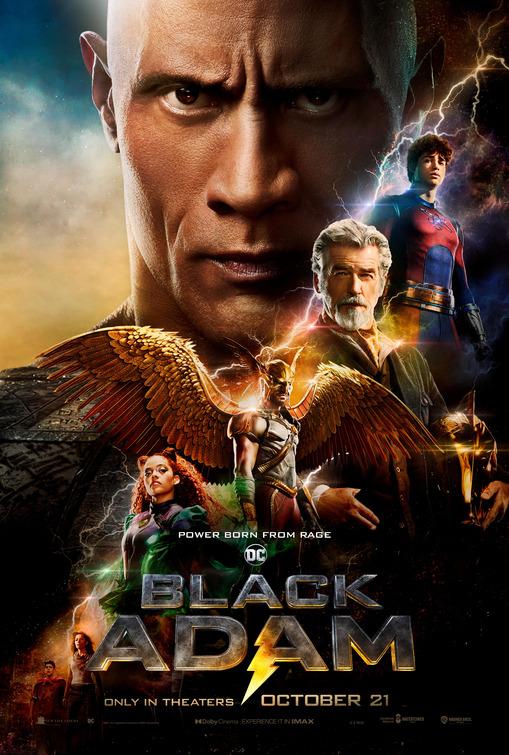 Black Adam (Theaters)
Starring: Dwayne Johnson, Aldis Hodge, Noah Centineo, Sarah Shahi, Pierce Brosnan, Quintessa Swindell, Marwan Kenzari
Directed by: Jaume Collet-Serra
Plot: Nearly 5,000 years after he was bestowed with the almighty powers of the ancient gods–and imprisoned just as quickly–Black Adam is freed from his earthly tomb, ready to unleash his unique form of justice on the modern world.
Rotten Tomatoes Freshness: 49%
Critic Consensus: "Black Adam may end up pointing the way to an exciting future for DC films, but as a standalone experience, it's a wildly uneven letdown"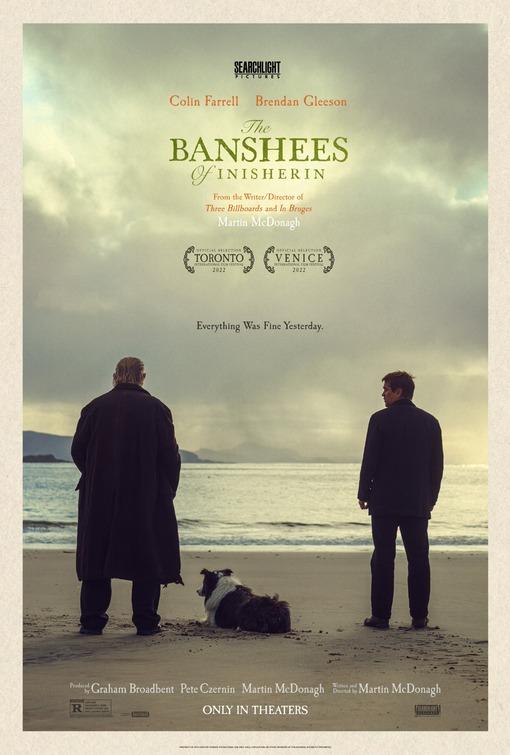 The Banshees of Inisherin (Theaters)
Starring: Colin Farrell, Brendan Gleeson, Kerry Condon, Barry Keoghan, Pat Shortt, Gary Lydon
Directed by: Martin McDonagh
Plot: Lifelong friends Pádraic and Colm, find themselves at an impasse when Colm unexpectedly puts an end to their friendship. A stunned Pádraic, aided by his sister Siobhán and troubled young islander Dominic, endeavors to repair the relationship, refusing to take no for an answer. But Pádraic's repeated efforts only strengthen his former friend's resolve and when Colm delivers a desperate request, events swiftly escalate, with shocking consequences.
RT Freshness: 100%
Critic Consensus: "Featuring some of Martin McDonagh's finest work and a pair of outstanding lead performances, The Banshees of Inisherin is a finely crafted feel-bad treat"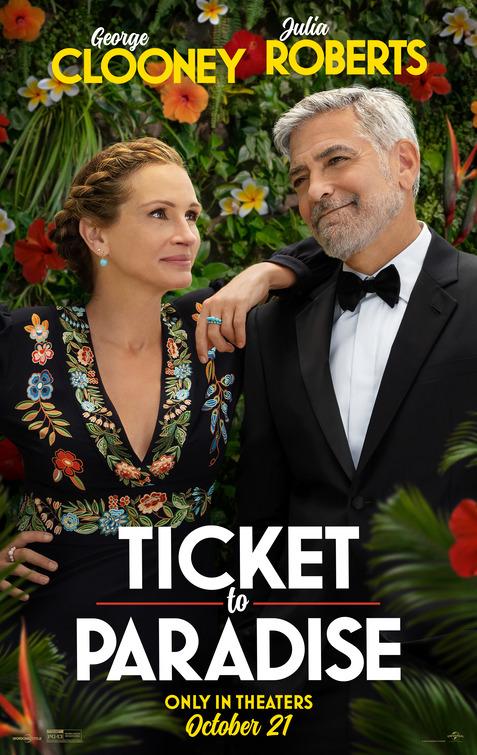 Ticket to Paradise (Theaters)
Starring: Julia Roberts, George Clooney, Kaitlyn Dever, Billie Lourd, Maxime Bouttier, Sean Lynch
Directed by: Ol Parker
Plot: A divorced couple teams up and travels to Bali to stop their daughter from making the same mistake they think they made 25 years ago.
RT Freshness: 58%
Critic Consensus: "Ticket to Paradise may not send viewers all the way to the promised land, but this reunion for a pair of megawatt stars is still an agreeably frothy good time"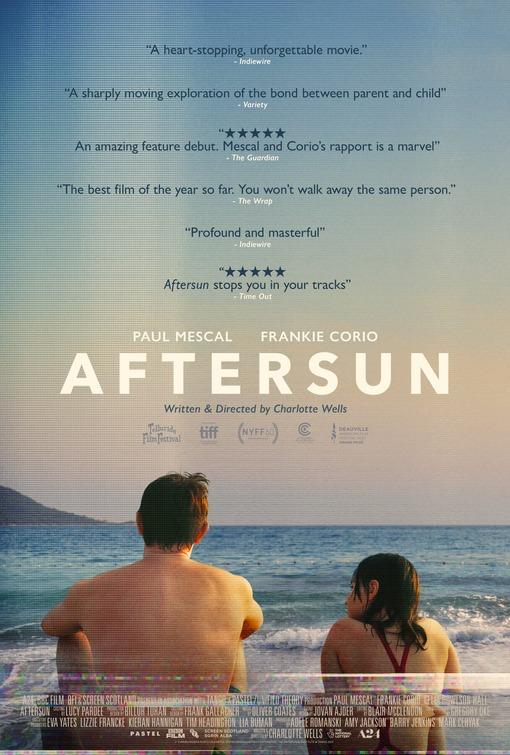 Aftersun (Theaters)
Starring: Paul Mescal, Frankie Corio, Celia Rowlson-Howe, Kayleigh Coleman, Sally Messham, Harry Peridos
Directed by: Charlotte Wells
Plot: At a fading vacation resort, 11-year-old Sophie treasures rare time together with her loving and idealistic father, Calum. As a world of adolescence creeps into view, beyond her eye Calum struggles under the weight of life outside of fatherhood. Twenty years later, Sophie's tender recollections of their last holiday become a powerful and heartrending portrait of their relationship, as she tries to reconcile the father she knew with the man she didn't.
RT Freshness: 97%
Critic Consensus: "Led by Frankie Corio's tremendous performance, Aftersun deftly ushers audiences to the intersection between our memories of loved ones and who they really are"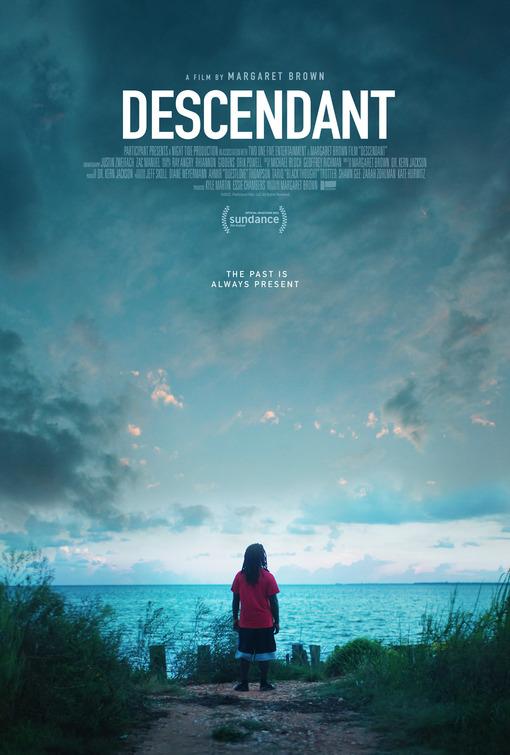 Descendant (Theaters and Netflix)
Starring: Margaret Brown
Directed by: Margaret Brown
Plot: Documentary filmmaker Margaret Brown returns to her hometown of Mobile, Alabama to document the search for and historic discovery of The Clotilda, the last known ship to arrive in the United States, illegally carrying enslaved Africans.
RT Freshness: 100%
Critic Consensus: "Descendant serves as a fantastically compelling example of how history can be reclaimed — and a stirring tribute to a resilient community"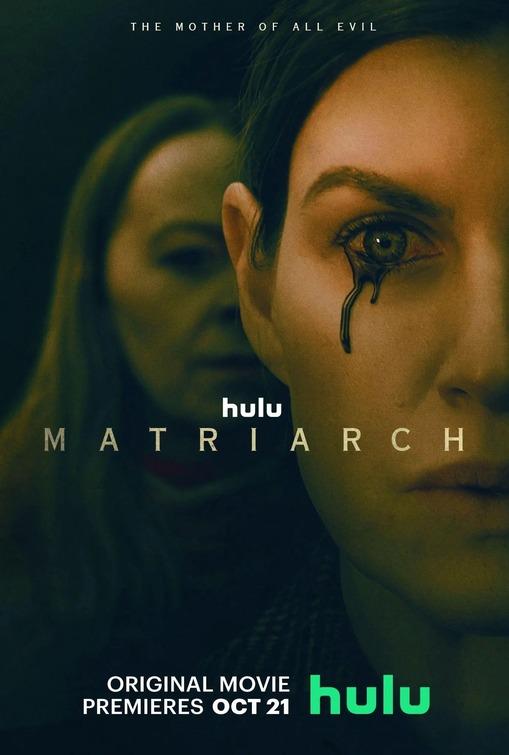 Matriarch (Hulu)
Starring: Jemima Rooper, Kate Dickie, Sarah Paul, Simon Meacock, Christina Cole, Franc Ashman
Directed by: Ben Steiner
Plot: After an overdose nearly takes her life, Laura Birch escapes from the high-stakes pressure of the advertising world to return to her roots. Accepting an invitation home from her estranged mother, Laura hopes the time away in the secluded English village will help calm the demons raging inside of her. She soon discovers that the locals of the town are all protecting an unspeakably dark secret–a secret that involves not only her mother but her own terrifying destiny as well.
RT Freshness: N/A
Critic Consensus: N/A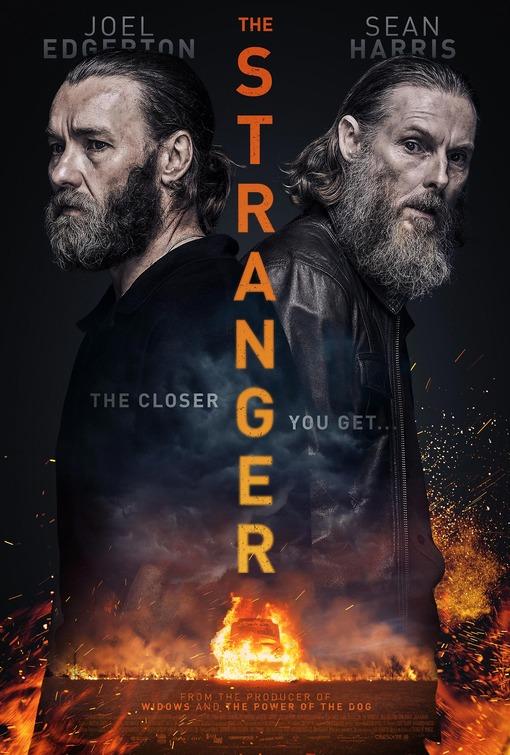 The Stranger (Netflix)
Starring: Joel Edgerton, Sean Harris, Jada Alberts, Steve Mouzakis, Ewan Leslie, Fletcher Humphreys, Jeff Lang
Directed by: Thomas Wright
Plot: A friendship forms between two strangers. For Henry Teague, worn down by a lifetime of physical labor, this is a dream come true. His new friend Mark becomes his savior and ally. However, neither is who they appear to be, each carry secrets that threaten to ruin them — and in the background, one of the nation's largest police operations is closing in.
RT Freshness: 95%
Critic Consensus: N/A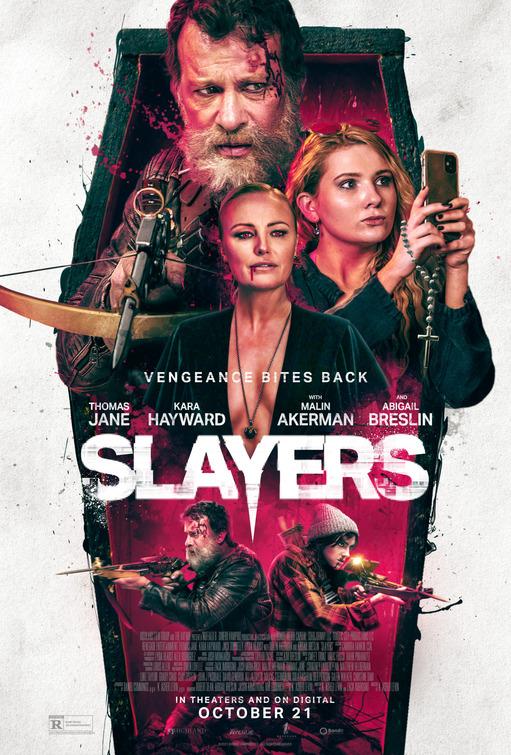 Slayers (Theaters and Digital)
Starring: Thomas Jane, Kara Hayward, Malin Ackerman, Abigail Breslin, Jack Donnelly, Lydia Hearst, Adam Ambruso
Directed by: K. Asher Levin
Plot: A group of superstar influencers are drawn to a reclusive billionaire's mansion only to find themselves trapped in the lair of an evil vampire. The only way out is to be saved by a famous online gamer and an old school vampire hunter.
RT Freshness: N/A
Critic Consensus: N/A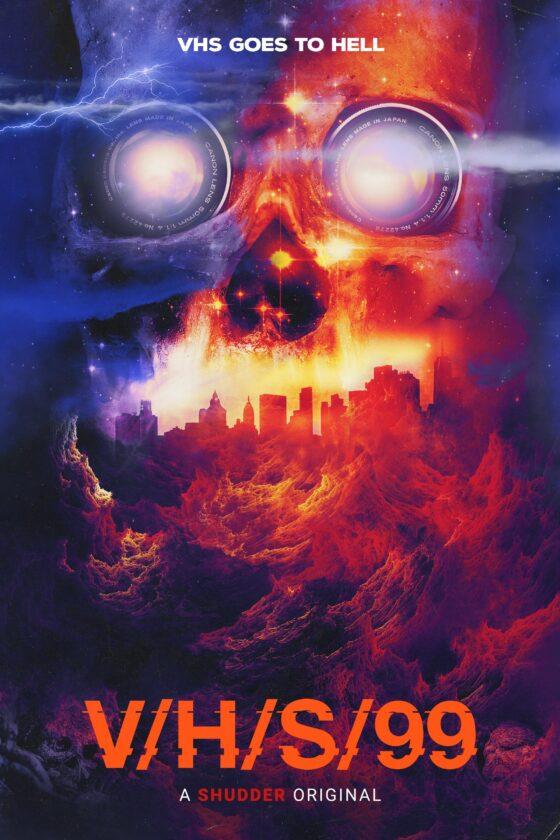 V/H/S/99 (Shudder)
Starring: Kim Abunuwara, Duncan Anderson, Kyle Bales, Verona Blue, Janna Bossier, Archeleus Cristano
Directed by: Flying Lotus, Maggie Levin, Tyler MacIntyre, Johannes Roberts, Joseph Winter, Vanessa Winter
Plot: A thirsty teenager's home video leads to a series of horrifying revelations.
RT Freshness: 70%
Critic Consensus: N/A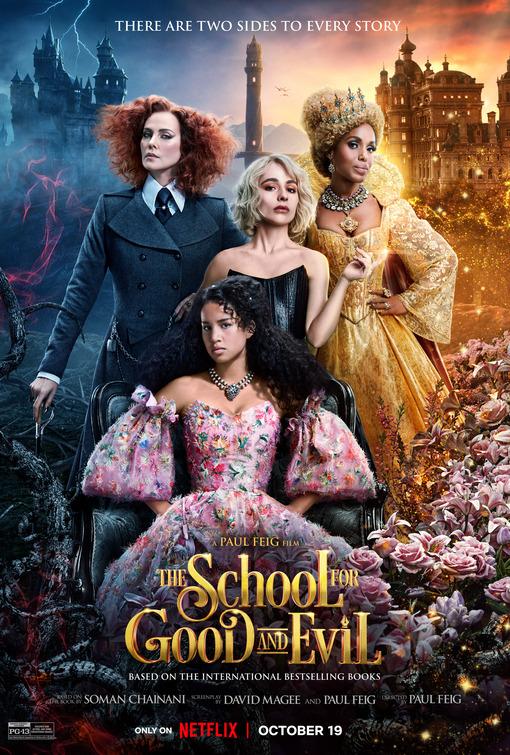 The School for Good and Evil (Netflix)
Starring: Sophia Anne Caruso, Sofia Wylie, Charlize Theron, Michelle Yeoh, Laurence Fishburne, Ben Kingsley, Kerry Washington, Cate Blanchett
Directed by: Paul Feig
Plot: Best friends Sophie and Agatha find themselves on opposing sides of an epic battle when they're swept away into an enchanted school where aspiring heroes and villains are trained to protect the balance between Good and Evil.
RT Freshness: 35%
Critic Consensus: "The cast is game and the visuals are dazzling, but a deeply derivative narrative menas The School for Good and Evil flunks on the storytelling front"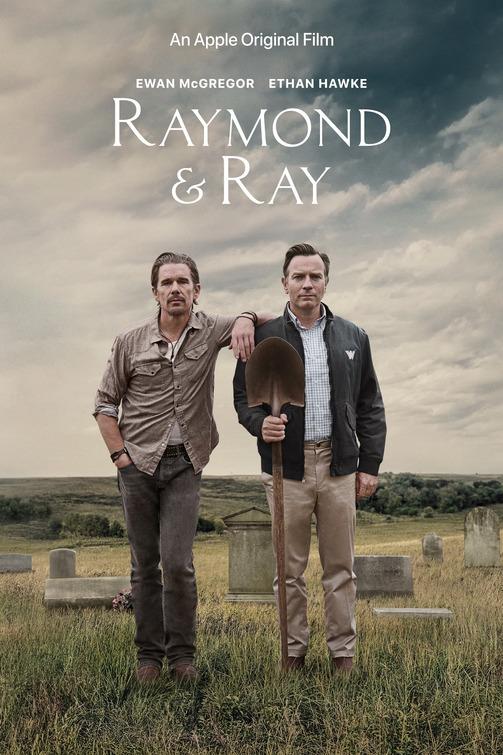 Raymond & Ray (Apple TV+)
Starring: Ethan Hawke, Ewan McGregor, Maribel Verdu, Tom Bower, Vondie Curtis Hall, Sophie Okonedo
Directed by: Rodrigo Garcia
Plot: Half-brothers Raymond and Ray have lived in the shadow of a terrible father. Somehow, they still each have a sense of humor, and his funeral is a chance for them to reinvent themselves. There's anger, there's pain, there's folly, there might be love, and there's definitely gravedigging.
RT Freshness: 48%
Critic Consensus: "Ethan Hawke and Ewan McGregor are almost — but not quite — compelling enough to make up for Raymond & Ray's listless narrative"
I'm like the J. Jonah Jameson of Everything Action, writing and editing and constantly demanding pictures of Spider-Man.
Admit One
aftersun
black adam
descendant
dwayne johnson
george clooney
hulu
julia roberts
matriarch
netflix
new in theaters
raymand and ray
shudder
slayers
streaming
the banshees of inisherin
the school for good and evil
the stranger
ticket to paradise
vhs99