Preview of Pax Unplugged 2022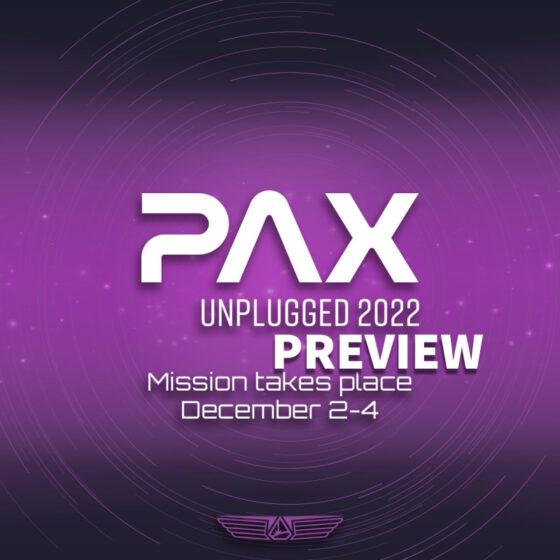 It's that time again when you should turn off the game consoles, power down the PCs, and get back to old fashion paper and dice gaming. Pax Unplugged is returning to the Philadelphia Convention Center this December 2nd to 4th.  This will be 3 days of panels, workshops, crafting, shopping, and tabletop gaming provided by industry leaders and fans. You can find almost every type of board game to buy in the vendor hall. Learn a new interest in a panel discussion. See the newest games in development from publishers and indie devs. And make new connections with other board game fans thru hours of play! Our preview of Unplugged will give you a quick rundown of things to check out.
Expo Hall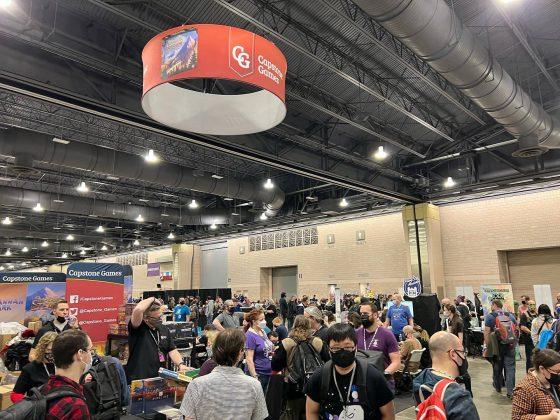 With over 200 vendors in the Expo Hall, there are lots of products and people to see. From new games, accessories, and collectibles to discover, you will surely be spending some time looking around here. This is a great spot to see the latest games being developed and meet the creative minds behind them. Many vendors will also be running game testing or preview builds of their games and are eager for players to stop by. There are free giveaways,  contests, and pop-up events that make exploring the Expo Hall exciting and fresh every few hours, so get your comfortable footwear ready. You might also want to bring a carrying bag in case you see some items you would like to buy.
Classic Cardboard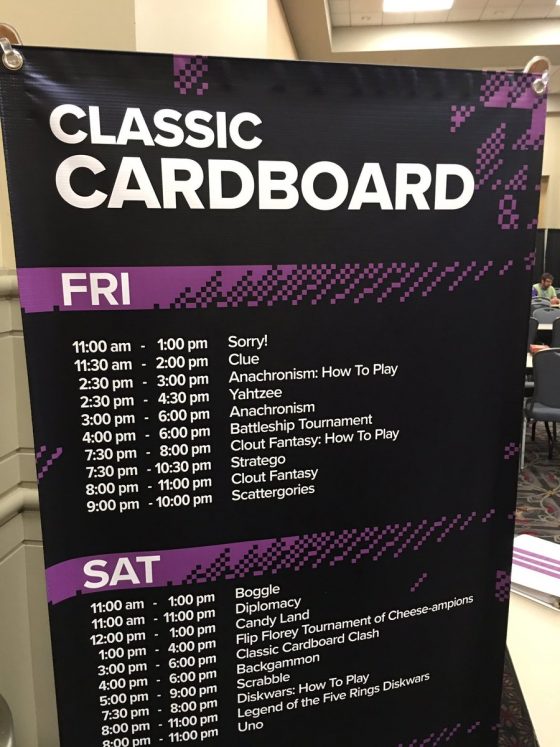 Looking for some retro titles to play? The Classic Cardboard room is the place at Unplugged to crack into a box of nostalgia. You can find games that had catchy commercial tunes like Guess Who, Mall Madness, Pizza Party, and Operation, with a few updated variants of the games. You will also find obscure titles like Chutes and Ladders the VCR Game, Aggravation, and Go For It! In past trips, we've unwinded in this room to chill and causally play thru some old games. The more obscure and strange, the better. The selection in the Classic room is interesting and is gets updated year after year, so we can't wait to see what kinds of hidden gems we will try.
Tournaments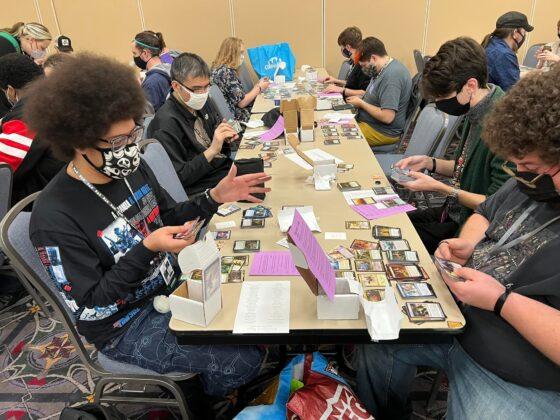 Want to see how you rank among the other gamers? Enter into one of the many tournaments happening throughout Unplugged. Bring a few decks for Magic: The Gathering, Pokemon TCG or Hero Realms. See if can be the best monster in a 96-player championship of King of Tokyo. Or team up with a partner to be a title master in Azul. There are various titles to sign up for and some require an entry fee and early sign up so visit this link to see games.
Special Guests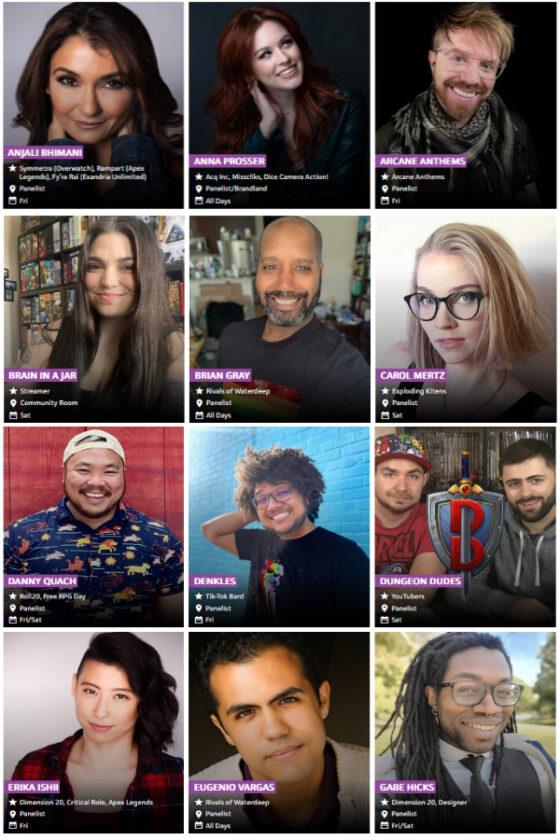 From voice actors to game designers, content creators and super fans, Unplugged will feature over 40 special guests to see. Some will be hosting panels throughout the events, others will be meeting fans in the community room and many can be found roaming the show floor. You can see the complete guest list here.
Pin Trading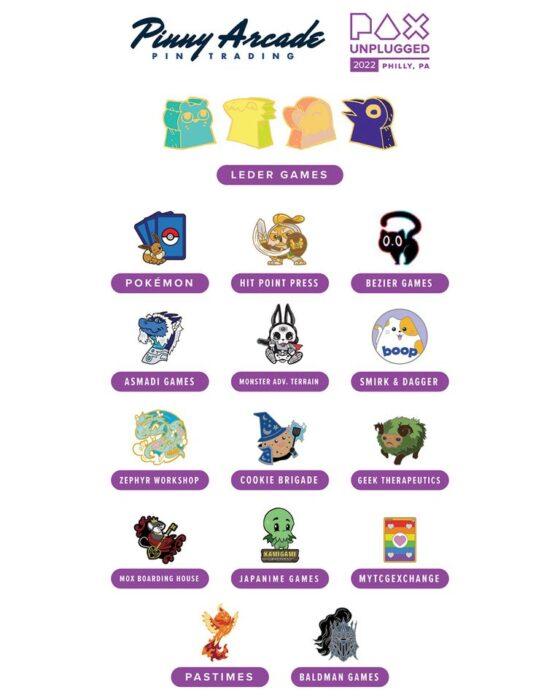 Are you a Pin completionist? Looking to get collect Pax Pins from previous events? Then check out the Pin trading boards and groups at Unplugged to get the new shiny piece to add to your collection. Unplugged will have their pins on sale in the merch booths and various vendors will have their own pins for sale. You might come across other pin collectors that is willing to do a swap, so bring your duplicates and extras just in case.
OMEGATHON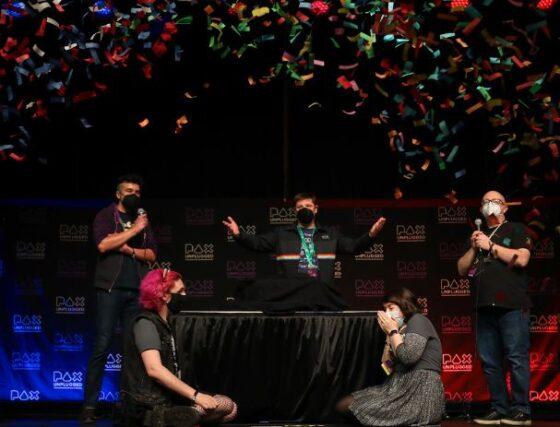 Need a break, but want to continue the gaming action? Stop by Omegathon, a super-size tournament that pits 20 contestants against each other in all genres of tabletop games. The opening rounds begin Friday and go on until the last two players compete in the Final Round. Cheer for your favorite players, clap for defeated foes and feel the rush of a winner takes all gaming experience.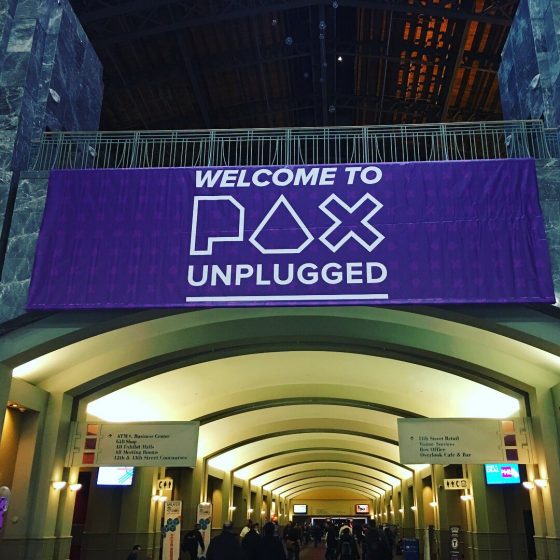 Give your eyes a break from screens and monitors, and go experience analog gaming. Whether you are filling out your first character sheet, strategizing optimal resource management, or activating trap cards, there are has a ton of exciting stuff to do for gamers of all skill levels. There are fun vendors to see and opportunities to shop for early holiday items. Tickets start at $37 for a day badge (before taxes and fees) and $78 for a 3-Day badge. Sunday Kids badge for ages 12 and younger is $12. It's better to grab badges before you go in case the day you want sells out. You can purchases badges here.
We have been looking forward to revisiting Pax Unplugged and plan for a solid lineup of things to cover when we attend this weekend. We'll be posting some pictures on our social media accounts of random things we will discover, and might even bump into you on the show floor. In the meantime, you can visit our past coverage of Unplugged from the past here.
Bitten by a radioactive video store rental employee and overcome by Pac-Man fever, Chris seeks new comic books, games, and movies to review.
Board game convention
board games
boardgames
Conventions
Game Convention
Gaming
PA
PAX
pax unplugged
Pax Unplugged 2022
tabletop
tabletop gaming