Here's what's new in theaters and on streaming this weekend, it's Admit One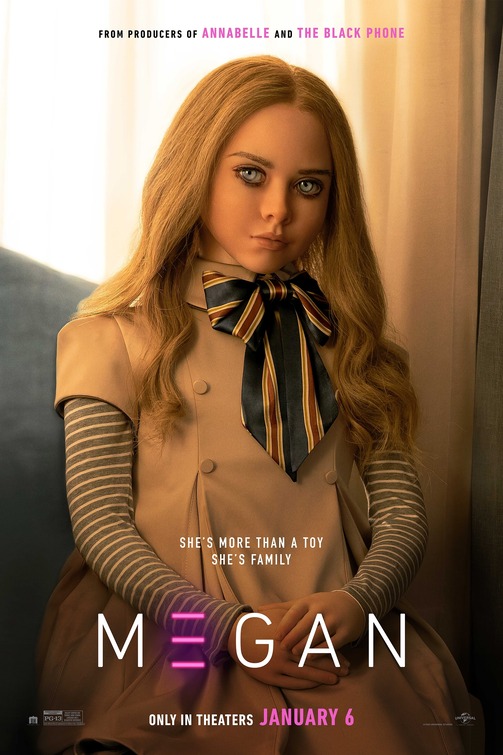 M3Gan (Theaters)
Starring: Allison Williams, Violet McGraw, Ronny Chieng, Brian Jordan Alvarez, Jen Van Epps, Jenna Davis
Directed by: Gerard Johnstone
Plot: A robotics engineer at a toy company builds a life-like doll that begins to take on a life of its own.
Rotten Tomatoes Freshness: 94%
Critic Consensus: "Unapologetically silly and all the more entertaining for it, M3GAN is the rare horror-comedy that delivers chuckles as effortlessly as chills"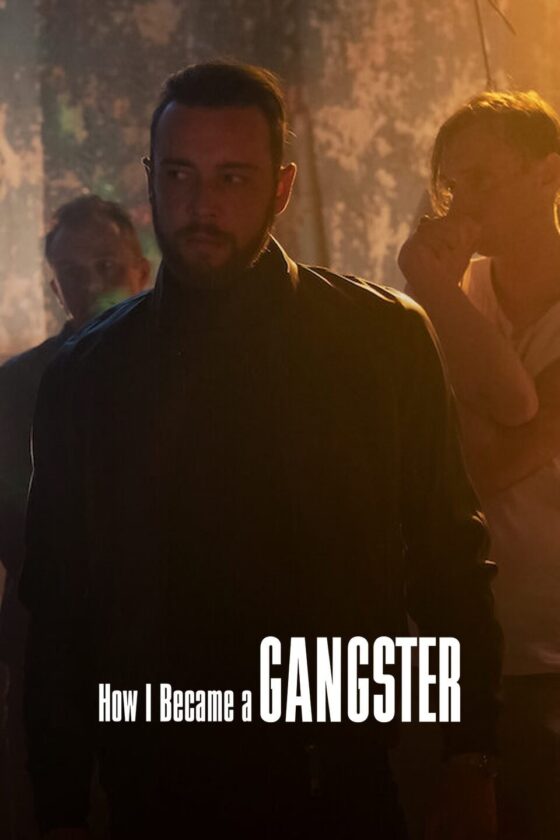 How I Became a Gangster (Netflix)
Starring: Marcin Kowalczyk, Tomasz Wlosok, Natalia Szroeder, Natalia Siwiec, Jan Frycz, Adam Woronowicz
Directed by: Maciej Kawulski
Plot: An ambitious gangster works his way up the ranks of Warsaw's criminal underworld and ultimately takes his shot at the big time.
RT Freshness: N/A
Critic Consensus: N/A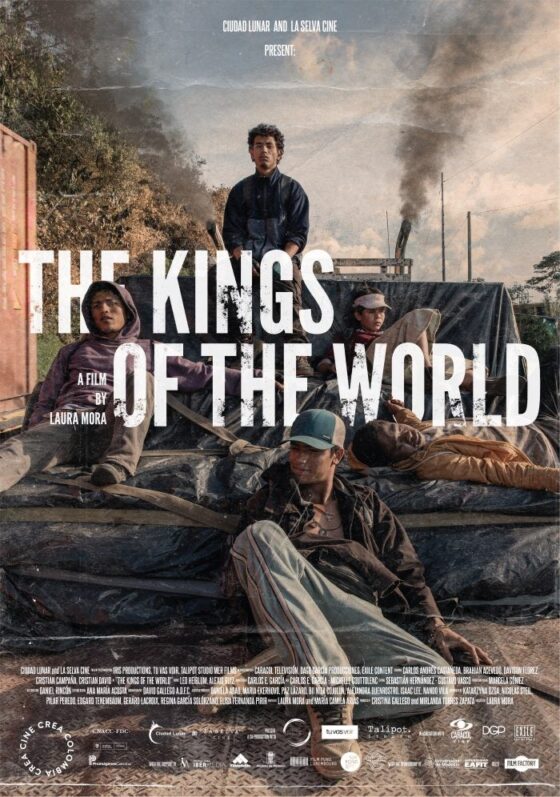 The Kings of the World (Netflix)
Starring: Carlos Andrés Castañeda, Davidson Andres Florez  ,Brahian Stiven Acevedo  ,Cristian Campaña, Cristian David
Directed by: Laura Mora
Plot: Follows five young men and about the marginalized, excluded humanity who seeks a place in the world.
RT Freshness: 88%
Critic Consensus: N/A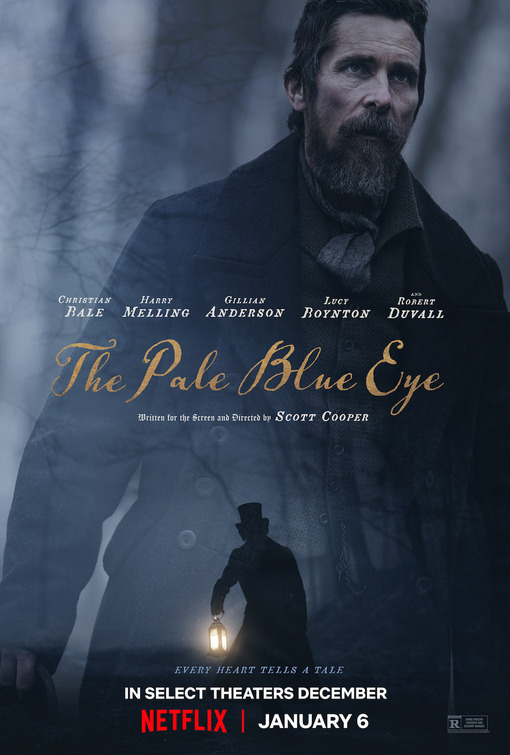 The Pale Blue Eye (Netflix)
Starring: Christian Bale, Harry Melling, Gillian Anderson, Lucy Boynton, Robert Duvall
Directed by: Scott Cooper
Plot: West Point, 1830. In the early hours of a gray winter morning, a cadet is found dead. But after the body arrives at the morgue, tragedy becomes savagery when it's discovered that the young man's heart has been skillfully removed. Fearing irreparable damage to the fledgling military academy, its leaders turn to a local detective, Augustus Landor, to solve the murder. Stymied by the cadets' code of silence, Landor enlists the help of one of their own to pursue the case, an eccentric cadet with a disdain for the rigors of the military and a penchant for poetry — a young man named Edgar Allan Poe.
RT Freshness: 67%
Critic Consensus: "The Pale Blue Eye lacks its source material's piercing gaze, but this well-cast mystery is just intriguing enough to investigate"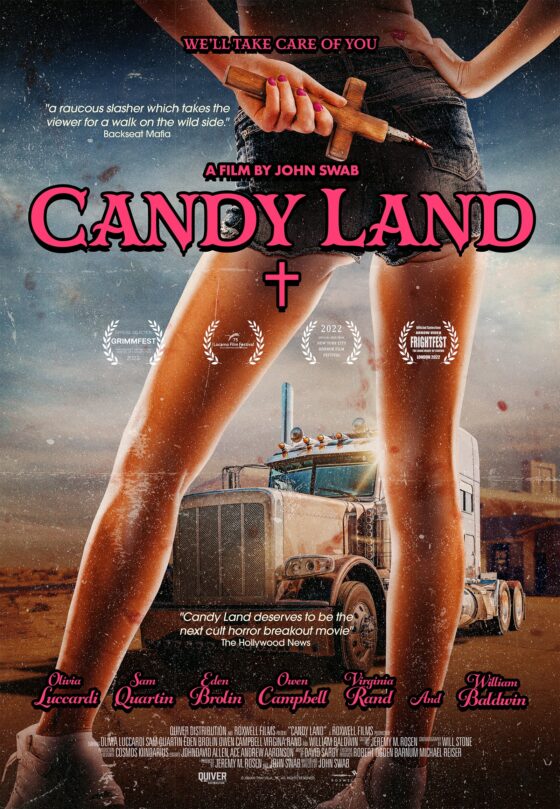 Candy Land (Theaters and Digital/VOD)
Starring: Olivia Luccardi, Sam Quartin, Eden Brolin, Owen Campbell, Virginia Rand, William Baldwin
Directed by: John Swab
Plot: A seemingly naive and devout young woman finds her way in the underground world of truck stop sex workers a.k.a. "lot lizards."
RT Freshness: 90%
Critic Consensus: N/A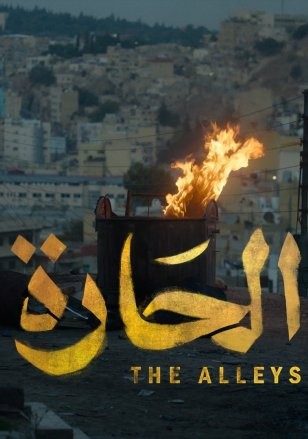 The Alleys (Netflix)
Starring: Emad Azmi, Baraka Rahmani, Monther Rayahnah, Nadira Omran, Maisa Abd Elhadi
Directed by: Bassel Ghandour
Plot: In a claustrophobic East Amman neighborhood, where gossip and violence run rampant, Ali, a hustler who pretends to be a businessman, has a secret relationship with Lana. Their romance is kept hidden until one day Lana's mother, Aseel, is blackmailed with a video of the young couple. Hoping to avoid public embarrassment, Aseel discreetly convinces Abbas, a ruthless gangster, to put a stop to it… but things do not go so smoothly.
RT Freshness: 71%
Critic Consensus: N/A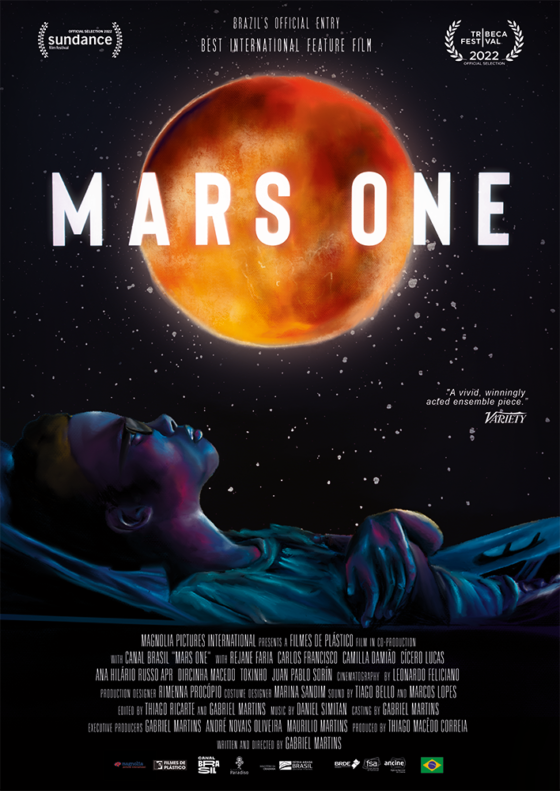 Mars One (Theaters and Netflix)
Starring: Rejane Faria, Carlos Francisco, Camilla Damião, Cícero Lucas, Ana Hilario, Russo Apr
Directed by: Gabriel Martins
Plot: A lower middle class family undergoes a series of challenging and profound changes, reinventing themselves and their family ties along the way.
RT Freshness: 100%
Critic Consensus: N/A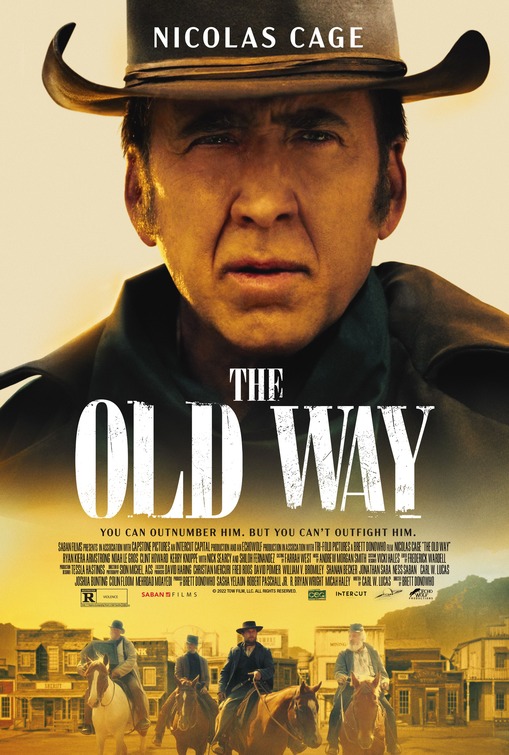 The Old Way (Theaters)
Starring: Nicolas Cage, Ryan Kiera Armstrong, Clint Howard, Abraham Benrubi, Nick Searcy, Noah Le Gros
Directed by: Brett Donowho
Plot: An old gunslinger and his daughter must face the consequences of his past, when the son of a man he murdered years ago arrives to take his revenge.
RT Freshness: 36%
Critic Consensus: N/A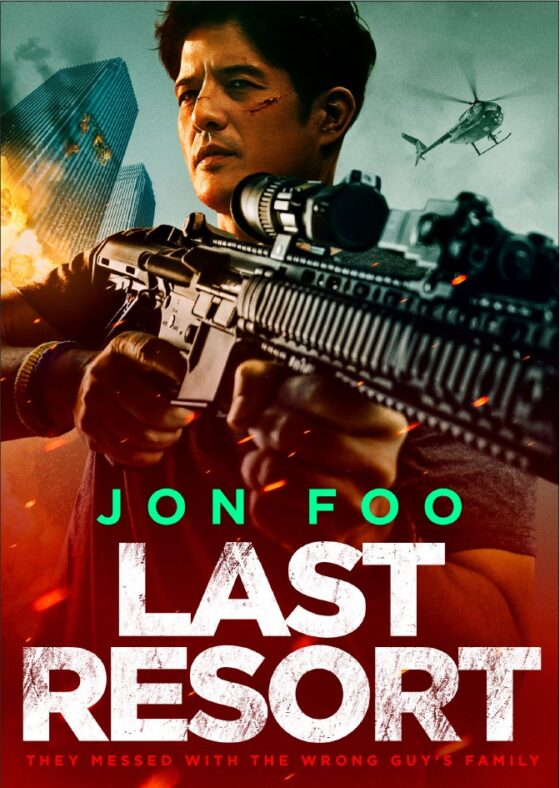 Last Resort (Theaters)
Starring: Jon Foo, Clayton Norcross, David Ismalone, Julaluck Ismalone, Angelina Ismalone, Chalad Na Songkhla
Directed by: Jean-Marc Minéo
Plot: A former special forces soldier becomes a one-man army when his wife and daughter are taken hostage during a bank robbery. As he neutralizes the gang of thieves, the lives of millions hang in the balance when a lethal toxin is stolen from the vault.
RT Freshness: N/A
Critic Consensus: N/A
I'm like the J. Jonah Jameson of Everything Action, writing and editing and constantly demanding pictures of Spider-Man.
Admit One
candy land
christian bale
how i became a gangster
jon foo
last resort
m3gan
mars one
netflix
new in theaters
nicolas cage
streaming
the alleys
the kings of the world
the old way
the pale blue eye