Here's what's new in theaters and on streaming this weekend, it's Admit One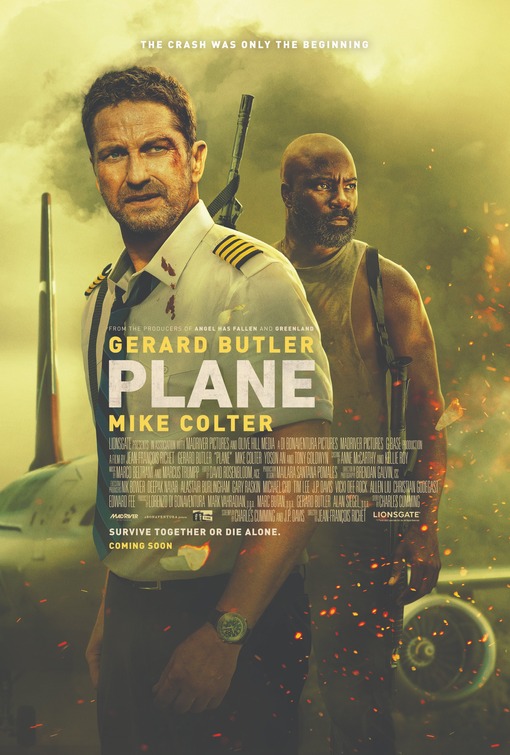 Plane (Theaters)
Starring: Gerard Butler, Mike Colter, Yosan An, Daniella Pineda, Paul Ben-Victor, Remi Adeleke
Directed by: Jean-François Richet
Plot: A pilot finds himself caught in a war zone after he's forced to land his commercial aircraft during a terrible storm.
Rotten Tomatoes Freshness: 71%
Critic Consensus: "Plane charts a standard action-adventure course with its cruising altitude just a few miles above Direct-to-Video — but with Gerard Butler in the cockpit, thriller enthusiasts may still find this a fairly fun flight"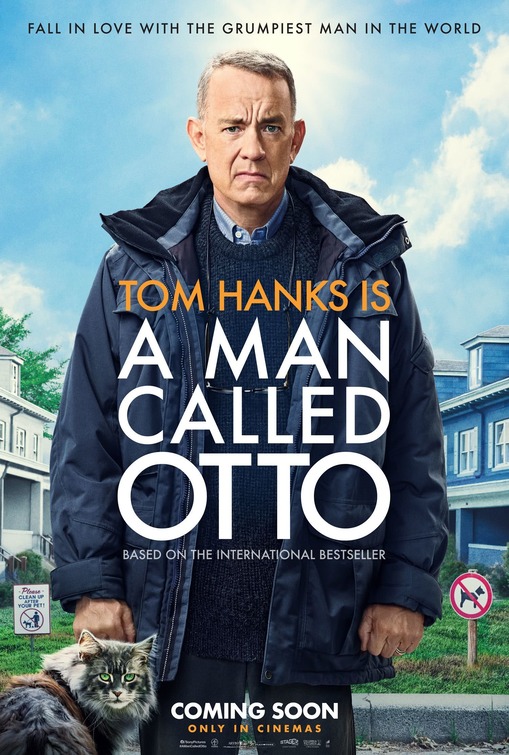 A Man Called Otto (Theaters)
Starring: Tom Hanks, Mack Bayda, Mariana Trevino, Rachel Keller, Manuel Garcia-Rulfo, Cameron Britton
Directed by: Marc Forster
Plot: Otto Anderson is a grumpy widower whose only joy comes from criticizing and judging his exasperated neighbors. When a lively young family moves in next door, he meets his match in quick-witted and very pregnant Marisol, leading to an unexpected friendship that will turn his world upside-down.
RT Freshness: 69%
Critic Consensus: "Check all cynicism at the door and allow A Man Called Otto tug at your heartstrings with its tried-and-true tune — it just might sing"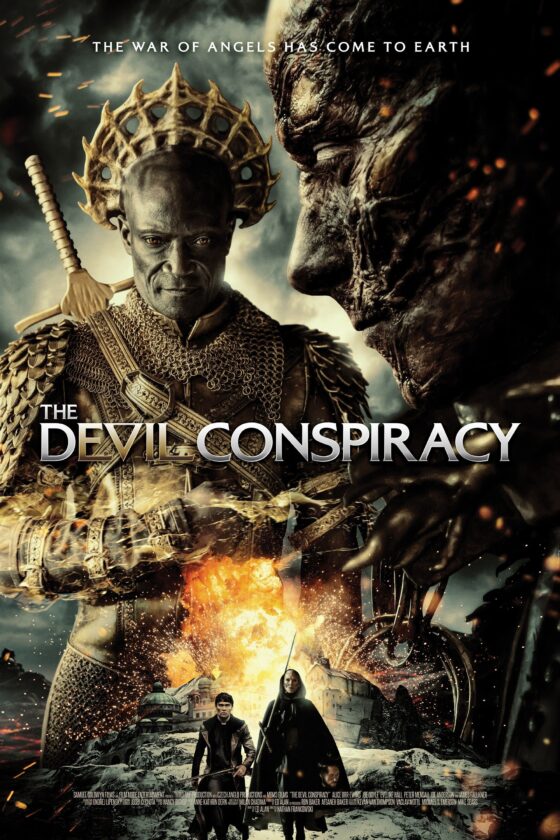 The Devil Conspiracy (Theaters)
Starring: Alice Orr-Ewing, Joe Doyle, Eveline Hall, Peter Mensah, Joe Anderson, Brian Caspe
Directed by: Nathan Frankowski
Plot: A powerful biotech company has breakthrough technology allowing them to clone history's most influential people with just a few fragments of DNA. Behind this company is a cabal of Satanists that steals the shroud of Christ, putting them in possession of Jesus' DNA. The clone will serve as the ultimate offering to the devil. The Archangel Michael comes to earth and will stop at nothing to end the devil's conspiracy.
RT Freshness: 50%
Critic Consensus: N/A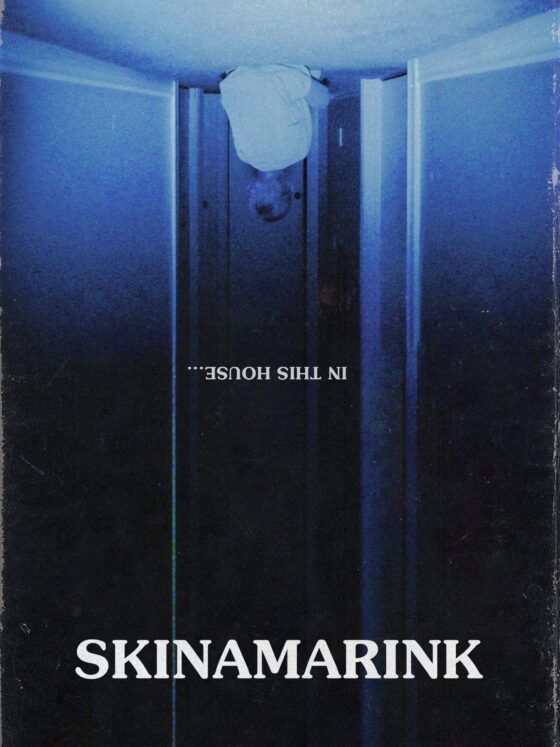 Skinamarink (Theaters)
Starring: Lucas Paul, Dali Rose Tetreault, Ross Paul, Jaime Hill
Directed by: Kyle Edward Ball
Plot: Two children wake up in the middle of the night to find their father is missing, and all the windows and doors in their home have vanished.
RT Freshness: 71%
Critic Consensus: N/A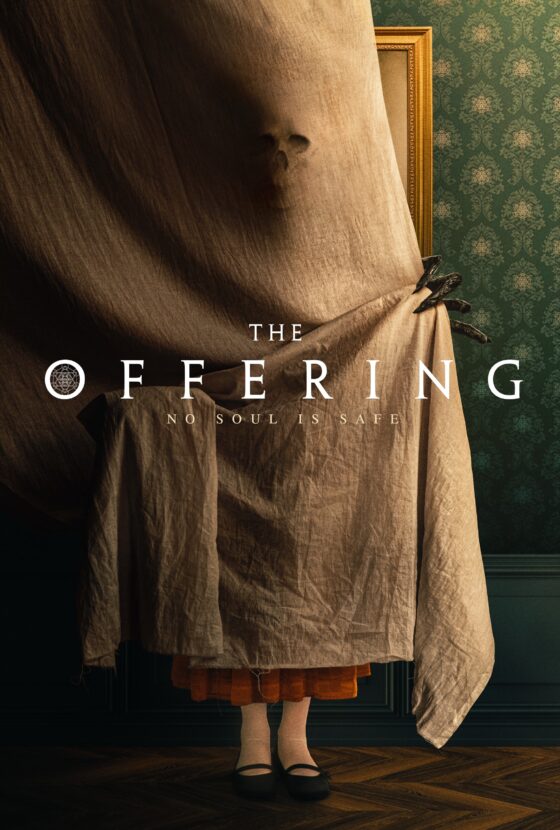 The Offering (Theaters and VOD/Digital)
Starring: Nick Blood, Emily Wiseman, Allan Corduner, Paul Kaye, Danile Ben Zenou
Directed by: Oliver Park
Plot: In the wake of a young Jewish girl's disappearance, the son of a Hasidic funeral director returns home with his pregnant wife in hopes of reconciling with his father. Little do they know that directly beneath them in the family morgue, an ancient evil with sinister plans for the unborn child lurks inside a mysterious corpse.
RT Freshness: 92%
Critic Consensus: N/A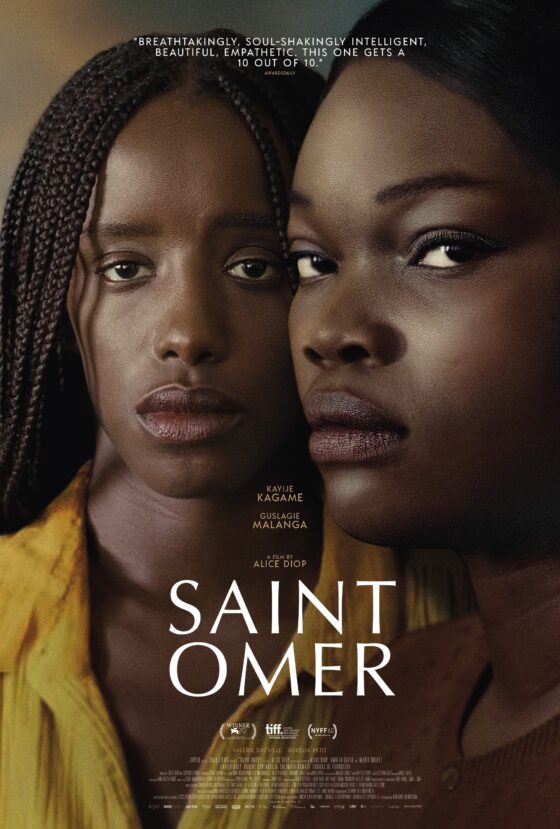 Saint Omer (Theaters)
Starring: Kayije Kagame, Guslagie Malanga, Valérie Dréville, Ege Güner, Atillahan Karagedik, Mustili
Directed by: Alice Diop
Plot: Young novelist Rama attends the trial of Laurence Coly, a young woman accused of killing her 15-month-old daughter by abandoning her to the rising tide on a beach in northern France. But as the trial continues, the words of the accused and witness testimonies will shake Rama's convictions and call into question our own judgement.
RT Freshness: 96%
Critic Consensus: "A gut-punching contemplation of a woman's immigrant experience, Saint Omer puts a mother on the stand and the audience in the jury box to find humanity in the inhumane"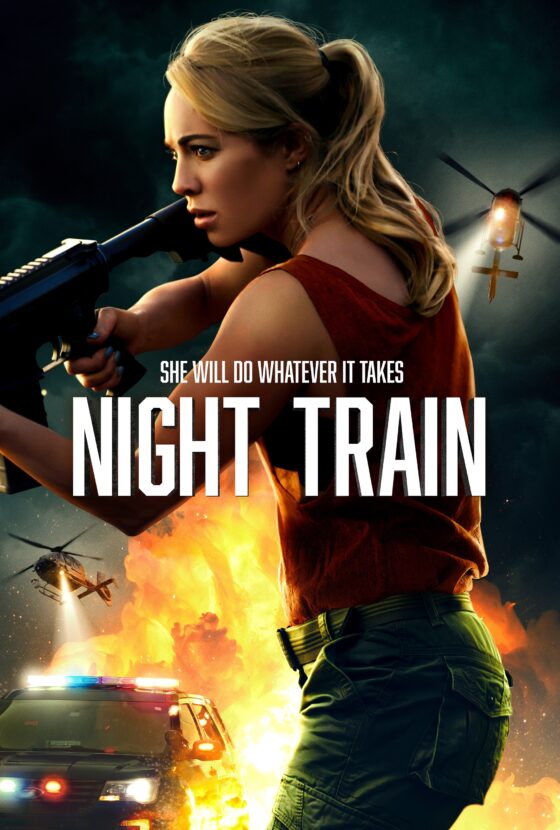 Night Train (Theaters)
Starring: Danielle C. Ryan, Diora Baird, Joseph D. Reitman, Ivan Sergei, Brent Bailey, Kevin Joy
Directed by: Shane Stanley
Plot: Mother Holly McCord is driven to extremes to save the life of her young son. Even if it means hauling black market drugs in her souped-up truck, with the Feds in hot pursuit. With two bounties on her head and her son's life on the line, Holly climbs behind the wheel of "Night Train," ready to outrun, out gun, and outlast them all
RT Freshness: N/A
Critic Consensus: N/A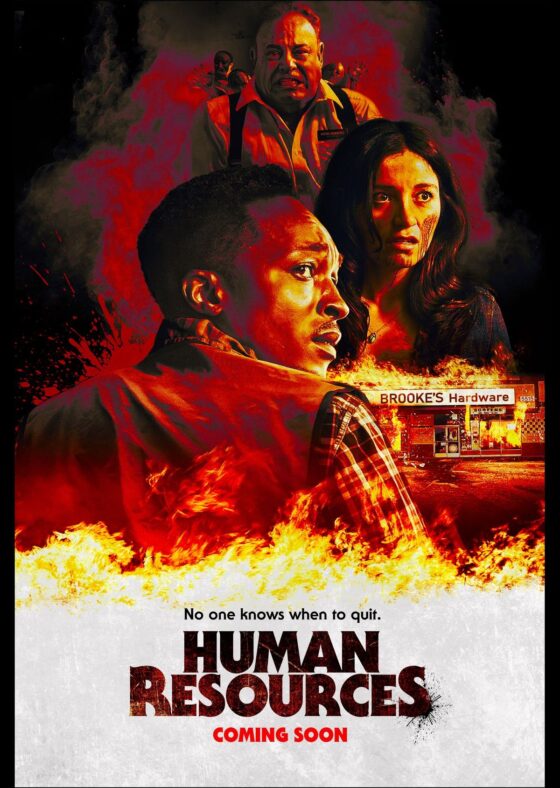 Human Resources (Theaters and VOD/Digital)
Starring: Hugh McCrae Jr, Anthony Candell, Sarah José, Tim Misuradze, Michael Kammerer, Angel Hilton
Directed by: Braden Swope
Plot: After starting a job at a creepy hardware store, Sam Coleman uncovers a shocking mystery involving a missing employee. With the help of Sarah, a cynical coworker, Sam plunges into the dark corners of the store and is forced to confront the terrifying forces that lurk just behind the walls.
RT Freshness: N/A
Critic Consensus: N/A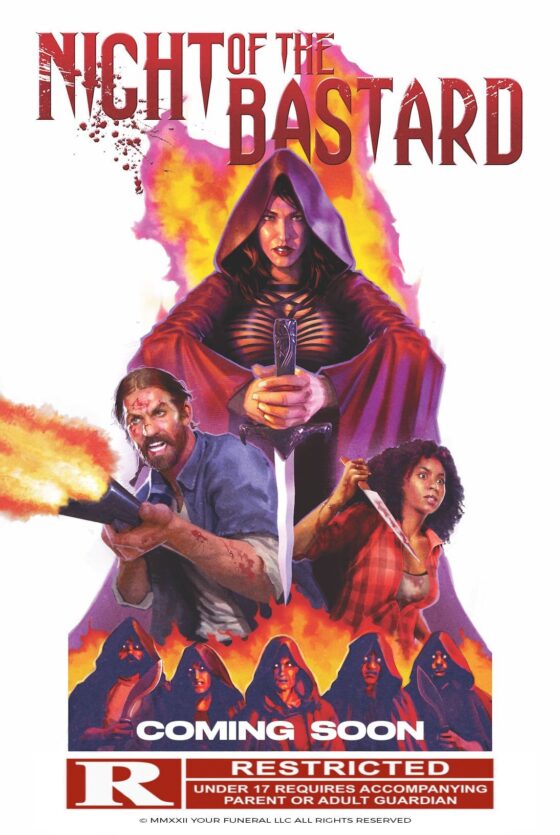 Night of the Bastard (Theaters and VOD/Digital)
Starring: London May, Mya Hudson, Henry Mortensen, Wesley Doloris, Eric Spudic, Hannah Pierce
Directed by: Erik Boccio, London May, Christian Ackerman
Plot: Disgruntled hermit Reed lives a solitary life in the desert. After chasing away a group of youths trying to party near his home, Reed's peaceful life is violently upheaved when a group of savage cultists lay siege to his house. Forced to partner up with one of the party-goers, Reed and his newfound colleague must defend themselves into the night, all while long-buried and disturbing secrets are revealed to him as part of the cult's evil plan.
RT Freshness: N/A
Critic Consensus: N/A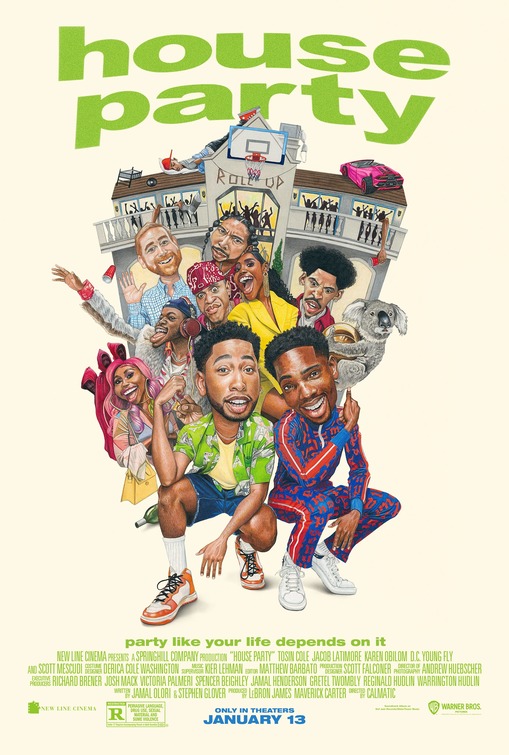 House Party (Theaters)
Starring: Jacob Latimore, Tosin Cole, DC Young Fly, Karen Obilom, Melvin Gregg, Rotimi, Allen Maldonado, Kid Cudi
Directed by: Calmatic
Plot: Aspiring club promoters and best buds Damon and Kevin are barely keeping things together. Out of money, down on their luck and about to lose the roofs over their heads–and freshly fired from their low-lift jobs as house cleaners–the pair needs a huge windfall to make their problems go away. In a 'what the hell?' move, they decide to host the party of the year at an exclusive mansion, the site of their last cleaning job, which just happens to belong to none other than LeBron James.
RT Freshness: 38%
Critic Consensus: N/A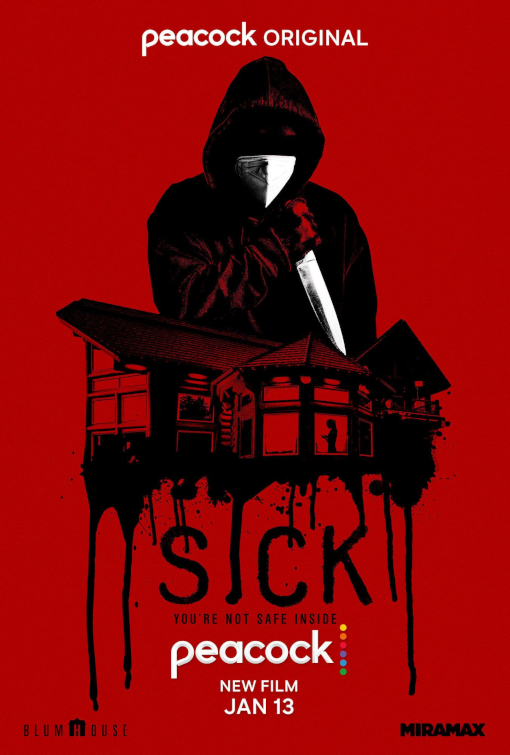 Sick (Peacock)
Starring: Gideon Aldon, Dylan Sprayberry, Bethlehem Million, Jane Adams
Directed by: John Hyams
Plot: As the pandemic steadily brings the world to a halt, Parker and her best friend Miri decide to quarantine at the family lake house alone–or so they think.
RT Freshness: 96%
Critic Consensus: "Smart, self-aware, and all too timely, this slasher co-written by Kevin Williamson is Sick in all the best ways"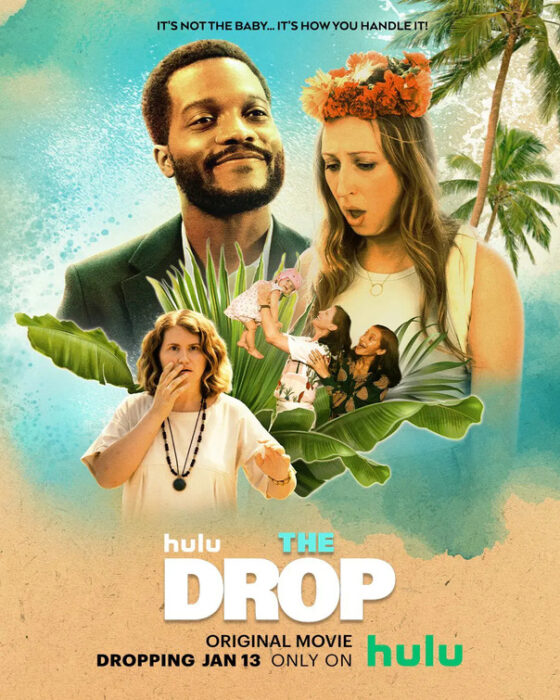 The Drop (Hulu)
Starring: Anna Konkle, Jermaine Fowler, Utkarsh Ambudkar, Jillian Bell, Gene Farber, Elisha Henig
Directed by: Sarah Adina Smith
Plot: A married couple faces a marriage test when one of them drops a baby during a tropical island wedding.
RT Freshness: 67%
Critic Consensus: N/A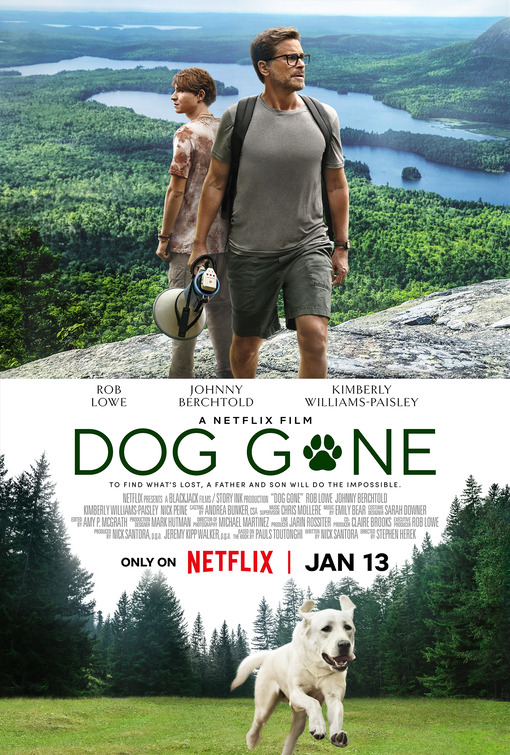 Dog Gone (Netflix)
Starring: Rob Lowe, Johnny Berchtold, Kimberly Williams-Paisley, Susan Gallagher, Nick Peine, Soji Arai
Directed by: Stephen Herek
Plot: After a young man and his beloved dog are separated on the Appalachian Trail, he and his father must begin a desperate search to find him before it's too late.
RT Freshness: N/A
Critic Consensus: N/A
a man called otto
Admit One
dog gone
house party
human resources
new in theaters
night of the bastard
night train
plane
saint omer
sick
skinamarink
the devil conspiracy
the drop
the offering