Here's what's new in theaters and on streaming this weekend, it's Admit One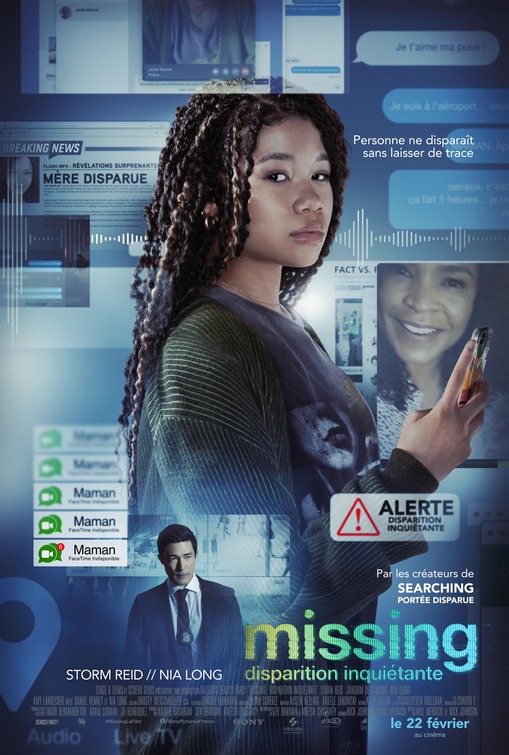 Missing (Theaters)
Starring: Storm Reid, Nia Long, Joaquim de Almeida, Ken Leung, Amy Landecker, Daniel Henney
Directed by: Will Merrick, Nicholas D. Johnson
Plot: When her mother disappears while on vacation in Colombia with her new boyfriend, June's search for answers is hindered by international red tape. Stuck thousands of miles away in Los Angeles, June creatively uses all the latest technology at her fingertips to try and find her before it's too late. But as she digs deeper, her digital sleuthing raises more questions than answers… and when June unravels secrets about her mom, she discovers that she never really knew her at all.
Rotten Tomatoes Freshness: 85%
Critic Consensus: "Missing can strain credulity in its efforts to keep the audience guessing, but a fast pace and relatable fears keep this twisty techno-thriller from completely losing its way"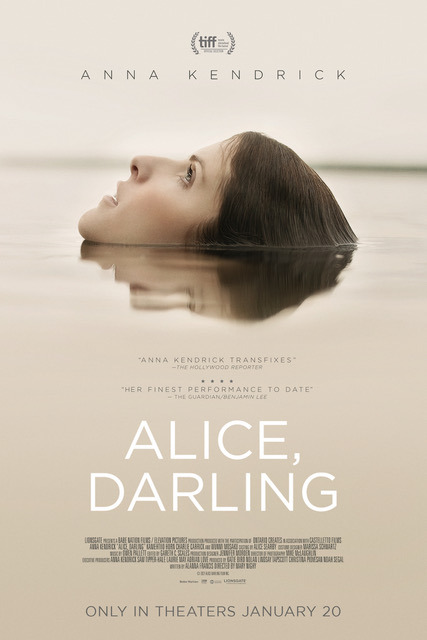 Alice, Darling (Theaters)
Starring: Anna Kendrick, Tiio Horn, Charlie Carrick, Wunmi Mosaku, Farah Merani, Markjan Winnick
Directed by: Mary Nighy
Plot: A young woman trapped in an abusive relationship becomes the unwitting participant in an intervention staged by her two closest friends.
RT Freshness: 82%
Critic Consensus: "Flawed but quietly powerful, Alice, Darling offers a haunting look at how difficult it can be to leave an abusive relationship — and the value of a solid support network"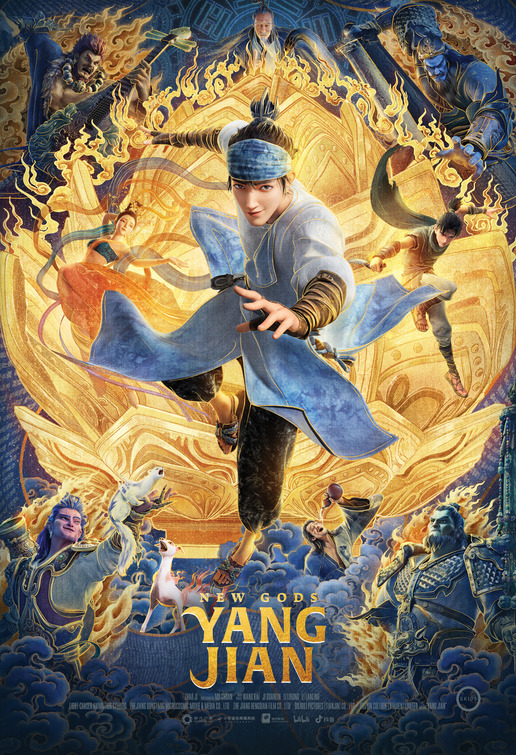 New Gods: Yang Jian (Theaters)
Starring: Nicholas Andrew Louie, Christine Lin, Parry Shen, Luke Naphat, James Sie
Directed by: Ji Zhao
Plot: Thirteen years after Yang Jian (known to some as Erlang Shen) imprisoned his sister beneath a mountain, the once powerful god now scrapes by as a penniless bounty hunter. When a mysterious woman hires him for a new job, Yang Jian soon finds himself chasing down a familiar figure. He must stop Chenxiang, his long-lost nephew, who is in search of the magical lotus lantern that will free his mother, even if it will bring catastrophe. As Yang Jian confronts the actions of his past, he must face a host of dangerous vigilantes seeking the same treasure with the power to alter the balance of their worlds.
RT Freshness: 100%
Critic Consensus: N/A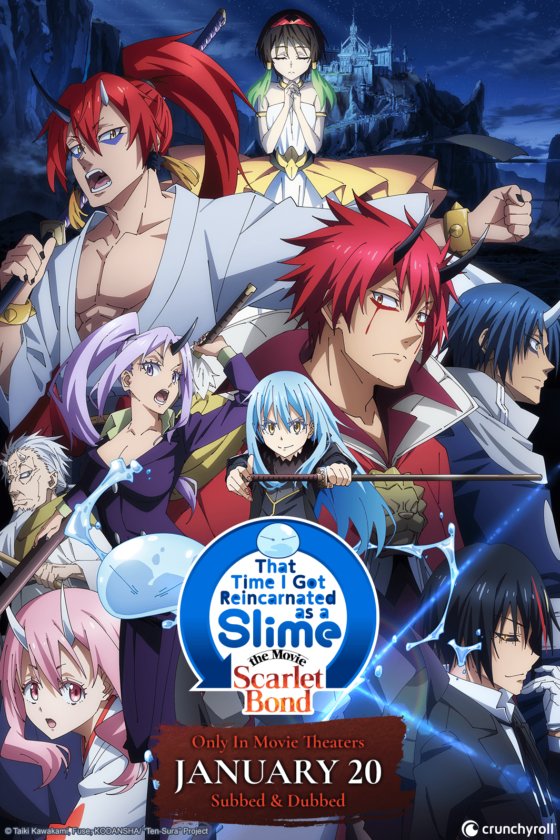 That Time I Got Reincarnated as a Slime the Movie: Scarlet Bond (Theaters)
Starring: Miho Okasaki, Asuna Tomari, Chikahiro Kobayashi, Houchu Ohtsuka, Jun Fukushima, Junichi Yanagita
Directed by: Yasuhito Kikuchi
Plot: A long-running conspiracy is swirling over a mysterious power wielded by the Queen in Raja, a small country west of Tempest. When a slime who evolved into a Demon Lord named Rimuru Tempest crosses paths with Hiiro, a survivor of the Ogre race, an incredible adventure packed with new characters begins. The power of bonds will be put to the test!
RT Freshness: 33%
Critic Consensus: N/A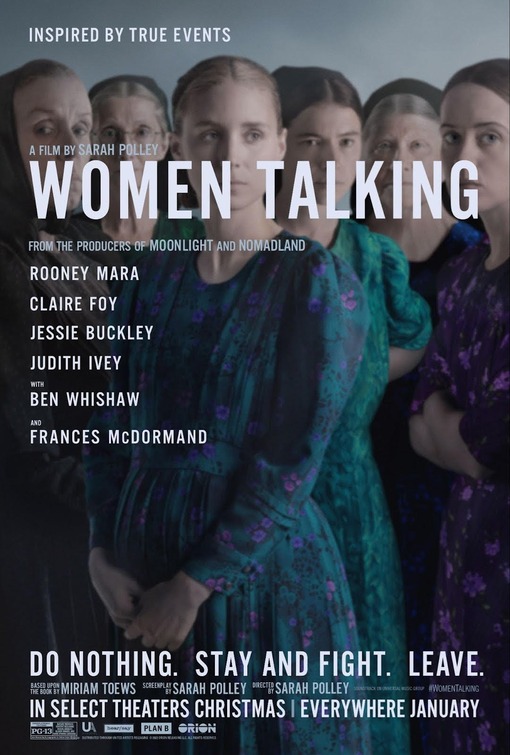 Women Talking (Theaters)
Starring: Rooney Mara, Claire Foy, Jessie Buckley, Judith Ivey, Ben Whishaw, Frances McDormand
Directed by: Sarah Polley
Plot: In 2010, the women of an isolated religious community grapple with reconciling a brutal reality with their faith.
RT Freshness: 91%
Critic Consensus: "While Women Talking sometimes forsakes entertaining drama in favor of simply getting its points across, its message is valuable — and effectively delivered"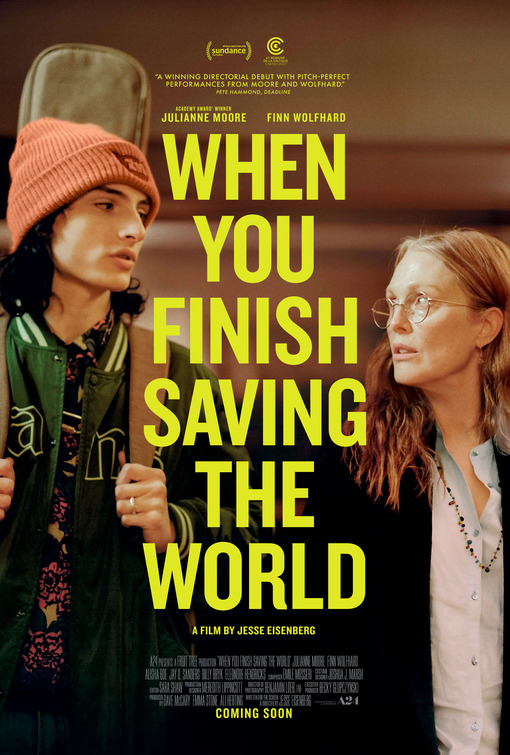 When You Finish Saving the World (Theaters)
Starring: Julianne Moore, Finn Wolfhard, Billy Bryk, Alisha Boe, Jay O. Sanders, Eleonore Hendricks
Directed by: Jesse Eisenberg
Plot: Evelyn and her oblivious son Ziggy seek out replacements for each other as Evelyn desperately tries to parent an unassuming teenager at her shelter, while Ziggy fumbles through his pursuit of a brilliant young woman at school.
RT Freshness: 65%
Critic Consensus: "Its characters may be hard to take, but When You Finish Saving the World makes some cogent sociopolitical points"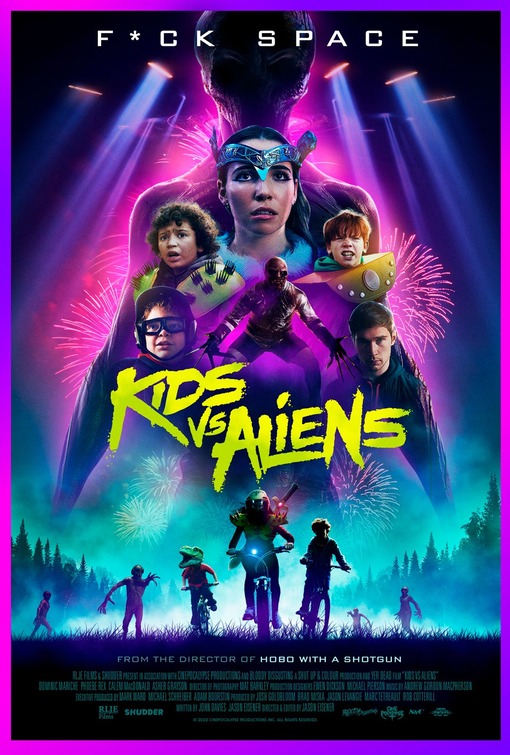 Kids vs Aliens (Theaters and Shudder)
Starring: Dominic Mariche, Phoebe Rex, Calem MacDonald, Asher Grayson, Ben Tector, Emma Vickers
Directed by: Jason Eisener
Plot: All Gary wants is to make awesome home movies with his best buds. All his older sister Samantha wants is to hang with the cool kids. When their parents head out of town one Halloween weekend, an all-time rager of a teen house party turns to terror when aliens attack, forcing the siblings to band together to survive the night.
RT Freshness: 54%
Critic Consensus: N/A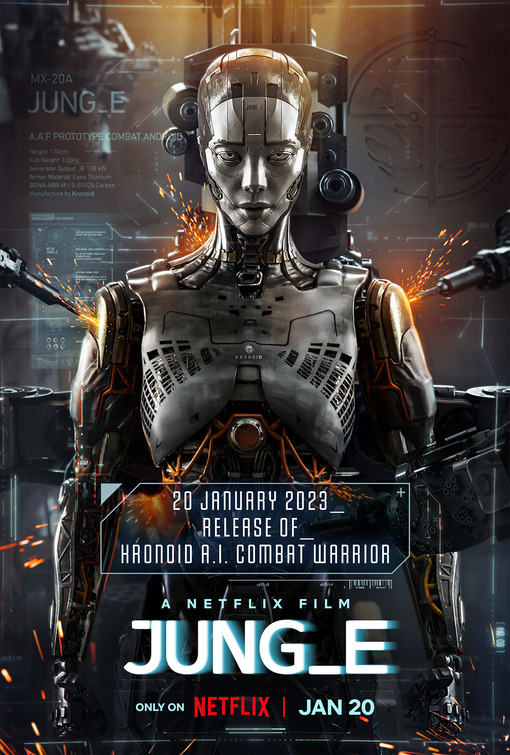 Jung_E (Netflix)
Starring: Kang Soo-Youn, Kim Hyun-joo, Ryu Kyung-soo
Directed by: Yeon Sang-ho
Plot: In a post-apocalyptic 22nd century, a researcher at an AI lab leads the effort to end a civil war by cloning the brain of a heroic soldier — her mother.
RT Freshness: N/A
Critic Consensus: N/A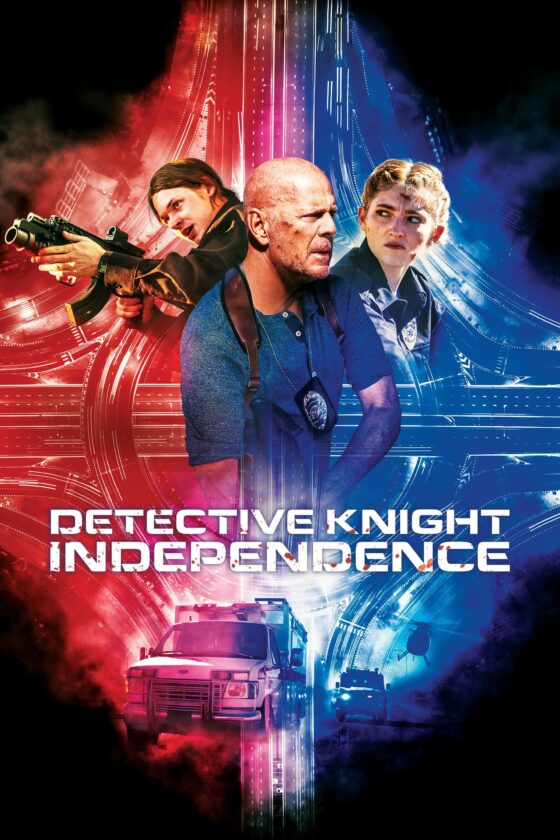 Detective Knight: Independence (Theaters and Digital/VOD)
Starring: Bruce Willis, Lochlyn Munro, Willow Shields, Jack Kilmer, Alvaro Calderon, Trevor Gretsky
Directed by: Edward Drake
Plot: Detective James Knight's last-minute assignment to the Independence Day shift turns into a race against time to stop an unbalanced EMT worker who's posing as a cop.
RT Freshness: 100%
Critic Consensus: N/A
I'm like the J. Jonah Jameson of Everything Action, writing and editing and constantly demanding pictures of Spider-Man.
Admit One
alice darling
detective knight: independence
jung_e
kids vs aliens
missing
netflix
new gods: yang jian
new in theaters
shudder
streaming
That Time I Got Reincarnated as a Slime the Movie: Scarlet Bond
when you finish saving the world
women talking