Here's what's out in theaters and on streaming this weekend, it's Admit One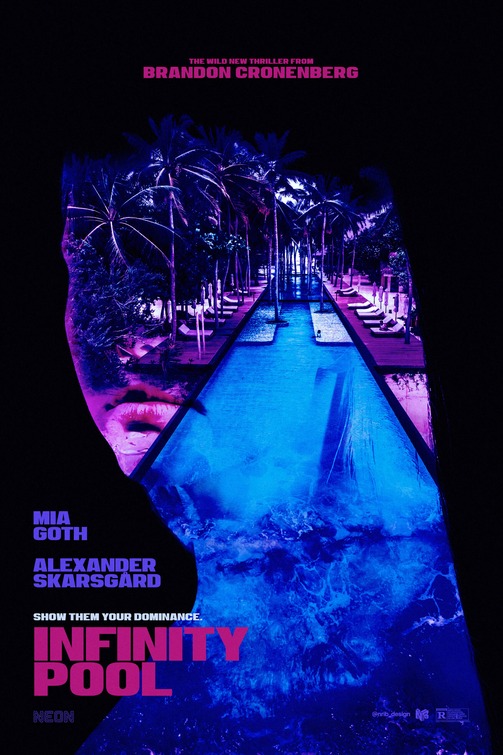 Infinity Pool (Theaters)
Starring: Mia Goth, Alexander Skarsgard, Cleopatra Coleman, Thomas Kretschmann, Amanda Brugel, John Ralston
Directed by: Brandon Cronenberg
Plot: James and Em Foster are enjoying an all-inclusive beach vacation in the fictional island of La Tolqa, when a fatal accident exposes the resort's perverse subculture of hedonistic tourism, reckless violence, and surreal horrors.
Rotten Tomatoes Freshness: 88%
Critic Consensus: "Turbulent waters even for strong swimmers, Infinity Pool provides a visceral all-inclusive retreat of Cronenbergian perversion for those wanting to escape commercial sundries"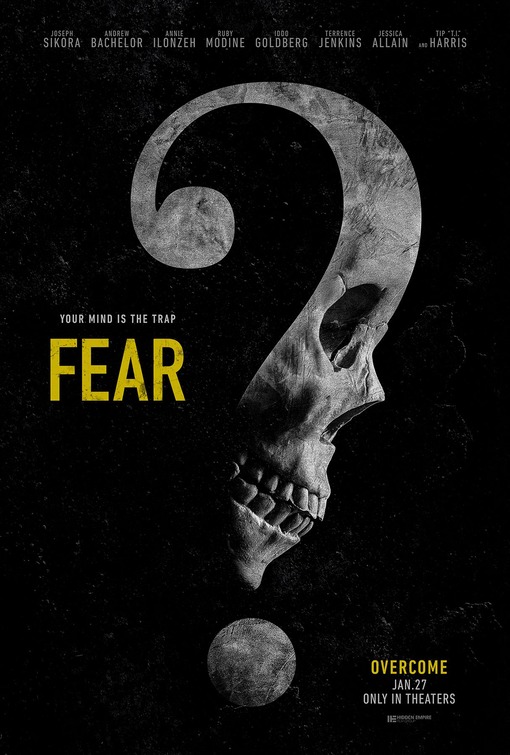 Fear (Theaters)
Starring: Joseph Sikora, King Bach, Annie Ilonzeh, Ruby Modine, Iddo Goldberg, Terrence Jenkins
Directed by: Deon Taylor
Plot: A year into living through a worldwide pandemic, a group of friends gather in the remote Tahoe Mountains, to stay at the "Historic Strawberry Lodge". What was supposed to be a much needed getaway and celebratory weekend, quickly turns into a waking nightmare. As the truth about the historic lodge slowly unravels in front of them, this group of friends will be pushed to the brink of survival.
RT Freshness: N/A
Critic Consensus: N/A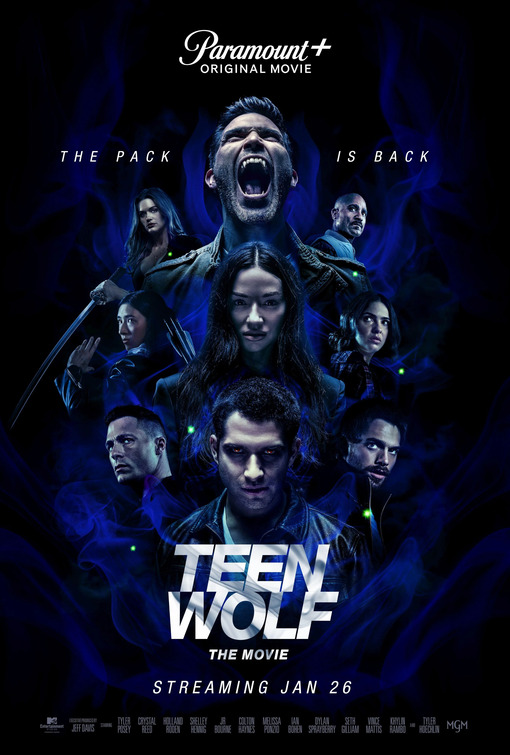 Teen Wolf: The Movie (Paramount+)
Starring: Tyler Posey, Tyler Hoechlin, Orny Adams, Linden Ashby, JR Bourne, Seth Gilliam, Ryan Kelly, Melissa Ponzio
Directed by: Russell Mulcahy
Plot: A terrifying evil has emerged. The wolves howl once again, but only a Werewolf like Scott McCall, can gather both new allies and reunite trusted friends to fight back against what could be the most powerful and deadliest enemy.
RT Freshness: 42%
Critic Consensus: N/A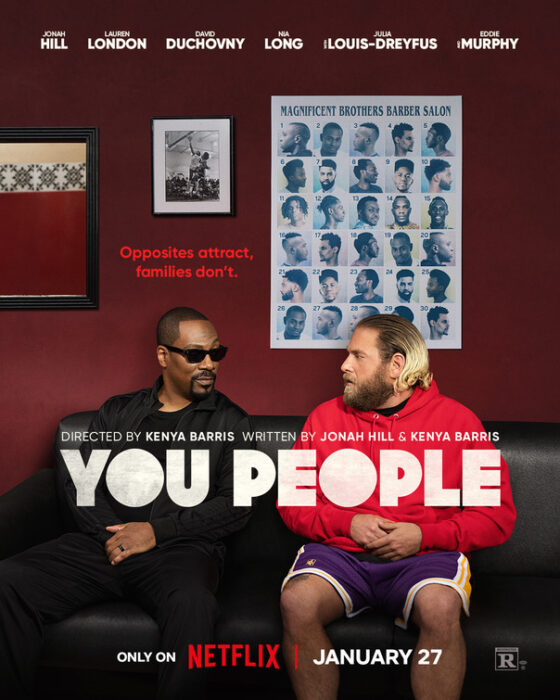 You People (Netflix)
Starring: Eddie Murphy, Jonah Hill, Lauren London, Julia Louis-Dreyfus, David Duchovny, Nia Long
Directed by: Kenya Barris
Plot: A new couple and their families find themselves examining modern love and family dynamics amidst clashing cultures, societal expectations, and generational differences
RT Freshness: 38%
Critic Consensus: N/A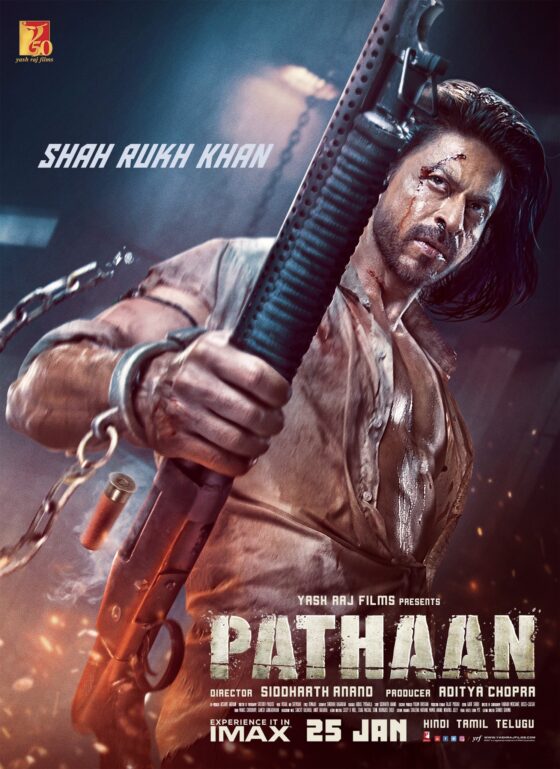 Pathaan (Theaters)
Starring: Shah Rukh Khan, Deepika Padukone, John Abraham, Salman Khan, Dimple Kapadia, Ashutosh Rana
Directed by: Siddharth Anand
Plot: An Indian spy takes on the leader of a group of mercenaries who have nefarious plans to target his homeland.
RT Freshness: N/A
Critic Consensus: N/A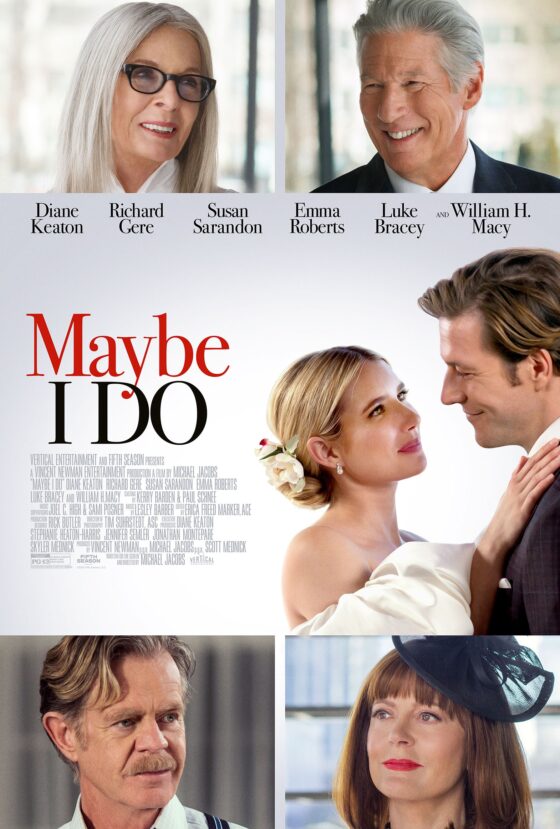 Maybe I Do (Theaters)
Starring: Emma Roberts, Susan Sarandon, Richard Gere, William H. Macy, Luke Bracey, Diane Keaton
Directed by: Michael Jacobs
Plot: Michelle and Allen are in a relationship. They decide to invite their parents to finally meet about marriage. Turns out, the parents already know one another well, which leads to some differing opinions about marriage.
RT Freshness: 33%
Critic Consensus: N/A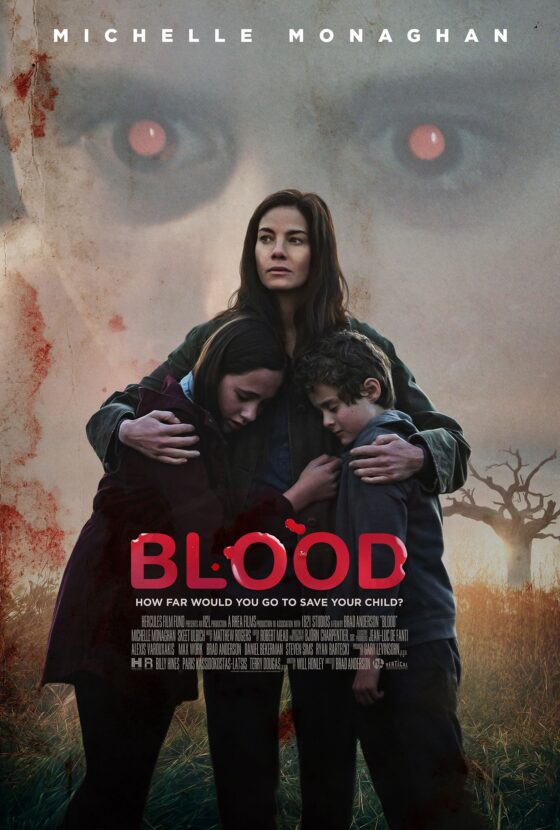 Blood (Theaters)
Starring: Michelle Monaghan, Skeet Ulrich, Finlay Woltjak-Hissong, June B. Wilde, Skylar Morgan Jones, Onalee Ames
Directed by: Brad Anderson
Plot: Jess, a nurse who recently separated from her husband, moves in with her daughter and young son Owen back into her old farmhouse. Shortly after settling in, Owen is bitten by the dog, resulting in a mysterious infection from the bite.
RT Freshness: 50%
Critic Consensus: N/A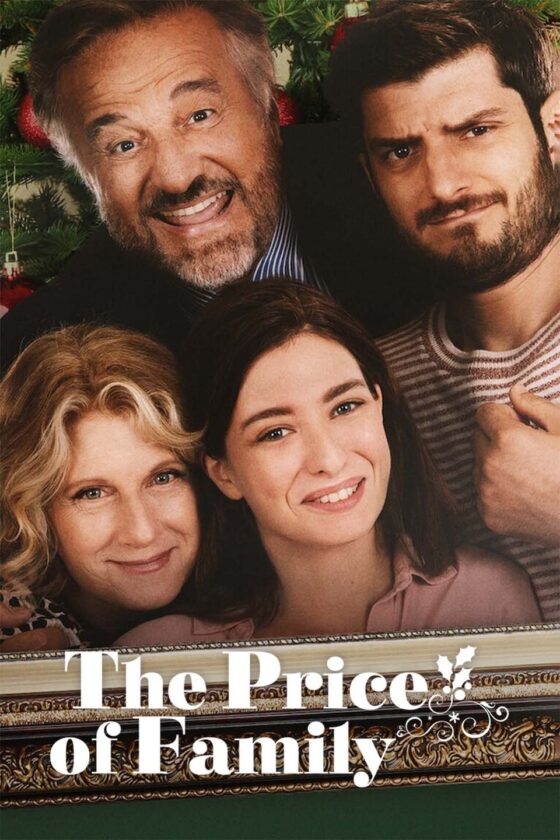 The Price of Family (Netflix)
Starring: Christian De Sica, Angela Finocchiaro, Claudio Colica, Dharma Mangia Woods, Fioretta Mari, Alessandro Betti
Directed by: Giovanni Bognetti
Plot: Parents trick their adult kids into visiting.
RT Freshness: N/A
Critic Consensus: N/A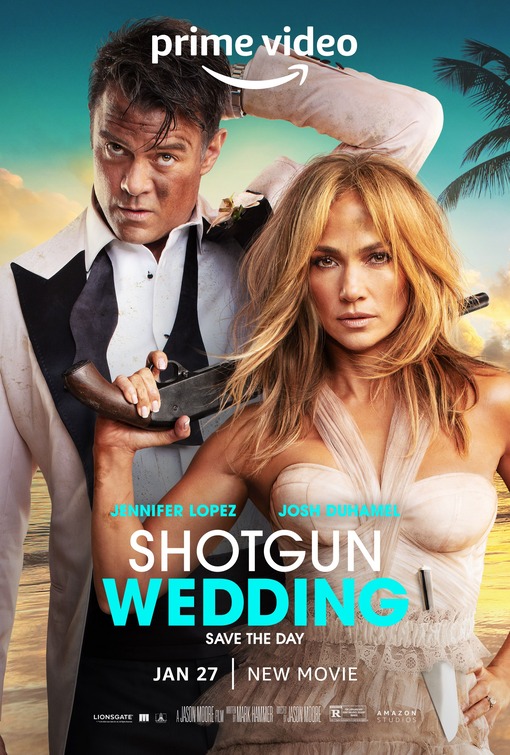 Shotgun Wedding (Prime Video)
Starring: Jennifer Lopez, Josh Duhamel, Jennifer Coolidge, Sonia Braga, Cheech Marin, Selena Tan, D'Arcy Carden
Directed by: Jason Moore
Plot: A couple's extravagant destination wedding is hijacked by criminals. In the process of saving their families, they rediscover why they fell in love in the first place.
RT Freshness: 39%
Critic Consensus: "Shotgun Wedding may be just the invitation to escapism that romcom fans and JLo completists are looking for — but most other viewers can safely RSVP no without regrets"
I'm like the J. Jonah Jameson of Everything Action, writing and editing and constantly demanding pictures of Spider-Man.
Admit One
blood
fear
infinity pool
maybe i do
netflix
new in theaters
paramount
pathaan
Prime Video
shotgun wedding
streaming
teen wolf: the movie
the price of family
you people