Everything Action Theater: Swamp Thing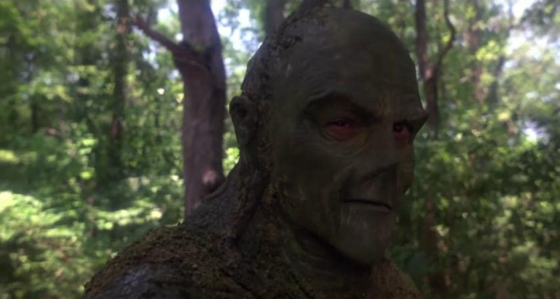 Swamp Thing has been a surprising amount of media based around him, from the swiftly canceled DC Universe/CW show to the upcoming James Mangold-directed DC Studios movie and all the way back to 1982 with Wes Craven's take on the character, which you can watch in the latest Everything Action Theater.  Craven wrote the movie as well as directed it and it was the movie he made right before A Nightmare on Elm Street.  Ray Wise starred as Alec Holland, who was attacked by a paramilitary group led by the ruthless Anton Arcane (Louis Jourdan) and doused in chemicals that, along with falling into the nearby swamp, turn him into the superhero Swamp Thing, with the ability to control plant life and bring people back to life.  Adrianne Barbeau co-stars as Alice Cable, who is sent to Alec's government bio-engineering project when another scientist mysteriously disappears.  Dick Durock played Swamp Thing and reprised the role in the sequel, The Return of Swamp Thing, and the USA television series, which lasted a shocking 72 episodes from 1990 to 1993.  You can watch the entire movie below, thanks to YouTube.
Where to watch Swamp Thing
I'm like the J. Jonah Jameson of Everything Action, writing and editing and constantly demanding pictures of Spider-Man.
80's movies
adrienne barbeau
alec holland
alice cable
anton arcane
dc comics
dc studios
dick durock
everything action theater
full movie
louis jourdan
ray wise
swamp thing
wes craven