Everything Action Theater: Critters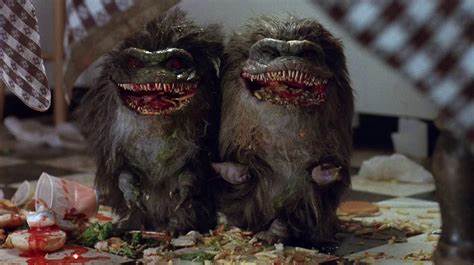 With the success of Gremlins in 1984, there was a slew of horror comedies that featured tiny monsters, from Ghoulies to Hobgoblins to the stars of this edition of Everything Action Theater, Critters.  Released in 1986, the first Critters movie was directed by Stephen Herek in his directorial debut.  The movie followed the Krites, a group of tiny but dangerous aliens who are being transported to an intergalactic prison.  The Krites escape to Earth and a pair of shape-shifting bounty hunters are dispatched to track them down.  A rural farming family, the Browns, get caught between the two factions as the Critters land nearby and begin to terrorize them and the surrounding area.  The cast of Critters was actually pretty stacked with Dee Wallace, M. Emmett Walsh, Billy "Green" Bush, Billy Zane, Scott Grimes, Lin Shaye, Nadine van der Velde, Terrence Mann, and Don Keith Opper co-starring.  The movie made $13.2 million off a $3 million budget and generated three sequels, a Shudder streaming series, and a reboot in 2019, Critters Attack!  You can watch the entire first movie below thanks to YouTube.
I'm like the J. Jonah Jameson of Everything Action, writing and editing and constantly demanding pictures of Spider-Man.
80's horror
80's movies
Billy "Green" Bush
billy zane
critters
dee wallace
don keith opper
everything action theater
full movie
gremlins
krites
lin shaye
m emmett walsh
Nadine van der Velde
scott grimes
stephen herek
terrence mann
youtube