Here's what's new in theaters and on streaming this weekend, it's Admit One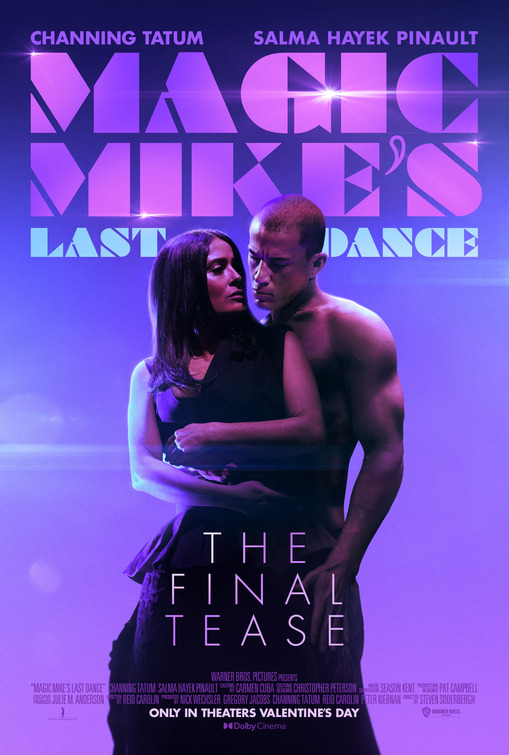 Magic Mike's Last Dance (Theaters)
Starring: Channing Tatum, Salma Hayek Pinault, Caitlin Gerard, Gavin Spokes, Ayub Khan-Din, Jemelia George
Directed by: Steven Soderbergh
Plot: "Magic" Mike Lane takes to the stage again after a lengthy hiatus, following a business deal that went bust, leaving him broke and taking bartender gigs in Florida. For what he hopes will be one last hurrah, Mike heads to London with a wealthy socialite who lures him with an offer he can't refuse… and an agenda all her own. With everything on the line, once Mike discovers what she truly has in mind, will he–and the roster of hot new dancers he'll have to whip into shape–be able to pull it off?
Rotten Tomatoes Freshness: 49%
Critic Consensus: "Magic Mike's Last Dance is loose and limber enough to entertain, although it's hard to escape the feeling that this franchise has lost a step or two along the way"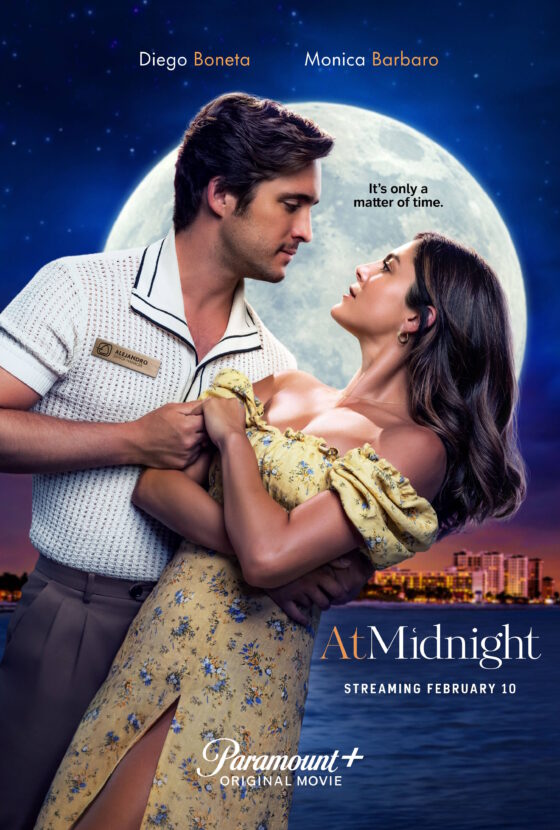 At Midnight (Paramount+)
Starring: Diego Boneta, Monica Barbaro, Anders Holm, Casey Thomas Brown, Catherine Cohen, Fernando Carsa
Directed by: Jonah Feingold
Plot: Alejandro is a hotel manager. Sophie is a movie star. He's focused on opening his own hotel. She's trying to focus on shooting her new superhero film. But she catches her co-star and boyfriend cheating. Fate strikes when the shoot brings them all to Alejandro's hotel in Mexico. Despite their radically different lives, Alejandro and Sophie begin to secretly meet At Midnight…
RT Freshness: N/A
Critic Consensus: N/A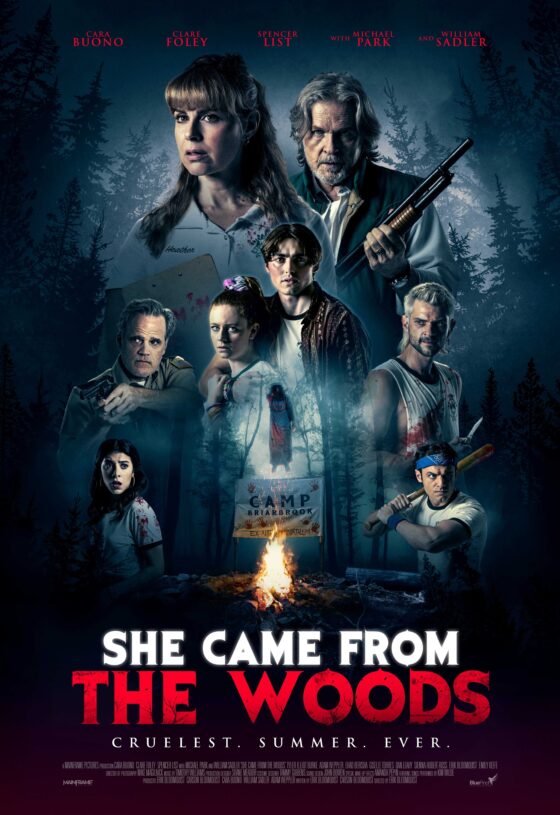 She Came From the Woods (Theaters)
Starring: Cara Buono, William Sadler, Clare Foley, Spencer List, Michael Park, Tyler Elliott Burke
Directed by: Erik Bloomquist
Plot: In 1987, a group of counselors accidentally unleash a decades-old evil on the last night of summer camp. As the situation turns bloody, the group is forced to confront what stories are worth telling and what secrets are worth keeping.
RT Freshness: 75%
Critic Consensus: N/A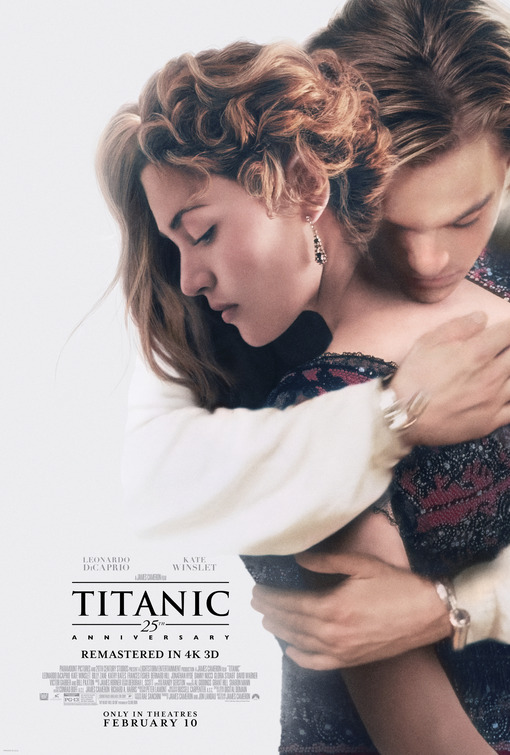 Titanic: 25th Anniversary 4K 3D (Theaters)
Starring: Leonardo DiCaprio, Kate Winslet, Billy Zane, Kathy Bates, Frances Fisher, Gloria Stuart, Bill Paxton, Bernard Hill
Directed by: James Cameron
Plot: A seventeen-year-old aristocrat falls in love with a kind but poor artist aboard the luxurious, ill-fated R.M.S. Titanic.
RT Freshness: 89%
Critic Consensus: "A mostly unqualified triumph for James Cameron, who offers a dizzying blend of spectacular visuals and old-fashioned melodrama"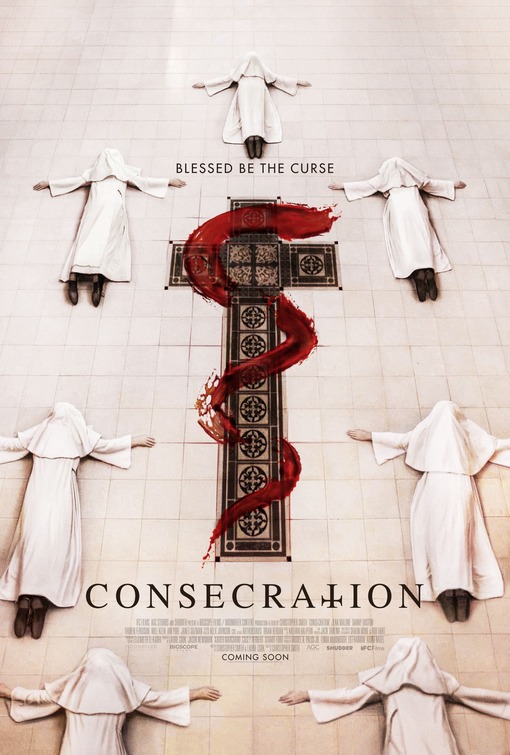 Consecration (Theaters)
Starring: Jena Malone, Danny Huston, Ian Pirie, Janet Suzman, Steffan Cennydd, Thomas Ferguson
Directed by: Christopher Smith
Plot: After the suspicious death of her brother, a priest, Grace, goes to the Mount Saviour Convent in Scotland to find out what really happened. Once there, she uncovers murder, sacrilege, and a disturbing truth about her own past.
RT Freshness: 25%
Critic Consensus: N/A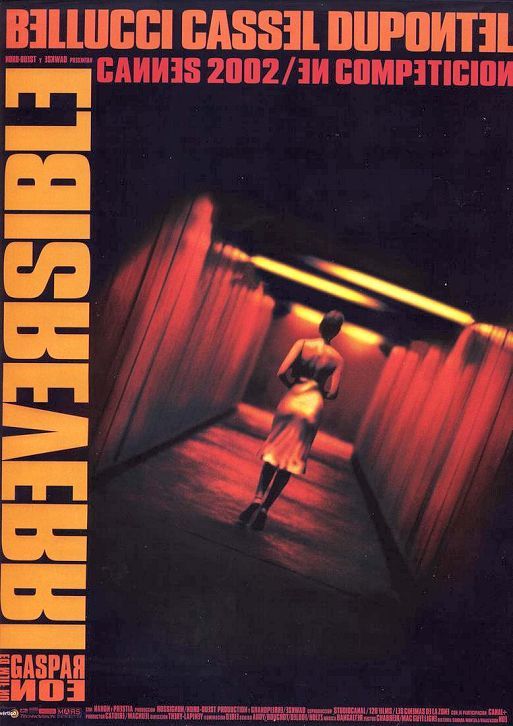 Irreversible: Straight Cut (Theaters)
Starring: Monica Bellucci, Vincent Cassel, Albert Dupontel, Jo Prestia, Fatima Adoum, Philippe Nahon
Directed by: Gaspar Noé
Plot: Events over the course of one traumatic night in Paris unfold as the beautiful Alex is brutally raped and beaten by a stranger in an underpass tunnel.  The "Straight Cut" shows the events in chronological order, whereas the original release in 2003 was in reverse chronological order.
RT Freshness: N/A
Critic Consensus: N/A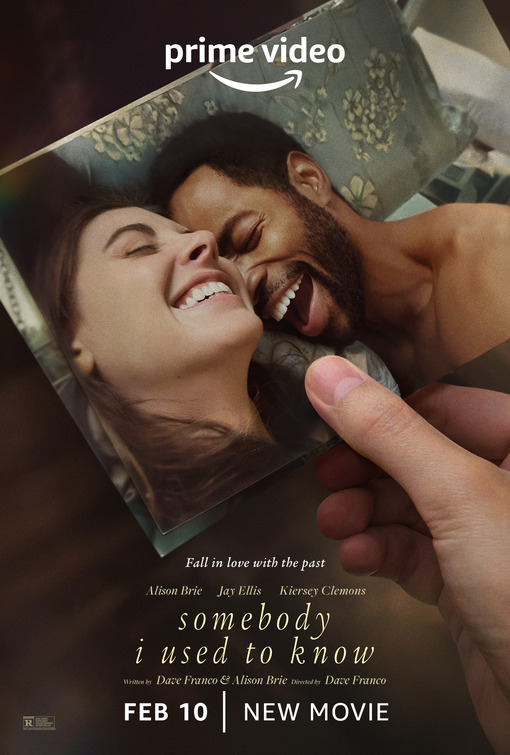 Somebody I Used to Know (Prime Video)
Starring: Alison Brie, Jay Ellis, Kiersey Clemons, Danny Pudi, Olga Merediz, Haley Joel Osment, Julie Hagerty
Directed by: Dave Franco
Plot: Workaholic TV producer Ally faces a major professional setback which sends her running to the comforts of her hometown. She spends a whirlwind evening reminiscing with her first love Sean and starts to question everything about the person she's become. Things only get more confusing when she discovers Sean is getting married to Cassidy whose confidence and creative convictions remind Ally of who she used to be.
RT Freshness: 74%
Critic Consensus: N/A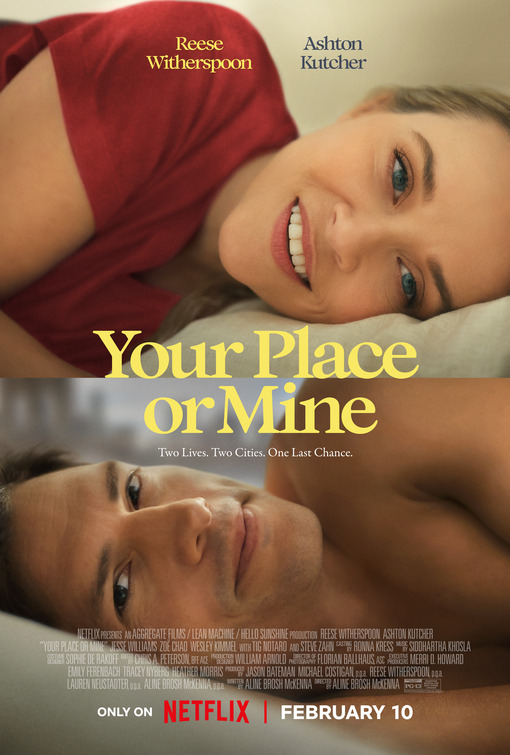 Your Place or Mine (Netflix)
Starring: Ashton Kutcher, Reese Witherspoon, Steve Zahn, Wesley Kimmel, Rachel Bloom, Jesse Williams
Directed by: Aline Brosh McKenna
Plot: Debbie and Peter are best friends and total opposites. She craves routine with her son in LA; he thrives on change in NY. When they swap houses and lives for a week they discover what they think they want might not be what they really need.
RT Freshness: N/A
Critic Consensus: N/A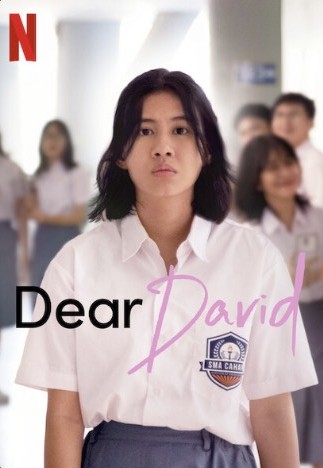 Dear David (Netflix)
Starring: Shenina Cinnamon, Emir Mahira, Caitlin North Lewis, Michael James
Directed by: Lucky Kuswandi
Plot: A straight-A high schooler's life is turned upside down when her risqué fantasy blog about her crush is leaked to everyone at school.
RT Freshness: N/A
Critic Consensus: N/A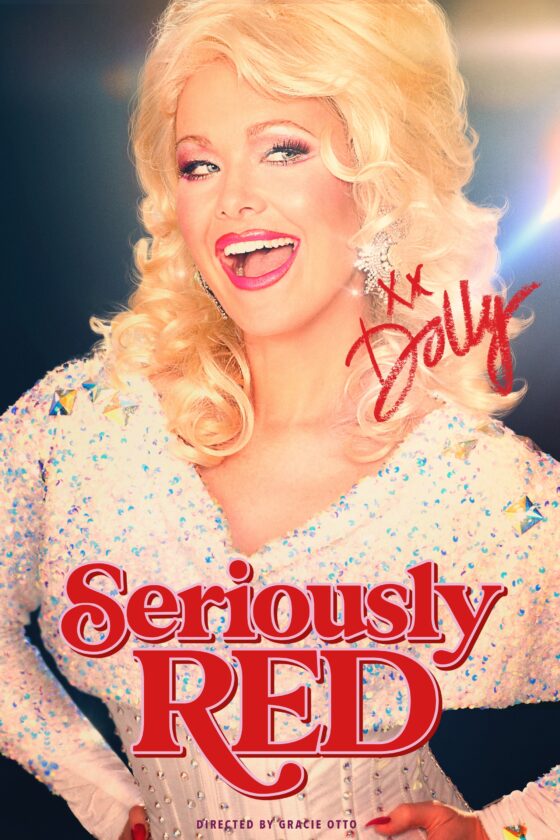 Seriously Red (Theaters and VOD/Digital)
Starring: Krew Boylan, Rose Byrne, Bobby Cannavale, Daniel Webber, Celeste Barber, Thomas Campbell
Directed by: Gracie Otto
Plot: A realtor pursues a new career as a Dolly Parton impersonator.
RT Freshness: 38%
Critic Consensus: "Manipulative and content to fall back on charmless camp for most of its runtime, Seriously Red is a serious letdown"
I'm like the J. Jonah Jameson of Everything Action, writing and editing and constantly demanding pictures of Spider-Man.
Admit One
at midnight
consecration
dear david
irreversible: straight cut
magic mike
magic mike's last dance
new in theaters
seriously red
she came from the woods
somebody i used to know
streaming
titanic
your place or mine