Play the Game of Love in Ten Dates (Trailer)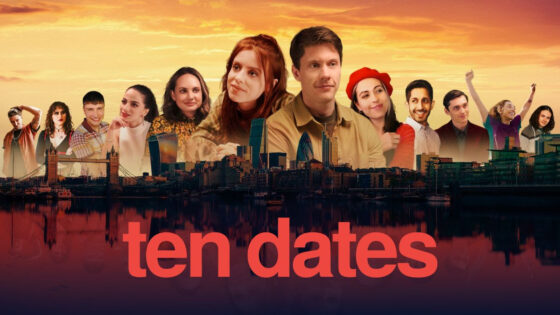 Navigating thru a speed dating event can be exciting, tricky, and a little chaotic. You get to meet new people and find connections. But you can always find your complete opposite too. Good Gate Media and Wales Interactive presents Ten Dates, an interactive live-action FMV that lets gamers experience the highs and lows of dating under a time limit. Ten Dates is a follow-up title to Five Dates and follows two new protagonists, Misha and Ryan. Set in the modern, post-pandemic world, Misha and Ryan are two best friends attending a speed dating event, where Misha hopes to find the ideal partner. Misha and Ryan each have five diverse potential matches and the player gets to decide what Misha or Ryan has to say. Your actions can build a great relationship or totally crash the romance. Check out the trailer below.
Ten Dates features a branching narrative and multi-directional chain of conversation topics. A real-time relationship status changes based on choices and affects the story of Misha or Ryan. There is also a feature for streamers to pause the action and interact with their own audience.
Ten Dates stars Rosie Day (Outlander), Charlie Maher (Conversations with Friends), Meaghan Martin (Until Dawn), Sagar Radia (Industry), Sam Buchanan (The Power), Kaine Zajaz (The Witcher), Ellie James (I May Destroy You), and Rhiannon Clements (Death On The Nile). The story is directed by Paul Raschid, written by Raschid and Zoe Morgan Chiswick, and produced by John Giwa-Amu and Sarah Barker. 
Ten Dates is now available for PC, PS4, PS5, Xbox One, Xbox Series X|S, Switch, iOS, and Android devices. A free Steam demo is also available for PC and Mac.
Bitten by a radioactive video store rental employee and overcome by Pac-Man fever, Chris seeks new comic books, games, and movies to review.
Charlie Maher
Ellie James
Five Dates
Good Gate Media
John Giwa-Amu
Kaine Zajaz
Meaghan Martin
Paul Raschid
Rhiannon Clements
Rosie Day
Sagar Radia
Sam Buchanan
Sarah Barker
Ten Dates
Wales Interactive
Zoe Morgan Chiswick