Here's all the movie and TV news you need to know from the past week, it's the News Shotgun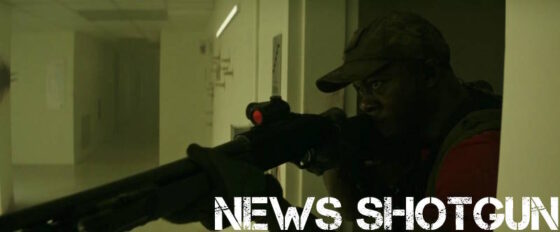 Disney cancels Mighty Ducks: Game Changers and Big Shot: Disney has canceled two of their family Disney+ sports comedies, Mighty Ducks: Game Changers and Big Shot.  Both shows had two seasons and now neither will get a third.  Mighty Ducks already had some drama when first-season star Emilio Estevez left the show after the first season and was replaced by Josh Duhamel while Big Shot starred John Stamos.  Like most streamers, Disney is looking to save costs by streamlining content to offset losses.
Patrick Dempsey starring in the full-length version of Thanksgiving: Machete and Hobo With a Shotgun have both made the jump from Grindhouse fake trailer to real film and now Thanksgiving is making a similar jump.  A fake trailer directed by Eli Roth from the 2007 double feature, Thanksgiving is on track to become a full horror movie with Roth at the helm and Patrick Dempsey in talks to star.  The fake trailer followed a killer who dressed like a Pilgrim who stalked a Massachusetts town during its annual Thanksgiving holiday festivities.
Seth MacFarlane developing The Shrouded College into a Peacock series: Seth MacFarlane is heading to Peacock with an adaptation of the graphic novel/comic series, The Shrouded College.  Created by Charles Soule and Will Sliney, the comic follows a group of characters who are enlisted to join The Shrouded College, an organization fighting a war against supernatural forces.  The first graphic novel in the series debuted last November, titled Hell to Pay.
Edited True Blood and Silicon Valley coming to cable: WB Discovery is bringing some of their premium HBO shows to their cable networks in edited form. True Blood will debut on TNT while Silicon Valley will air on TBS.  Both shows were edited for commercial breaks and content and got a TV-MA rating and will start airing tonight (2/18/23) on the respective channels after the NBA All-Star Game.
New Starsky & Hutch in development: Fox is looking to bring back Starsky & Hutch as a one-hour drama series.  The show will gender-flip the title characters and follow Sasha Starsky and Nicole Hutchinson as they solve crimes in their quirky town of Desert City while also trying to solve the mystery that sent their fathers to prison for a crime they didn't commit.  The most recent reboot of Starsky & Hutch was the 2004 Ben Stiller/Owen Wilson movie. Sam Sklaver and Elizabeth Peterson, who previously worked on Prodigal Son and The Resident for Fox respectively, will write and showrun the show.
Super Nintendo World officially confirmed for Universal Orlando: Even though it was all but confirmed, Universal Studios officially confirmed this week that version of Super Nintendo World will open in Universal Orlando as part of their new Epic Universe park.  The Hollywood version of Super Nintendo World officially opened this week and Japan has had a version of the park since last year.
Bruce Willis has dementia: Bruce Willis' situation got more tragic this week as it was confirmed by his family that the movie star's mental condition has progressed from the aphasia diagnosis last year to frontotemporal dementia.  Willis had been starring in a slew of low-budget action movies in recent years and it was revealed that the main reason behind that was to try and make as much money as he could before his condition worsened.  In some of the films, Willis was clearly seen wearing an earpiece and it was because his condition made it difficult to impossible for him to remember lines.
Barry Keoghan starring in Billy the Kid movie: Barry Keoghan is starring in a dream project with a new take on the life of Billy the Kid.  American Animals director Bart Layton is directing the movie and Keoghan will star as Billy the Kid.  The movie will attempt to humanize Billy the Kid and go past the cool gunslinger ideal that we all have, getting into his childhood in New York and the death of his mother and abandonment of his stepfather when he was a teen that led to his first bank robbery at age 18.
How to Train Your Dragon live-action movie in development: Seemingly taking a page from Disney, Dreamworks is turning one of their iconic franchises, How to Train Your Dragon, and bringing it to live action.  Series writer/producer/director Dean Deblois has signed on to do all three of those jobs in this new movie.  It's not clear if it will be a remake of the first movie or continue the storyline or who will star.  The movie has a March 14th, 2025 release date.
Mattel bringing back classic Jurassic Park toys: Revealed in an episode of the Jurassic Park YouTube show Beyond the Gates, Mattel is bringing back some of the OG 90s Jurassic Park toys as part of a new "93 Classic" collection.  Dr. Alan Grant Tactical Claw Pack, Dr. Ian Malcolm Glider Escape Pack, Real Feel Tyrannosaurus Rex and the Track & Explore Vehicle Set will be the first four offerings from the collection, all available to pre-order at Target.com now.
Spider-Man 4 confirmed by Kevin Feige: On the press tour for Quantumania, MCU mastermind Kevin Feige revealed that a fourth Tom Holland Spider-Man movie is currently being written.  Feige also confirmed that Deadpool 3 will be the MCU's first R-rated film and that Harrison Ford, who took over as Thaddeus Ross from the late William Hurt, will be the President of the United States in Captain America: New World Order.
First look at Joker 2:  Director Todd Phillips revealed the first look at Joker 2 aka Joker: Folie à deux, which shows Lady Gaga and Joaquin Phoenix.  Phoenix is returning as The Joker aka Arthur Fleck and Lady Gaga is reportedly playing Harleen Quinzel aka Harley Quinn.  As mentioned by James Gunn and Peter Safran in their DC Studios reveal a week or so ago, movies like Joker: Folie à deux will be clearly delineated as Elseworlds stories and not connected to their main story plan for the new DC Universe.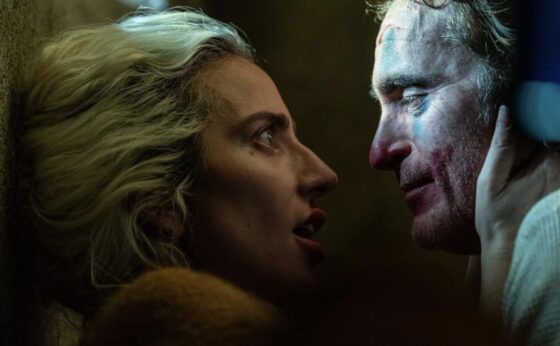 The Penguin adds cast members: Speaking of DC Elseworlds, the upcoming Penguin TV series, set in the Matt Reeves universe and starring Colin Farrell, has added new cast members in Michael Kelly, Shohreh Aghdashloo, and Deirdre O'Connell.  Cristin Milioti was previously cast to co-star as Sophia Falcone and the show will follow Oswald Cobblepot aka The Penguin, as he makes his way in the Gotham underworld.  Reeves is producing the series and it will be an eight-episode first season.
Netflix removing Arrested Development from streaming: In a trend a lot of streaming services are following, Netflix is removing all of Arrested Development from its streaming service, including the two seasons that were filmed exclusively for the platform.  Netflix had to pay licensing fees to 20th Television and Imagine Entertainment and that agreement is expiring.  Instead of renewing, Netflix is removing the series to save the cost of the license.  March 14th is the last day you can watch the series on Netflix but the original three seasons are still available on Hulu as well.
Kiefer Sutherland starring in the thriller The Winter Kills: Starring soon on the Paramount+ series Rabbit Hole, Kiefer Sutherland has also signed on to star in an upcoming action-thriller, The Winter Kills.  The movie follows a disgraced cop who hunts down a serial killer ten years after the killer murdered his partner. John Stalberg Jr., who directed the movie Crypto, is directing the movie.
Plane sequel Ship in development: Mike Colter is climbing aboard a new mode of transportation for the sequel to Plane, Ship.  Colter is returning as Louis Gaspare, a criminal and former French Legionnaire who was on the titular plane piloted by Gerard Butler that crashes in the Philippines and helps Butler defend the surviving passengers from dangerous pirates.  Gaspare disappeared into the jungle in Plane but the sequel will find him commandeering a fishing boat and trying to escape on board a cargo ship after arriving in East Asia.  He finds the ship is involved in human trafficking and works with the ship's navigator to take down the corrupt captain and free the prisoners.  Butler may have a small cameo but will not return to co-star.
Peter Berg directing an XFL documentary: Director Peter Berg is directing a nine-part documentary series about the revamped XFL that is under the control of Dwayne Johnson and Dany Garcia.  The series, called Player 54: Chasing Down the Dream, will air before the XFL's opening game, which is tonight (2/18/23) on ABC and already aired on ESPN2.  The documentary series follows the XFL teams and players and how Johnson and Garcia rebuilt the league from the ground up after its disastrous first iteration run by Vince McMahon.
John Madden biopic series in development: Speaking of football, the legendary coach/announcer/video game icon John Madden is getting a biopic series, produced by Tom Brady.  Gavin O'Connor, who previously directed Warrior and The Accountant, is directing the limited series.  The scripts for the episodes are being written now and, once that is finished, they will begin the cast for their John Madden.
Poker Face renewed for Season 2: Natasha Lyonne will return to solve more mysteries on Peacock as Poker Face has gotten renewed for a second season.  The show is closing in on the finale of its first season as Lyonne's Charlie Cale travels the country working odd jobs and solving crimes while trying to stay ahead of a crime boss that is out for revenge.  The first season of Poker Face wraps up on March 9th.
RIP Raquel Welch: Movie star, sex symbol and icon Raquel Welch passed away this past week at age 82 from a brief but undisclosed illness.  Welch rose to fame in the 60s and 70s in movies like Fantastic Voyage and One Million Years BC and also appeared in Bandolero, Myra Breckenridge, Bedazzled, and the 1973 The Three Musketeers, where Welch won a Golden Globe.  She continued to appear in movies and TV throughout the 80s and 90s, including cameos in movies like The Naked Gun 33 1/3 and Seinfeld and also starred in Broadway plays Woman of the Year and replaced Julie Andrews in the 1997 version of Victor/Victoria.
I'm like the J. Jonah Jameson of Everything Action, writing and editing and constantly demanding pictures of Spider-Man.
arrested development
barry keoghan
big shot
billy the kid
bruce willis
dean deblois
eli roth
how to train your dragon
joaquin phoenix
john madden
joker: folie a deux
jurassic park
kevin feige
kiefer sutherland
lady gaga
mattel
mighty ducks: game changers
mike colter
movie news
natasha lyonne
news shotgun
patrick dempsey
peacock
peter berg
plane
poker face
raquel welch
seth macfarlane
ship
silicon valley
spider man 4
starsky & hutch
super nintendo world
thanksgiving
the penguin
the shrouded college
the winter kills
true blood
tv news
xfl