Here's what's new in theaters and on streaming this weekend, it's Admit One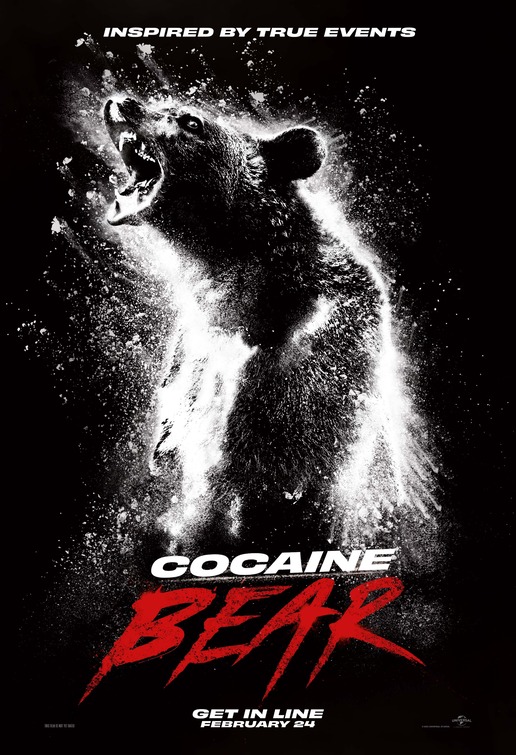 Cocaine Bear (Theaters)
Starring: Keri Russell, O'Shea Jackson Jr., Christian Convery, Alden Ehrenreich, Jesse Tyler Ferguson, Margo Martindale, Brooklynn Prince
Directed by: Elizabeth Banks
Plot: Inspired by the 1985 true story of a drug runner's plane crash, missing cocaine, and the black bear that ate it, this wild thriller finds an oddball group of cops, criminals, tourists and teens converging in a Georgia forest where a 500-pound apex predator has ingested a staggering amount of cocaine and gone on a coke-fueled rampage for more blow… and blood.
Rotten Tomatoes Freshness: 92%
Critic Consensus: N/A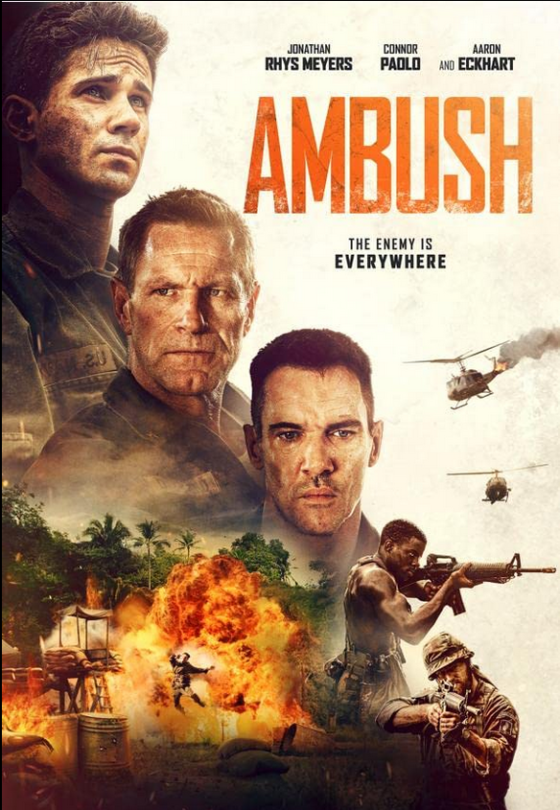 Ambush (Theaters and VOD/Digital)
Starring: Aaron Eckhart, Jonathan Rhys-Meyers, Connor Paolo, Jason Genao, Mac Brandt, Jordan Johnson-Hinds
Directed by: Mark Earl Burman
Plot: When a small outpost is ambushed, a US Army squad must take the battle below ground on a high-stakes mission in a new type of warfare the likes of which they have never seen.
RT Freshness: N/A
Critic Consensus: N/A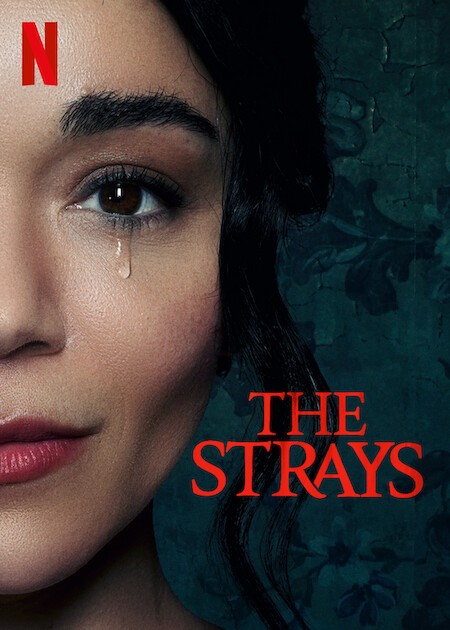 The Strays (Netflix)
Starring: Ashley Madekwe, Justin Salinger, Caroline Martin, Michael Warburton, Bukky Bakray, Alfredo Tavares
Directed by: Nathaniel Martello-White
Plot: An upper-middle-class woman's perfectly crafted life begins to unravel with the arrival of two shadowy figures in her town.
RT Freshness: 82%
Critic Consensus: N/A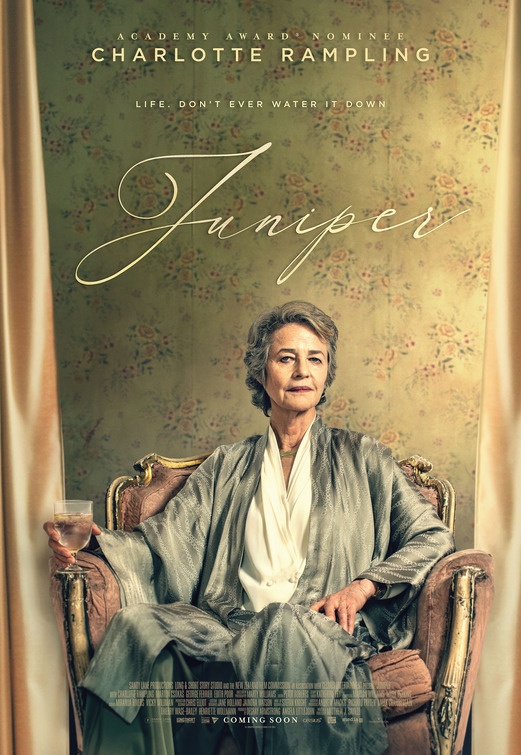 Juniper (Theaters)
Starring: Charlotte Rampling, Marton Csokas, George Ferrier, Edith Poor, Cameron Carter-Chan, Carlos Muller
Directed by: Matthew J. Saville
Plot: Ruth is a worldly former war correspondent now bored in retirement with a drinking problem and a newly fractured leg. Sam is her unruly grandson, recently kicked out of boarding school and grieving the death of his mother. When the two are brought together under the same roof, they form an unexpected bond.
RT Freshness: 93%
Critic Consensus: "Juniper's story offers few surprises — and it doesn't need any, with Charlotte Rampling holding the viewer rapt from start to finish"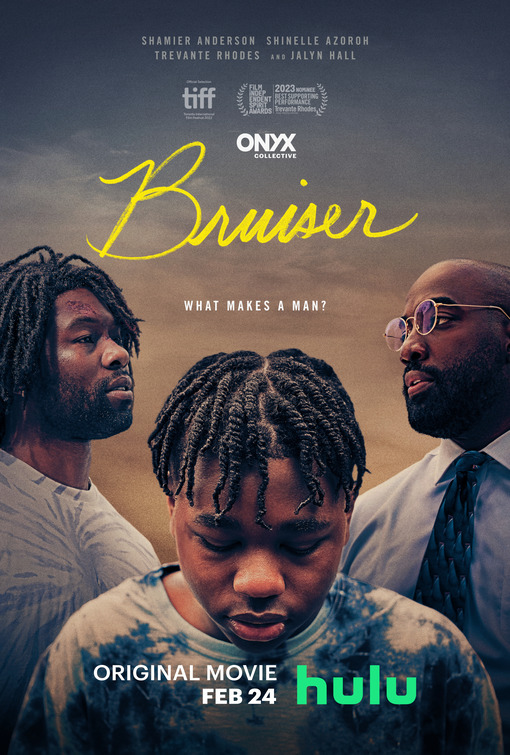 Bruiser (Hulu)
Starring: Trevante Rhodes, Shamier Anderson, Shinelle Azoroh, Jalyn Hall, Jonah Bishop-Pirrone, Kiah Alexandria Clingman
Directed by: Miles Warren
Plot: 14-year-old Darious explores the boundaries of his manhood with Malcolm, his strict but loving father, and Porter, a charismatic drifter. When Darious learns Porter's true identity, he is thrust into a conflict between the two men.
RT Freshness: 100%
Critic Consensus: N/A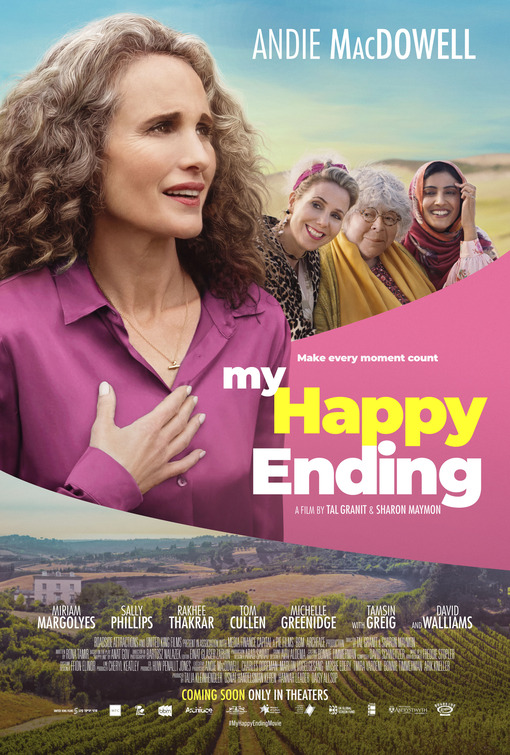 My Happy Ending (Theaters)
Starring: Andie McDowell, Miriam Margolyes, Sally Phillips, Rakhee Thakrar, Tom Cullen, Michelle Greenidge, Tamsin Greig, David Williams
Directed by: Tal Granit, Sharon Maymon
Plot: A famous actor goes incognito to seek treatment for a medical issue. While at the hospital, she meets three unique and remarkable women — an aging rocker, a young mother, and a forever single retired schoolteacher. Together, they help her face adversity with humor and camaraderie while coaching her for the most challenging role she has ever played… herself.
RT Freshness: N/A
Critic Consensus: N/A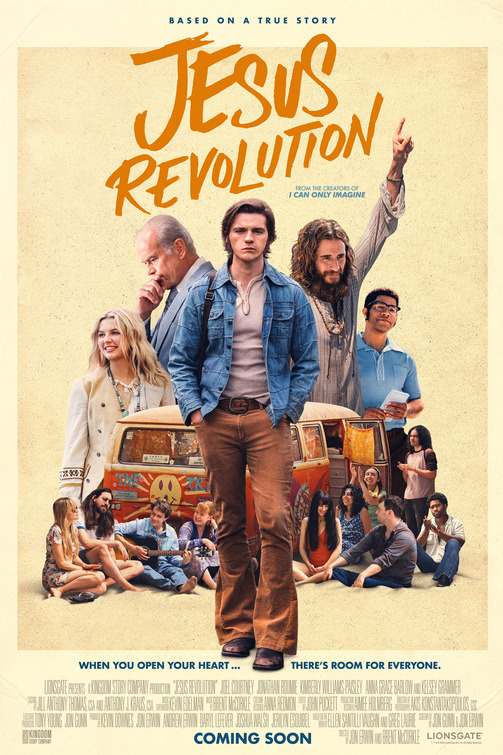 Jesus Revolution (Theaters)
Starring: Kelsey Grammer, Joel Courtney, Jonathan Roumie, Anna Grace Barlow, DeVon Franklin, Kimberly Williams-Paisley
Directed by: Jon Erwin, Brent McCorkle
Plot: The true story of a national spiritual awakening in the early 1970's and its origins within a community of teenage hippies in Southern California.
RT Freshness: 56%
Critic Consensus: N/A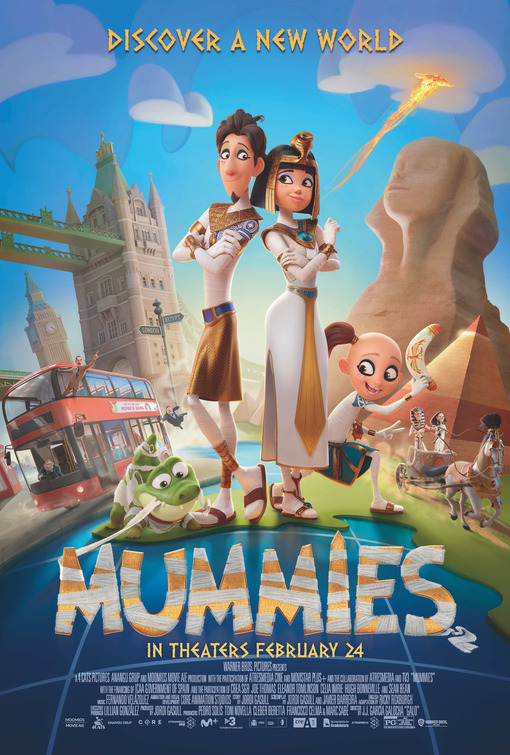 Mummies (Theaters)
Starring: Joe Thomas, Sean Bean, Eleanor Tomlinson, Santiago Winder, Celia Imrie, Dan Starkey, Hugh Bonneville
Directed by: Juan Jesús García Galocha
Plot: Three mummies end up in present-day London and embark on a journey in search of an old ring belonging to the Royal Family, stolen by the ambitious archaeologist Lord Carnaby.
RT Freshness: N/A
Critic Consensus: N/A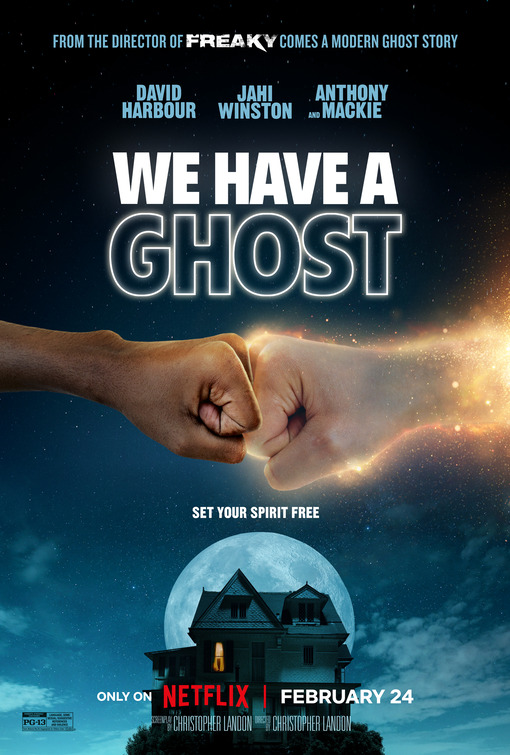 We Have a Ghost (Netflix)
Starring: David Harbour, Jahi Di'Allo Winston, Anthony Mackie, Erica Ash, Niles Fitch, Jennifer Coolidge, Tig Notaro
Directed by: Christopher Landon
Plot: Finding a ghost named Ernest haunting their new home turns Kevin's family into overnight social media sensations. But when Kevin and Ernest go rogue to investigate the mystery of Ernest's past, they become a target of the CIA.
RT Freshness: N/A
Critic Consensus: N/A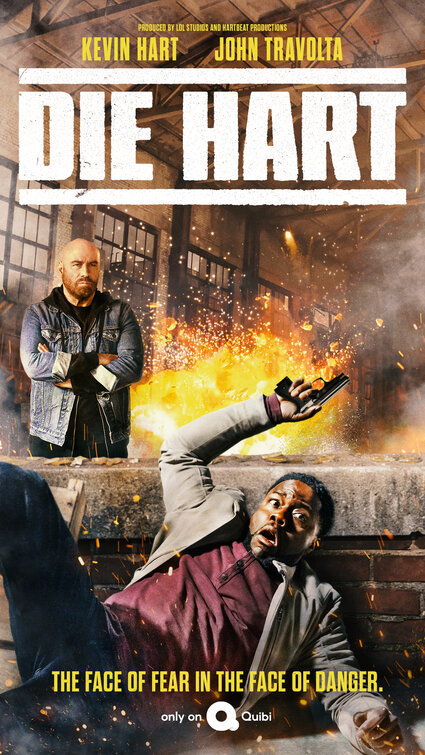 Die Hart: The Movie (Prime Video)
Starring: Kevin Hart, John Travolta, Nathalie Emmanuel, Josh Harnett, Jean Reno
Directed by: Eric Appel
Plot: Kevin Hart tries to keep from being pigeonholed as a comedy wingman and attends an action hero school run by Ron Wilcox, where he must learn the ropes to become one of the industry's most coveted action stars.
RT Freshness: N/A
Critic Consensus: N/A
I'm like the J. Jonah Jameson of Everything Action, writing and editing and constantly demanding pictures of Spider-Man.
ambush
bruiser
cocaine bear
die hart
elizabeth banks
hulu
jesus revolution
john travolta
juniper
kevin hart
mummies
my happy ending
netflix
new in theaters
Prime Video
streaming
the strays
we have a ghost