Here's what's new in theaters and on streaming this weekend, it's Admit One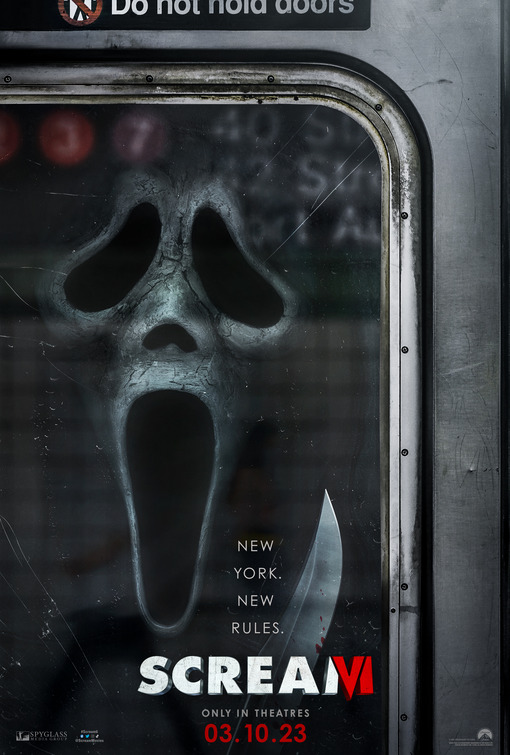 Scream VI (Theaters)
Starring: Melissa Barrera, Jenna Ortega, Courtney Cox, Jasmin Savoy Brown, Mason Gooding, Hayden Panettiere, Henry Czerny, Dermot Mulroney
Directed by: Matt Bettinelli-Olpin and Tyler Gillett
Plot: The survivors of the Ghostface killings leave Woodsboro behind and start a fresh chapter in New York City.
Rotten Tomatoes Freshness: 78%
Critic Consensus: "Certain aspects of horror's most murderously meta franchise may be going stale, but a change of setting and some inventive set pieces help keep Scream VI reasonably sharp"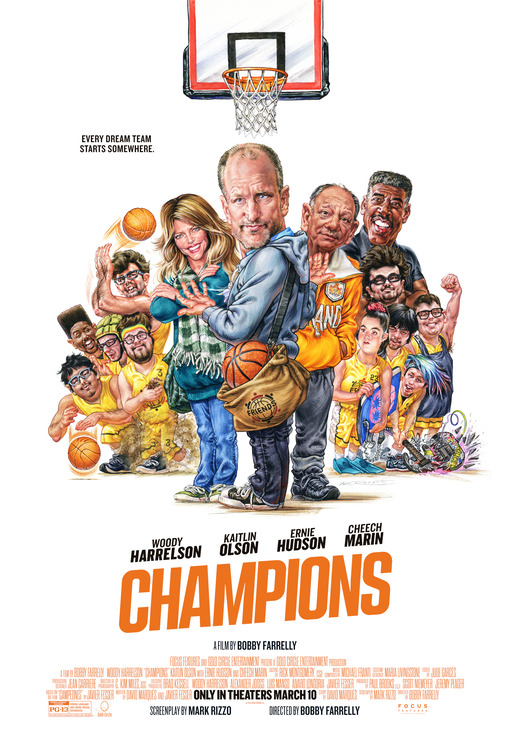 Champions (Theaters)
Starring: Woody Harrelson, Kaitlin Olson, Ernie Hudson, Cheech Marin, Matt Cook, Madison Tevlin, Joshua Felder
Directed by: Bobby Farrelly
Plot: A former minor-league basketball coach is ordered by the court to manage a team of players with intellectual disabilities. He soon realizes that despite his doubts, together, this team can go further than they ever imagined.
RT Freshness: 55%
Critic Consensus: "Although its apparent attempts to be uplifting can often come across as patronizing, Champions is an amiable enough comedy with some seriously talented stars"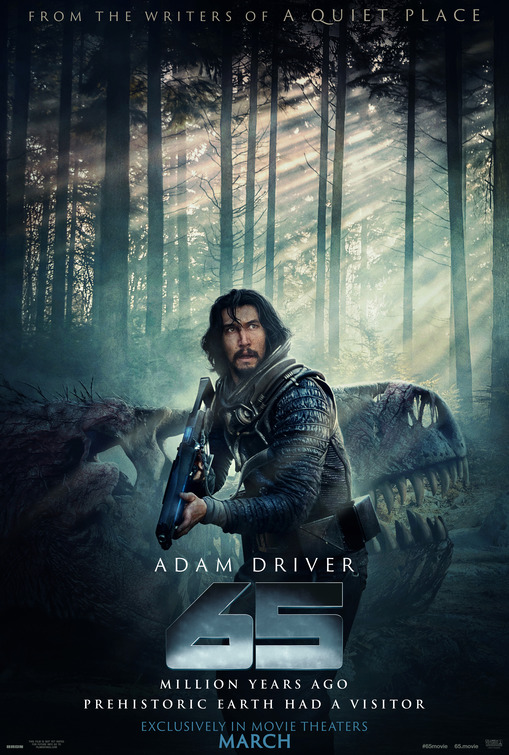 65 (Theaters)
Starring: Adam Driver, Ariana Greenblatt, Chloe Coleman
Directed by: Scott Beck and Bryan Woods
Plot: After a catastrophic crash on an unknown planet, pilot Mills quickly discovers he's actually stranded on Earth… 65 million years ago. Now, with only one chance at rescue, Mills and the only other survivor, Koa, must make their way across an unknown terrain riddled with dangerous prehistoric creatures in an epic fight to survive.
RT Freshness: 40%
Critic Consensus: N/A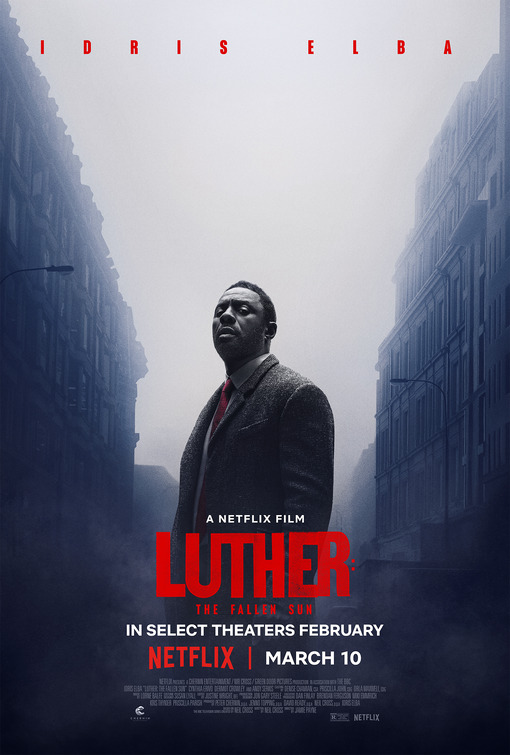 Luther: The Fallen Sun (Netflix)
Starring: Idris Elba, Andy Serkis, Cynthia Erivo, Dermot Crowley, Lauryn Ajufo, Andy Apollo
Directed by: Jamie Payne
Plot: A gruesome serial killer is terrorizing London while brilliant but disgraced detective John Luther sits behind bars. Haunted by his failure to capture the cyber psychopath who now taunts him, Luther decides to break out of prison to finish the job by any means necessary.
RT Freshness: 67%
Critic Consensus: "Longtime fans will be happy to have more of Idris Elba's brilliant detective, but Luther: The Fallen Sun is a fairly uninspired addition to his case files"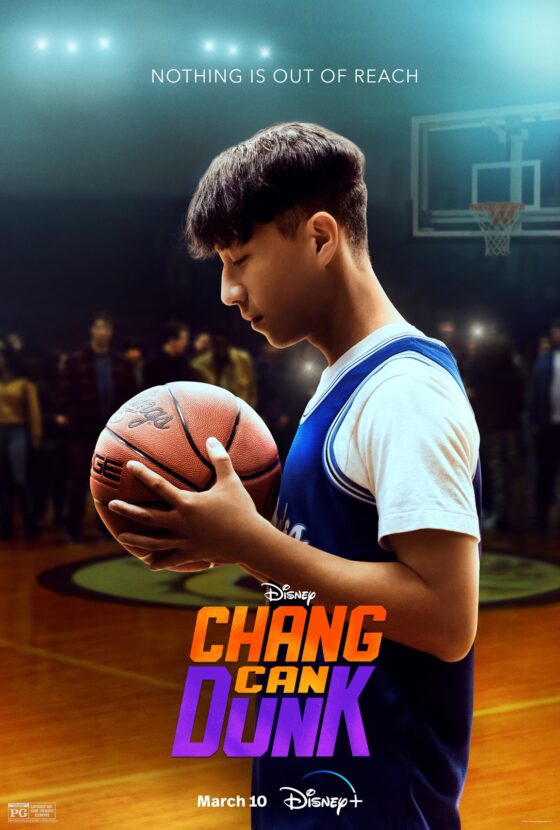 Chang Can Dunk (Disney+)
Starring: Bloom Li, Dexter Darden, Ben Wang, Zoe Renee, Chase Liefeld, Mardy Ma
Directed by: Jingyi Shao
Plot: Chang, a 16-year-old, Asian American high school student in the marching band, bets the school basketball star that he can dunk by Homecoming. The bet leads the 5′ 8″ Chang on a quest to find the hops he needs to dunk in order to impress his crush, Kristy, and finally gain the attention and respect of his high school peers. But before he can rise up and truly throw one down, he'll have to reexamine everything he knows about himself, his friendships, and his family.
RT Freshness: N/A
Critic Consensus: N/A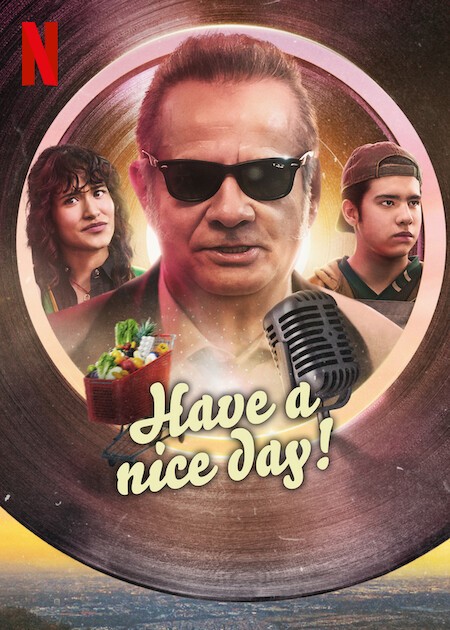 Have A Nice Day! (Netflix)
Starring: Andrea Chaparro, Alvaro Guerrero, Eduardo Minett, Eduardo de la Pena, Fernando Larranaga
Directed by: Yibran Asuad
Plot: A retired radio host bags groceries to earn money to attend his former employer's anniversary party, where he hopes to reunite with the love of his life.
RT Freshness: N/A
Critic Consensus: N/A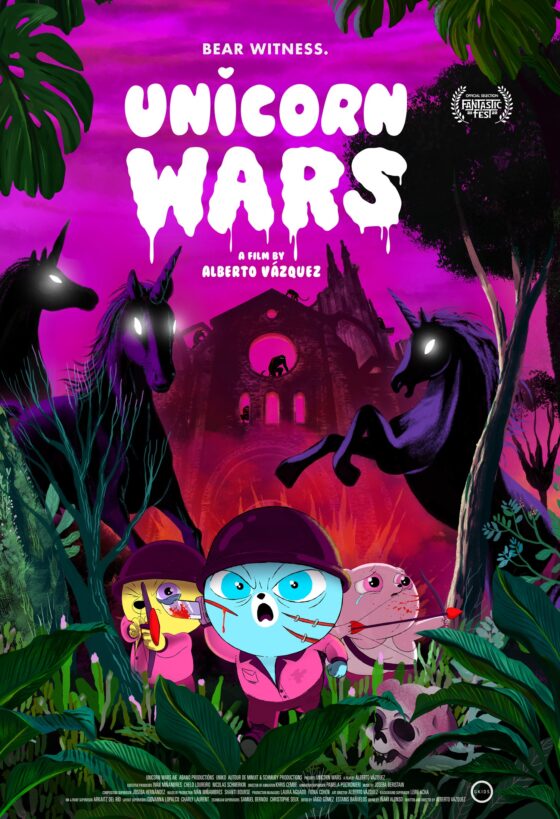 Unicorn Wars (Theaters and VOD/Digital)
Starring: Jon Goiri, Jaione Insausti, Txema Regalado, Ramón Barea
Directed by: Alberto Vazquez
Plot: For ages, teddy bears have been locked in an ancestral war against their sworn enemy, the unicorns, with the promise that victory will complete the prophecy and usher in a new era. Aggressive, confident teddy bear Bluet and his sensitive, withdrawn brother Tubby could not be more different. As the rigors and humiliation of teddy bear bootcamp turn to the psychedelic horrors of a combat tour in the Magic Forest, their complicated history and increasingly strained relationship will come to determine the fate of the entire war.
RT Freshness: 82%
Critic Consensus: N/A
I'm like the J. Jonah Jameson of Everything Action, writing and editing and constantly demanding pictures of Spider-Man.
65
adam driver
Admit One
bobby farrelly
champions
chang can dunk
courtney cox
disney
ghostface
have a nice day
idris elba
jenna ortega
kaitlin olson
luther
luther: the fallen sun
melissa barrera
netflix
new in theaters
scream VI
unicorn wars
woody harrelson