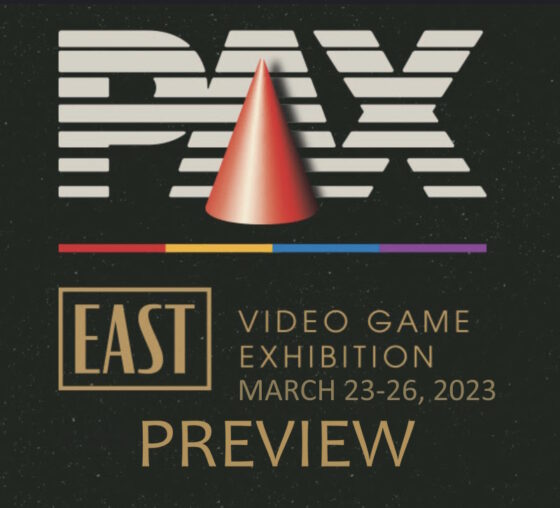 It's only been three months into the new year and Pax East is the place to be to check out the latest and greatest of gaming for 2023 and beyond. Pax East is an annual gaming convention that takes place in Boston, Massachusetts, at the Boston Convention and Exhibition Center. From March 23rd to 26th, the location will be packed with tons of nerdy goodness to keep people busy for hours. Pax East has been providing an event space for fans, developers, industry reps, and all in between, to come together and experience the newest games, hottest techs, and forums for the ever-expanding geeky community. With so much to see and do, here's our quick preview and insights into things to check out while attending this year's show.
Expo Hall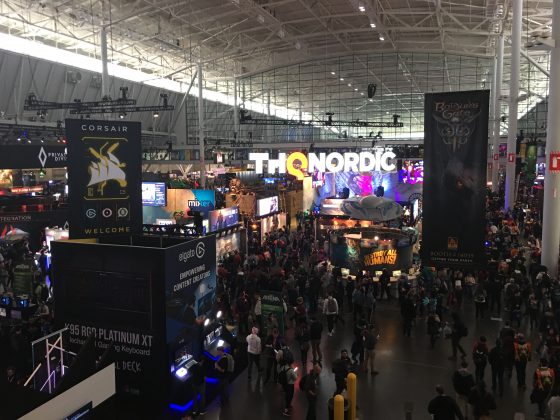 Packed with over 250 exhibitors, the expo hall going to be the busiest and bustling area to visit. This 40,000 square hall will be open every day from 10 AM to 6 AM and will be stacked from front to back with booths and attractions.  From playable demos and gaming accessories to custom crafts and art pieces, you'll be wandering these alleys and corridors discovering many new sights.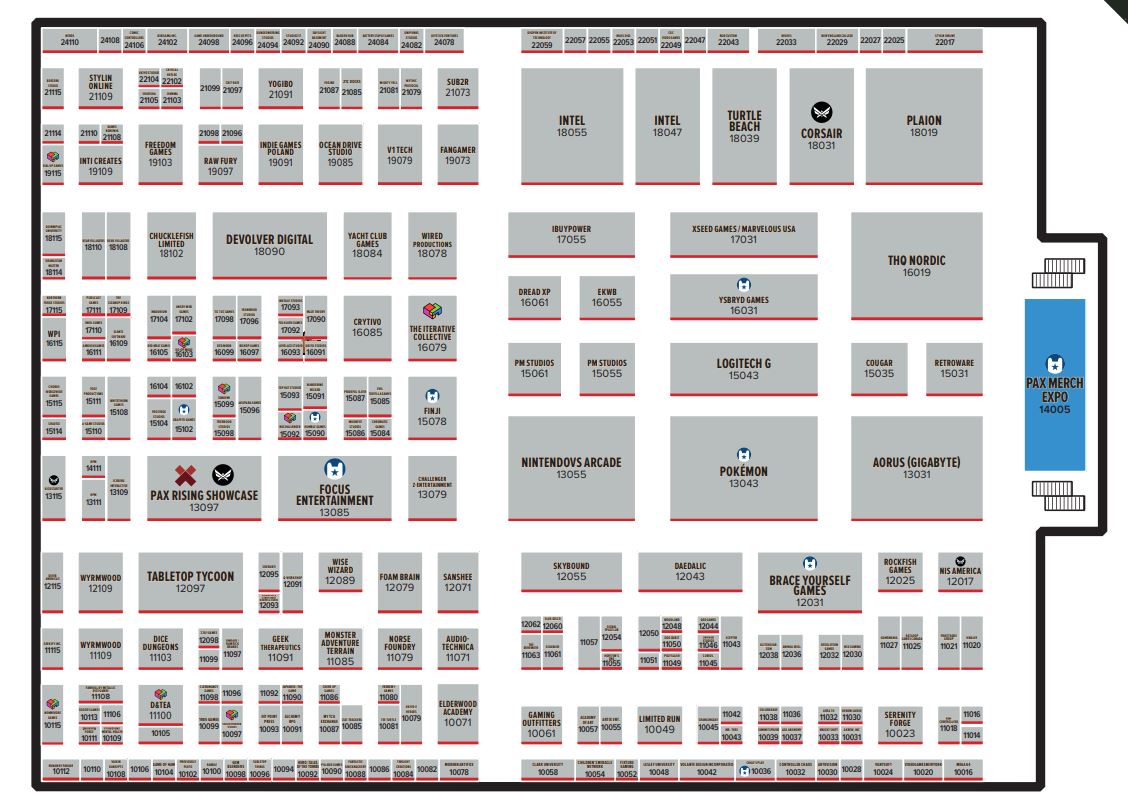 With large booths comes bigger promotional stuff to check out. From large displays, status, and props, there are fun stuff to take lots of photos with and a chance to grab free swag. If you are fast enough, you might get a free bag that quickly fills up with things. Time management is important here, so talk your time to scope out and get in line for things. Line cutting and line hold are discouraged, so if you got to eat or use the bathroom, do that first. (And please wash your hands).
While it may seem like a good idea to head straight to the AAA studio booths first, this will be a great opportunity to check out what fresh game developers have been cooking up in the many indie booths. It's actually one of our favorite things to do at Pax East because you get to speak with the creators and give back valuable feedback about their work. You will meet developers, artists, and reps that will give people a brief rundown of the game and what to expect in the coming development.
Here are some looks at just a handful of games that you can try at the show:
Booths at the back and at the sides of the hall typically are where the vendors that sell items are located. There will be options to grab t-shirts, tabletop accessories, and more from various companies. Some companies do post what they are bringing to the show, while some don't until the last minute, so you'll have to monitor social media to find out. People can begin to line up for the Expo Hall as early as 7 AM outside the convention center, but there are tons of events that go on till 12 AM from Thursday to Saturday.
Tabletop Areas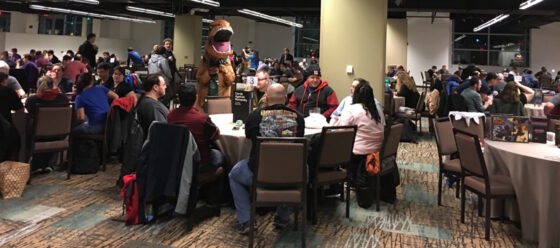 Need a break from staring at screens? Stop by the two dedicated tabletop areas located at the back of the Expo Hall and the special quiet playroom on the level 0 floor. If you don't mind the noise and want to catch a quick session, the tabletop area at the Expo Hall is ideal. If you need a break from the noise but want to game, the tabletop quiet playroom keeps the noise level to a minimum and is best for a longer session to not disturb the comfort of others coming & going out of the room.
Panels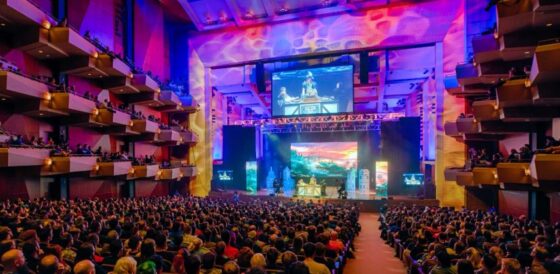 Almost every hour there will be a panel going on in one of seven theater rooms to sit and listen. These panels convey an intimate understanding behind some of your favorite games and nerdy creations, hosted by a range of personalities. These give an audience the chance to learn new information or gain deeper pearls of wisdom. Often there are Q&A times where you can ask the speakers and each other in a thoughtful and engaging discussion. Some of the best panels Pax East has to offer are hilarious DND sessions where characters do their best to put on a show and survive the campaign. Lines for panels queue up fast, so snag a spot early and hopefully, the room doesn't fill up too quickly. As an early tip, every panel room is cleared of all occupations, so you can't camp out of the room until the next speaker.
Tournaments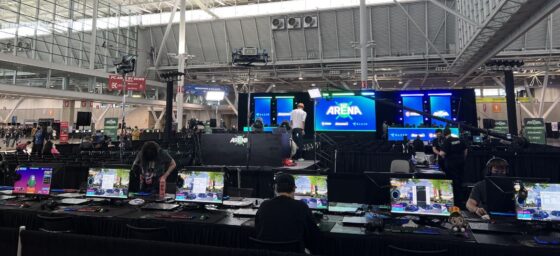 Feel a little competitive? Then sign up for some competitive events around the Pax Arena. This PC area is where players come together to compete in a LAN party. The rules and format of the tournaments vary depending on the game being played. Some tournaments are single-elimination, while others are double-elimination or round-robin style. There may be different stages of the tournament, such as qualifying rounds, group stages, and knockout rounds, leading up to a grand final. The Pax Arena is not the only tournament location, many game studios will have their own setups and prizes to win. There will also be tournaments in the tabletop areas that will have registration on the day of the event.
Meet & Greets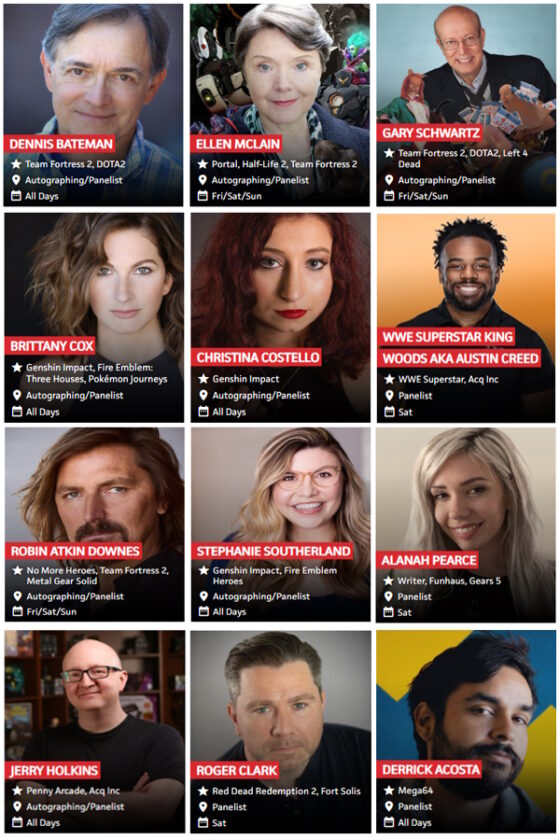 There will be many special guest hosting panels, wandering the show floor, or just chilling at a booth. If they seem welcoming, go chat with them! Pax East brings together many creative talents that share a passion for gaming and they are thrilled to be there just as much as you. Certain guests will have destinated locations and time slots to make appearances, and are happy to snap a photo or quickly sign some items. But just don't go overboard on the fandom, be polite.
Musical Acts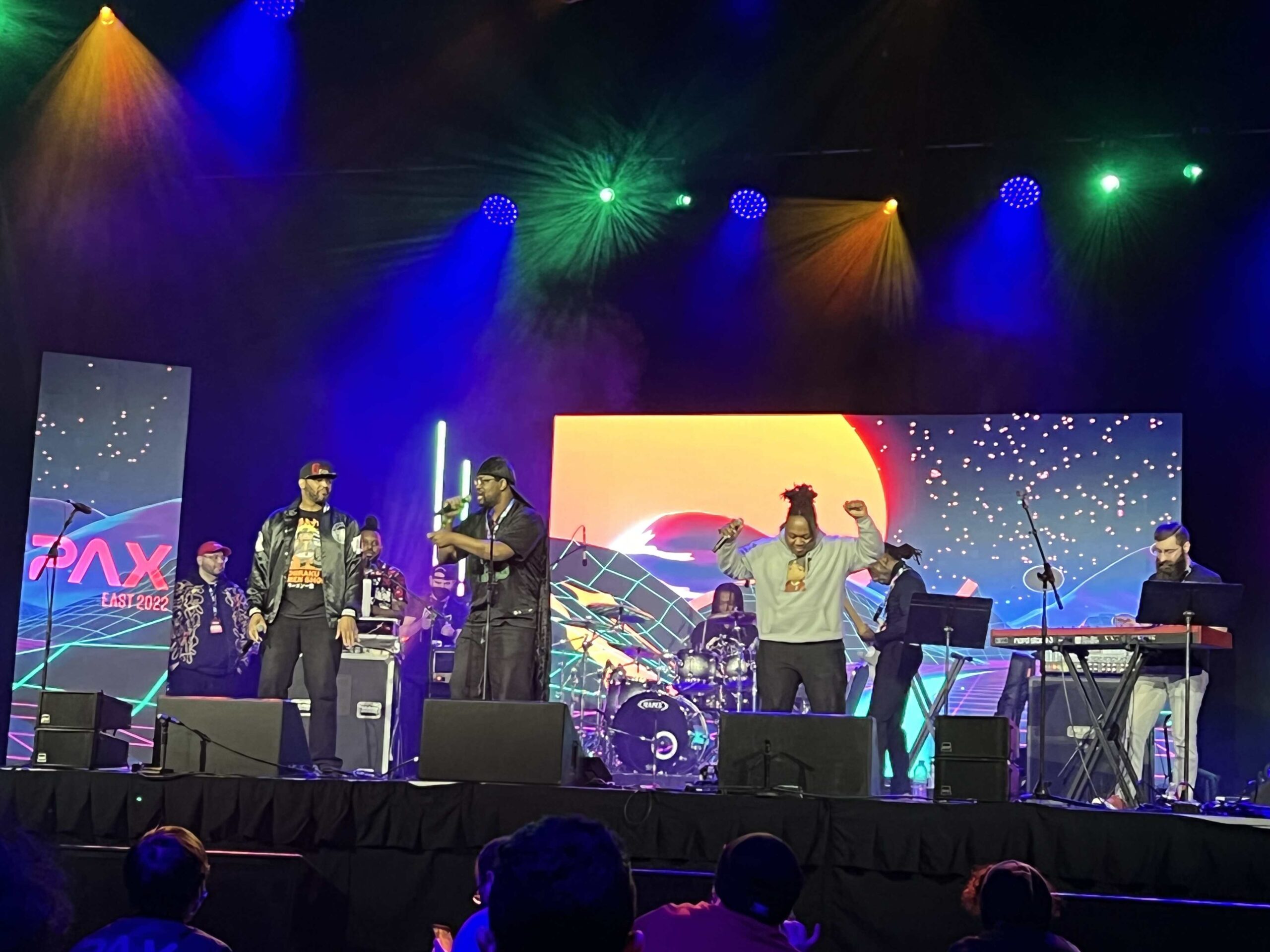 Around the evening hours of Pax East, you can relax with some music to put you at ease for the day. This year's lineup will have you rocking to Bit Brigade, getting a full-body vibration from The Living Tombstone, and swinging & skipping to the dance tunes of Raspberry Pie. The concert hall has chair seating and floor seats, and often get packed. So get comfortable and drink some water beforehand.
Cosplay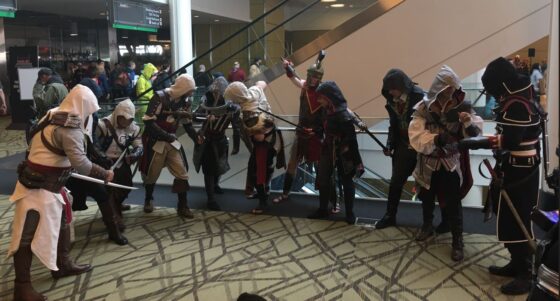 Got an eye for costume design or just want to put on a minimized patterned attire? You'll see all sorts of cosplay efforts from various people at this event. Attendees are allowed to safely wear the cosplay outfits that people have either spend weeks or even months designing and creating or 1 hour with a ton of duct tape. See fan favorite or obscure characters walking around, interacting with fellow cosplayers, and setting up photoshoots. These creative works add a fun nerdy flair to any panel or line queue, and most will happily take a photo if you ask nicely.
Outside of Pax East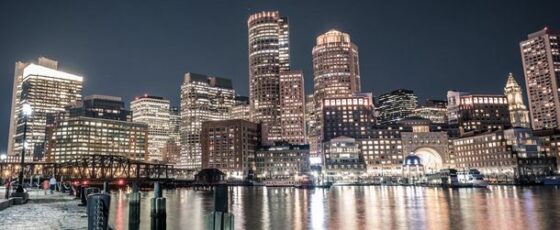 While Pax East will be your main focus, it's nice to know that a short walk in any direction will lead you to a cool spot to grab dinner or drinks. There are food trucks outside of the convention that are great to get some fresh air while you eat (If the weather isn't brutal). For those that need an extra recovery period for the day, you can easily jump on the many Pax buses that will take you across town. Boston features tons of diverse food options and plenty of places to see if you want a break. There will be multiple after-parties and special events for nerds with a bit more energy to burn. You can attend parties to network, party, and put in some extra hours of gaming.  You can find helpful tips on when and what to check out from SideQuesting for a full list of events. Our recommendation is to go at least 4 blocks away from the convention center when looking for a dinner spot since everyone will be on the hunt for food around 6 pm.
Preparing for Pax East 2023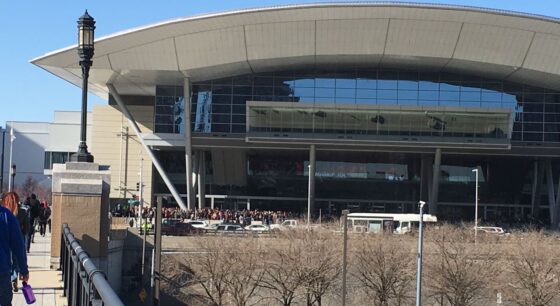 Pax East has become a popular destination for gamers and enthusiasts from around the world, with thousands of attendees coming together to celebrate their love of gaming and connect with others in the community. It's a good idea to grab the schedule early to plot out an idea of events to see. However, be prepared to make many adjustments. You can spend hours just in the Expo Hall alone. Or get caught up just mingling in the hallways with really interesting people. Or getting top spots in a tournament and closer to a grand prize. With most conventions, you'll be on the move hopping around the place, so wearing some broken-in shoes and keeping hydrated is key to being comfortable all day.  There are so many opportunities to have fun at Pax East, so don't feel overwhelmed to do everything all at once.  But somehow, if you do, let us know. See ya at the show!
For tickets to Pax East, you can visit the registration page here.
For previous coverage of our times at Pax East, you can check out our archived adventures here.
Bitten by a radioactive video store rental employee and overcome by Pac-Man fever, Chris seeks new comic books, games, and movies to review.
Apogee Entertainment
Bit Brigade
boston
Bred & Fred
Conventions
cosplay
dead island 2
Gaming
Indie Dev
King Fury: Street Rage
kung fury
league of legends
Mythwrecked: Ambrosia Island
PAX
PAX East
Pax East 2023
Raspberry Pie
Retroware
Reviews
Riot Games
Shumi Come Home
The Living Tombstone
The Mageseeker: A League of Legends Story
toxic crusaders
video games