Ghostbusting gets Extreme in new free Second DLC (Trailer)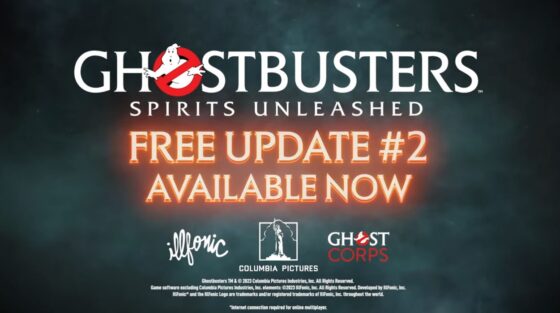 Just when you thought the Ghostbuster: Spirits Unleashed captured all the fan-favorite moments,  IllFonic has a new update for more additional gameplay. Released today, a free DLC pack is available that adds a new map, ghost type, and cosmetic items. Check all the trailers below to see it in action.
The DLC pack brings the Courthouse into the missions. Inspired by Ghostbusters 2, this map is based on the county courthouse where the Ghostbusters fought the Scoleri Brothers. This is a roomy courthouse that features multiple floors, dark corners, and plenty of places for ghostly activities. There is also a new ghost type: the Possessor, a body-possessing entity that can take control over civilians and even the busters themselves. Now hiding in plain sight gets tricker when you can hop bodies and do more than be misdirecting the busters.  There are also new ghostly abilities and smart AI types to make fighting the ghost a bit more challenging for veteran busters.
In addition, there are new cosmetic and customization gears based on the Extreme Ghostbusters. The cult-favorite cartoon show has a small but growing fan base and gets a big welcome with lots of new features to customize your Ghostbuster to have their visuals. From gear, clothing, and hairstyle, you can make your buster look like it was part of the extreme team. These new items can be unlockable through various Side Hustles and Research Contracts.
IllFonic plans to release similar DLCs through 2023 for free, with additional changes such as tweaking the balance for the community.  So strap up a proton pack or get summoned by Tobin today!
Bitten by a radioactive video store rental employee and overcome by Pac-Man fever, Chris seeks new comic books, games, and movies to review.
colombia pictures
game trailer
Ghost Corps
ghostbusters
Ghostbusters: Spirits Unleashed
IllFonic
sony
trailer
video game