Defenders of Justice are back in Knights of the Zodiac (Trailer)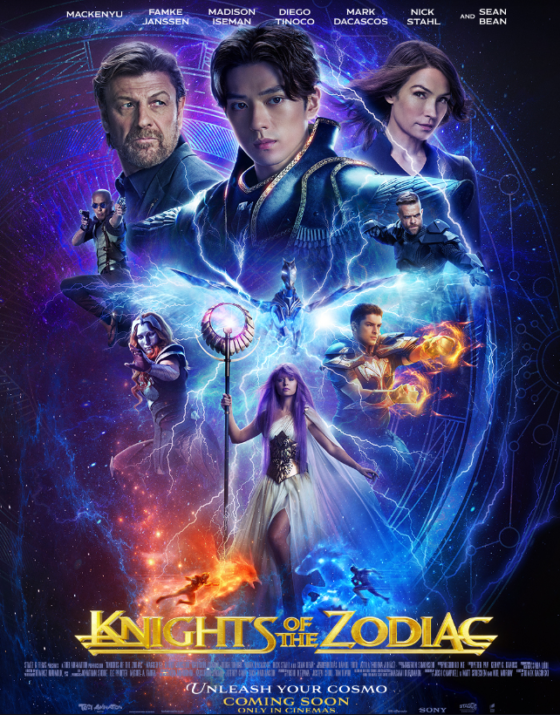 When rebellious teenage Pegasus Seiya awakens mystical power within himself, he is chosen as the newest warrior in an epic struggle for power and domination. Seiya finds himself thrust into a world of warring saints, ancient magical training, and a reincarnated goddess who needs his protection. If he's to survive, he will need to embrace his destiny and sacrifice everything to take his rightful place among the Knights of the Zodiac.
Knights of the Zodiac is a live-action adaptation based on the manga and anime series, Saint Seiya: Knights of the Zodiac. This it's first live-action adaptation, following a brand new storyline with familiar characters. Pegasus Seiya is played by Mackenyu Arata. Sienna / Athena is played by Madison Iseman. Alman Kiddo is played by Sean Bean. Guraad played by Famke Janssen. Madison Iseman, Nero the Phoenix Knight played by Diego Tinoco, Mark Dacascos, and Guraad played by Famke Janssen. Knights of the Zodiac looks to be something that should appeal to comic-book and Power Ranger fans with its over-the-top plotline and visuals. This movie will be released this May 12th in theaters everywhere.
Bitten by a radioactive video store rental employee and overcome by Pac-Man fever, Chris seeks new comic books, games, and movies to review.
David Torok
Diego Tinoco
famke janssen
Josh Campbell
Kiel Murray
Mackenyu
madison iseman
mark dacascos
Matt Stuecken
nick stahl
sean bean
Toei Animation
Tomasz Baginski