Here's what's new in theaters and on streaming this weekend, it's Admit One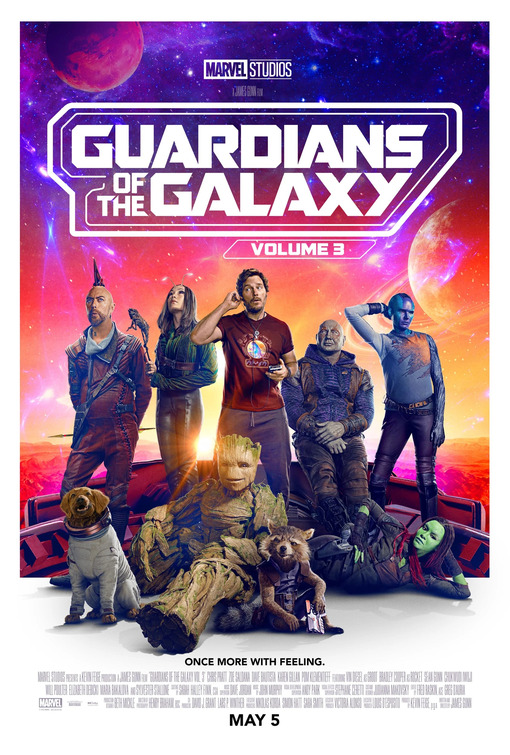 Guardians of the Galaxy Vol. 3 (Theaters)
Starring: Chris Pratt, Zoe Saldana, Bradley Cooper, Vin Diesel, Dave Bautista, Karen Gillan, Pom Klementieff, Chukwudi Iwuji, Will Poulter, Maria Bakalova, Sean Gunn
Directed by: James Gunn
Plot: Peter Quill, still reeling from the loss of Gamora, must rally his team around him to defend the universe along with protecting one of their own. A mission that, if not completed successfully, could quite possibly lead to the end of the Guardians as we know them.
Rotten Tomatoes Freshness: 80%
Critic Consensus: "A galactic group hug that might squeeze a little too tight on the heartstrings, the final Guardians of the Galaxy is a loving last hurrah for the MCU's most ragtag family"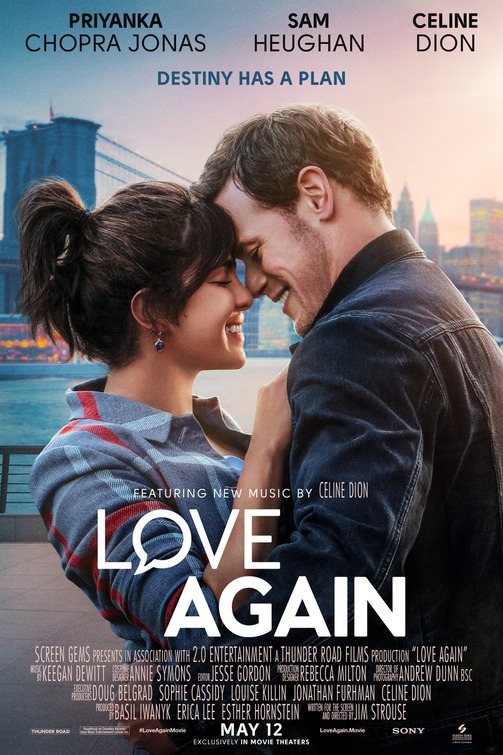 Love Again (Theaters)
Starring: Priyanka Chopra-Jonas, Sam Heughan, Céline Dion, Russell Tovey, Steve Oram, Omid Djalili
Directed by: Jim Strouse
Plot: A young woman tries to ease the pain of her fiancé's death by sending romantic texts to his old cell phone number, and forms a connection with the man the number has been reassigned to.
RT Freshness: N/A
Critic Consensus: N/A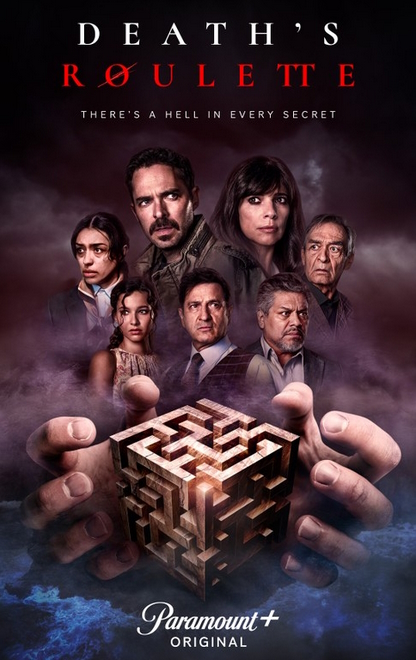 Death's Roulette (Paramount+)
Starring: Maribel Verdu, Manolo Cardona, Fernando Becerril, Adrianna Paz, Carla Adell, Juan Carlos Remolina
Directed by: Manolo Cardona
Plot: Seven people are kidnapped and suddenly find themselves part of a deadly game.
RT Freshness: N/A
Critic Consensus: N/A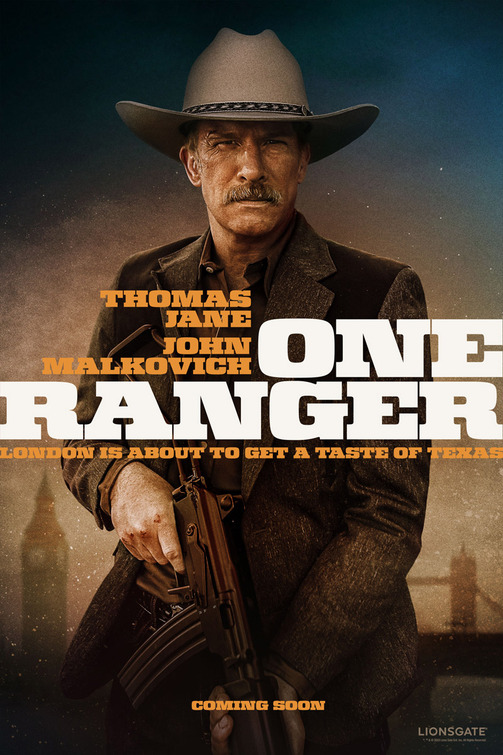 One Ranger (Theaters and VOD/Digital)
Starring: Thomas Jane, John Malkovich, Dean S. Jagger, Dominique Tipper, Jess Liaudin, Rachel Wilde
Directed by: Jesse V. Johnson
Plot: A Texas Ranger is recruited by British Intelligence to track down a dangerous terrorist and stop him from attacking London.
RT Freshness: N/A
Critic Consensus: N/A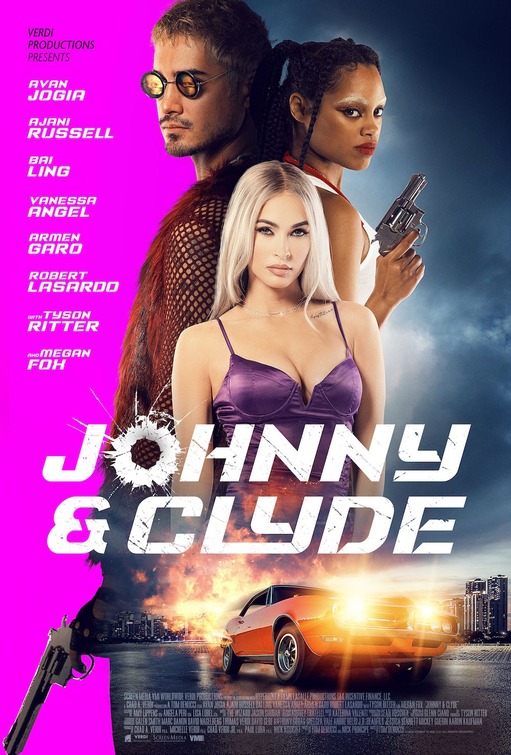 Johnny & Clyde (Theaters and VOD/Digital)
Starring: Ryan Jogia, Ajani Russell, Bai Ling, Vanessa Angel, Armen Garo, Robert Lasardo, Tyson Ritter, Megan Fox
Directed by: Tom DeNucci
Plot: Johnny and Clyde are two serial killers who are madly in love and on an endless crime spree. They have their sights set on robbing a prosperous casino – owned by crime boss Alana and guarded by a demonic slayer that she commands.
RT Freshness: N/A
Critic Consensus: N/A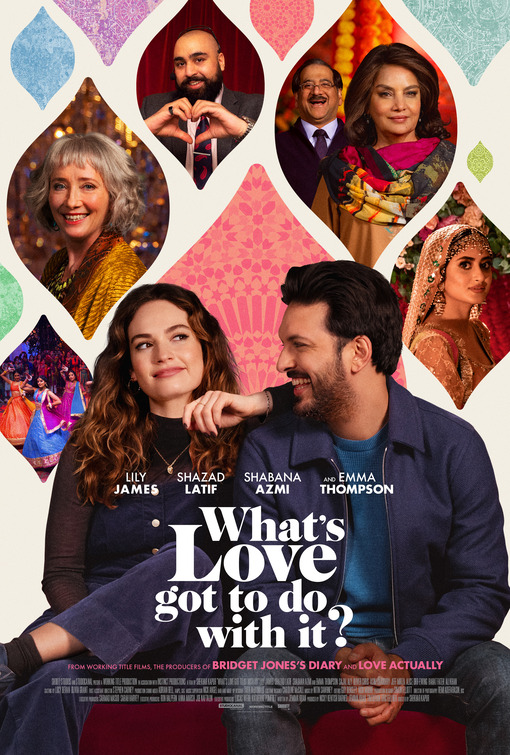 What's Love Got to Do With It? (Theaters)
Starring: Lily James, Shazad Latif, Shabana Azmi, Emma Thompson, Taj Atwal, Oliver Chris
Directed by: Shekhar Kapur
Plot: In London, an award-winning filmmaker documents her best friend's journey into an assisted marriage in line with his family's Pakistani heritage. In the process, she challenges her own attitude toward relationships.
RT Freshness: 73%
Critic Consensus: "What's Love Got to Do with It? is a standard issue romantic comedy in many respects, but a pair of appealing leads help make this love story more crowd-pleasing than not"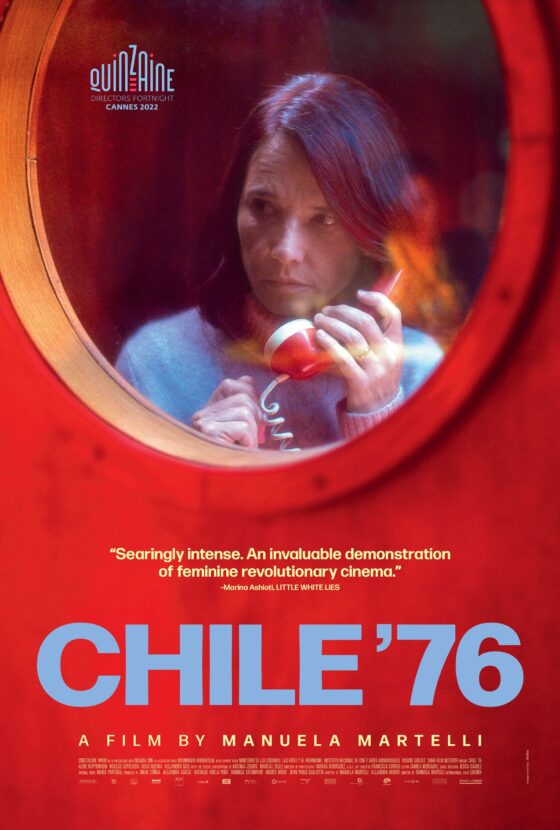 Chile '76 (Theaters)
Starring: Aline Küppenheim, Nicolás Sepúlveda, Hugo Medina, Alejandro Goic
Directed by: Manuela Martelli
Plot: Chile, 1976. Carmen heads off to her beach house to supervise its renovation. Her husband, children, and grandchildren come back and forth during the winter vacation. When the family priest asks her to take care of a young man he is sheltering in secret, Carmen steps onto unexplored territories, away from the quiet life she is used to.
RT Freshness: 100%
Critic Consensus: "Chile '76 is an intriguing historical noir that radiographs Pinochet's patronizing and patriarchal society through the eyes of a steely bourgeoise woman who dares to take a stand"
I'm like the J. Jonah Jameson of Everything Action, writing and editing and constantly demanding pictures of Spider-Man.
Admit One
chile '76
death's roulette
guardians of the galaxy vol. 3
james gunn
jesse v. johnson
johnny & clyde
love again
new in theaters
one ranger
paramount
streaming
what's love got to do with it