Here's what's new in theaters and on streaming this weekend, it's Admit One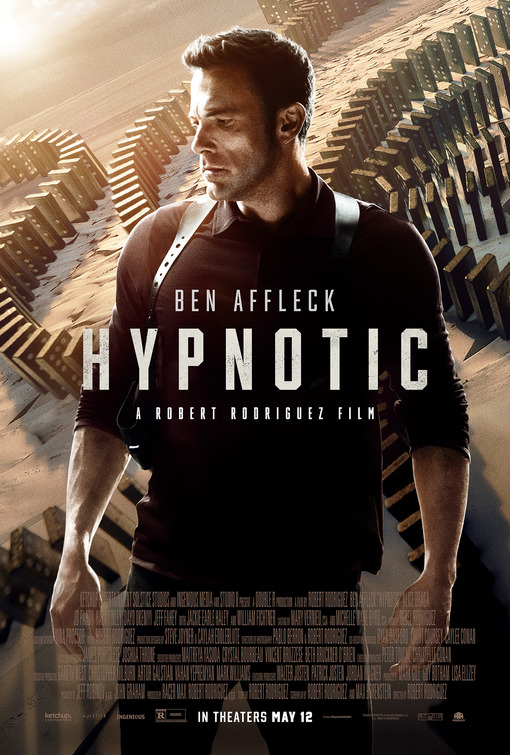 Hypnotic (Theaters)
Starring: Ben Affleck, Alice Braga, JD Pardo, Hala Finley, Jackie Earle Haley, William Fichtner, Jeff Fahey, Dayo Okeniyi
Directed by: Robert Rodriguez
Plot: A detective investigates a mystery involving his missing daughter and a secret government program.
Rotten Tomatoes Freshness: 39%
Critic Consensus: "Although Hypnotic isn't without glimmers of inspiration, the ultimate effect of this often clunky crime caper will be to leave you feeling rather sleepy"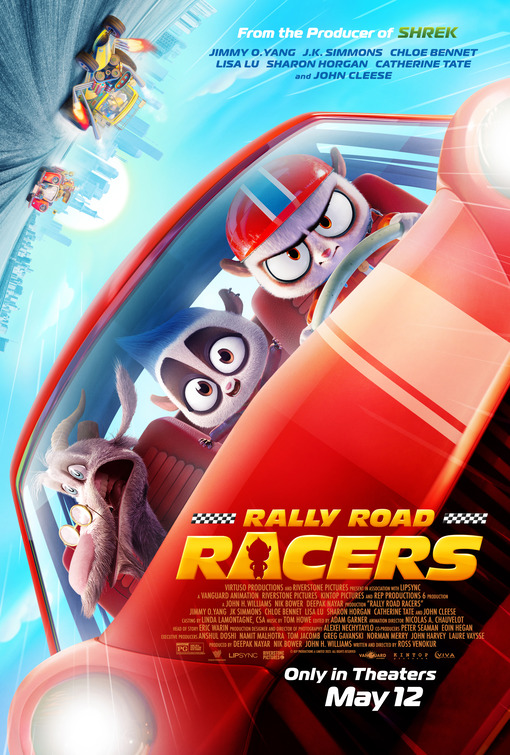 Rally Road Racers (Theaters)
Starring: Jimmy O. Yang, JK Simmons, Chloe Bennett, Lisa Lu, Sharon Horgan, Catherine Tate
Directed by: Ross Venokur
Plot: Zhi, a rookie race car driver, gets the opportunity to compete against the reigning champion of the rally car circuit. With help from a former driver-turned-mechanic, Zhi must overcome treacherous terrain, rival racers, and unexpected obstacles to prove he has what it takes to be the next great racer.
RT Freshness: 78%
Critic Consensus: N/A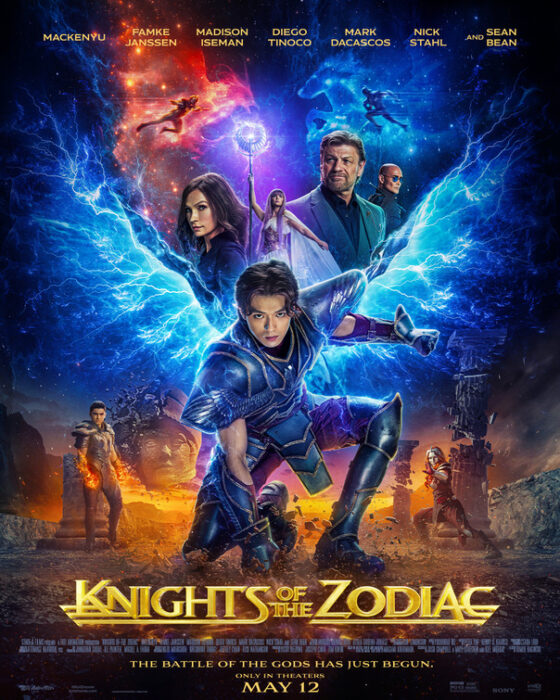 Knights of the Zodiac (Theaters)
Starring: Mackenyu, Sean Bean, Madison Iseman, Famke Janssen, Diego Tinoco, Mark Dacascos, Nick Stahl
Directed by: Tomek Baginski
Plot: When a goddess of war reincarnates in the body of a young girl, street orphan Seiya discovers that he is destined to protect her and save the world. But only if he can face his own past and become a Knight of the Zodiac.
RT Freshness: 25%
Critic Consensus: N/A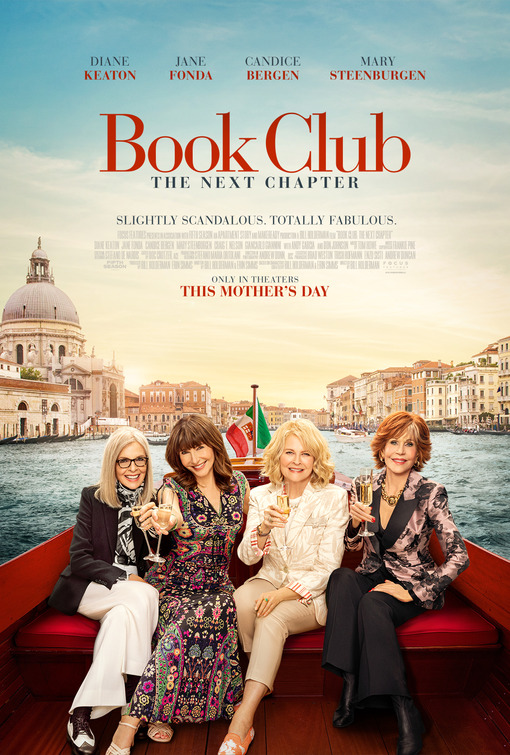 Book Club: The Next Chapter (Theaters)
Starring: Diane Keaton, Mary Steenburgen, Candice Bergen, Jane Fonda, Andy Garcia, Don Johnson
Directed by: Bill Holderman
Plot: Follows the new journey of four best friends as they take their book club to Italy for the fun girls trip they never had.
RT Freshness: 49%
Critic Consensus: "Book Club: The Next Chapter's leading quartet remains eminently watchable, but they're underserved by its corny jokes and somewhat patronizing tone"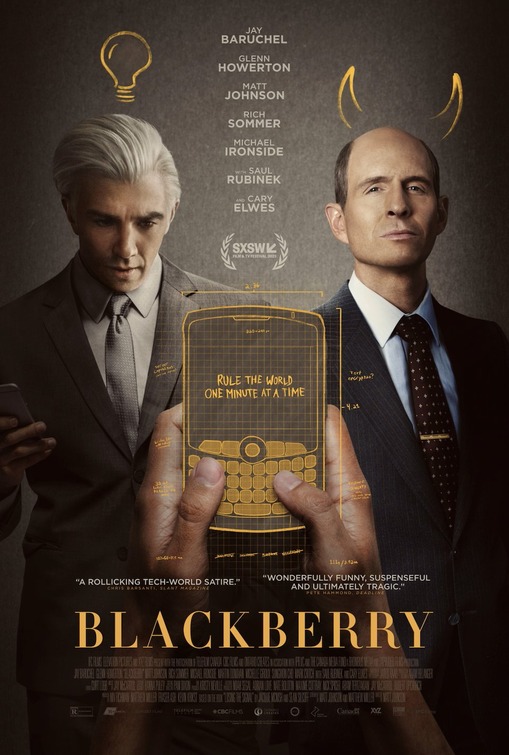 Blackberry (Theaters)
Starring: Jay Baruchel, Glenn Howerton, Matt Johnson, Rich Sommer, Michael Ironside, Martin Donovan, Saul Rubinek, Cary Elwes
Directed by: Matt Johnson
Plot: The story of the meteoric rise and catastrophic demise of the world's first smartphone.
RT Freshness: 98%
Critic Consensus: "With intelligence as sharp as its humor, BlackBerry takes a terrifically entertaining look at the rise and fall of a generation-defining gadget"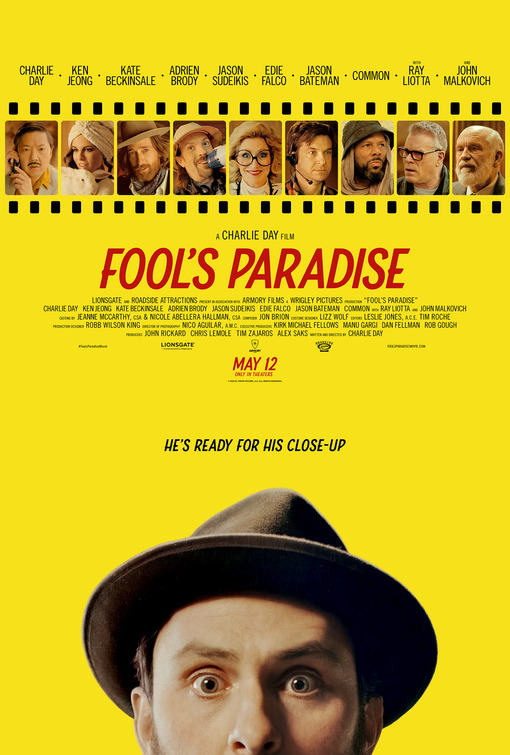 Fool's Paradise (Theaters)
Starring: Charlie Day, Ken Jeong, Kate Beckinsale, Adrien Brody, Jason Sudeikis, Edie Falco, Jason Bateman, Common, Ray Liotta, John Malkovich
Directed by: Charlie Day
Plot: A down-on-his-luck publicist discovers a recently released mental health patient who looks just like a misbehaving movie star. The publicist subs him into a film, creating a new star. But fame and fortune are not all they are cracked up to be.
RT Freshness: 25%
Critic Consensus: N/A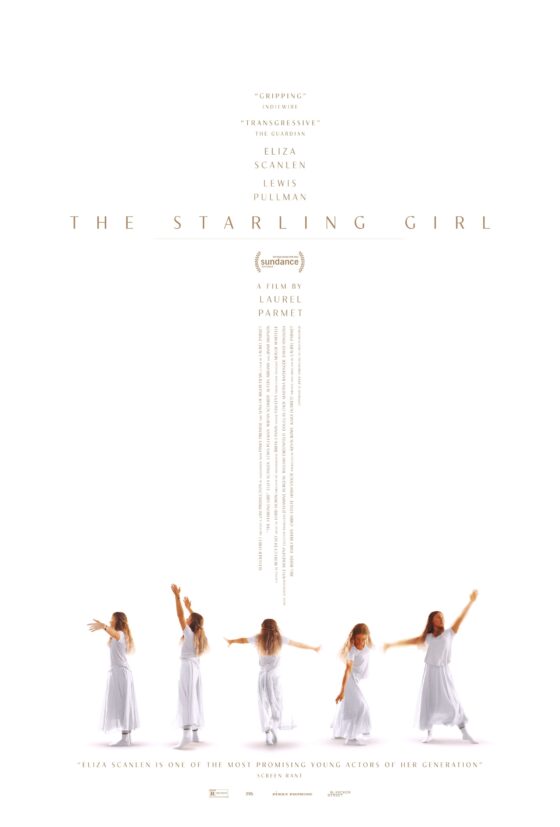 The Starling Girl (Theaters)
Starring: Eliza Scanlen, Lewis Pullman, Jimmi Simpson, Wrenn Schmidt, Claire Elizabeth Green, Ellie May
Directed by: Laurel Parmet
Plot: 17-year-old Jem Starling struggles with her place within her Christian fundamentalist community. But everything changes when her magnetic youth pastor Owen returns to their church.
RT Freshness: 90%
Critic Consensus: "Sensitively and intelligently crafted by writer-director Laurel Parmet, The Starling Girl is a well-told coming-of-age story centering around a young woman's struggles with her spiritual faith"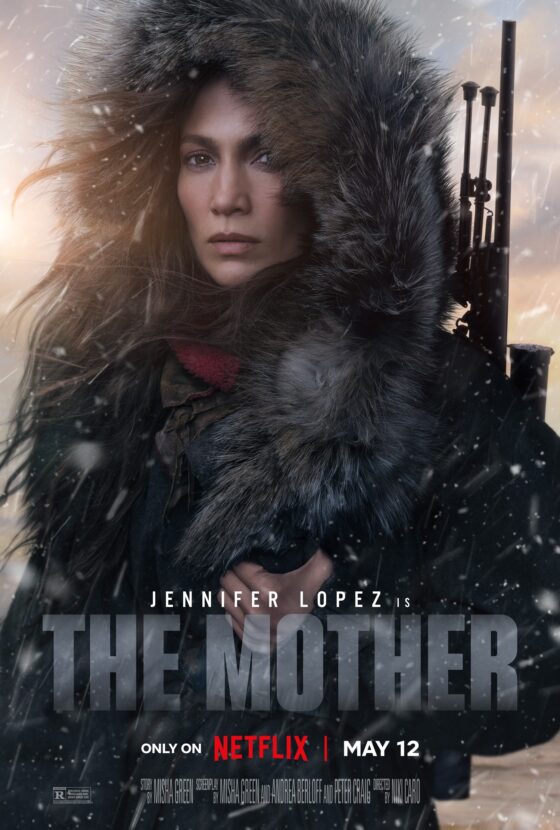 The Mother (Netflix)
Starring: Jennifer Lopez, Joseph Fiennes, Gael Garcia Bernal, Omari Hardwick, Paul Raci, Yvonne Senat Jones
Directed by: Niki Caro
Plot: A deadly female assassin comes out of hiding to protect the daughter that she gave up years before, while on the run from dangerous men.
RT Freshness: 38%
Critic Consensus: N/A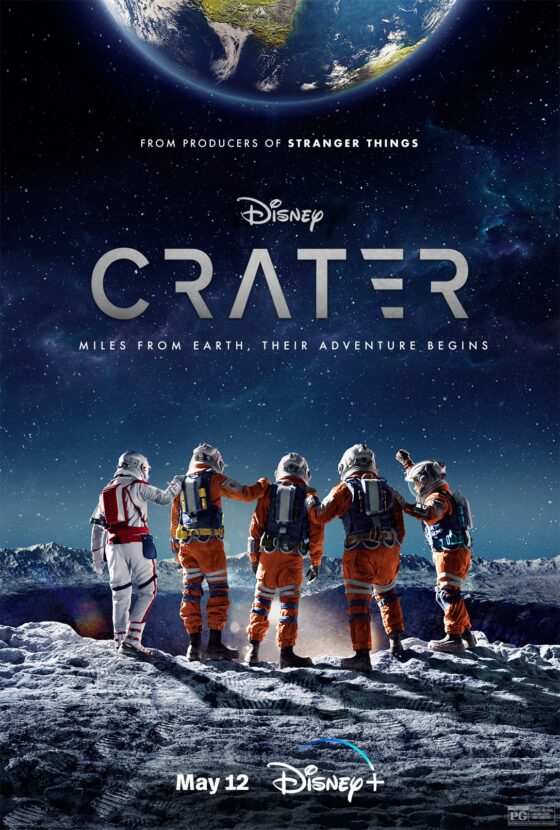 Crater (Disney+)
Starring: Isiah Russell-Bailey, McKenna Grace, Billy Barratt, Orson Hong, Thomas Boyce, Kid Cudi
Directed by: Kyle Patrick Alvarez
Plot: After the death of his father, a boy growing up on a lunar mining colony takes a trip to explore a legendary crater, along with his four best friends, prior to being permanently relocated to another planet.
RT Freshness: 62%
Critic Consensus: N/A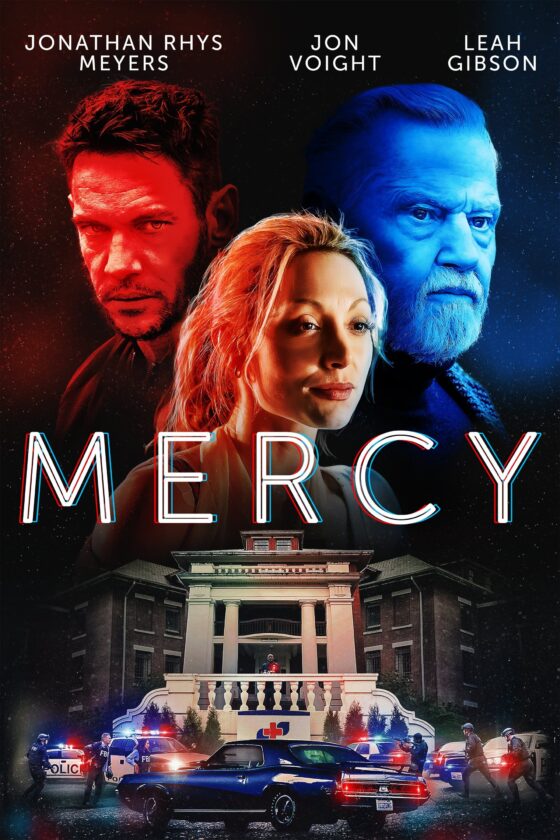 Mercy (Theaters)
Starring: Leah Gibson, Jonathan Rhys-Meyers, Jon Voight, Anthony Konechny, Sebastien Roberts, Bobby Stewart
Directed by: Tony Dean Smith
Plot: An ex-military doctor finds herself in a deadly battle for survival when the Irish mafia seize control of the hospital at which she works. When her son is taken hostage, she is forced to rely upon her battle-hardened past and lethal skills after realizing there's no one left to save the day but her.
RT Freshness: N/A
Critic Consensus: N/A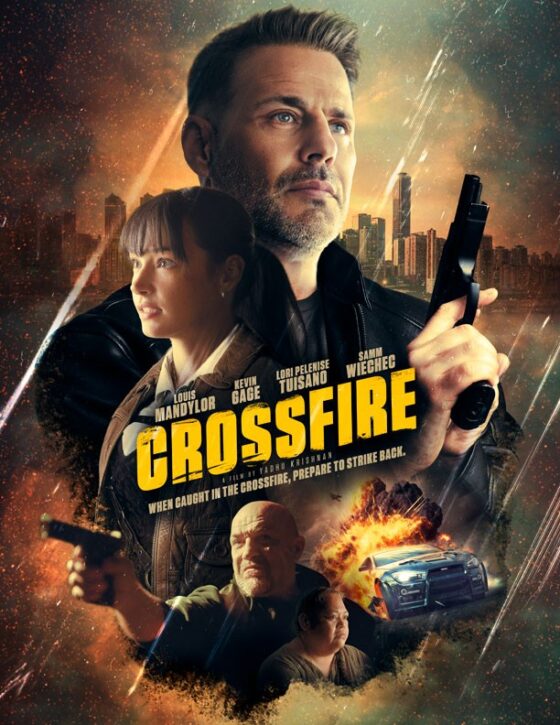 Crossfire (Theaters and VOD/Digital)
Starring: Louis Mandylor, Kevin Gage, Lori Pelenise Tuisano, Samm Wiechec, Lucia Vilmo, Victor Chen
Directed by: Yadu Krishnan
Plot: After a former FBI agent's wife is killed by a member of an organized crime syndicate, he learns that they are targeting his daughter and will stop at nothing to get to her. The killer gets closer, always seemingly one step ahead, and the father and daughter must prepare for the final showdown to protect everything and everyone that they love.
RT Freshness: N/A
Critic Consensus: N/A
I'm like the J. Jonah Jameson of Everything Action, writing and editing and constantly demanding pictures of Spider-Man.
Admit One
ben affleck
blackberry
book club: the next chapter
charlie day
crater
crossfire
disney
fool's paradise
glenn howerton
hypnotic
jay baruchel
jennifer lopez
knights of the zodiac
mercy
netflix
new in theaters
rally road racers
road rally racers
robert rodriguez
streaming
the starling girl